Hello dear community, being in the middle of the week I would like to share the following post, which was inspired by a phrase I read recently and led me to reflect, to think a little about the reality we are currently living, and some discussions that have been left behind or set aside, but I would find it interesting to discuss something from the following sentence:
"The system wants you to think that what is loyal is right, but remember:
Slavery was legal.
The holocaust was legal."
What did you think of what you read before?, the truth is that for me this was quite conclusive, because if we go back a little in history, not much, you know, 150 years ago, countries in Latin America, countries in the Caribbean and Central America were in a social condition in which slavery was something normal, not bad at all. And even as we enter the 21st century, this past century being one of those that has so far served as a reference for great technological and medical advances, there were countries that were still in the condition of colonies of other powers and even slavery was normal.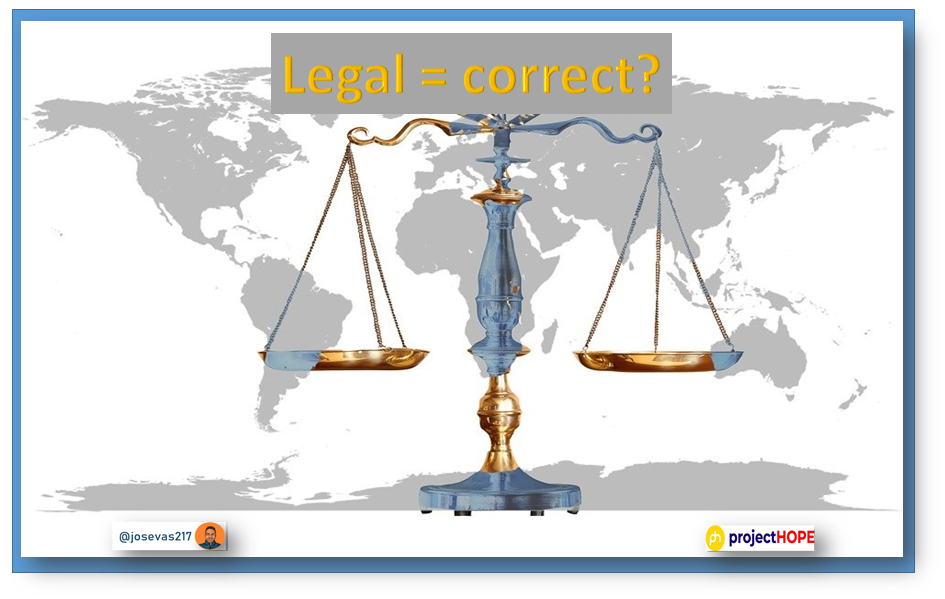 Edited ImageSource
Without going very far back in time, even in the 1960s, in the country that was already a great world power at that time, the United States, there was a very marked distinction between what could be used by people of African descent and whites. Although that has now diminished, we are still in the presence of much of this.
We can find a lot of content (writing, videos and photos) that talks about dark skinned people going in the back of buses, and even specific bathrooms for black people, for example, and that was law at that time, but was it right?.
We enter here into a transcendental subject, which encompasses the ethical, but beyond that, the moral. Because we are talking about a World Power, we can imagine what was and probably is happening in countries with less development.
I could also talk about something that I find truly abominable, and it's legal, which is the LAPIDATION. For those who don't know what this is, I'll explain:
It is a practice in which they bury the person who has committed a "crime" only by leaving the head exposed and then stone him or her to death.
This is a religious practice, What do you think? not only is it legalized in many countries but it's a practice that is of Islamic law, of course, from a fanatic's point of view, they might say it's okay, according to their beliefs, but is that really a right thing to do? Of course, I know that some will tell me that "everything depends ", but if we talk about elementary human rights this practice breaks everyone... I know that talking about religion is always very delicate, but to protect oneself from it to commit these terrible acts is legal, but for nothing, in my way of thinking, it would be logical, Never.
In many countries (most) drinking alcohol is normal and legalized, but smoking marijuana is criminalized. We go, if we analyzed the effect that has the marijuana in the organism in comparison to which produces the alcohol we could give accounts us of all the harmful effects that have the alcohol from different points of view. At level of the organism it produces deterioration of practically all the organs, affecting to a great extent the stomach, the brain, and nor to speak of the liver. And if we get into the social aspect, the amount of traffic accidents that occur as a result of its intake is enormous, domestic abuse among many other things.
Now, if we evaluate the effects of marijuana, they have nothing to do with the effects of alcohol. Nevertheless this last one is legalized in almost all the countries of the world, but the marijuana not, and even, the medical use of this one is limited to a great extent in many sites in spite of which scientifically it is proven that it has a positive effect in many pathologies, including praises that originate pain.
Is it legal to drink alcohol, but is it correct?
This is how I conclude my approach, I would like to know what you think about it, thank you very much for reading me.


I authorize the use of this banner to everyone who wants to do it.