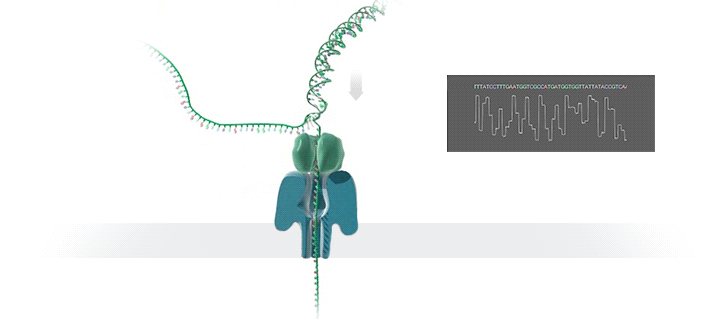 Source
In 1990 the Human Genome Project was founded, endowed with 3 billion dollars, with the aim of determining the sequence of chemical base pairs that make up the genes that make up the human DNA, the complete genome was presented in April 2003, two years earlier than expected but it still took 13 years.
En 1990 fue fundado el Proyecto Genoma Humano, dotado con 3.000 millones de dólares, con el objetivo de determinar la secuencia de pares de bases químicas que forman los genes que componen el ADN del ser humano, el genoma completo se presentó en abril de 2003, dos años antes de lo esperado pero aun así se emplearon 13 años.
What 15 years ago cost 3 billion dollars and more than a decade of work can now be achieved for about 600 dollars, cheaper than a high-end phone, and can be done in a matter of days if what we want is to obtain the sequence complete.
Lo que hace 15 años costó 3.000 millones de dólares y más de una década de trabajo ahora se puede conseguir por unos 600 dólares, mas barato que un teléfono de alta gama, y puede realizarse en cuestión de días si lo que queremos es obtener la secuencia completa.
Even companies like 23andMe offer genetic tests to see the propensity to suffer from certain genetic diseases such as Parkinson's or Alzheimer's for less than $ 200 because they do not have to decode the entire genome but only those genes that they intend to study.
Incluso compañías como 23andMe ofrecen test genéticos para ver la propensión a padecer determinadas enfermedades genéticas como Parkinson o Alzheimer por menos de 200 dólares pues no tienen que decodificar todo el genoma sino solo aquellos genes que pretenden estudiar.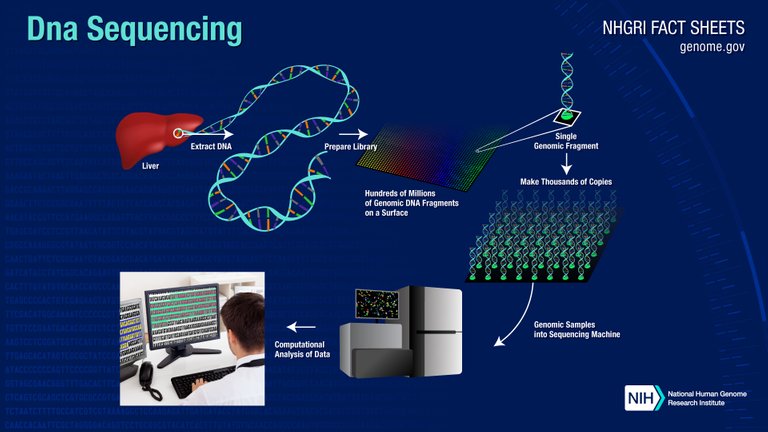 Source
Now we can do it at home with a device connected to the USB port of our computer and with an open software to dedicate ourselves to sequencing the genome of our neighbors and relatives, all for an affordable price although, we must bear in mind that you need some special single-use cartridges that can make the project more expensive.
Ahora podremos hacerlo en nuestra casa con un dispositivo conectdo al puerto USB de nuestro ordenador y con un software libre y gratuito dedicarnos a secuenciar el genoma de nuestros vecinos y familiares, todo ello por un precio asequible aunque hay que tener en cuenta que necesita unos cartuchos especiales de un solo uso que pueden encarecer el proyecto.
This device is based on nanopore sequencing, which, roughly speaking, is a hole small enough to fit a single DNA strand, you push the sample through the hole and it tells you the letters (C , A, G, T) that make up the sequence of said DNA strand.
Este dispositivo está basado en la secuenciación por nanoporos que, dicho grosso modo, se trata de un agujero lo suficientemente pequeño para que quepa una sola hebra de ADN, empujas la muestra por el agujero y este te va diciendo una a una las letras (C, A, G, T) que componen la secuencia de dicha hebra de ADN.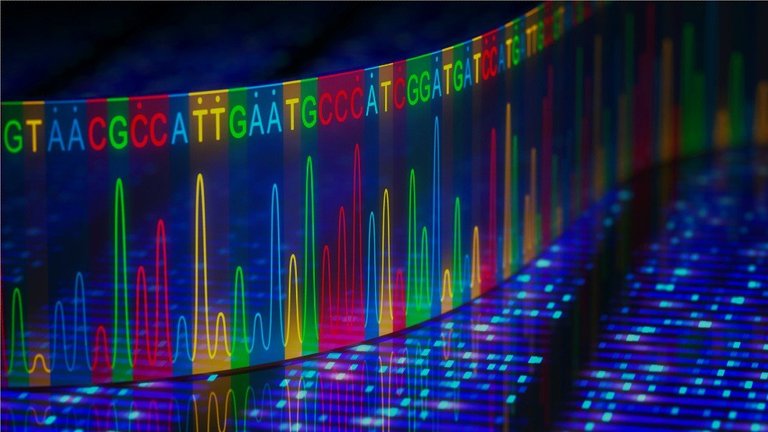 Source
To detect these chemical bases that make up DNA, the sequencer interprets the changes in the current associated with the different nucleotides, since this technique produces a lot of electrical noise, we need to apply the free software that accompanies the device in order to identify each of the bases.
Para detectar estas bases químicas que conforman el ADN el secuenciador interpreta los cambios en la corriente asociados a los diferentes nucleótidos, dado que esta técnica produce mucho ruido eléctrico necesitamos aplicar el software libre que acompaña al dispositivo para poder identificar cada una de las bases.
Truly fascinating without a doubt but, if it already seems reckless to me to let my data swarm through the cloud in the hands of any unscrupulous person, it scares me much more to think that someone will find the instructions manual for making a small mauromar online.
Creepy !!
Verdaderamente fascinante sin duda pero, si a mí ya me parece una imprudencia dejar que mis datos pululen por la nube en manos de cualquier desaprensivo, me asusta mucho más pensar que alguien encuentre por la red el manual de instrucciones para hacer un pequeño mauromar.
¡ ¡Espeluznante!!
More information/Más información
https://stackoverflow.blog/2021/02/03/sequencing-your-dna-with-a-usb-dongle-and-open-source-code/
https://digg.com/technology/link/sequencing-your-dna-with-a-usb-dongle-and-open-source-code-bI8o3fepQx