Hello and Namaste everyone,
I have been here for almost two years and next month I'll be completing my 24 months on this blockchain platform. Undoubtedly this has been a fantastic journey and there have been many opportunities for me to learn an enhancement or less about cryptocurrency and this blockchain-based social media platform. when I joined this community that time I was not at all aware of things over here and I started from scratch but now today when I look back then I find myself in a better position. Although I'm not a pro and still I'm not unknown about various things and that is something making me happy and I feel happy and proud as well for my decision that I had taken two years back.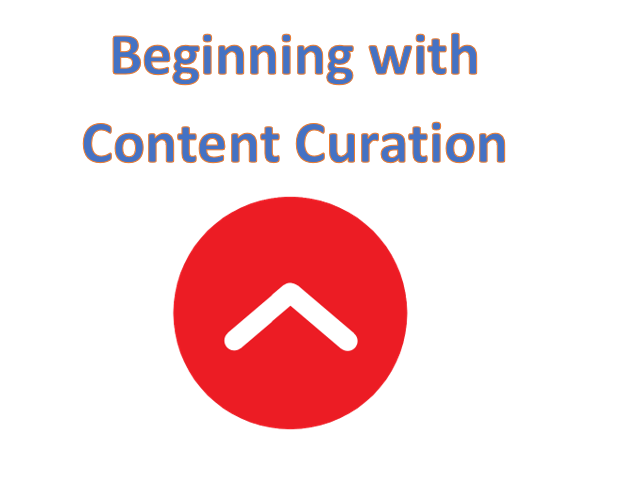 Life is all about moving on and the same happens when we also take the next step in our learning curve so now I'm starting to give it a try for curation which I never did before. since the beginning I wanted myself to be a good content creator find also to engage with the community and enhance my skills through knowledge and trading as well. Curation will be a completely new thing for me but I want to try it out and I hope that I'll be able to do well in this segment as well.
Thanks to @crypto.piotr for giving me this opportunity by providing some delegation of power so that I can add some values within this community and platform as well through my curation. since I'm new to this so I'll be spending some time learning tips and tricks that can help me to increase my APR with curation earnings. Currently, my calculation APR is very bad and I'm happy to admit that whatever it is now it's just because I never paid attention to this activity but now since I am going to put more focus on this so hopefully in the coming weeks you'll be able to see how I did in this area.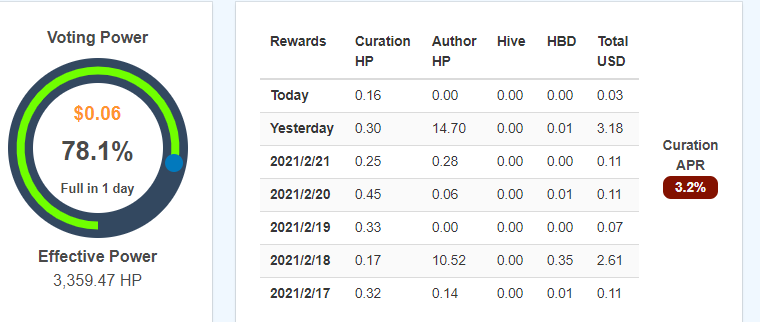 I have fetched this information from https://hivestats.io/@reeta0119 and my first goal with this would be to achieve double digits in APR. I have been following some curation trails and because of that my voting power is quite down so I will be reducing my duration tail upward power so that I can recharge my voting power soon and can utilize it for better curation. I have always believed that manual curation is a nice way because this way we are supporting the authors who were doing nice work on the platform and of course to the original content. I always love to drive things I believe that this way we grow and knowledge edition also helps us use our skills and enhance further.
Since I am new to this activity so any suggestions tips would be so helpful so that I can get a better percentage in curation reward earned soon I'll be having more power added to my account since I will be Un-delegating some of the delegations I have done. this will help me to have more HP and better upvote value to the author.
Thank you so much.
have a great day.