Time is money and here is a good way to convert your free time into crypto money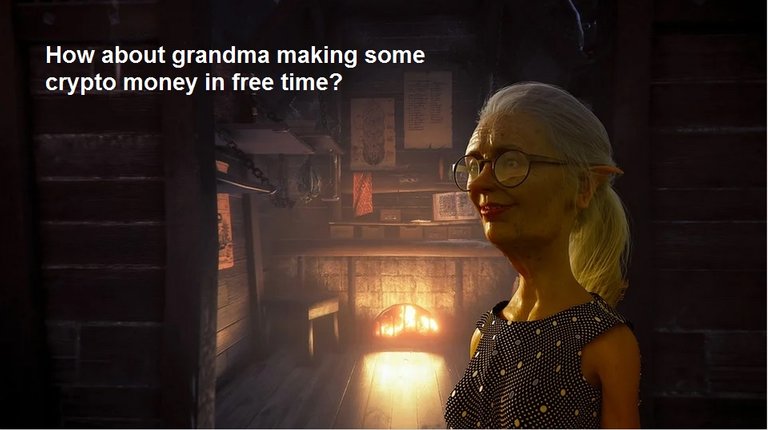 I am always on the lookout for new ways to earn and I am going to discuss one such site & method here.
Things you need for using this method
A function email to register here
Some free time
Regularity (Regularity helps you earn bonuses)
Registration is easy and needs an email. I have tried it and they do not spam you.
Login to get started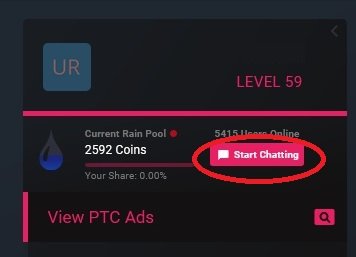 The first thing to do would be to start chatting and perhaps say a friendly hello to the fellow community members.
This is a useful as it shows your presence in the community and your entry ticket towards the "Rain Pool"
The text "current rain pool" has a little red dot next to it.
Once this goes green the rain reward from the pool is distributed to all those who are online in the chat group.
Earn from a faucet
The simplest thing to do is play the faucet.


The number of times you can play the faucet depends upon your geo location
You get daily bonus for being regular.
Rolling the faucet is a game that let you earn coins in a game of chance.
Once played a count down timer shows the time till the next game play.
Your regularity counts here
Every day login and playing the faucet helps you gain bonus coins.

Earn crypto with PTC ads
PTC or paid to click ads is another easy way to increase your earning. It does not require any specific skill and takes a few seconds of watching a site before completing a simple captcha.

There are plenty of ads to watch every day and get refreshed regularly.
Play the Multiplier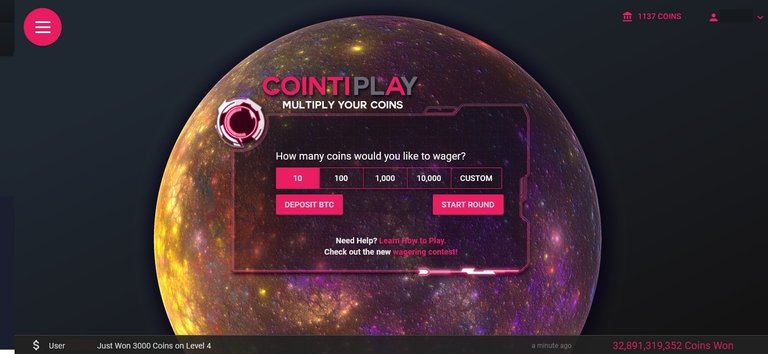 For those who are inclined to take a chance there is a game of multiplying coins. Either you can play with what you have earned so far or you can make a bitcoin deposit. however be careful as you may lose the betting style game as well.
Play Games

This is an easy way to earn coins and there are a large range of games to choose from. I was so inspired by the ease of the some of the games that I found even senior citizens can play them to keep themselves mentally agile and earn some crypto in the process.
Redeem Promo Code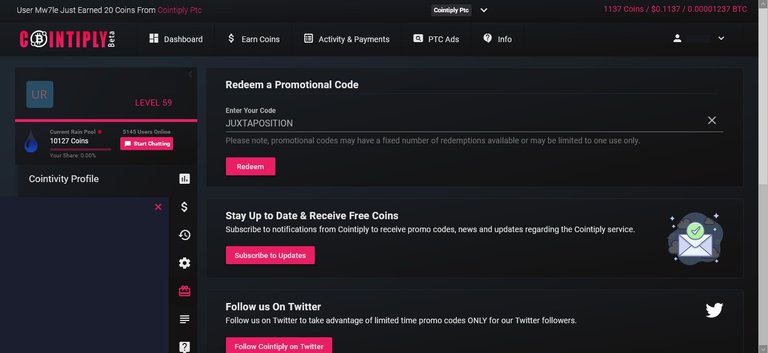 The site's twitter account lists promo codes periodically which can be redeemed under the redeem code section under the earn coin segment of the dashboard.
Please note that these codes are available on a first come first serve basic so be quick to grab and apply them.
So could follow their twitter account so that you are updated automatically.
Offer Walls
The offer walls is a good place to check the various ways to earn a lot of coins. Doing surveys, installing apps and reaching some sort of preset targets on a app are some of the well paying opportunities to earn coins in your free time.Though some of this may require a mobile phone.
Complete Surveys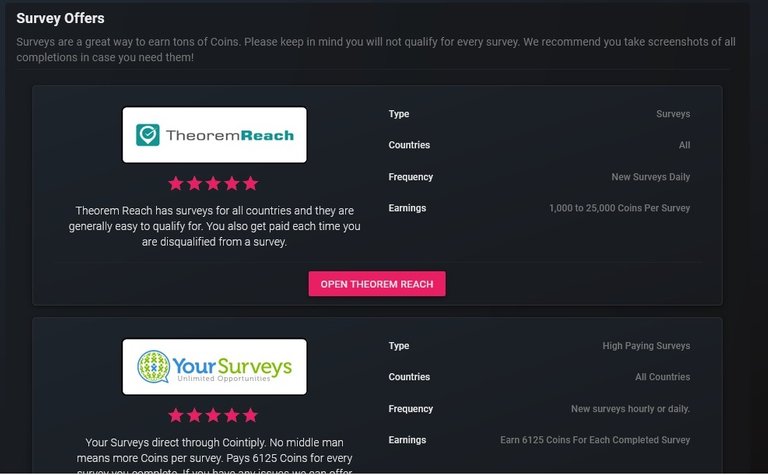 Completing surveys is one of the more productive ways of earning coins. Under the surveys section one can find a number of survey providers.
Theoremreach is one of the top ranked survey provider that pays for even those surveys where you are not a suitable match.
Install Mobile Apps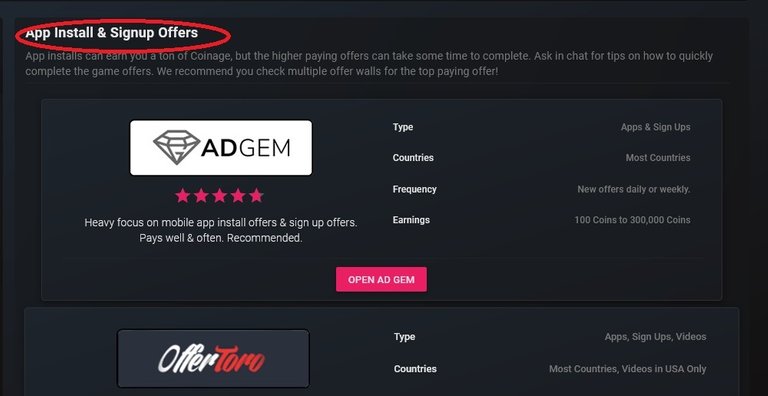 Installing apps can be a lucrative way to earn coins. Depending upon the location and device there can be a number of opportunities to earn coins.
Watch Videos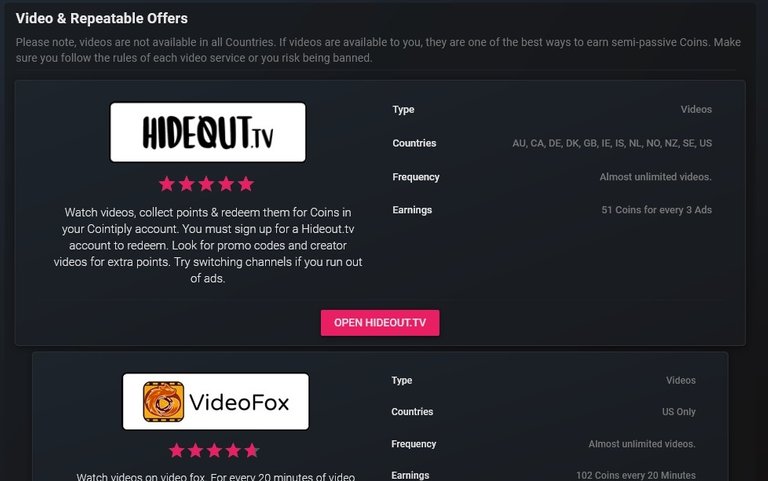 Watching videos is another way one can collect coins through the various video platforms.
Special Offers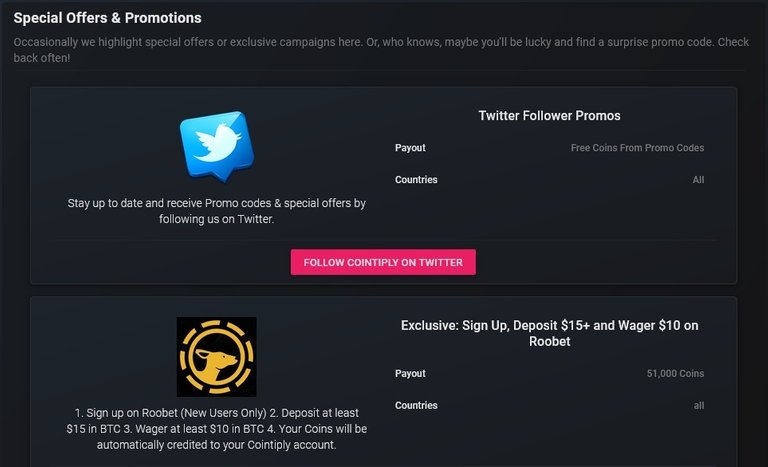 From time to time there are special promotions and offers that one can make use of and maximize the earning opportunities.They are listed under this section.
Earn interest on your balance
Earn interest on the coins you hold.Once you hold 35,000 coins you can enable the earn interest feature. Where in you balance earns weekly interests.
To enable this setting reach out to the drop down from the right hand corner. Under Account setting you would see the option to enable
Payouts : Withdraw coins into crypto
Payouts are in BTC or Dogecoins
For getting paid in BTC you need to have 50000 coins and for Dogecoins one can withdraw 30000 coins.
Final impressions about Cointiply
Cointiply is a legit and paying site.
Though how much you earn depends upon your regularity and the available opportunities.
Doing surveys is a good way to earn however the surveys are limited and available on a first come first server basis.
All the earning opportunities can be accessed from the dashboard under the earn coin section.
image sources 1
all other images from Cointiply
As a long term supporter of project hope I am sharing 25% of the earning of this post with @ph-fund that helps sustain the community economy


.