Source
greetings to the project hope community, I hope you are well, this time I want to share a tool that I really liked and that can help us remember forgotten passwords, I hope you like it and can leave a valuable comment
A couple of days ago I saw a technique for revealing hidden usernames and passwords, although I know there are other methods for revealing passwords, this is the quickest, as the other two methods I know of require you to be able to log into Google's settings.
we all know that entering the google settings is not easy and requires several verifications that are somewhat annoying then you have to locate the password in the google list, all this consumes us valuable time with this way of revealing the keys is faster, I clarify that it is not my intention that you use this information to check the passwords of another person as that is not legal, my intention is that when you see a password stored in one of your accounts and you do not remember you can use this technique to see it and avoid blocking your account.
Step 1: go to the home page of the site for which you want to see the username and password, I chose this website because it is one of the most used in Venezuela and it does not have the option "show me the password".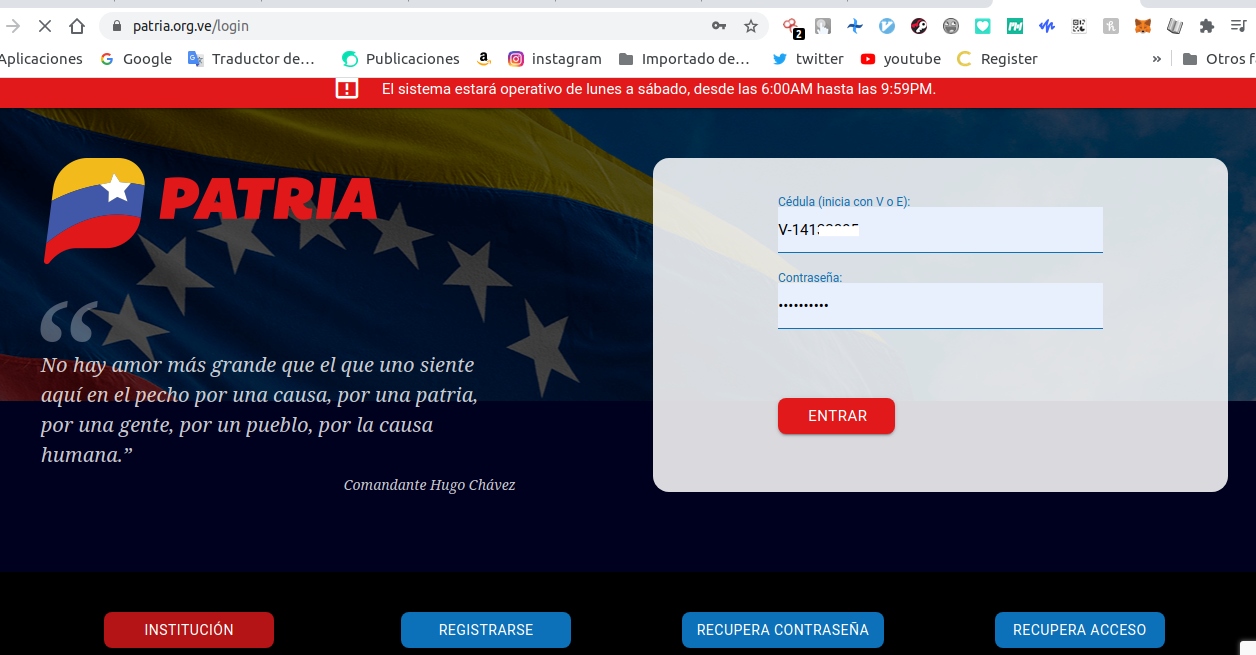 Step 2: right click on the "password" box and look for the option to inspect or press (ctrl+shift+i) this will open the web inspector.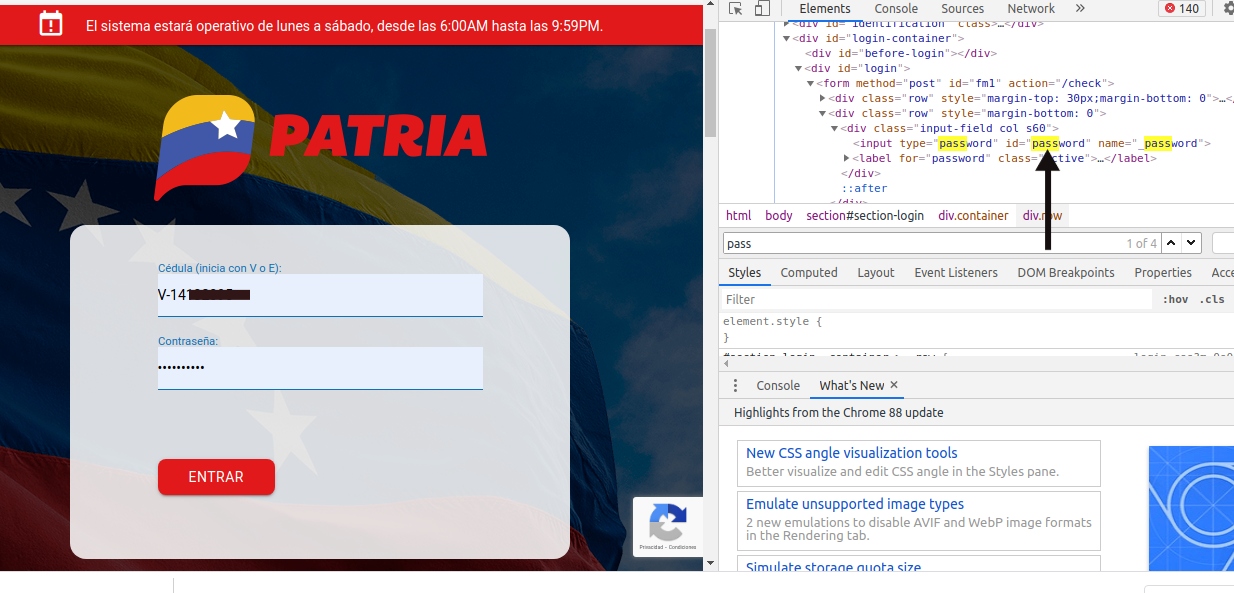 in this part look for the word "password", if you can't see it easily use ( ctrl +f ) and with this search engine you can find it quickly.
step 3: now just delete the word "password" and put the word "word" after you do this the user and passwords will be displayed.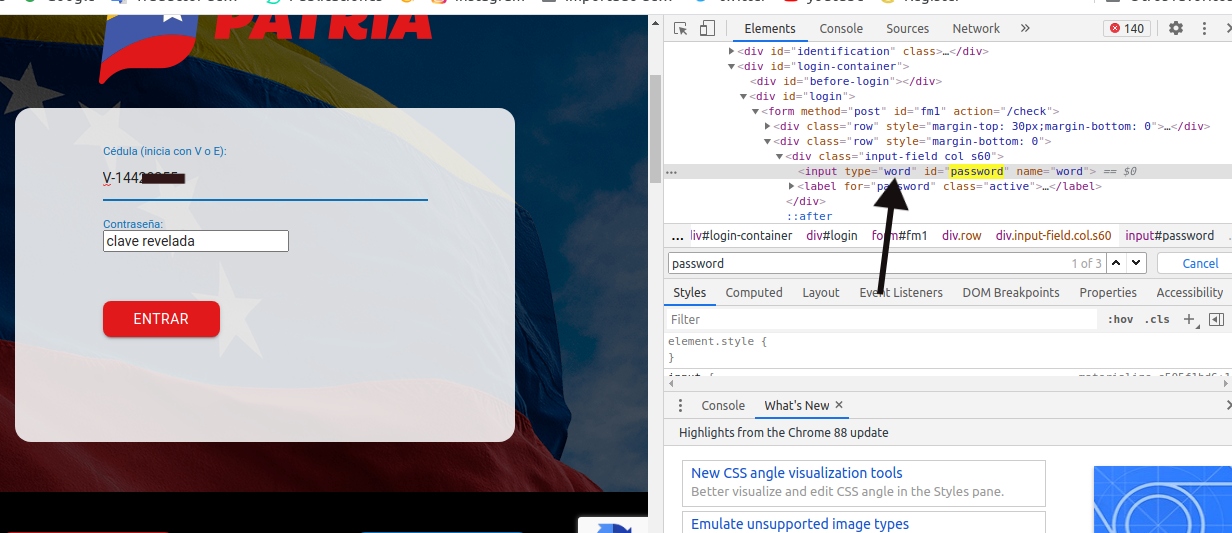 in conclusion I find it a quick method to locate passwords that we have forgotten, in many of the websites that for security reasons do not have the option to "show me the password", I hope you like it, personally I found it very useful.
created: @trabajosdelsiglo
note:the pictures are screenshots from my pc edited with https://www.befunky.com