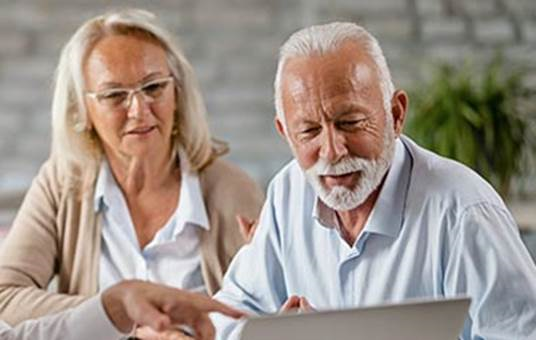 Almost 1.3 million US Medicare members received tele-health services in the week ending April 18, compared to just 11,000 in the week ending March 7
The looser regulations that allowed this shift are only in place for the extent of the national public health emergency, but myriad groups have called on HHS to permanently relax the barriers.
Previously, tele-health use in Medicare was severely restricted to specific locations and circumstances, like for beneficiaries in rural areas or patients already in a hospital.
According to CMS, only 90,000 fee-for-service Medicare beneficiaries used virtual care through the entire 2016 calendar year — seven times fewer than the amount that used tele-health the week ending April 4 alone.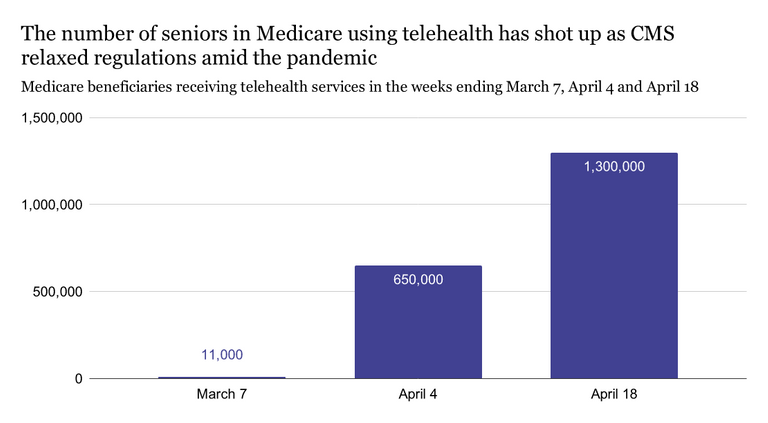 Analysis and Comments
Many analysts and I believe that telemedicine has a long runway of growth, as it is both more convenient for the patient & cheaper to provide (which is becoming increasingly important as national healthcare budgets come under increasing financial pressure.
One concern that held back the growth of the service (other than patient reluctance) was a concern by other providers that the tele-medicine system would cherry pick the "easiest to treat" & healthiest patients, leaving the national or state provider to treat the difficult or expensive cases.
With the current crisis we have a real world test – with some commentators believing we will see the industry jump ahead as much as a decade, if they can meet the demand & they can retain patients once the situation returns to normal

➡️ Twitter
➡️ Facebook
➡️ Publish0x
➡️ Minds
➡️ Hive
➡️ UpTrennd
➡️ Be paid daily to browse with Brave Internet Browser
Proud member of: