I have been so busy with @risingstargame and @atomcollector that my musician profile has been neglected.
Now that the MUSICFORLIFE tribe has launched I think it is time to brush off the cobwebs and start to share my music catalogue again.
So let's start with my most popular track - "Rise Up", a collaboration with my good friend Grand Space Adventure.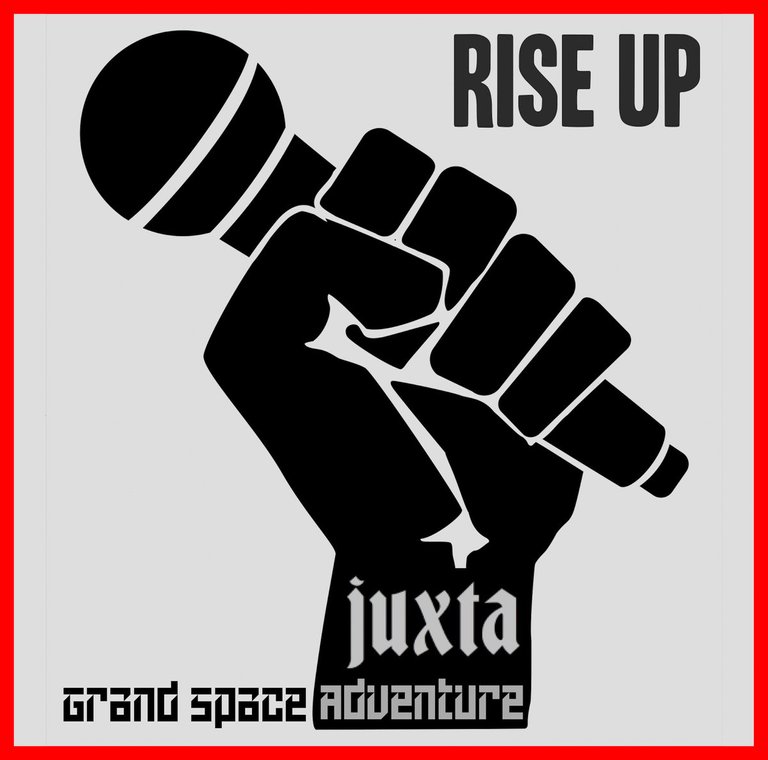 Grand Space Adventure's use of synths helps to build this track up from the beginning allow the tension to rise until Jux's falsetto vocals announce "rise up, show them you won't be suppressed!"
LYRICS
Come on
Take it if you want it
I don't have the energy
It's up to you
Rise up
Show 'em you won't be suppressed
The noise may be relentless
But you're no fool
I can feel the shifting of the sands
I can sense the motion of the lands
Someone said a mountain can't be moved
But I have seen it happen!
Now I see the rising of the sun
History cannot be undone
But a new chapter has begun
The power is ours!
---
FOLLOW Juxta:
---
More about Juxta:
Genre agnostic singer/songwriter from the UK with influences including: Radiohead, Nine Inch Nails, Motorhead, Bjork & The Buzzcocks.
---