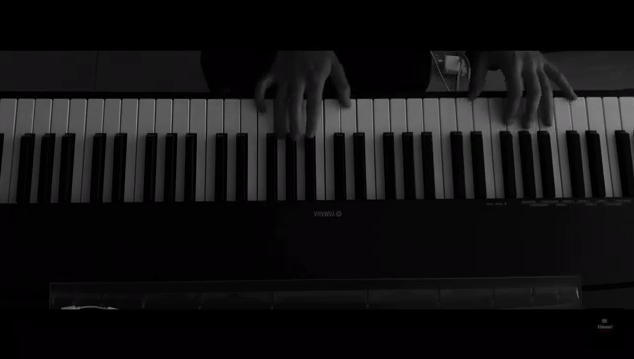 For those of you that are new to my MidNight Gems series. Welcome to this nightly trip on which we will uncover & recover some amazing songs.
This is Vol 20 and this one is all about the biggest Gem I discovered this year.....and I am not the only one....
I have been shilling this artist and people have been happily agreeing. Tonight's Gems are all about Hänsel Piano Music.
I am gonna play my top 5 favorite Hansel songs and the original version of the song, and now you guys & dolls let me know if there is a version that beats the original according to you.
Let´s start way...way back in 2017 with my all-time favorite song from The Smiths
1. The Smiths - There Is A Light That Never Goes Out

Look at that chair, the piano....or is it a keyboard....I would say the latter.....but this is the only way to play a song from 1986. If this was 4 years ago.....what would the future bring.....to quote a famous song "Things Can Only Get Better!"
2.The Smiths - There Is A Light That Never Goes Out
I was not the biggest fan of the original version...although I am a big fan of Placebo. This song did not do it for me....even though the lyrics are amazing:
Farewell the ashtray girl
Forbidden snowflake
Beware this troubled world
Control your intake
Goodbye to open sores
Goodbye and furthermore
You know we miss her
We miss her picture
It was the musical part that did not grab me until I heard the piano version....this was the first time Hänsel beat the original song in my opinion
3. Placebo - This Picture

This song inspired me to look for the acoustic version of the song by Placebo. And omg.....hear that piano....it´s very good....but I like the piano in the cover better, but then Mr. Molko opens his trap....and all of a sudden this song is turned into an Angelic Fruitcake.
4. Placebo - This Picture (Acoustic Version)
This is how this song should be modeled.
Let´s go way back again, although you would not guess that this song is from 1978 if you hear the original. The piano version is timeless, and proofs that this song is very well composed and not just catchy.
5. Kraftwerk - Das Model

For me, the piano cover beats the original- It brings out the composition much better, but that is absolutely a taste thingy and has nothing to do with the German accent....More about that when we get to the next song.
6. Kraftwerk - The Model
Let´s get away from those very old songs and move into the future....into my arms. We are now getting close to my ab fab piano cover, but before we reach that there is an amazing runner-up.
The original is one of my all-time favorite songs and I even compared one of Hänsel projects to these guys. But this cover brings out his qualities very well. He can make songs deeper and darker than the original and he succeeded very well in doing so with this song which was already dark.
7. Deine Lakaien - Into My Arms
He freaking nailed it, I can not choose between the two.....I love the German accent in this song....but the piano cover is so....so....so very beautiful. Dark Whiskey, Dark Room, a single candle and this piano song.....
But please go ahead and judge for yourself.
8. Deine Lakaien - Into My Arms
Oops there it is.....the #1 Piano Cover if you would ask me.....not really fair of course as I was allowed to request a song. For those who know me, I have a crazy eclectic taste and I thought about it for a week.
In the end, I ended up with 3 options
Bruce Springsteen - I'm on Fire
Because I love it, but I could not imagine how the piano cover would sound.
Runner up was this one:
Theater of Tragedy - Der Tanz der Schatten
But the choice was made when I remembered this one...when those first tones dropped and made me think of Hänsel Piano Music........ If some of my favorite songs makes me think of how the cover would sound....I knew I found it.
9. VNV Nation - Illusion

I am not gone comment.....I am not able to choose....these are both supremely beautiful and that is where I will leave you with tonight.
10. VNV Nation - "Illusion"
What the fluff are midnight gems?
Somewhere lost in time, trying to escape out of the rabbit hole back into the rat race there is a vacuum..... that´s the place where midnight gems are found.
My Midnight Gems will try to uncover & recover those beautiful songs that nobody ever noticed or might have been forgotten.
Who the fluff am I?
Being a former DJ playing about everything and having an uncompleted study of radio journalism I have been wanting to do this for years....Thought about it many nights and guess now it´s time to finally take it to the streets.
Hope you enjoyed this slightly confronting wave of amazing music and you still feel like joining me on the next trip as Vol. 21 of Midnight Gems is coming soon.
---
Posted via MusicForLife.io