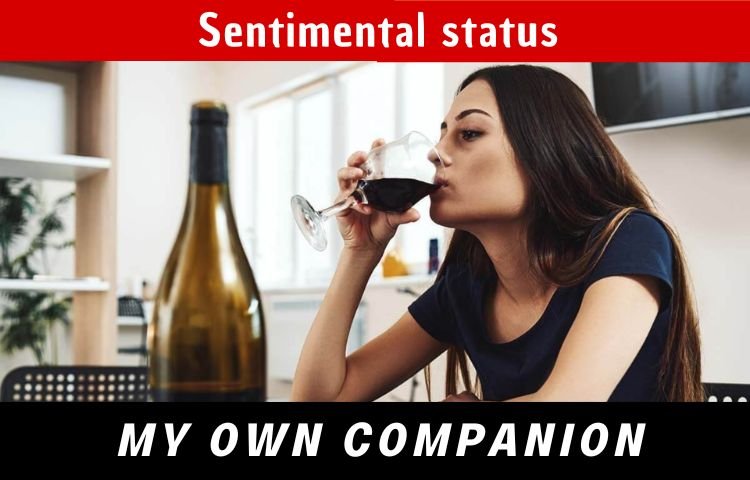 Photo of the challenge, edited with Canva editing software
//Fotografía del reto, editada con programa de edición Canva

░░░ ENGLISH VERSION ░░░
░░░ VERSION ESPAÑOL ░░░

Helloo, Peladiente. 😂
Or you can also be a wine taster, to digest life's bad times... 😅
Speaking a little more seriously, I think that having a date with oneself is not something so unpleasant and even within one of the things that I most recommend to know ourselves is to spend time alone with oneself, meditate on the good and the bad, but above all to make a list of skills and defects, because that is what will allow us to know how to react in the best way...
I have no doubt that four things can happen on a date with ourselves:
1.- Fall in love with ourselves and feel extremely proud.
2.- To become more depressed because we believe that this is not our correct sentimental state.
3.- To find out that we do not give a damn about what is happening and we are going to leave it to fate...
Or in a last case, sitting alone to drink, we end up meeting someone by "chance" or infinite causality... 😅
In my case I really like to share in couple also with nice friends and family, here in Hive I really like to meet new people and even from other cultures...
But being alone at some point, has also helped me to improve, to understand many things and to wait for the right person...
Tell me, what is your favorite sentimental state?
I send you a hug Peladiente!
Thanks for being here ❤️
O también puede ser catador de vino, para digerir los malos ratos de la vida... 😅
Hablando un poco más en serio, pienso que tener una cita con uno mismo no es algo tan desagradable e incluso dentro de una de las cosas que yo más recomiendo para conocernos a nosotros mismos es pasar tiempo a solas con uno, meditar lo bueno y lo malo, pero sobre todo hacer una lista de habilidades y defectos, porque eso es lo que nos va a permitir saber como reaccionar de la mejor manera...
No dudo que en una cita con nosotros mismos, pueden suceder cuatro cosas:
1.- Enamorarnos de nosotros y sentirnos sumamente orgullosos.
2.- Deprimirnos más porque creemos que ese no es nuestro estado sentimental correcto.
3.- Comprobar que no nos importa un carajo lo que esté sucediendo y se lo vamos a dejar al destino...
4.- O en un último caso, al sentarnos solo a beber, terminemos encontrando a alguien por "casualidad" o causalidad infinita... 😅
En mi caso me gusta mucho compartir en pareja también con amigos y familiares agradables, aquí en Hive me agrada mucho conocer personas nuevas e incluso de otras culturas...
Pero estar sola en algún momento, también me ha servido para mejorar, entender muchas cosas y para esperar la persona correcta...
A ver cuéntame ¿Cuál es su estado sentimental preferido?
¡Te mando un abrazo Peladiente!
Gracias por estar aquí ❤️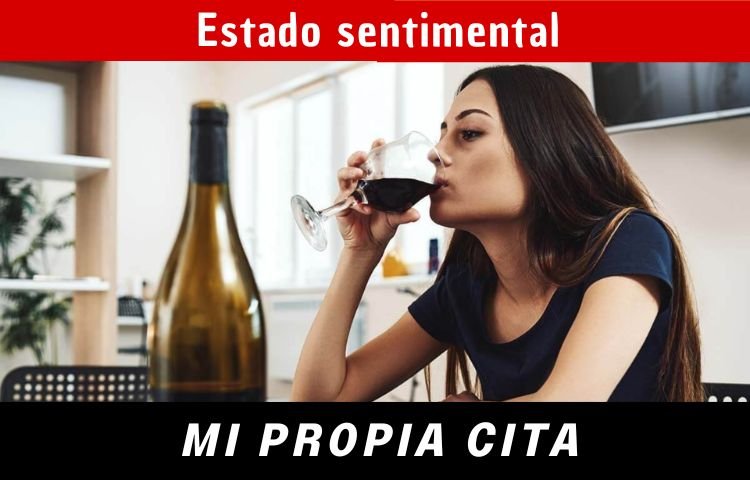 Photo of the challenge, edited with Canva editing software //
Fotografía del reto, editada con programa de edición Canva
Versión en español del #memechallenge


Thanks for reading me... ❤️ See you in the next post of Malomi TV 🤗
Ohhh!!! before I forget, coming soon on Blogger and other platform pending 😃


Gracias por leerme… ❤️ Nos vemos en el próximo post de Malomi TV 🤗
Oyeee!! antes que se me olvide, próximamente en Blogger y otras plataforma pendiente 😃
---
---
Si quieres participar en este reto de @fibra59 en la comunidad @memechallenge entra AQUÍ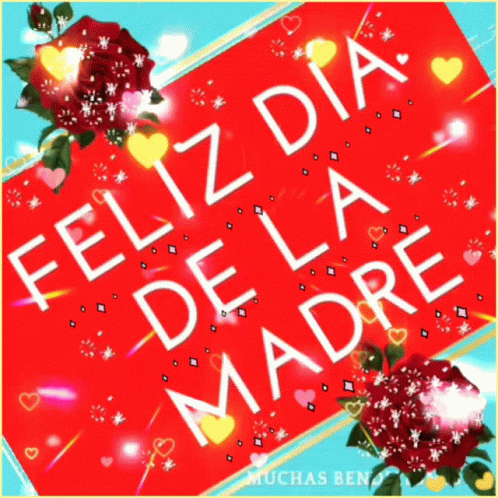 If you want to participate in this challenge from @fibra59 in the @memechallenge community go HERE
---
---
---
---
Note:
⭐️ Translated with www.DeepL.com/Translator (free version)
⭐️ La redacción y diseños son propiedad exclusivamente de @malomitv, cualquier uso externo, debe ser notificado a mi persona.
Los Gif son propiedad de la galería de #peakd
---
---
❤️ Conoce mis otras publicaciones/Get to know my other posts:
✔️ENTRA AQUÍ TE VA A ENCANTAR 😍
---
---
😀 Si quieres conocer más sobre mí, visítame en mis otras publicaciones en HIVE BLOG, en TWITTER, en Instagram como MALOMI TV y próximamente en Blogger
😀 If you want to know more about me, visit me on my other posts on HIVE BLOG, on TWITTER, on Instagram as MALOMI TV and soon on Blogger.