New Diesel Pool Created: BRO / NEOXAG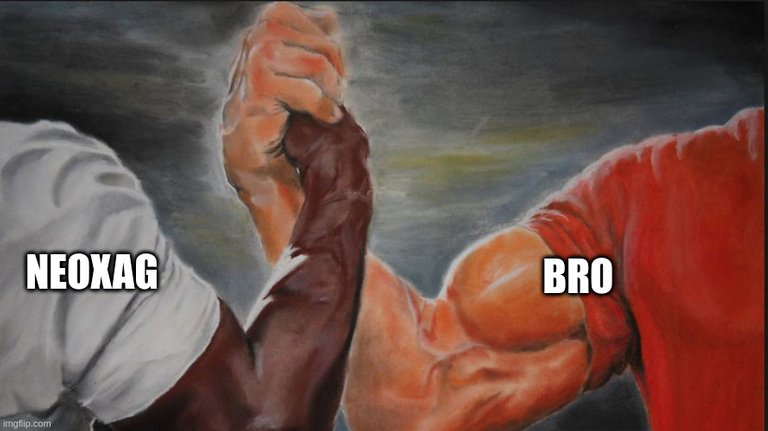 Disclaimer: Invest with caution
Tokens like Bro and Neoxag can lose value. Impermanent loss is a thing. Diesel pools could suffer bugs or hacks, please invest cautiously.
I have created a new diesel pool: Bro / Neoxag
Whilst browsing all the pools in Tribaldex, I noticed that BRO had no pool at all. Whaat? Bro needs a pool, so being a Bro myself I have created a pool for Bro, pairing it with my own Neoxag currency.
Congrats to BROs gaining their first pool!
Ray, or @raymondspeaks is a great guy and a nice guy. He is the leader of BRO, while also on my Tribe Team, and being the Editor for the Neoxian City paper, so we are already working together. I thought this pool fits, and is a symbol of cooperation between two great tokens.
I have provided liquidity (along with Ray) to this pool, and I have a funded distribution contract that will reward anyone who chooses to add liquidity to this pool. I funded the reward with a nice juicy 500 hive.
What is Bro?
BRO is the token of Bro Central, or the Man Cave. A project started by @raymondspeaks. The BRO can get you delicious dividends from various projects they invest in, as well a vote from Bro-fi voter. Holding 1000 BRO makes you a "Dragon" on their server, which gives you a bit of clout to help guide the project.
What is Neoxag?
Neoxag (or Neoxian Silver) is the token of my Tribe, a general purpose Proof of Brain forum that can be accessed via neoxian.city or just using the tag neoxian on other front ends. It can be staked for voting power on this forum, and has various other uses in my city and city chat.
Tribaldex.com
If you want to check out this pool, or other great pools, be sure to visit https://tribaldex.com/.
Happy Bro-ing!
Posted using Neoxian City