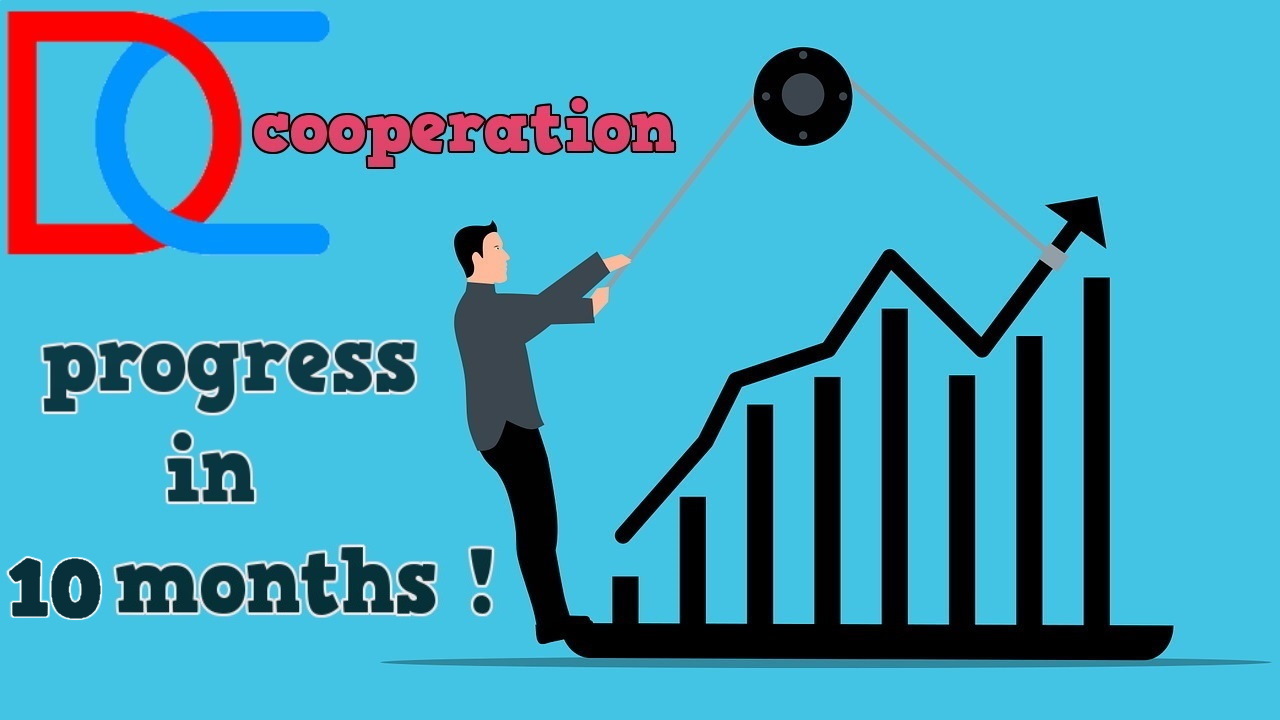 I'm @clixmoney the founder of @dcooperation !
I would like to share some results of @dcooperation during all this time.
Thanks to @lennyblogs00 who helped me to recover the community. Thanks to @starstrings01 who gave me a great idea about how to improve #dcc. Thanks to @natebowie and to @binkyprod who helped me in creating the intro to the hive movie. Thanks to @projectmamabg who was interested to the community. Thanks to @certain for delegating to the community. Thanks to the great collaboration we created with @garybilbao. And finally a special thanks to @visionaer3003 who collaborated with his great CCH community..
This is the into to the hive movie :
---
We are also powering up all the hive earned and tokens, and we have :
| Stake | Amount |
| --- | --- |
| HIVE | 706 Hive Power |
| POB | 177 POB Power |
| CINETV | 93 CINETV Power |
| CENT | 45 CENT Power |
| LEO | 41 LEO Power |
| NEOXIAN | 35 Neoxian Power |
| CTP | 34 CTP Power |

I would like as well to welcome those who joined us recently :
---
---
Here are their introductions :
---
@otshotz :
My name is Pascal, I'm a few years younger than 30, I'm a fun person, I love humans "those creatures that are slowly destroying their home world in the name of innovation" yeah I love that specie,
I am a Nigerian(one of the funniest countries in the world) by birth I've lived all my life here, traveled to almost every state and will be sharing my story and findings with you guys soon keep in touch, I speak just a few dialects, I hope to travel to other countries someday to explore different cultures and heritage,
Work - I am a cinematographer/ Video Editor, a writer and a singer, I have my own production brand @otshotz I also have managed a branding company and am currently at a location covering a talent hunt.
Hello!!! My name is Rony Maffi, my hive username is @ronymaffi, I'm 42 years old, Venezuelan. I have a degree in environmental evaluation and management, a musician, a craftsman, a potter. Currently I work in an art school in the city of Cumaná, Sucre state. I am the coordinator of the fire arts room. In hive I have little time and I started creating and sharing musical content, to later understand myself with other trades.
@mawit07 :
Hey all. I have been a splinterlands gamer for over two years and post daily on hive. I am middle age man residing in the United States, New England region. I mostly spend my spare time on hive or splinterlands. It's my passion to involve myself in crypto as I see it as the future.
I do have a full time job and that's in electrical engineering. I focus on designing electrical building infrastructures. On top of all this I am happily married and have two boys and two girls. The boys oldest and the girls youngest: 11, 9, 6, 3. Thanks for having me.
If you are interested in helping me to keep building the community, please share our suggestions in the comments. We need moderators. We need those who are interested in continuing to create the hive movie. We welcome any ideas to make the community grow and improve.
---

---
---