English
Greetings to all #Hivers and #Hivesicians! Today we bring you a new initiative where we invite you to show your talent, creativity and merge it with your geek side.
Español
¡Saludos a todos los #Hivers y #Hivesicians! El día de hoy les traemos una nueva iniciativa donde los invitamos a demostrar su talento, creatividad y unirlo con su lado geek.
---
Welcome to Geek Meet! | ¡Bienvenidos al Geek Meet!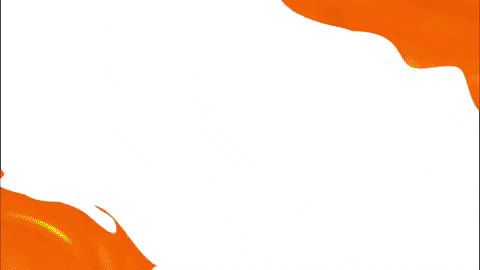 A collaborative event between 3 communities: Hivesicians, Hive-Con and MakeUp Power that encourages the creation of creative content in various branches of entertainment, in order to generate greater interaction and recognition among the members of each of these communities that conform the Geek Meet.
Before talking about the contest, we must mention our objectives, hoping that in the future, more communities will join and promote our values.
Un evento colaborativo entre 3 comunidades: Hivesicians, Hive-Con y MakeUp Power que fomenta la creación de contenido creativo en varias ramas del entretenimiento, con el fin de generar mayor interacción y reconocimiento entre los miembros de cada una de estas comunidades que conforman el Geek Meet.
Antes de hablar del concurso hay que mencionar nuestros objetivos, esperando en un futuro más comunidades se sumen y fomenten nuestros valores.
---
Mission | Misión
Make activities, initiatives, and contests that encourage creativity, interaction, and recognition between creators and artists members of each of the communities that conform the event. This to generate an environment of collaboration and partnership that helps to increase the creation of content, encourage members of the three communities to create content for each of the communities that conform the event, and facilitate the recognition of members that participate in our activities.
Realizar actividades, iniciativas y concursos que incentiven la creatividad, interacción y reconocimiento entre creadores y artistas miembros de cada una de las comunidades que conforman el evento. Esto para generar un ambiente de colaboración y compañerismo que ayude a aumentar la creación de contenido, incentivar a los miembros de las tres comunidades a crear contenido para cada una de las comunidades que conforman el evento y facilitar el reconocimiento a los miembros que participen en nuestras actividades.
---
Vision | Visión
We believe in the possibility of generating spaces of collaboration, support, exchange, and recognition for the creators and artists that are identified by the Geek culture. We know that the elements that conform this culture come from different artistic representations that altogether are able to generate joy, intrigue, nostalgia, suspense, and other emotions by which we see ourselves immersed in it. We wish that musicians, make-up artists, illustrators, and creators of Geek content have a space where they can converge and facilitate the recognition of their artistic and creative work.
Creemos en la posibilidad de generar espacios de colaboración, apoyo, intercambio y reconocimiento para los creadores y artistas que se ven identificados por la cultura Geek. Sabemos que los elementos que conforman esta cultura provienen desde distintas representaciones artísticas que en conjunto logran generar alegría, intriga, nostalgia, suspenso y otras emociones por las que nos vemos inmersos en ella. Deseamos que los músicos, artistas del maquillaje, ilustradores y creadores de contenido Geek tengan un espacio donde converjan y se facilite el reconocimiento de su trabajo artístico y creativo.
---
Values | Valores
Learning.
Collaboration.
Effort.
Gratitude.
Responsibility.
Overcoming.
Aprendizaje.
Colaboración.
Esfuerzo.
Gratitud.
Responsabilidad.
Superación.
Dynamics of the Contest | Dinámica del Concurso
You have a period of 2 weeks to create a post from the different areas we offer on a topic of our choice. The topic for this opportunity is:
Tienen un plazo de 2 semanas para crear un post desde las diferentes áreas que les ofrecemos sobre una temática que nosotros elijamos. La temática para esta oportunidad es:
---
Animated series and films! | ¡Series y películas animadas!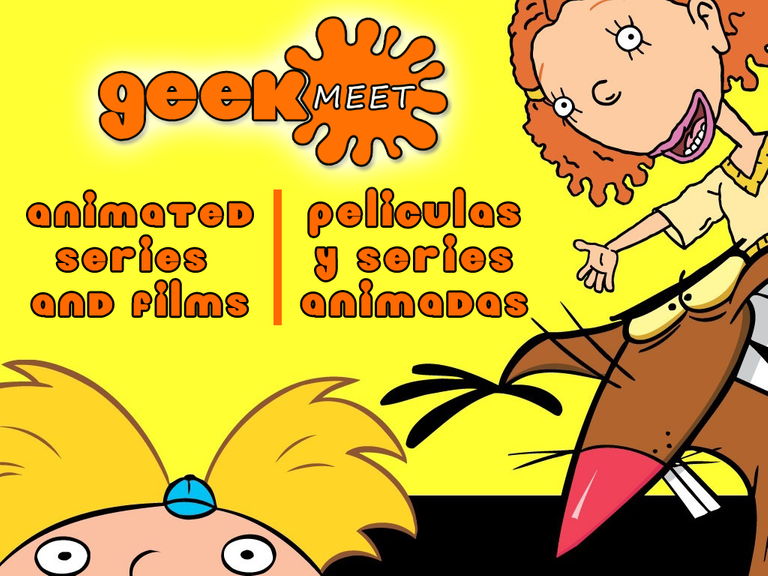 For this topic, we only accept animated series and films non-Japanese. It doesn't matter which production company the series/film you want to use belongs to. The important thing is that it is not from Japan and that it is completely animated. For example:
Series: Adventure Time - ThunderCats - SpongeBob.
Movies: Despicable Me - Dumbo - Hotel Transylvania.
Para esta temática solo aceptamos series y películas animadas no japonesas. No importa la empresa productora a la que pertenezca la serie/película que quieren utilizar. Lo importante es que no sea de Japón y que sea completamente animada. Por ejemplo:
Series: Hora de Aventura - ThunderCats - Bob Esponja.
Películas: Mi Villano Favorito - Dumbo - Hotel Transylvania.
Rules to participate | Reglas para Participar
1 - Post your entry in the corresponding community according to the content of your publication, and cross-post it in the Hive-con community:
1 - Postea tu entrada en la comunidad correspondiente de acuerdo al contenido de tu publicación, y haz cross-post en la comunidad de Hive-con:
---
Categorías
---
2 - The title of the publication must have the following outline:
GEEK MEET | TOPIC | CATEGORY
Example:
Geek Meet | Cha-la head-cha-la (Dragon Ball Z Opening) | Cover by @user
Geek Meet | Dragon Ball Z Freezer Saga | Review
3 - Comment at least 3 entries from any other category, we will be checking that you comply with this.
4 - We want to give a lot of visibility to the contest, so it is mandatory that you place first tag #geekmeet, regardless of the community where you post.
2 - El título de la publicación debe llevar el siguiente esquema:
GEEK MEET | TEMA | CATEGORÍA
Ejemplo:
Geek Meet | Cha-la head-cha-la (Dragon Ball Z Opening) | Cover por @usuario
Geek Meet | Dragon Ball Z Saga de Freezer | Reseña
3 - Comentar mínimo 3 participaciones de cualquier otra categoría, estaremos revisando que cumplan esto.
4 - Queremos darle mucha visibilidad al concurso, así que es obligatorio que coloquen de primer tag #geekmeet, independientemente de la comunidad donde posteen.
Awarding | Premiación
At the end of the period of 2 weeks, each community will make a Highlights post gathering 5 outstanding users who will win a total of 4 HIVES! for each outstanding participant.
We know that in #Hivesicians we have very good musicians and musical creators ready to be part of this event, so we invite you to participate with a cover or a musical review of your favorite songs, in this case from animated series or movies.
We hope you will be encouraged to participate in this and future editions. We wish you all a lot of success.
Al terminar el plazo de las 2 semanas cada comunidad realizará un post de Highlights recopilando a 5 usuarios destacados que ganarán un total de: ¡4 HIVES! para cada participante destacado.
Sabemos que en #Hivesicians tenemos muy buenos músicos y creadores musicales listos para formar parte de este evento, así que los invitamos a participar con un cover o una reseña musical sobre sus canciones favoritas, en este caso de series o películas animadas.
Esperamos se animen a participar en esta y próximas ediciones, les deseamos mucho éxito a todos.