Hi Hive Friends,
How have you been? It's been busy for me these days with a new project. There is nothing to complain about... and even more than that, I feel very lucky that these days I still have work to do while many people lost their job or work has been affected or lost temporarily or permanently. Today is Saturday here and I allowed myself to take a break at my friend's hotel. At first, I must say it's not because it belongs to my friend that I keep promoting it for her, but it's really a cool industry concept hotel that I recommend to experience once you visit Vietnam. Let's have a look in small details together,
The hotel that I am writing about is Bridges Danang. It's inspired by all the significant bridges around Danang, the owner aims to bring all stunning symbols of the city in one and show them to travelers around the world while they stay at the hotel.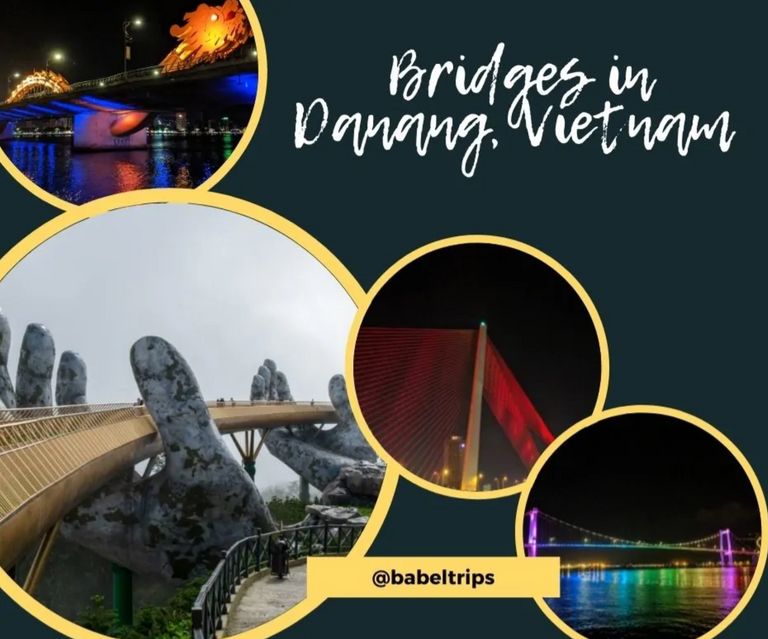 Signature Bridges
Located near Son Tra beach, the hotel rooms are almost facing the ocean, in the morning when you wake up, you can hear the ocean breezes while enjoying the gorgeous sunrise.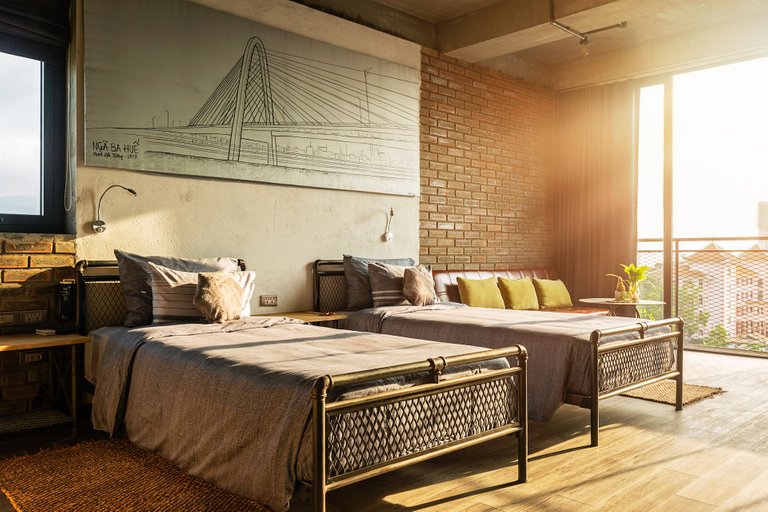 Each room has its own character, mixing of brick, steel, and wood, all elements using mainly in factories, now using inside the hotel but not cold (or you can say hard) style at all, still very cozy and comfortable. I love the bed ever, the mattress is the best comfort that I've ever had.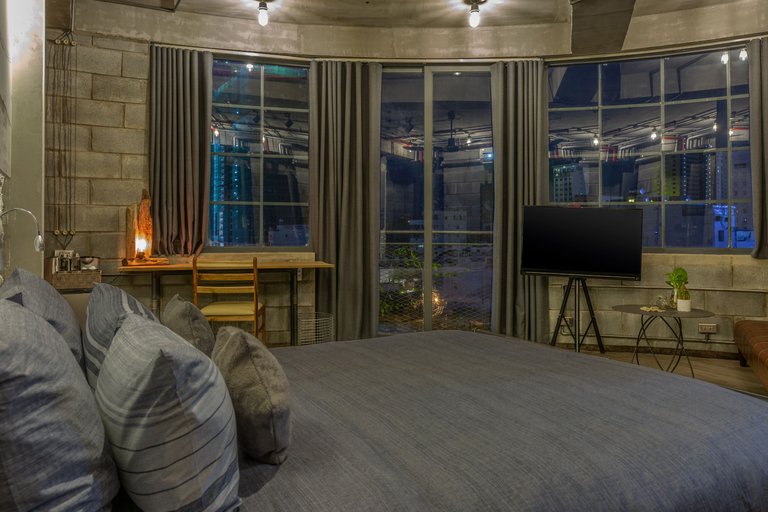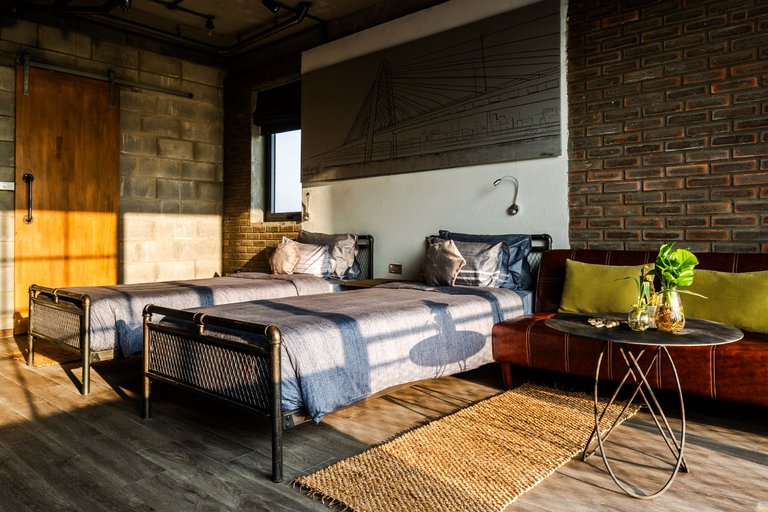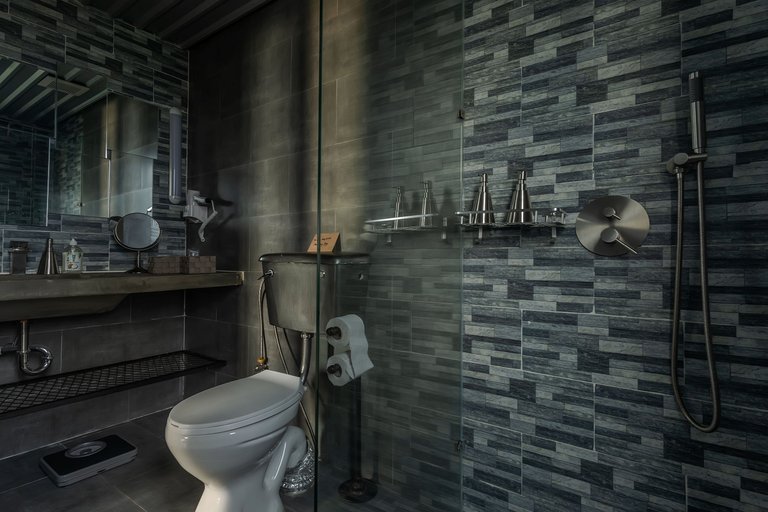 I love their bathroom, no bathtub, and jacuzzi but clean and eco-friendly use amenities. Everything is well organized and enough to use. It gives me feelings of love and respect for each item they put on there.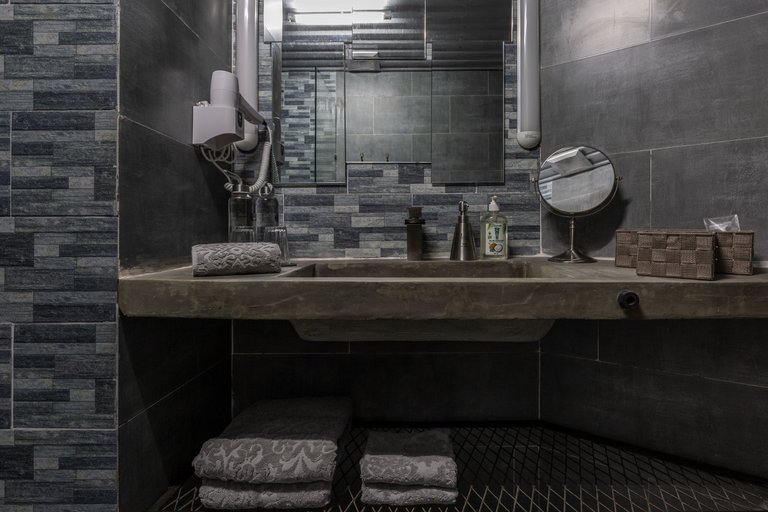 ---
On the second floor, there is a co-living room full of functions including a kitchen with high-end equipment for your own purposes, entertainment corner with many games that you can freely use. The table and chair are quite comfortable for working and having drinks together. They even have a printing and photocopy machine that I can order when needed. As a digital nomad person, it's a perfect staycation place for me. Sometimes they have outside visitors coming and working here as there is a coffee station on the ground floor.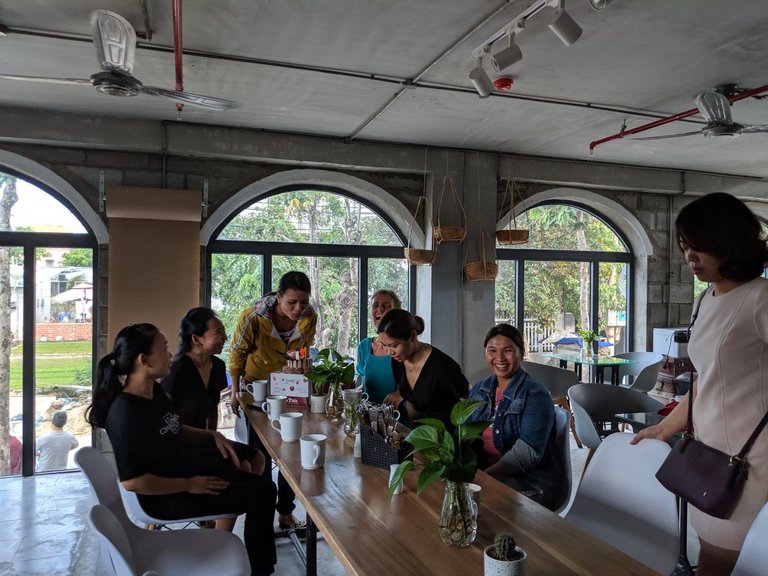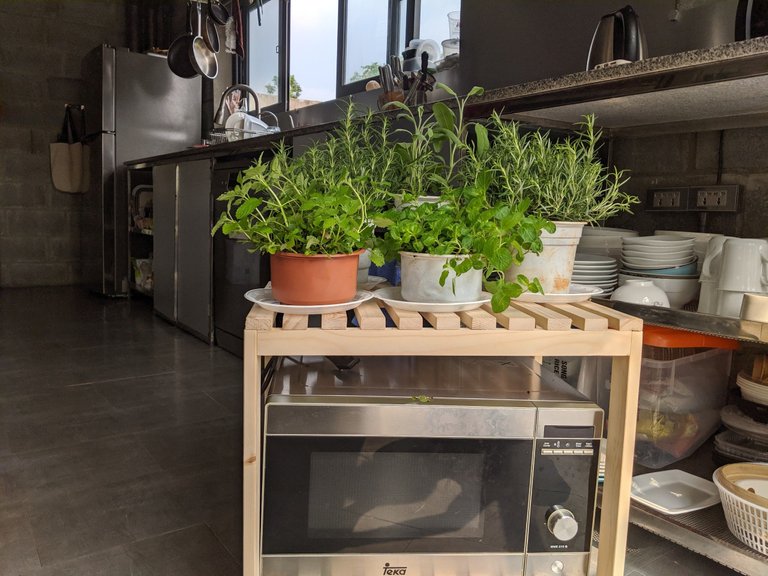 In style from in to outside, there are many funky decors that you will never see at any hotels, they hung up bicycles and make a trail along the wall (such hard work) and even have a cyclo outside for check-in photos :)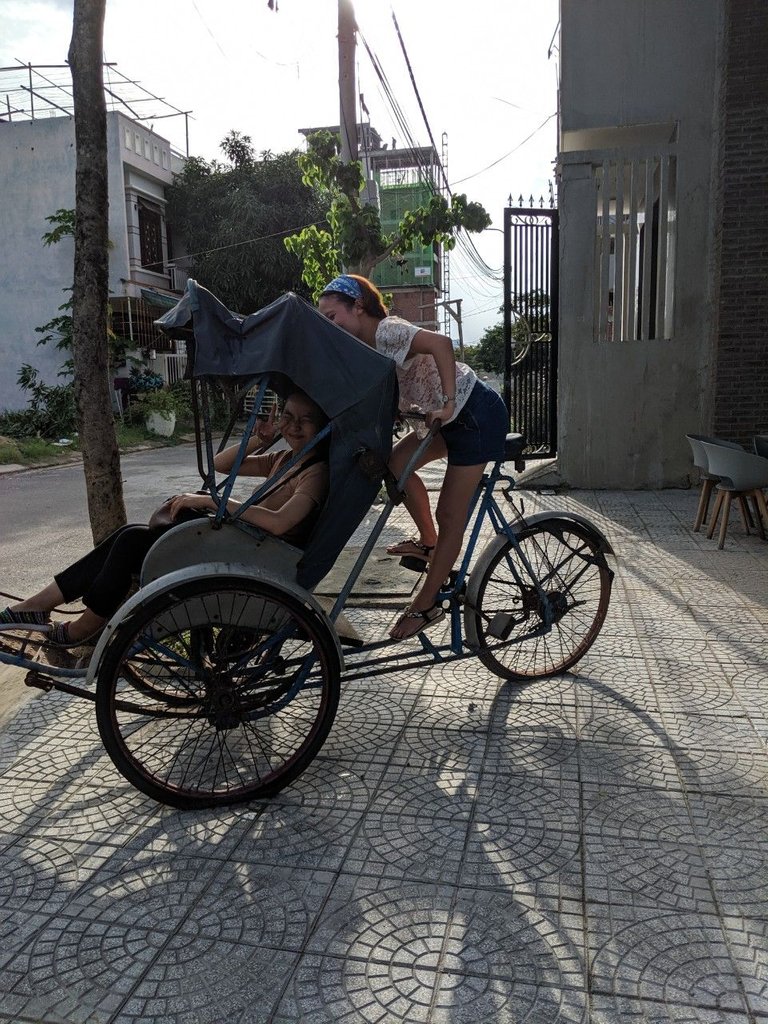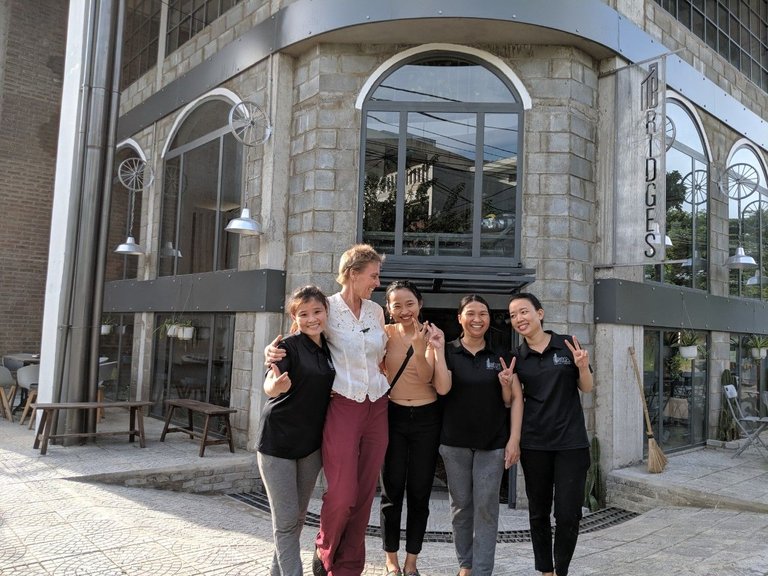 ---
The hotel is a very interesting place, with a good design, suitable for business and holidays. With a cool drink at the Deck Bar, amazing views of the high door, many greens, and open views to the office and the kitchen, I feel very welcomed. The rooms are dedicated to several wall picturesque bridges over the bed, which is very comfortable. You can enjoy the beverage, just 5 minutes walk from the hotel, by bicycle to explore the city. Seafood and vegetarian or Vietnamese food are available in many cafés and restaurants nearby. The reception team supports you with everything you need, including activities, directions, tickets, and even they do extra miles for personal help if needed. It's a much better experience than any big-name commercial hotel.