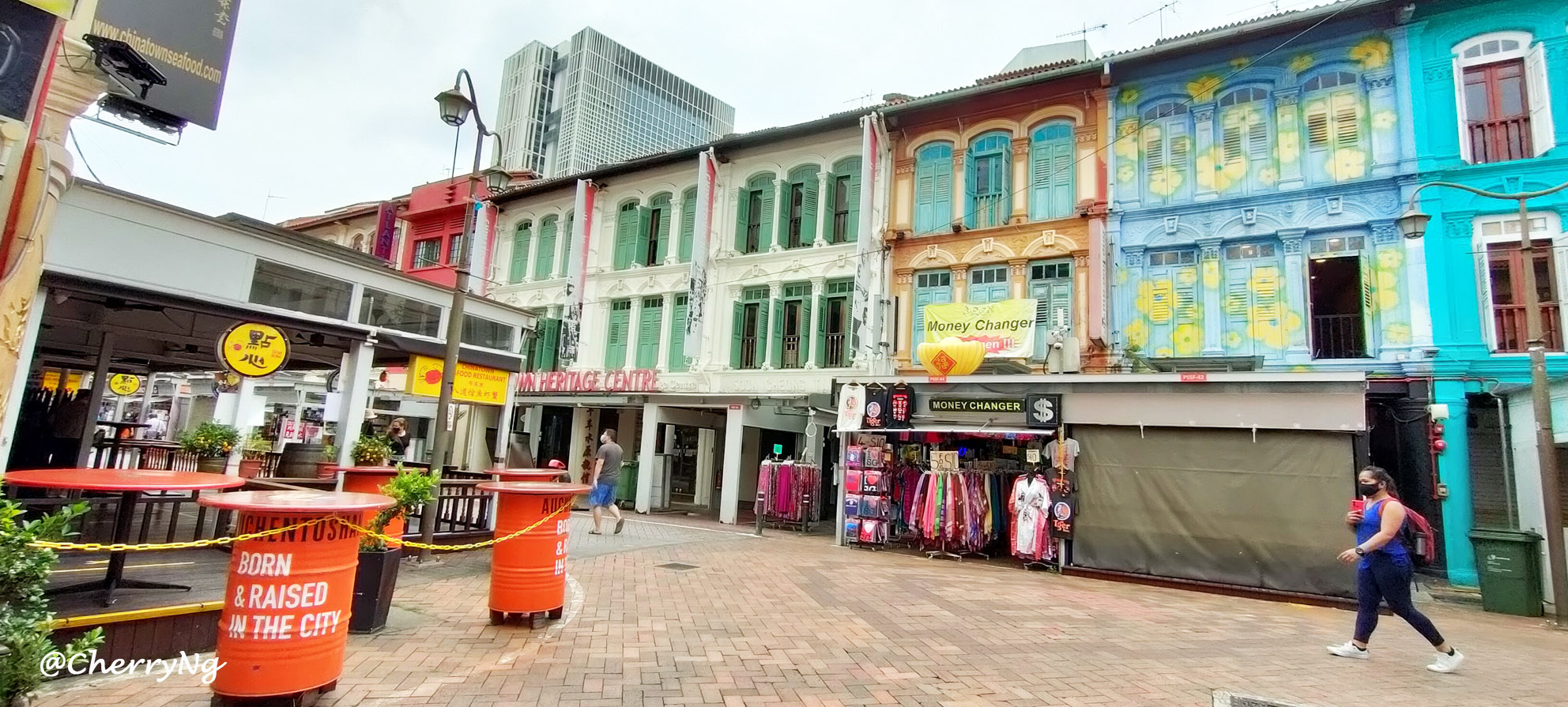 Singapore government announced partial lock down for 1 month. The strict safe measures to be carried out with terms, work from home is default for employees able to do so, and dining is not allowed for all the restaurants and food courts, and only take away and delivery services are allowed.
It has been quite some time the office staffs to start working from home since last year. Therefore, the current strict safe measure is not much impacted to the office staffs and who able to work from home. But there are many food courts and hawker canters' business are affected due to no dining are allowed.
Last weekend, I had visited a lively place in Singapore, China Town, for purchasing something. China Town is usually crowded in the weekends, but I found it was quiet and less crowded in last weekend.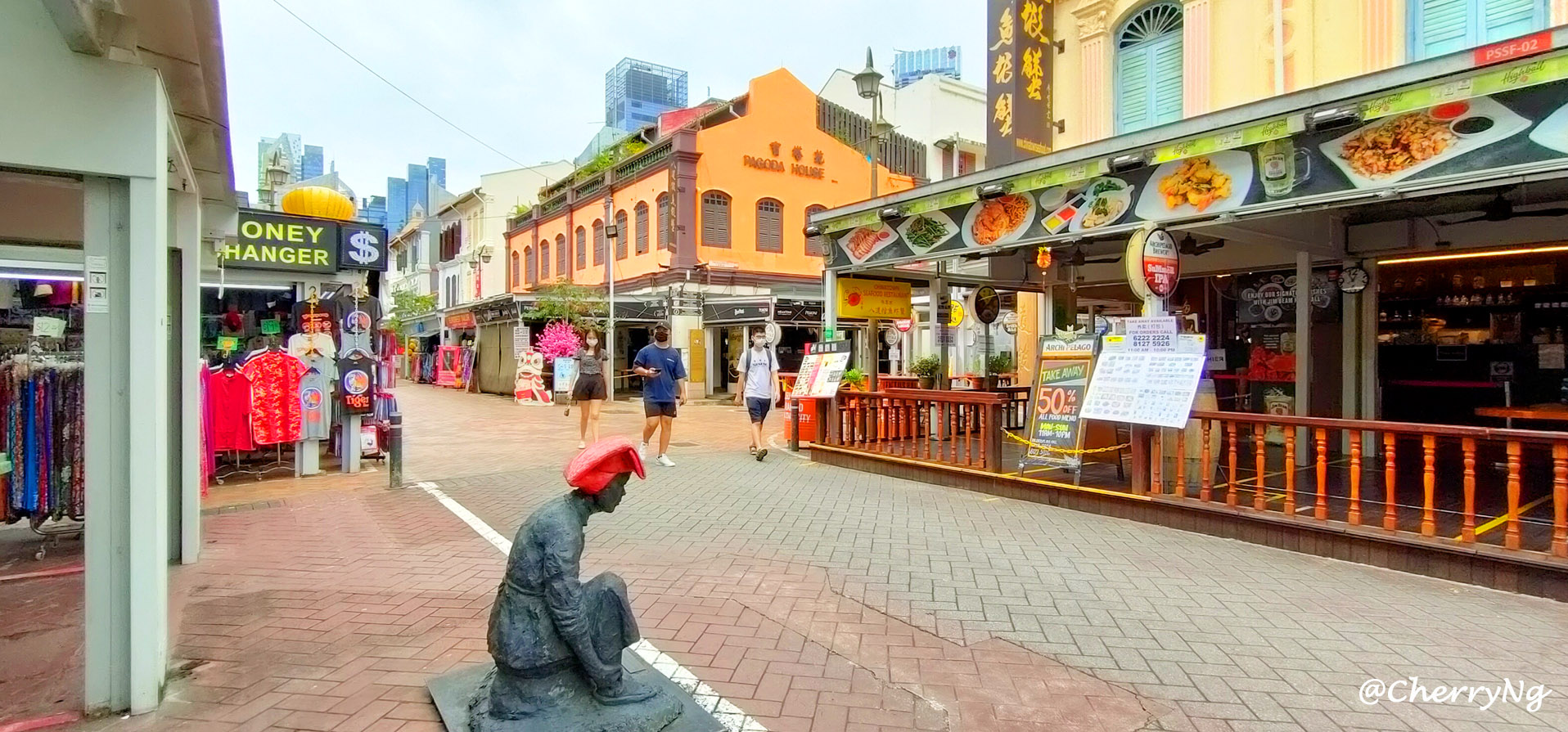 After reaching the China Town from MRT station towards Pagoda Street, I saw the statue of Red Bandana Workers which made me to recall back the old time coolies from China who travelled to Nanyang region to work and earn money to send back to their families in China. It is quite significant and historical statue for Nanyang region.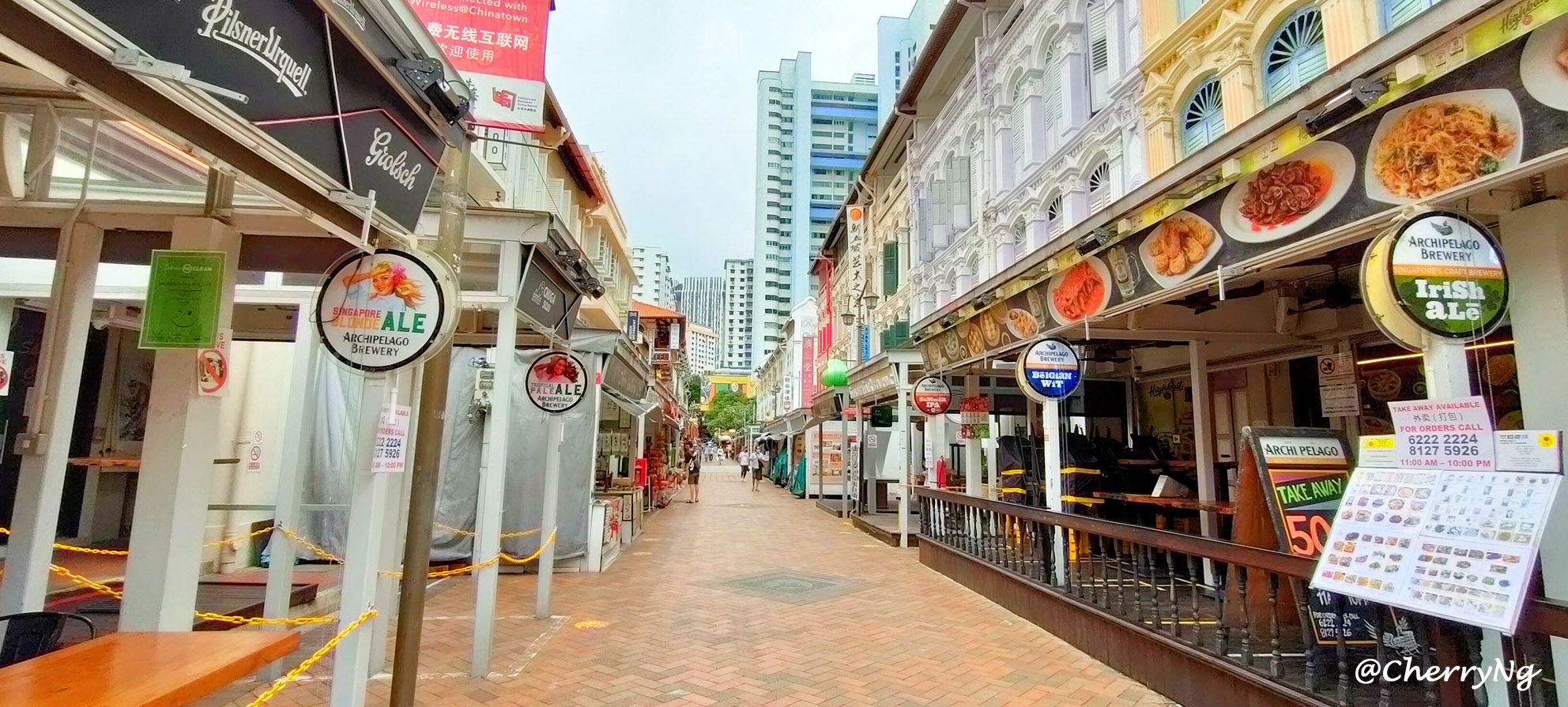 The architecture design of the shop lot buildings in China Town is more on Colonial style. There are conserved and preserved in a proper way by building upgrading programme from authorities.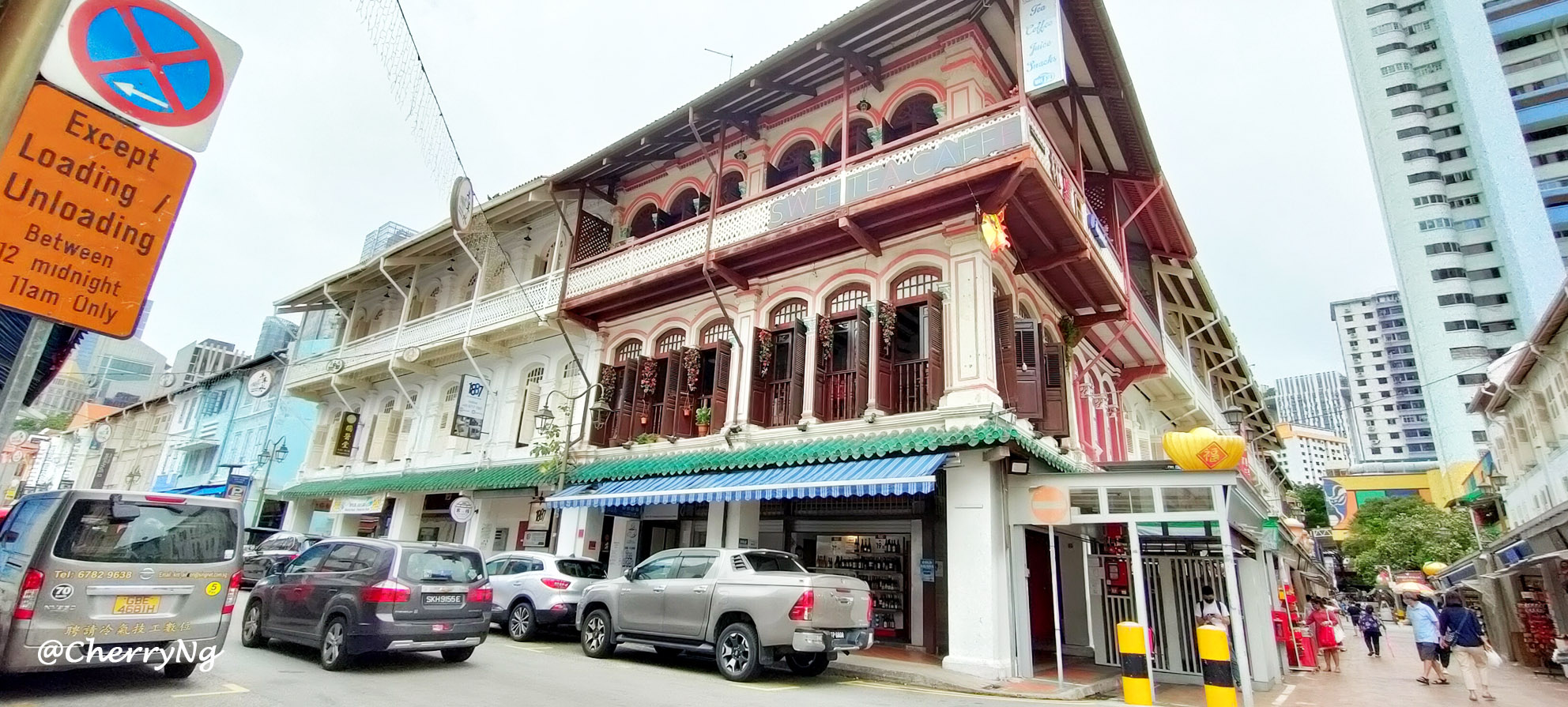 The regular painting works for touching out with modern and colourful painting and also added artistic value for the shop lots buildings in China Town. There are excellent and significant as there are preserved the existing colonial building design and upgraded by the modern and colourful painting.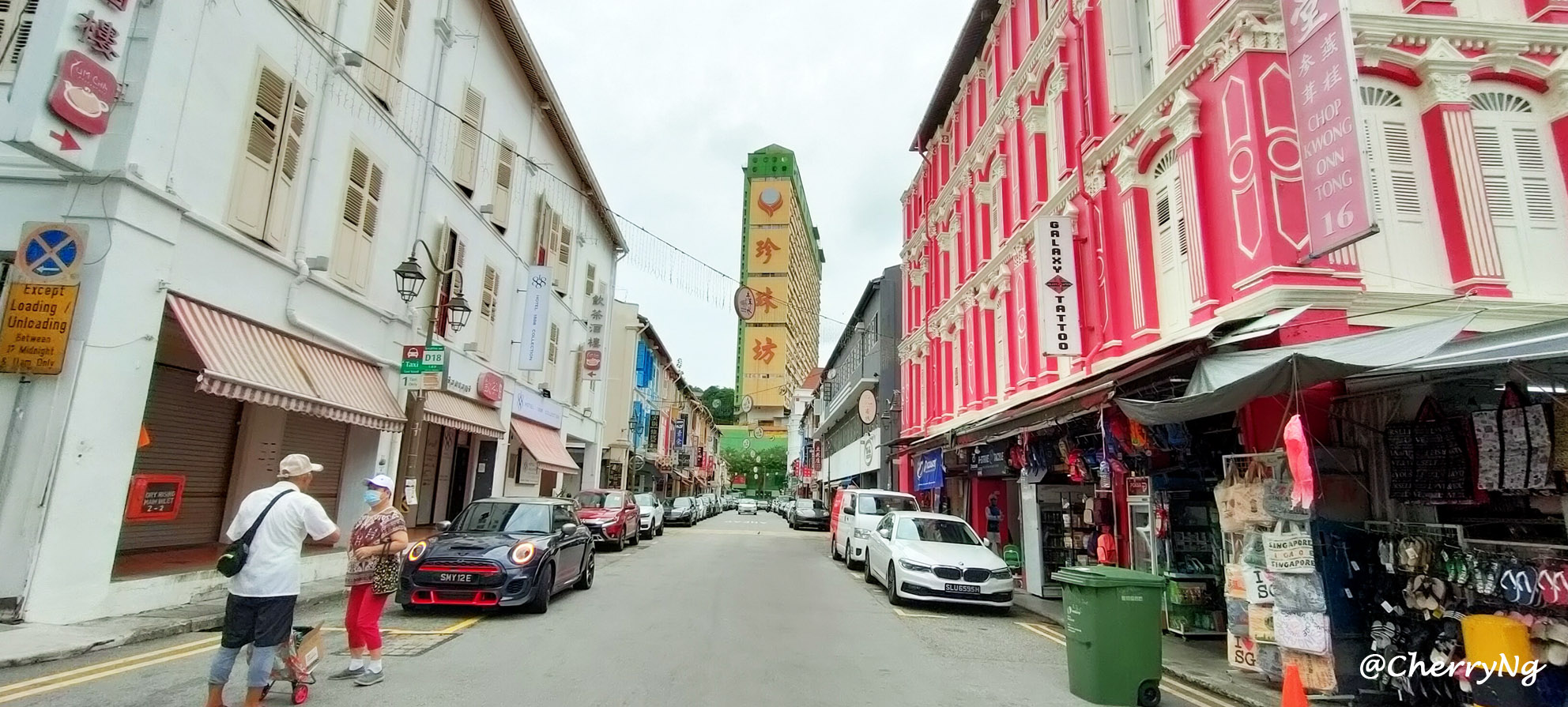 The colonial building views from Pagoda Streets towards Temple Street could be the hot spot for photographers.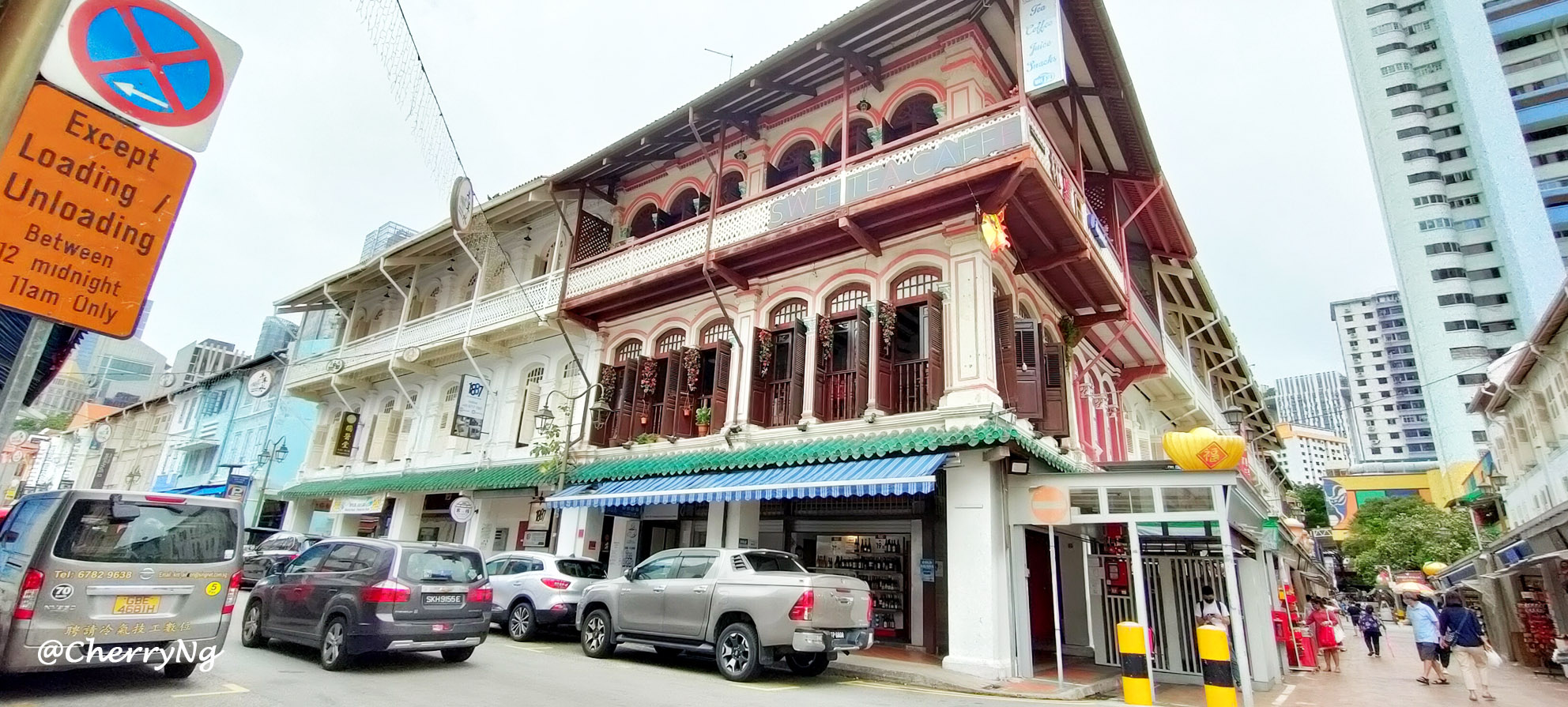 Continue my journey, I reached a splendid building, which's called Buddha Tooth Relic Temple and Museum. The Traditional Chinese architecture style with mostly red color scheme of design concept is very impressed. Red colour bring good luck and happiness meaning in Chinese Belief.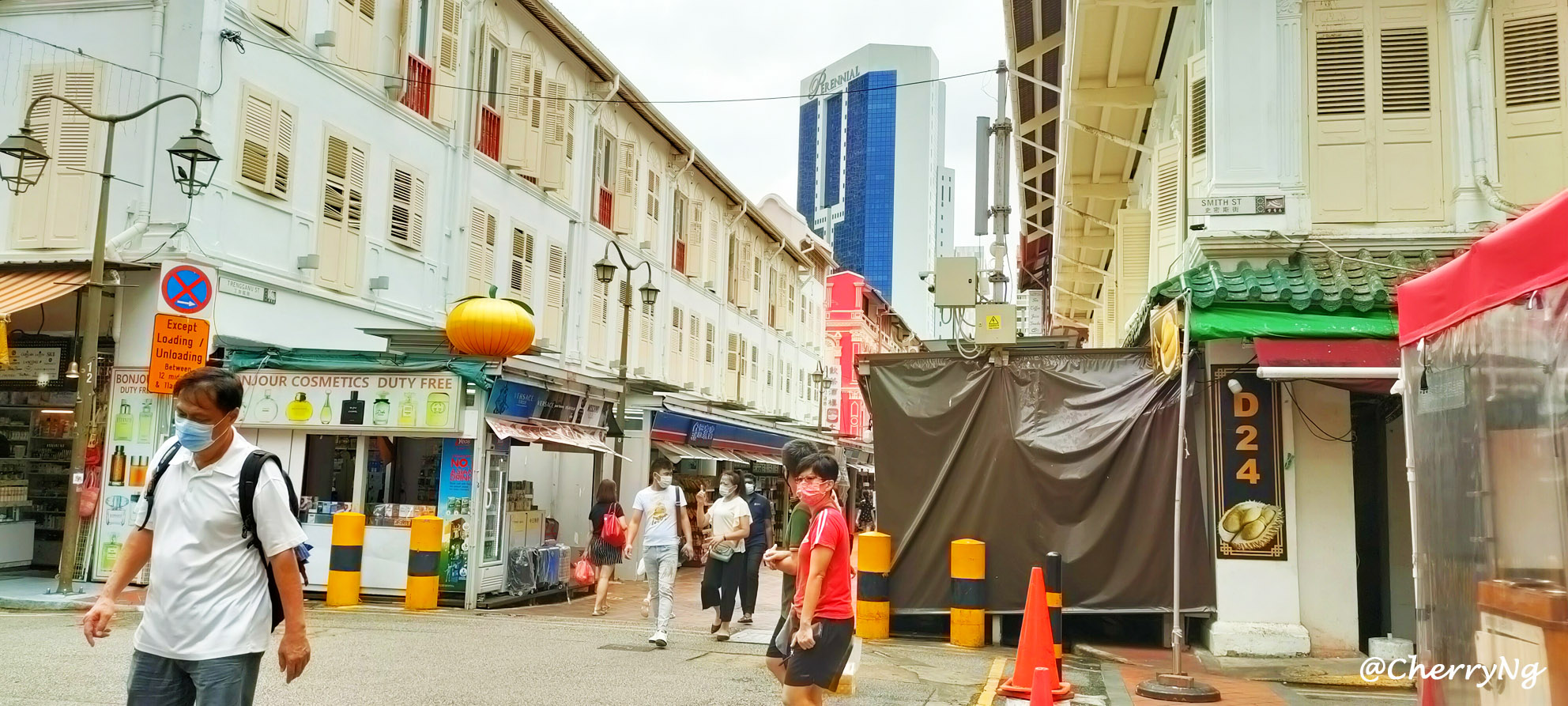 Many stalls and kiosks are closed due to bad economy during the pandemic. After walked through the temple, I reached the biggest open food street in China Town. I was looking for my favourite Chao Kueh Tiew but it was temporary closed during the strict safe measure with no dining, less people are visited to these places.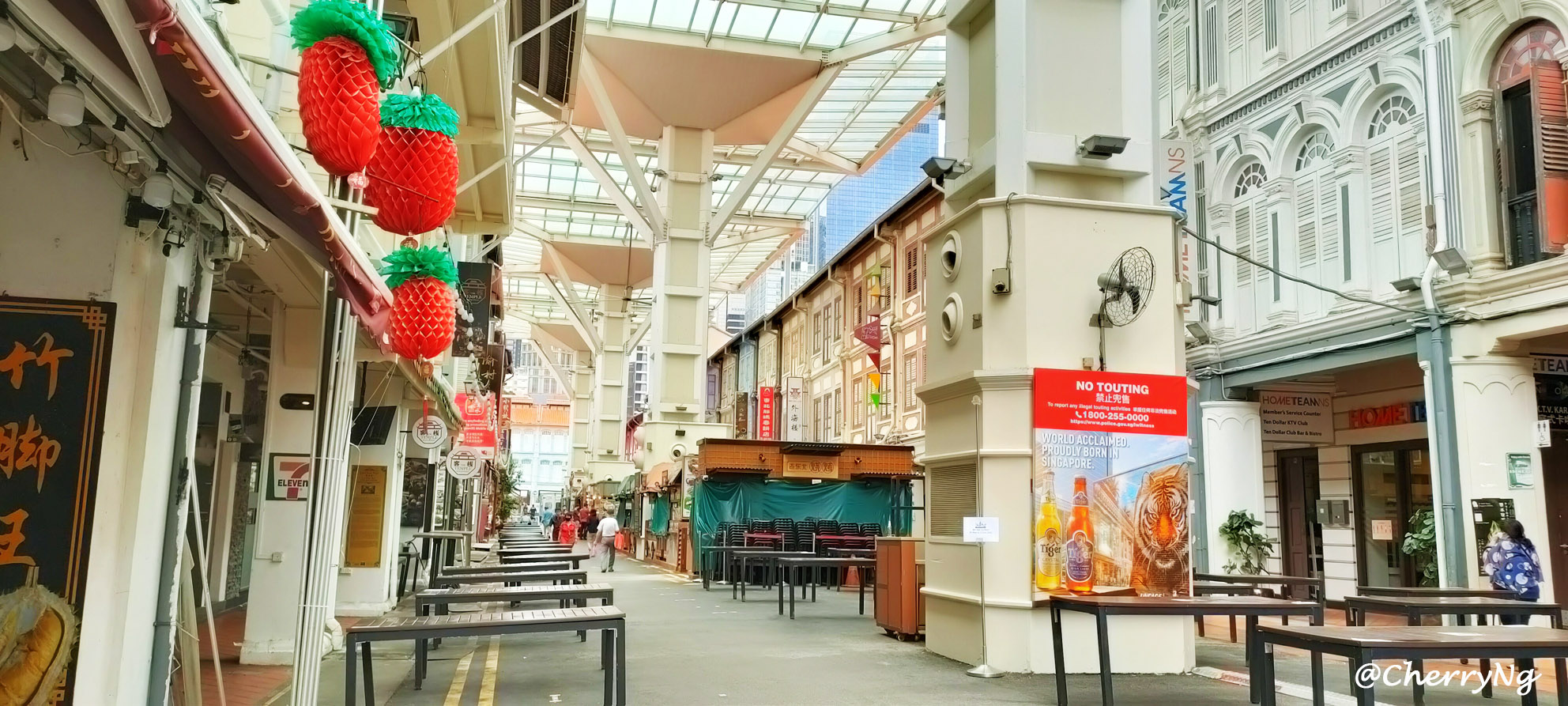 The modern roof shelter structures mixed with the existing colonial style of architecture buildings design is creating the identity of the place to the food street.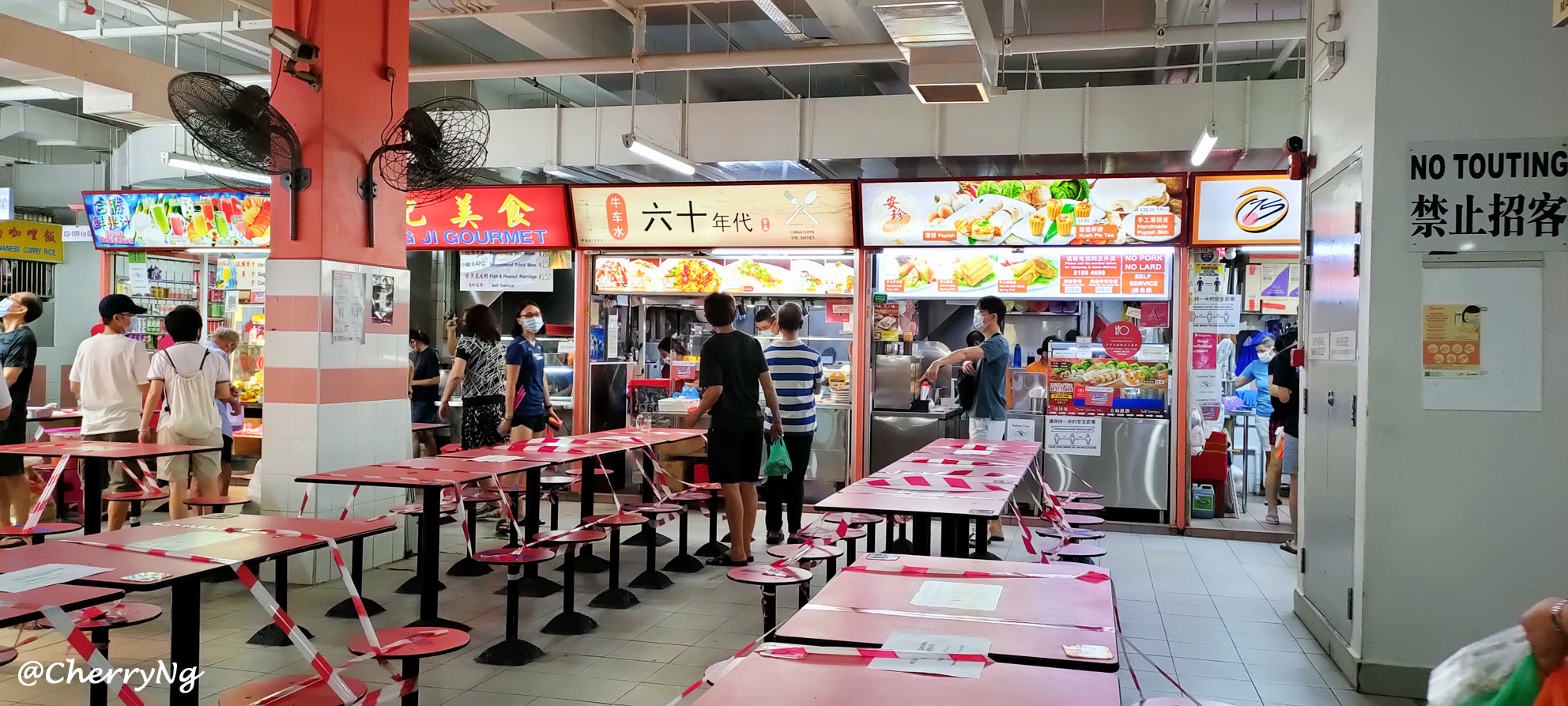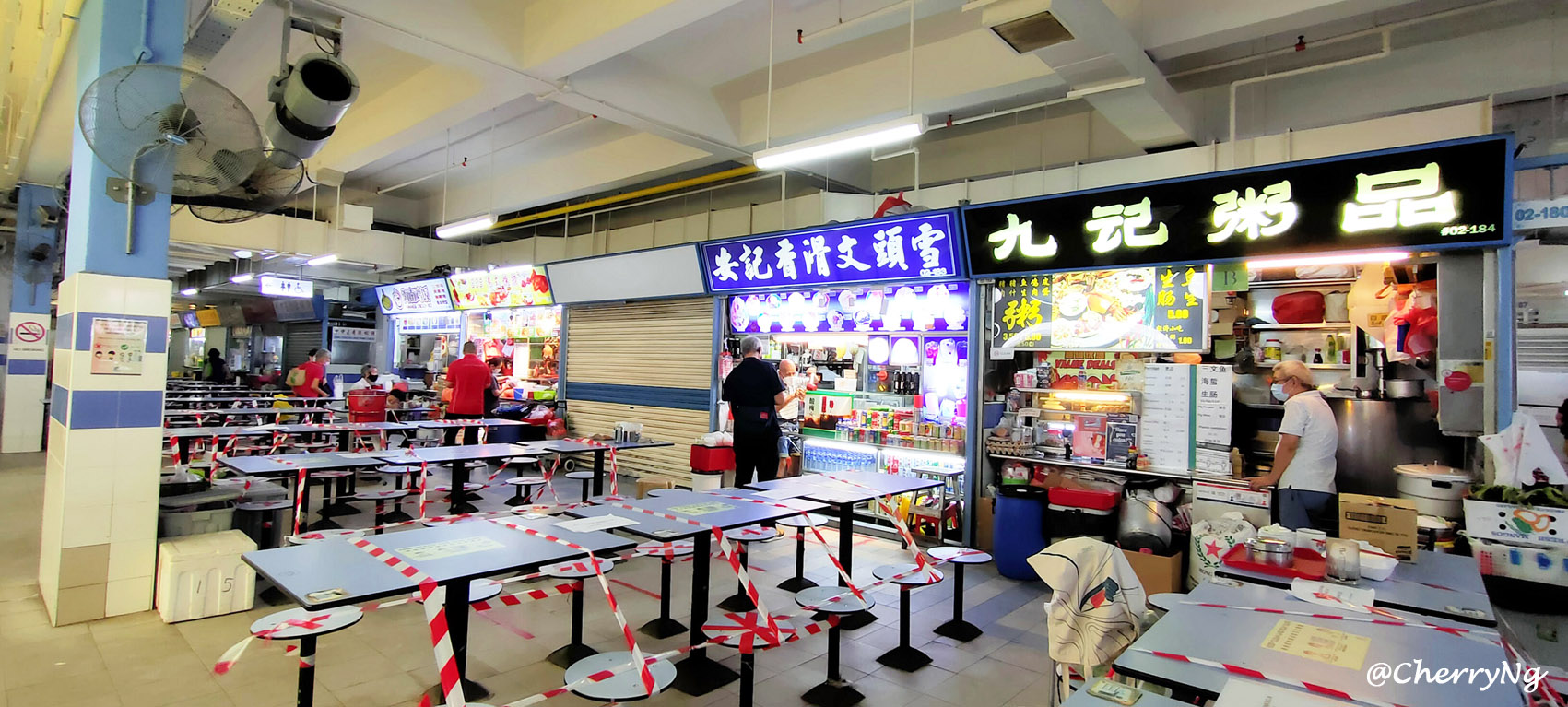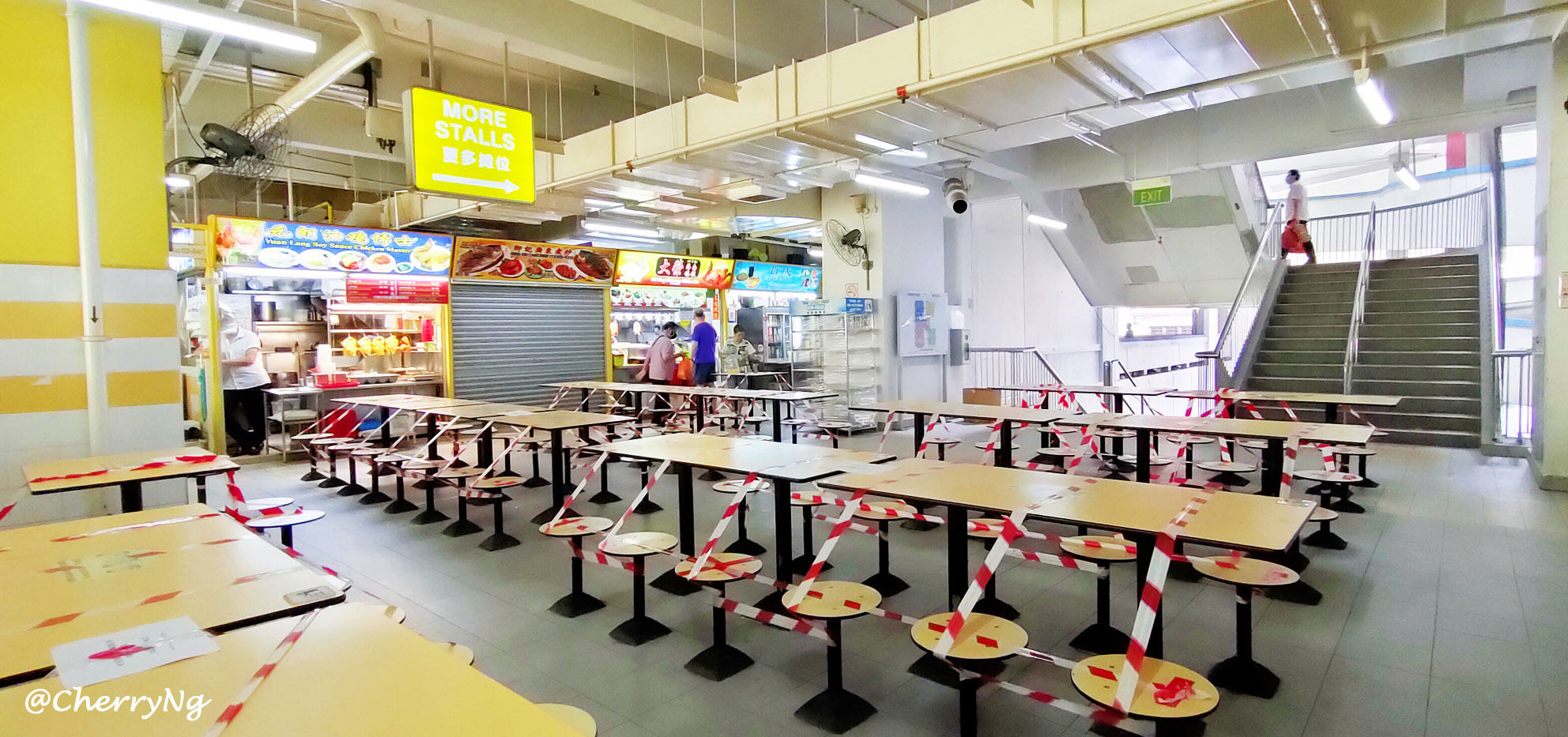 Because of the closing of many kiosks and food stalls along the streets, I went to another the biggest food court in China Town. I saw all the seating with tables are blocked by the ribbons tied it properly. The eaters are not be allowed to dine in. Only take away and food delivery services is allowed, there are definitely less crowded compared to previous time. I believe the business of hawker center are affected and they mostly applied for government grants to help them during the hard time.
Thanks for your reading.
Hope you stay safe and healthy. Have a nice week ahead! :)