Visiting Tokyo in Spring 2019 was a good traveling experience I've got. Upon landing at Haneda Airport, a friend of mine and I took an airport bus to our hotel, Keio Plaza Hotel in Shinjuku. After checking in and claimed our room, we went out and walked to look around the city. Before leaving the room, I took a picture showing Tokyo City from above. It looks amazing city with a great architectural view.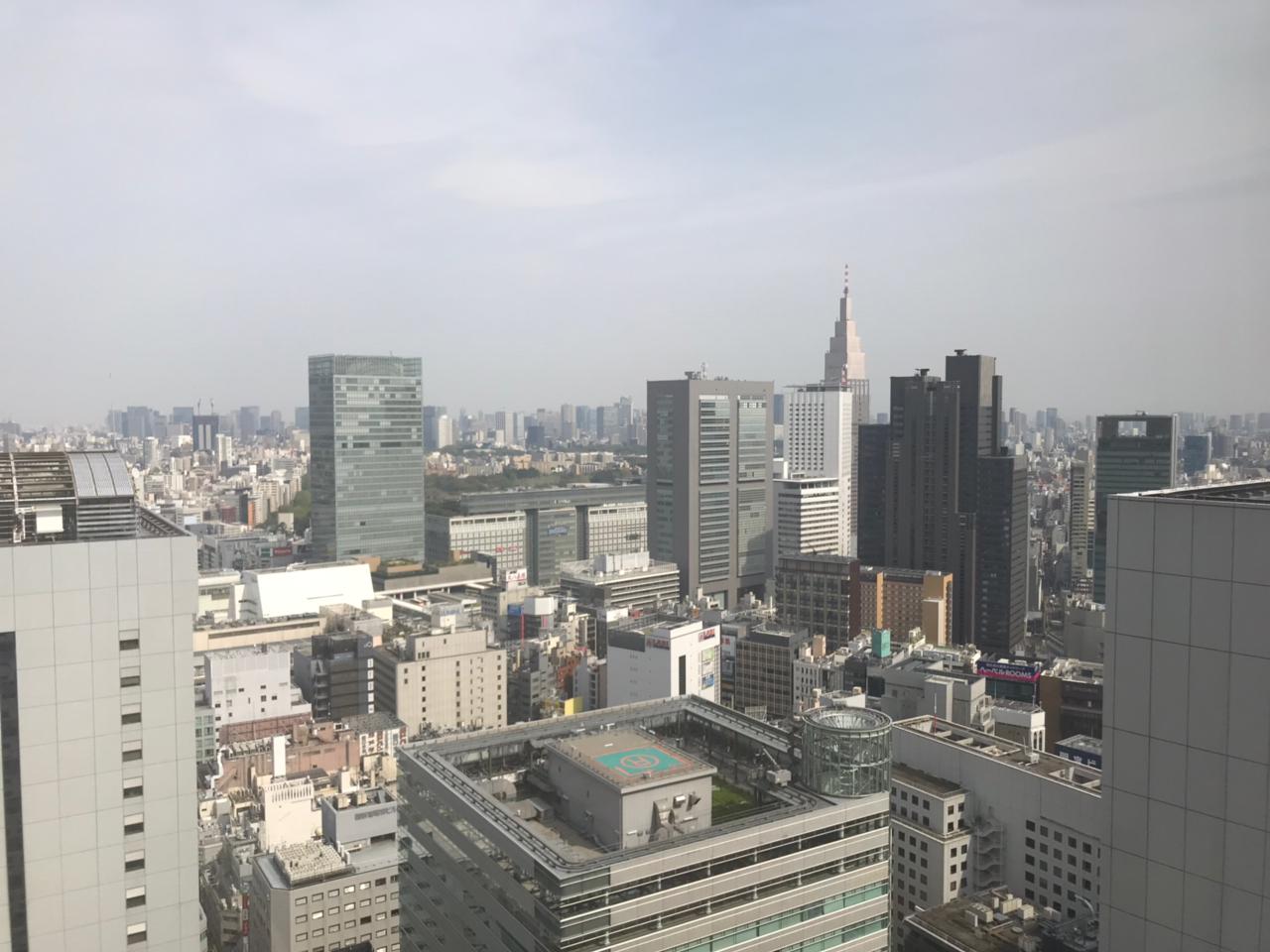 Then, we went down and took a walk. It's really a clean and beautiful city. Soon after getting out of hotel lobby, we found a great sidewalk. This sidewalk is well constructed, paved very well and precise. And there is yellow mark for blind. It's located in the middle of sidewalk. The form of blind walk is a bit elevated from the sidewalk's surface, it's constructed with a small yellow tiles that mark a safe walk for blind. I really appreciate the design of the city. And it has surrounding view with some cherry blossoms trees.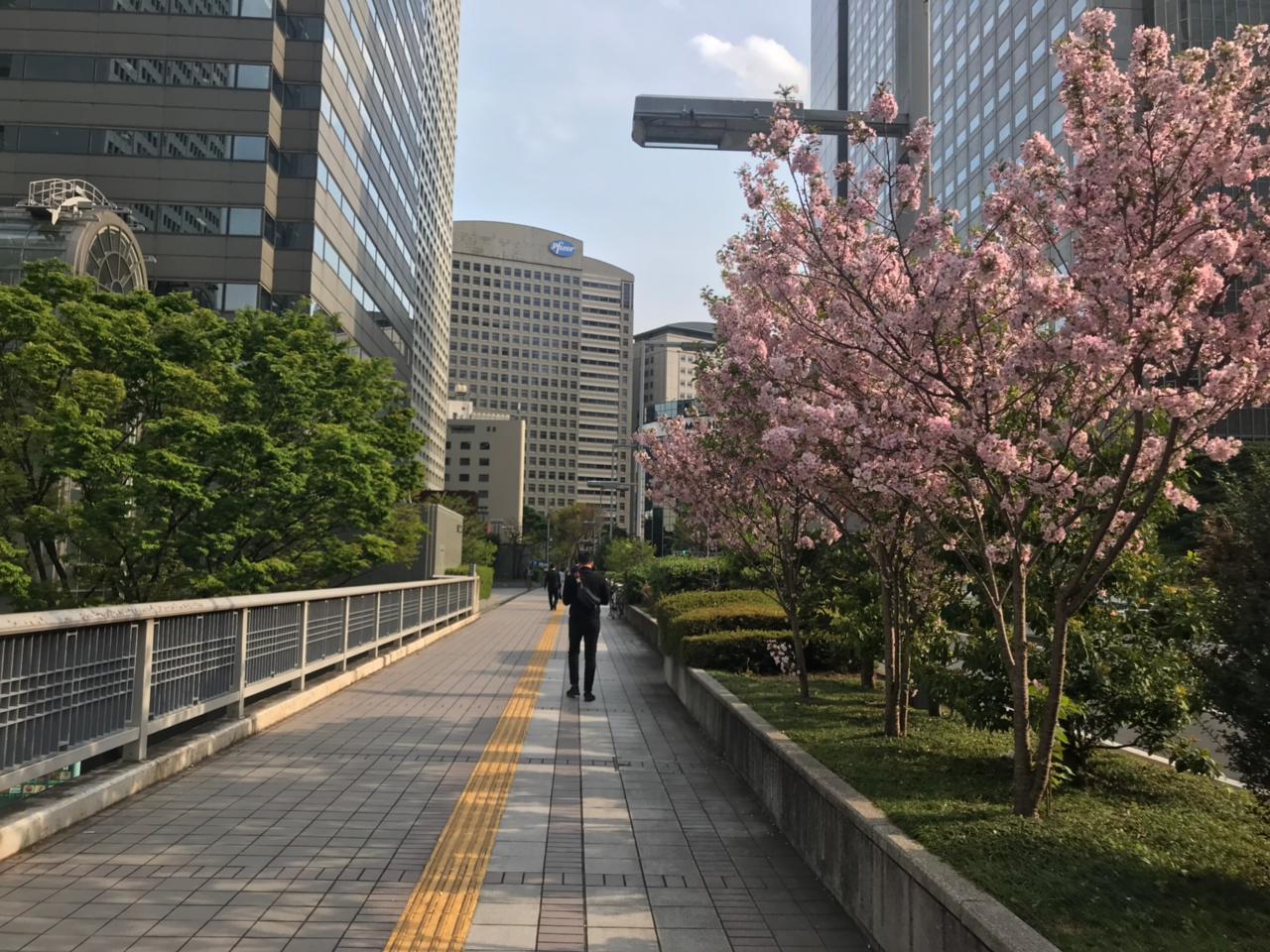 Actually, bikers may also take this sidewalk to bike around. It's really important benefit of a sidewalk for a transportation, where it may avoid accident since pedestrians and bikers won't do need to use main road.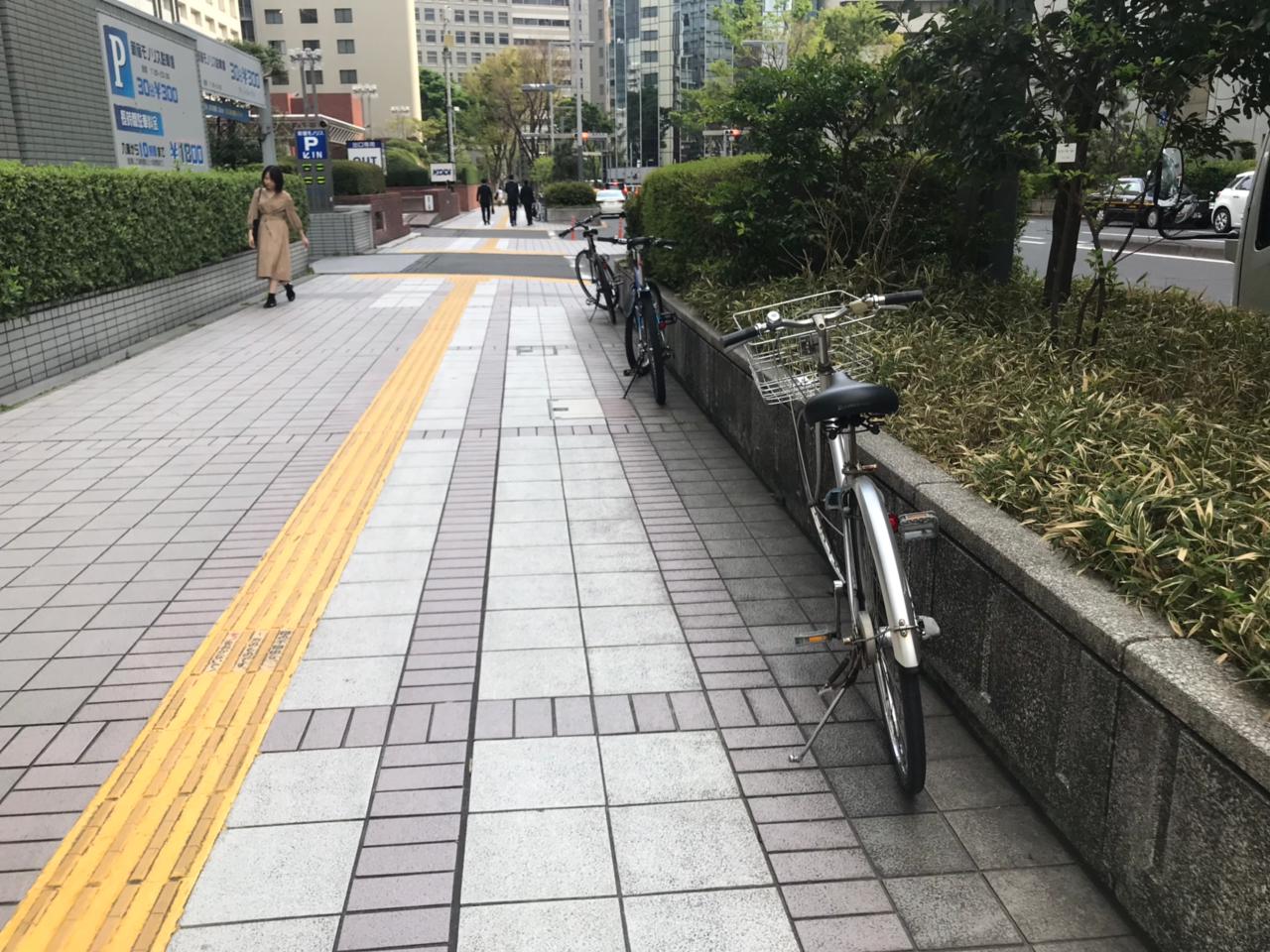 We keep walking on the sidewalk. Our destination is Meiji Jingu Shrine. It's only about 3 Km from Keio Plaza Hotel and about 30 minutes walk. During our walk, I found a brown building constructed by red bricks. The building look so great and different with other surrounding building. It seems the brown building is an apartment.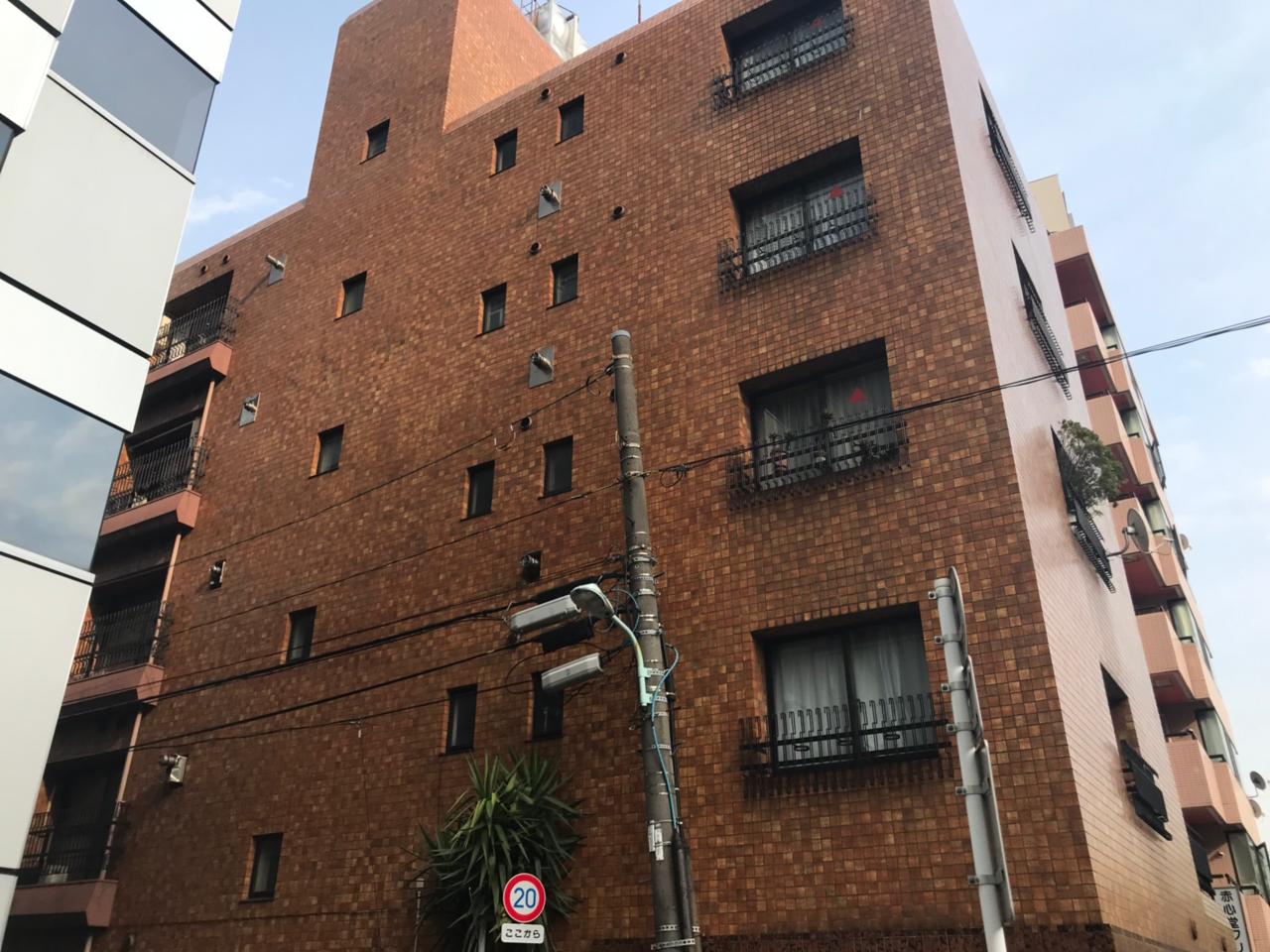 A few blocks later, I found another eye catching building. It's also a flat. According to wiki a flat or an apartment is a self-contained housing unit that occupies only part of a building, generally on a single story. Apartment has been found in ancient Rome. It was an insulae (singular insula), a apartment building where lower and middle class of Romans made their life and dwelled in it.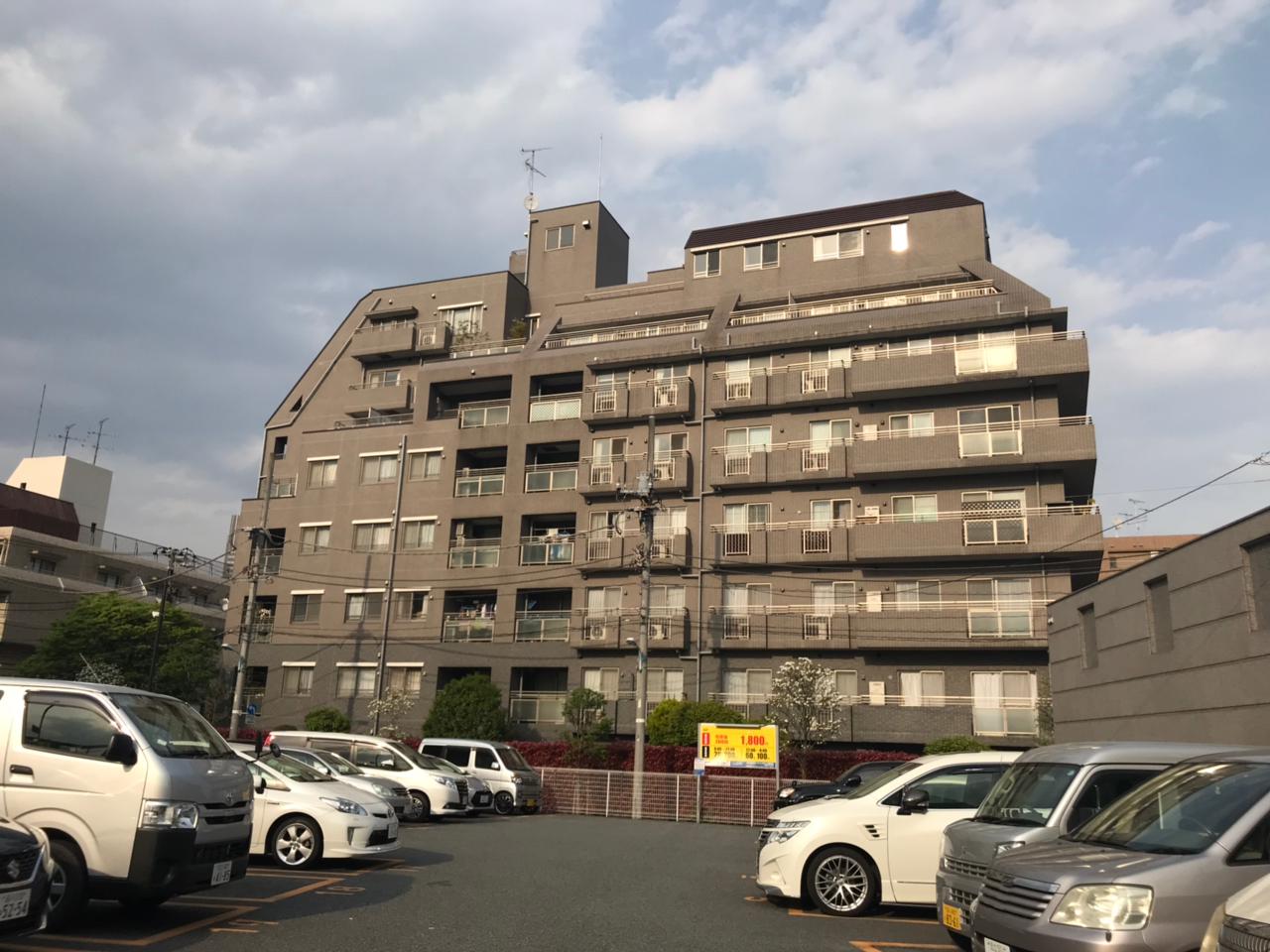 We kept walking while sightseeing. Finally, we arrived at a pedestrian crossing. The crossing is really fine. And the traffic is absolutely well arranged.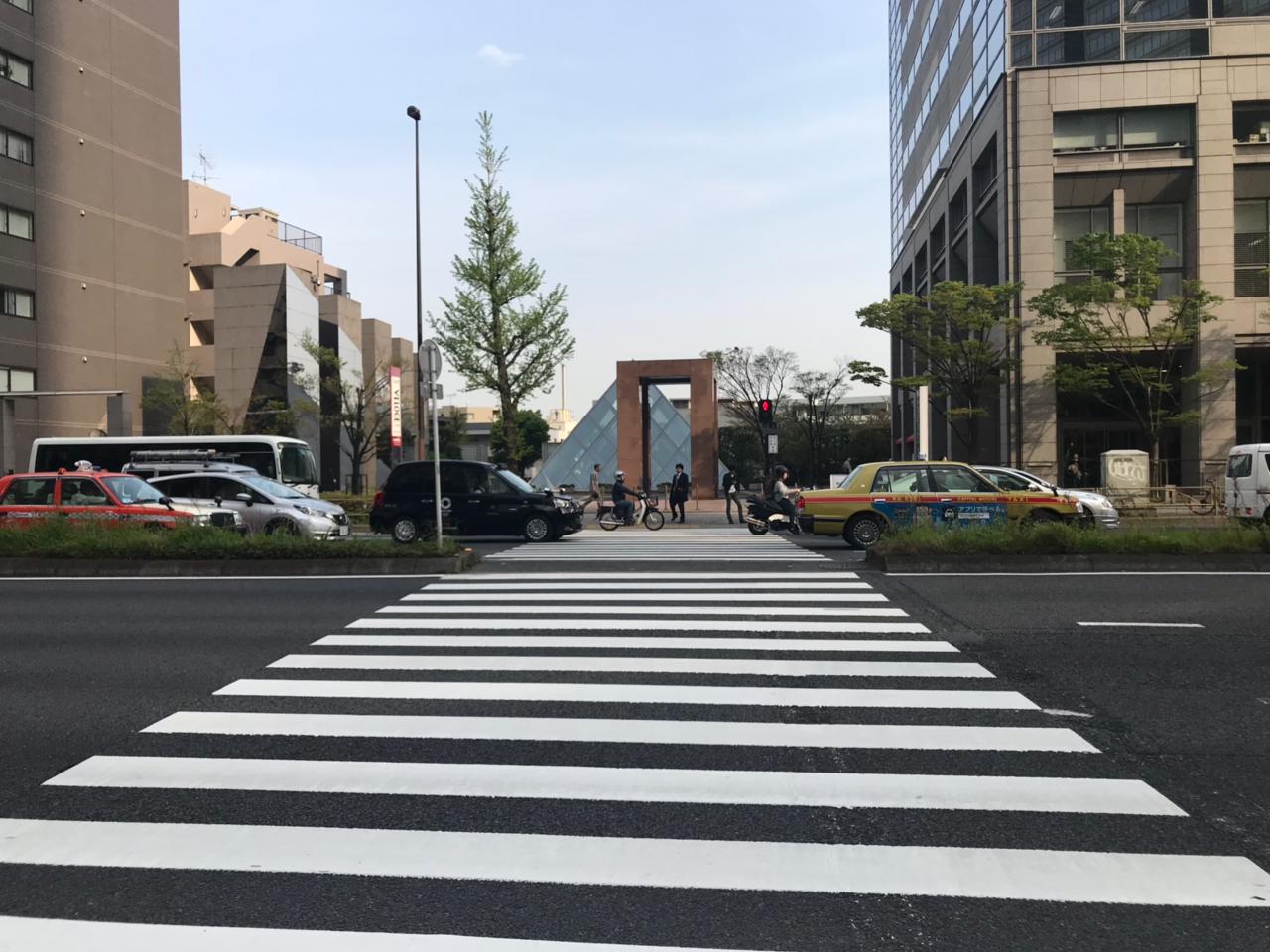 After crossing the lane, we just needed to keep walking to reach Meiji Shrine. We were really amazed with the city views and buildings.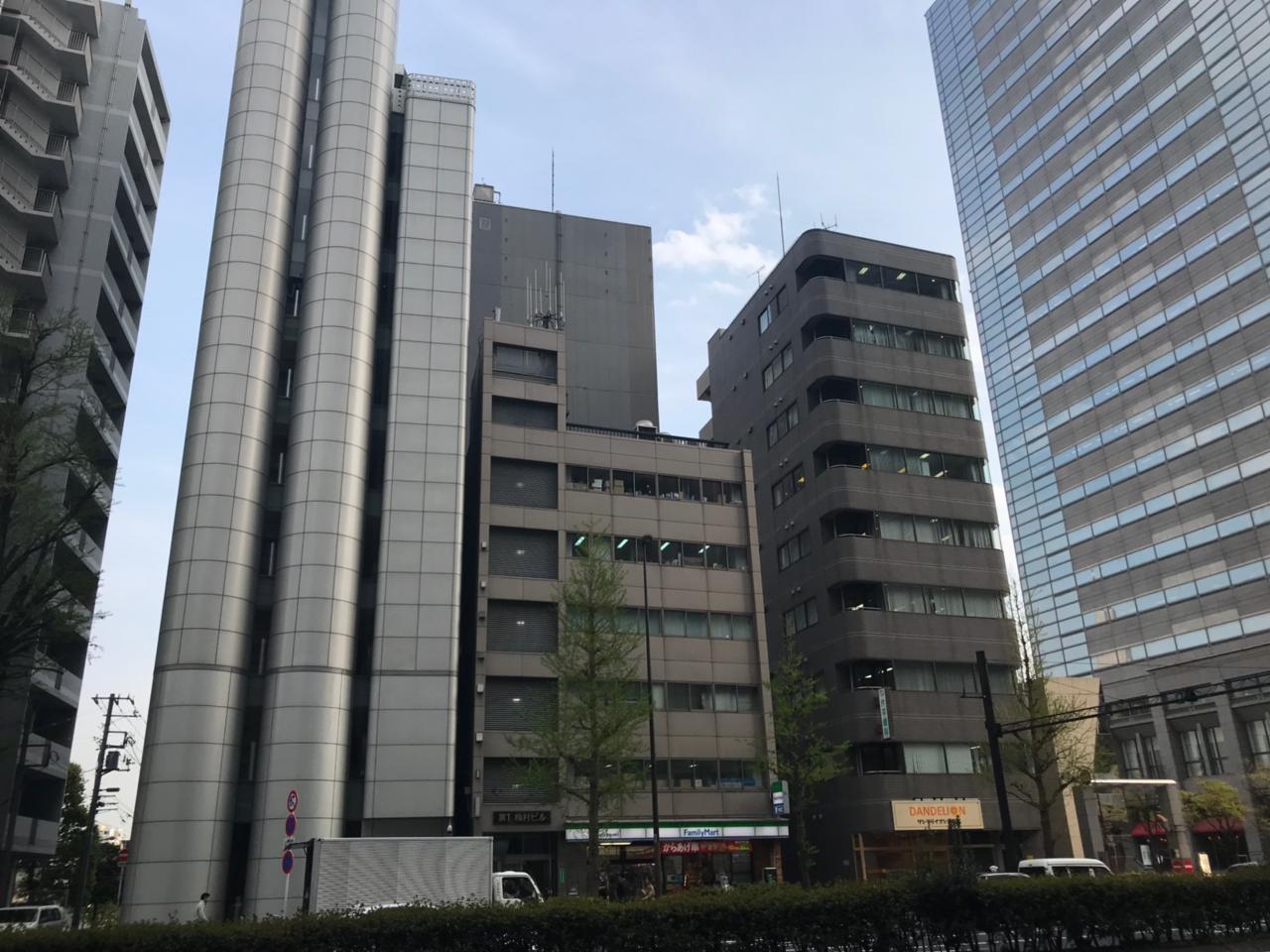 A few minutes later we arrived at another sidewalk. It's made by asphalt. The surrounding is very clean, neat, and quite. It was really peaceful place. And it was a really nice walk we had.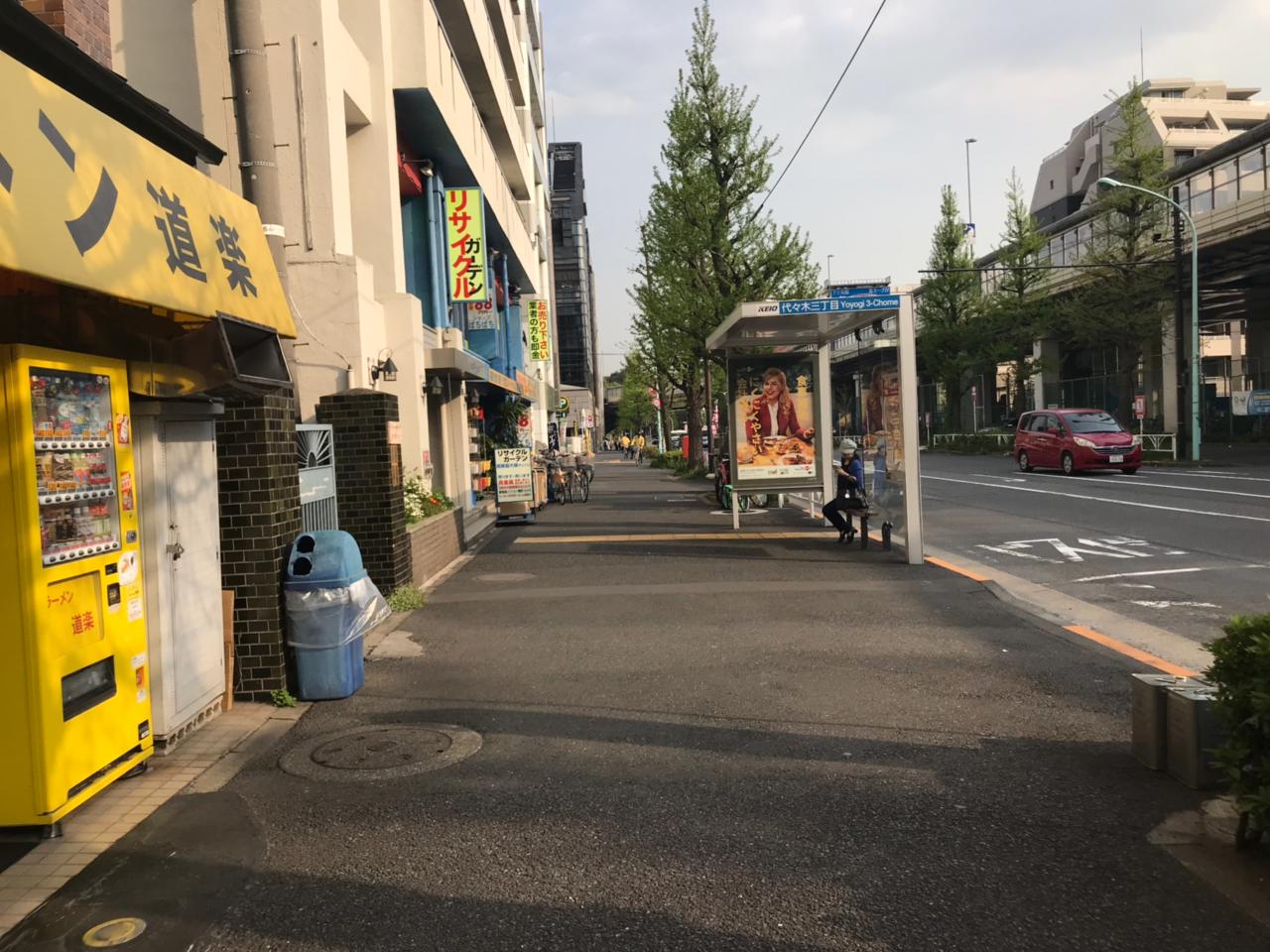 After about 30 minutes walk from Keio Plaza Hotel, finally we arrived at the gate of Meiji Shrine.
Meiji Shrine
The gate is called torii, which is a traditional Japanese design gate, it's a symbol mark of transition from the mundane to the sacred. It was a big moment for me to stand before torii, that finally we arrived at an iconic place of Tokyo.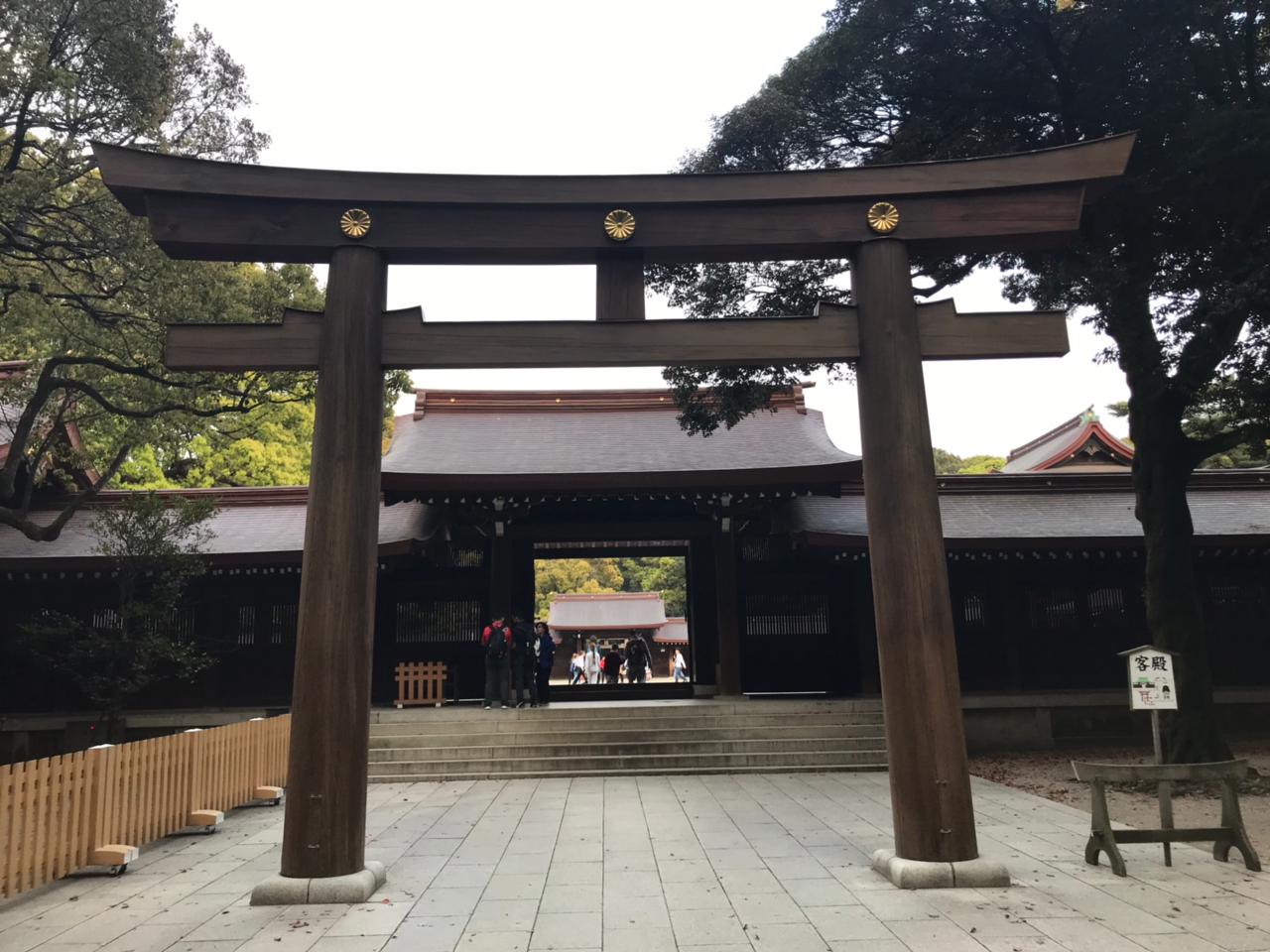 The Meiji Shrine was built for being dedicated to the deified spirits of Emperor Meiji and his wife, Empress Shôken. When I was there, I could feel that the shrine was so great, where the people of Japan pay huge attention for their leader, their emperor.
The shrine was started to build since 1915 under the leadership of Itō Chūta. The building was finished in 1926. So, it needed 11 years with hard work from many labor, and supported by government and some donation from many parties. It was a great moment for us to visit this special shrine. I could imagine how difficult to build this shrine. It was told that the main materials like timbers were from Kiso in Nagano and Alishan in Taiwan.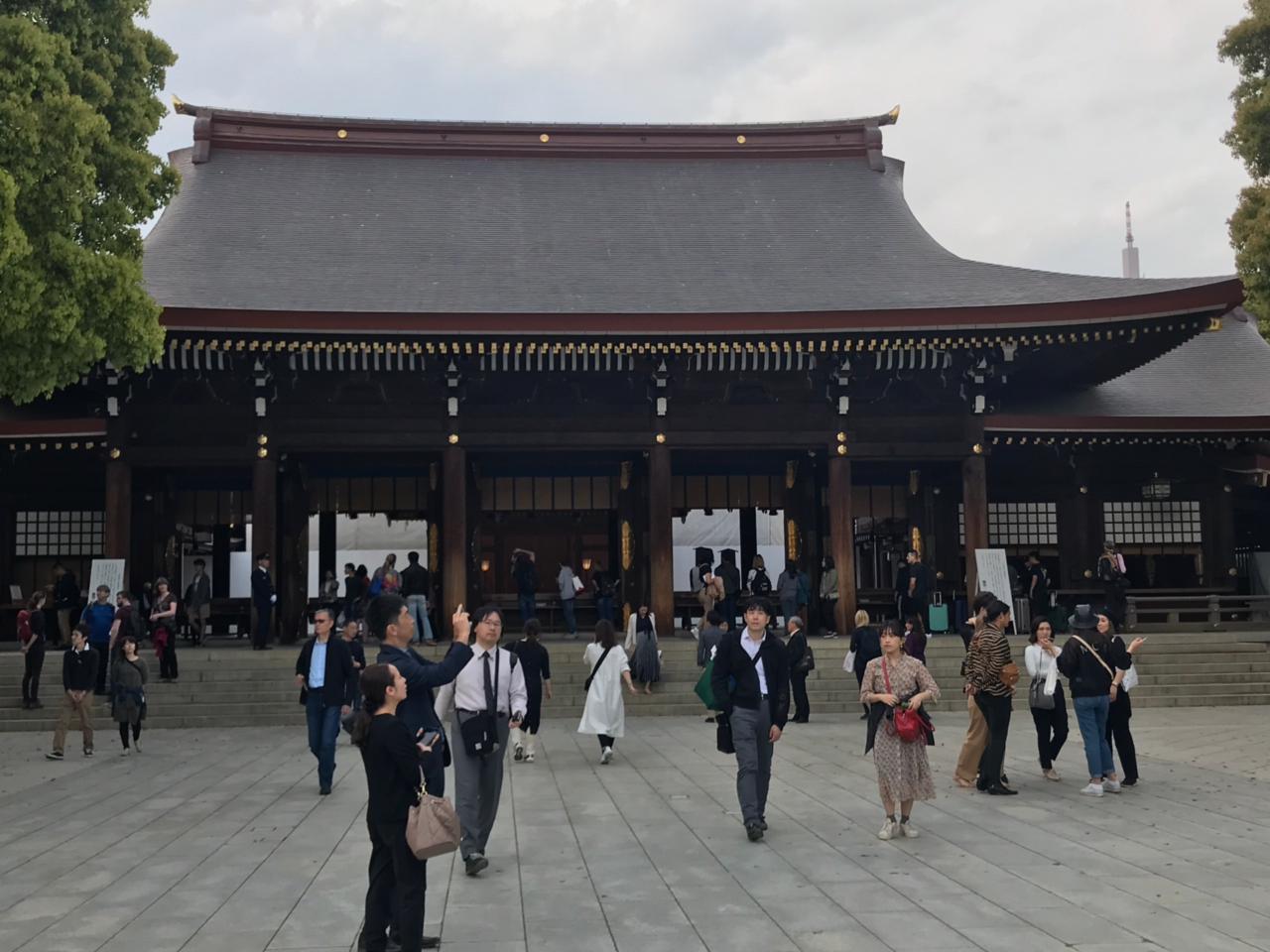 This shrine is typically traditional style building with really high cost, it's estimated ¥5,219,00 in 1920 (approximately US$26 million today). So, I was there to enjoy the greatest historical building. Many travelers visited the shrine. We were taking some pictures and videos. Unfortunately, we could only enjoy the exterior and surrounding spot, we could'nt go inside to take a look at its interior.
We were excited to have a pretty nice moment at the shrine. However, we had to leave it and walk to Harajuku.
Harajuku Kaiwai Walk
Harajuku is a district in Shibuya. This area is so famous not only in Japan, but also in the world. As travelers, we have already searched about Harajuku. And we have already planned to visit Harajuku Walk spot, to enjoy the moment and architectural experience in "The Champs-Elysees" of Japan.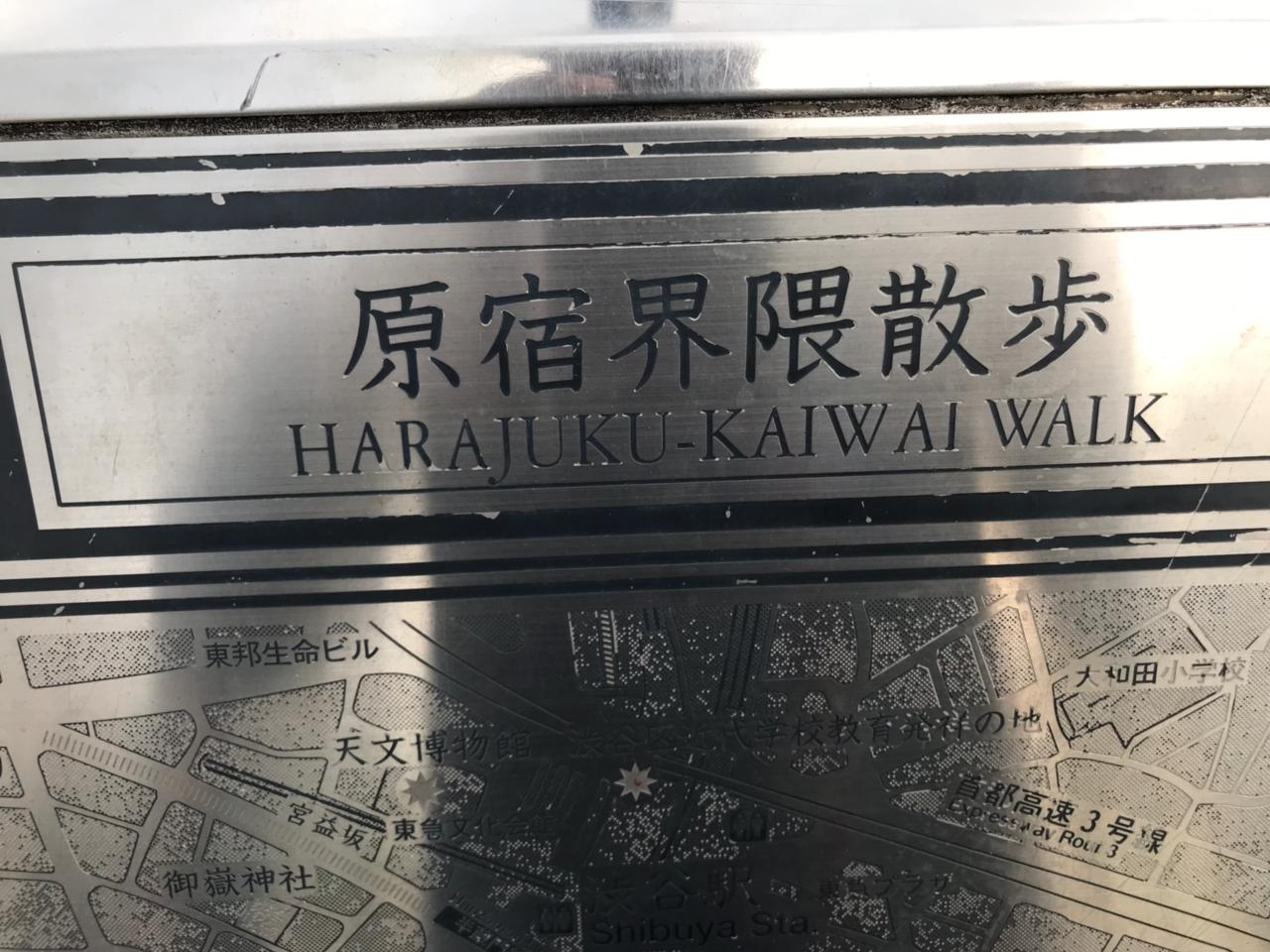 I believe this area was designed like Champs-Elysees street in Paris. I have visited Paris in 2017, and I found the area of Shinjuku Walk is really much resemble Champs-Elysees area in Paris. We could found many fashion stores, cafes and restaurants here.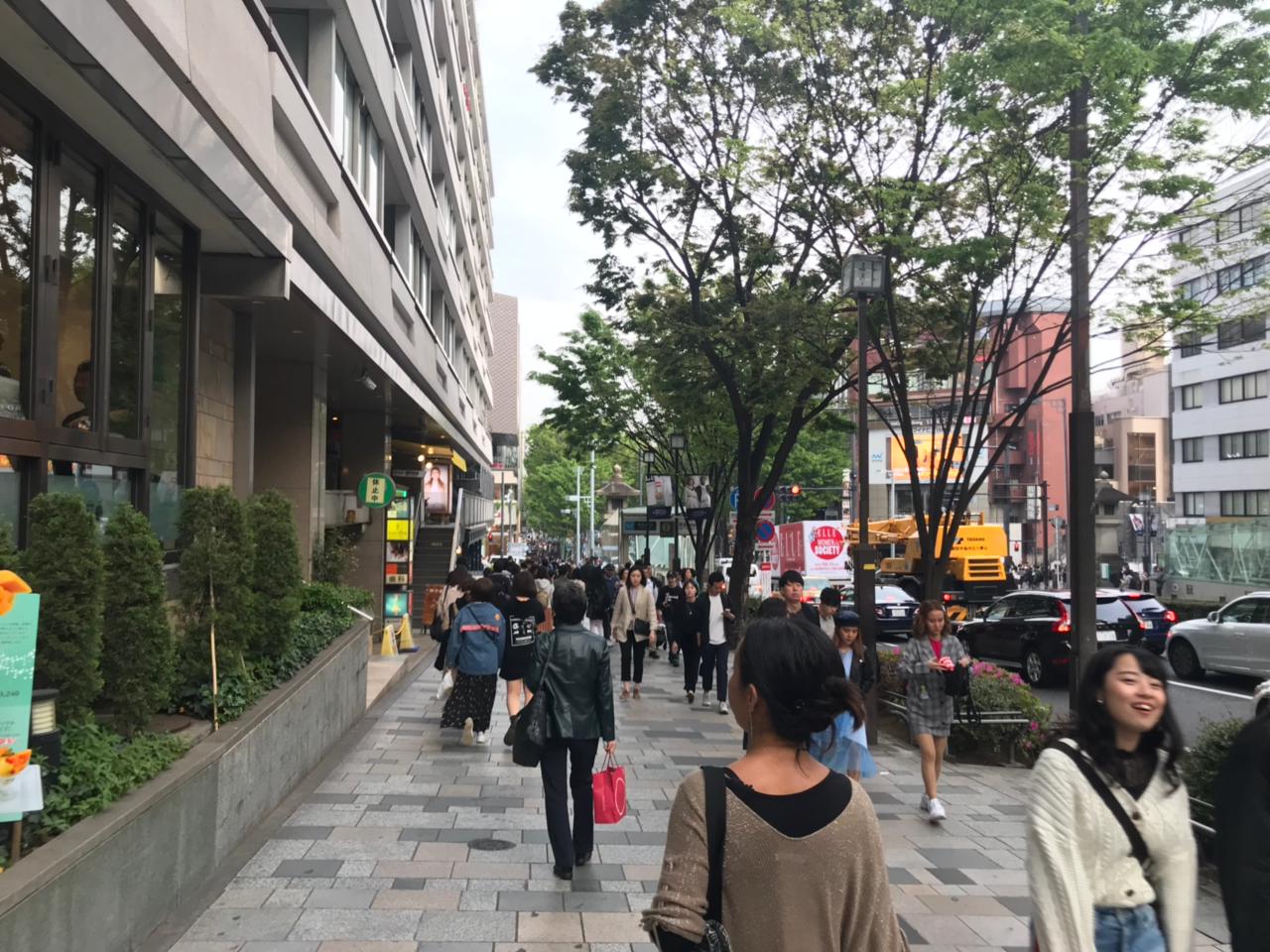 And you know, I was absolutely surprised when I found a sign that show the Harajuku Walk is a true copy of Champs-Elysees in Paris.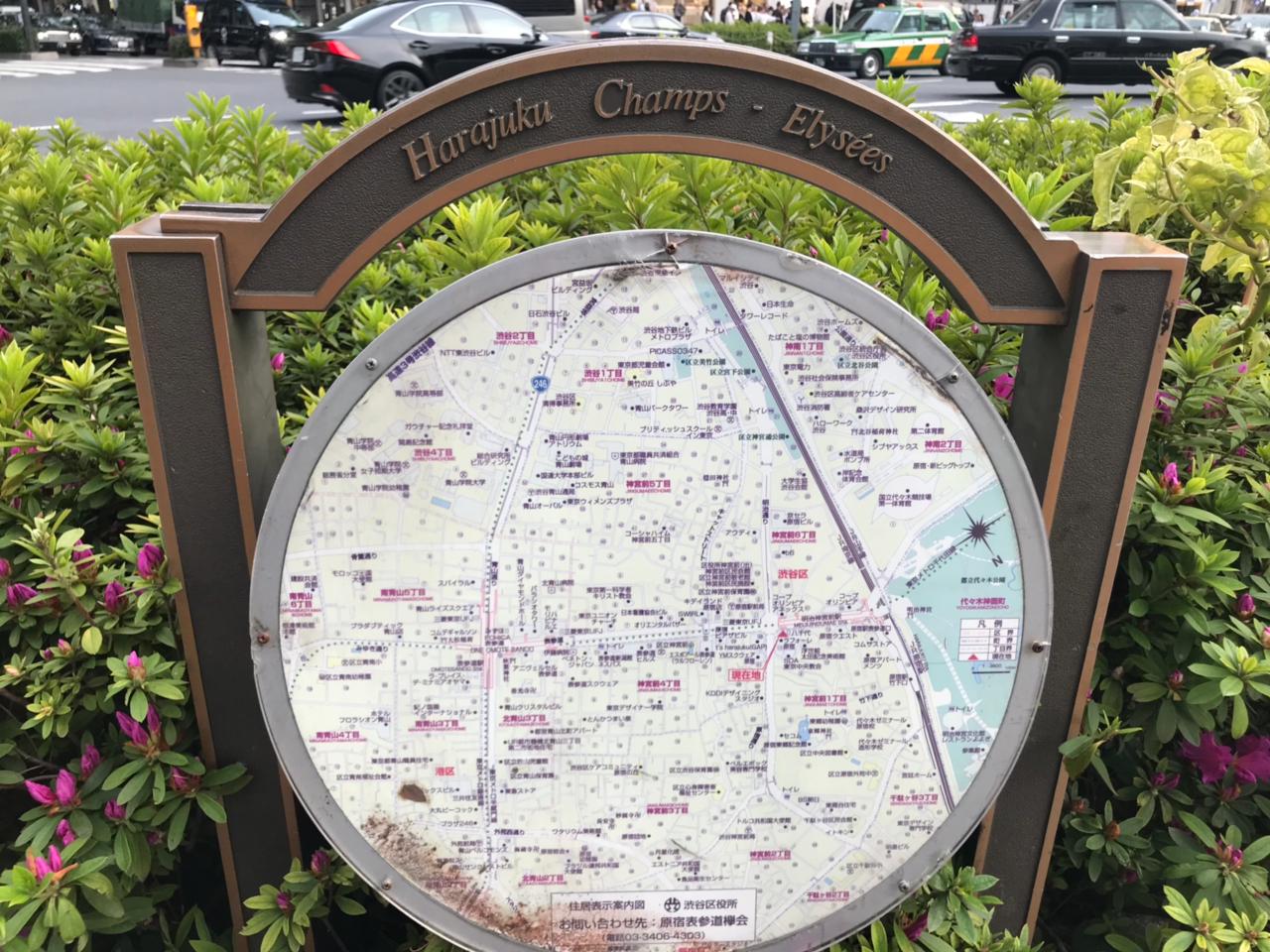 So, I was sitting close to the sign, and asked my friend to take a picture for me.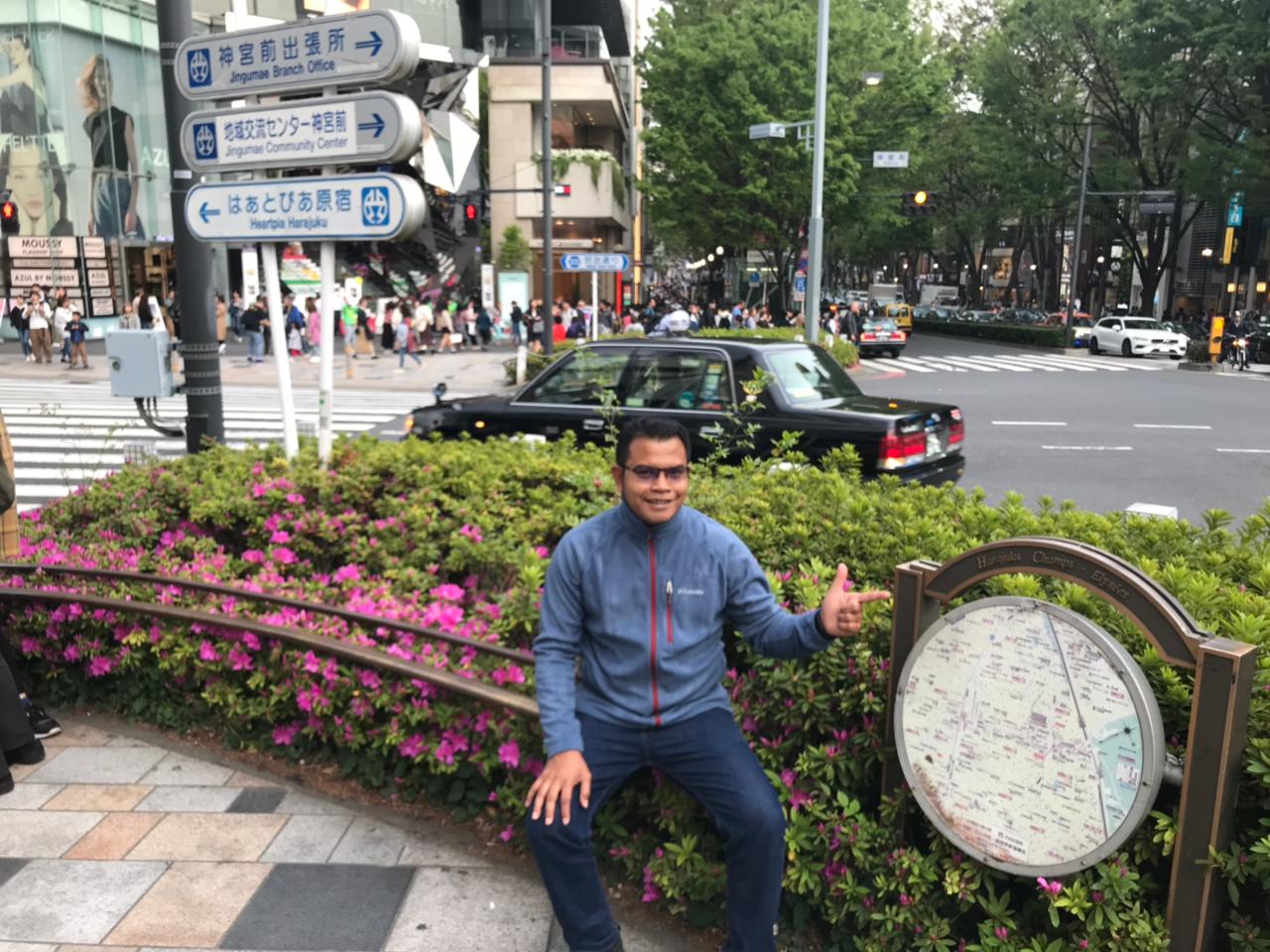 After Harajuku Kaiwai Walk, we continued exploring other area in Shinjuku. We were leaving Harajuku Street and headed for Shibuya Crossing.
References:
Wikipedia ~ Sidewalk
Wikipedia ~Meiji Shrine
Wikipedia ~ Apartment