Hello, and greetings🙏 to the shadow hunters community and reflection hunters.
Thank you🙏 for the last time [email protected]😊 Our summer is very busy for work and visitors. But when I walk to work or walk to the shop if I have my phone and I find something interesting then I took the photos. Likewise last week I was walking to the shop. We have many tourists here during the summer. And everywhere people parks their cars. It was a cloudy day and many cars have various reflections of clouds. here I choose this red Mazda with clouds reflections. here are some for this contest.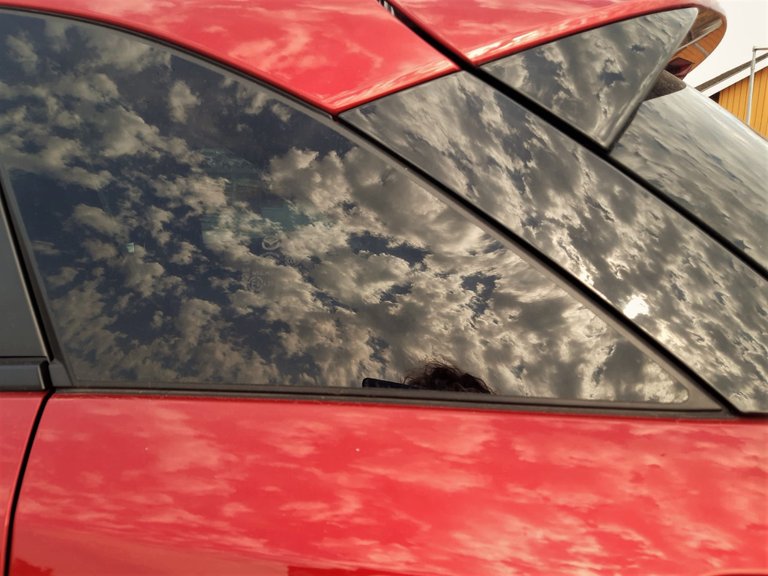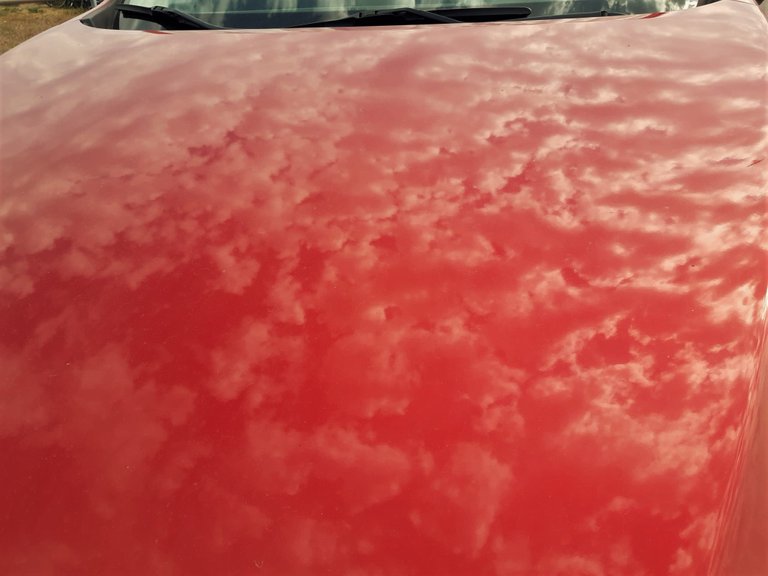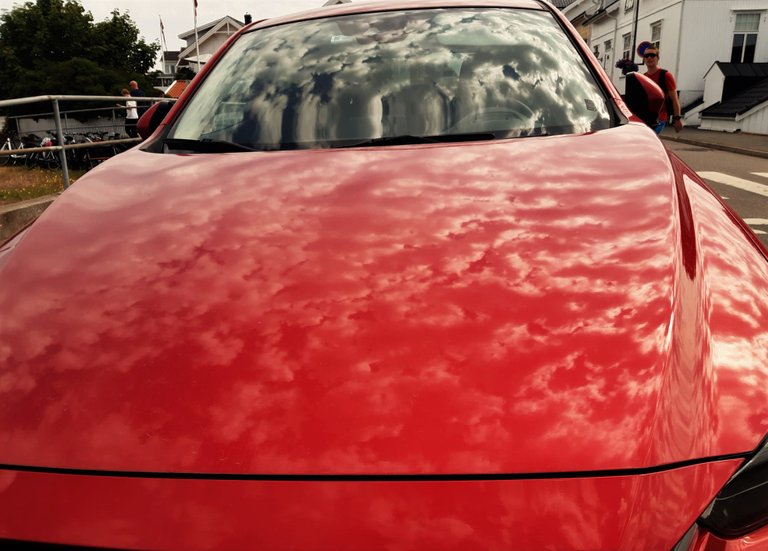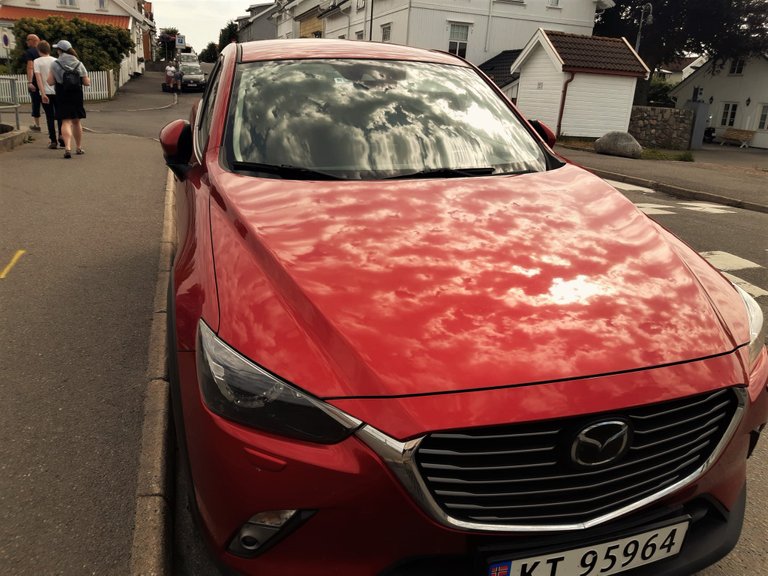 Thank you very much.😊🌞happy summer.