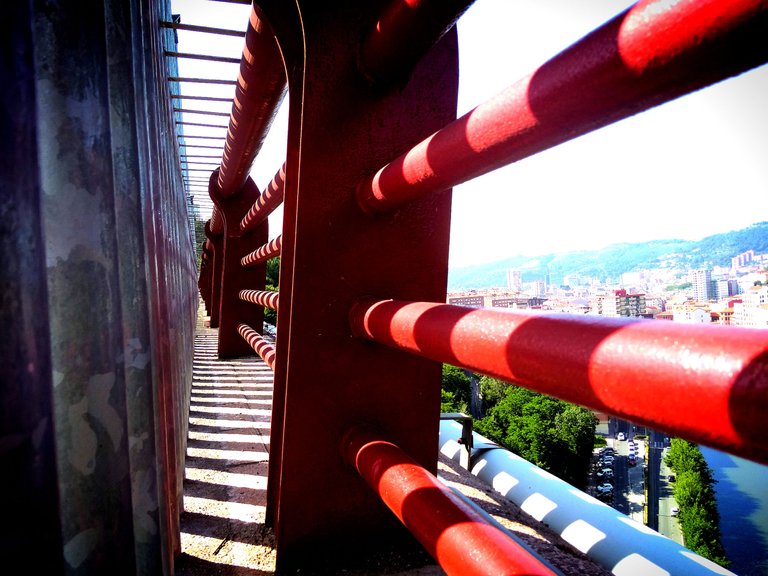 Hola amigos hivers y cazadores de sombras! Hoy vuelvo a participar en este creativo concurso llevado a cabo por @melinda010100, y esta vez les estaré compartiendo algunas sombras capturadas en las alturas de un puente por el que suelo pasar de camino a mi trabajo. Este es El Puente de Miraflores o Larreagaburu Zubia que es su nombre en euskera y como prefieren llamarle los bilbainos.
Hello hivers and shadowhunters friends! Today I participate again in this creative contest carried out by @ melinda010100, and this time I will be sharing some shadows captured in the heights of a bridge that I usually pass on the way to my work. This is the Miraflores Bridge or Larreagaburu Zubia, which is its name in Basque and as the people of Bilbao prefer to call it.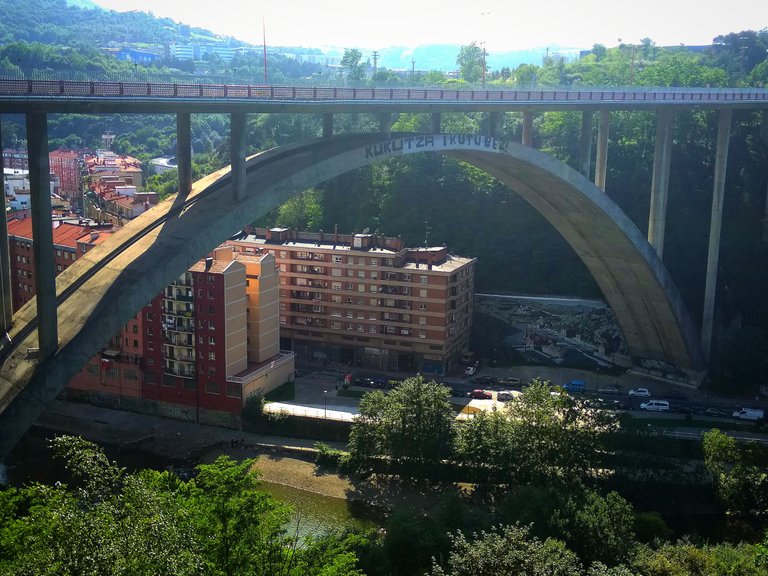 Así es como veo el puente cuando ya lo he cruzado y llegado al otro lado de la ciudad y se los muestro primero para lo conozcan y que vean que llega a a unos 45 metros de altura desde La Ría de Bilbao. Y a continuación les mostraré las sombras que capturé estando en el camino peatonal del puente, mientras lo cruzaba, y cómo son las vistas desde allí.
This is how I see the bridge when I have crossed it and reached the other side of the city and I wanted to show you this view first so you can get to know it and see that it reaches about 45 meters high from "La Ría de Bilbao"(The Big River of Bilbao). And next I will show you the shadows that I captured while on the footpath of the bridge, while crossing it, and what the views are like from there.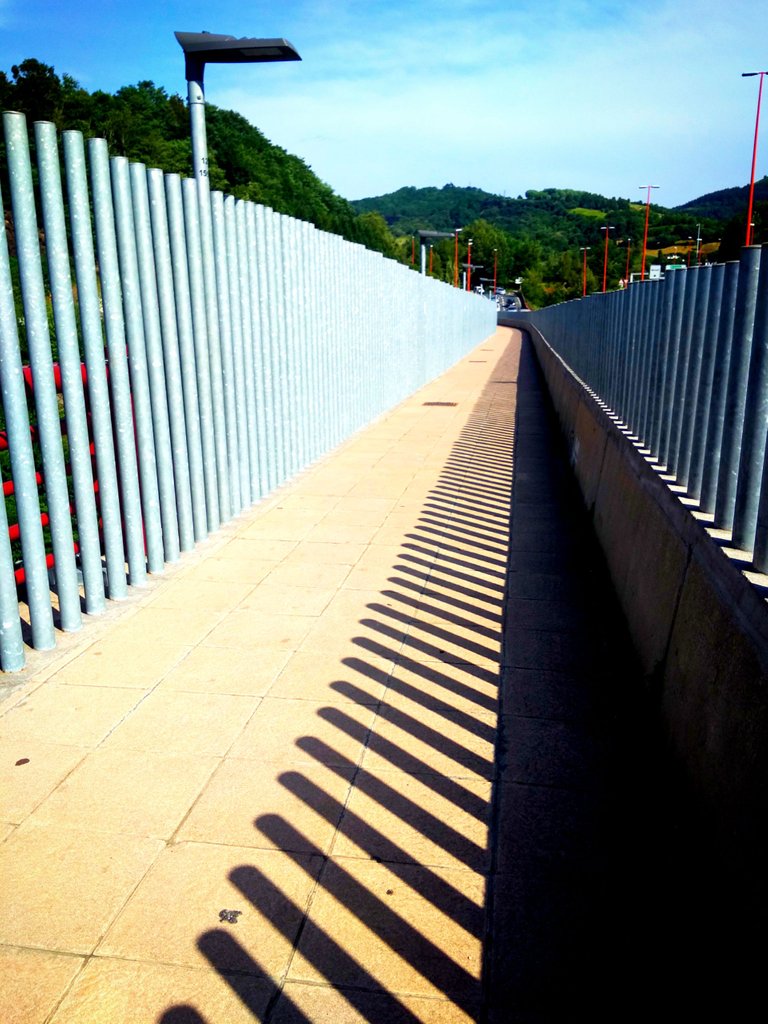 Estas barras de metal que mantienen separado y a salvo el camino peatonal de la autopista por un lado, y de una caída abismal hacia la ría por el otro, proyectan sus sombras por todo el sendero.
These metal bars that keep the pedestrian path separate and safe from the highway on one side, and from an abysmal drop towards the estuary on the other, cast their shadows all over the pathway.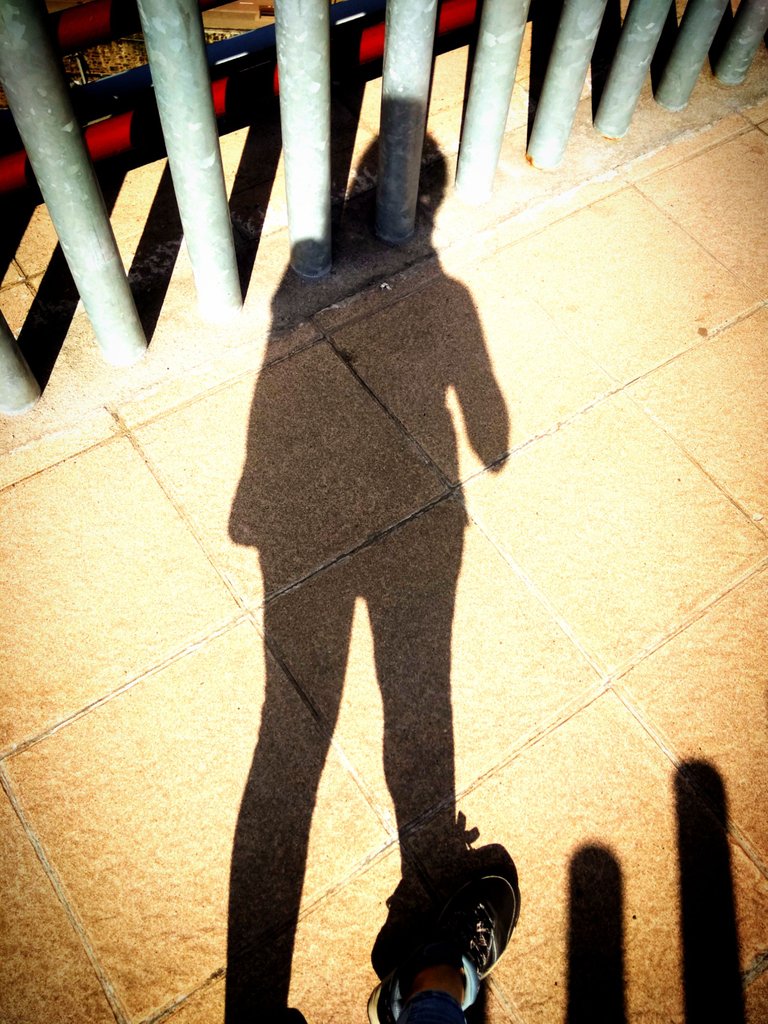 También hay un espacio entre las barras plateadas y las rojas, y parece otro camino con más sombras que también quise capturar. Este fue un movimiento bastante arriesgado por mi parte tomando en cuenta que tenía que sacar un poco mi mano sosteniendo mi móvil entre las barras y en mi familia siempre me han llamado "manos de mantequilla", pero lo sostuve bien fuerte y pude tomar unas lindas fotos de la vista de la Ría de Bilbao desde este punto de la ciudad. Y finalmente también pude tomar la foto que escogí como mi entrada al concurso 🖤😁
There is also a gap between the silver bars and the red bars, and it looks like another path with more shadows that I also wanted to capture. This was quite a risky move on my part, taking into account that I had to take my hand out a little while holding my phone between the bars and in my family they have always called me "butter hands", but I held it very tight and I was able to take some nice photos of the view of the Ría de Bilbao from this point of the city. And finally I was also able to take the photo that I chose as my entry to the contest 🖤😁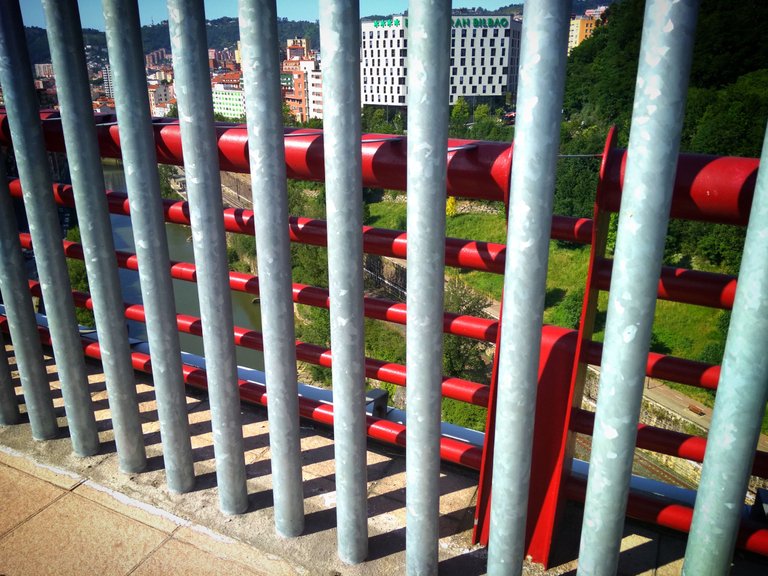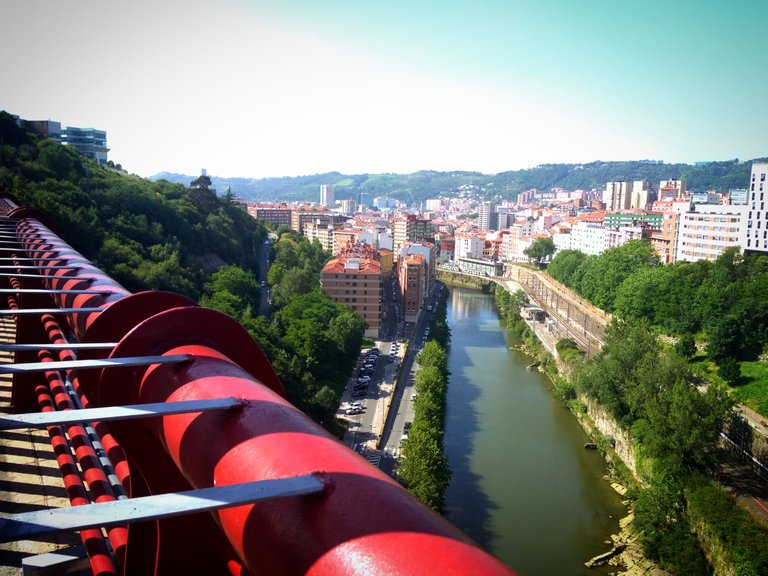 Habían sombras en el agua de la ría también!
There were shadows on the river too!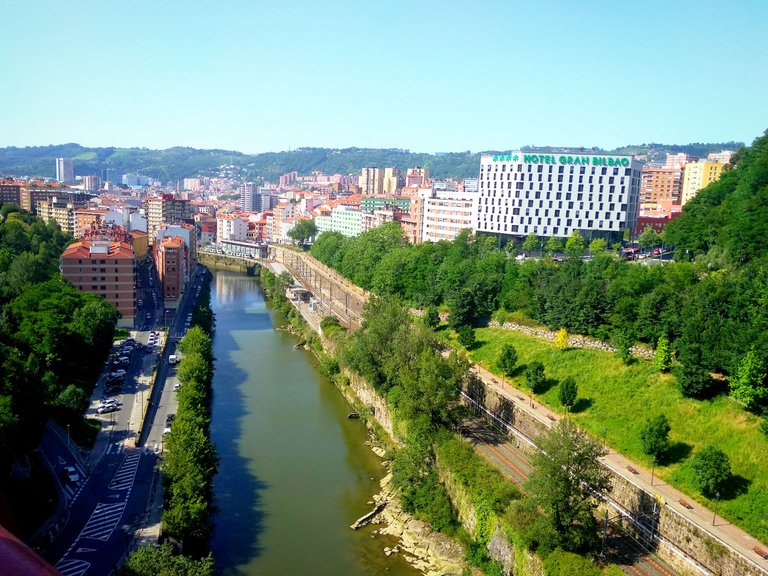 Otra vez la foto que escogí como mi entrada al concurso 👇📷
Once more, the photo I choose as my entry👇📷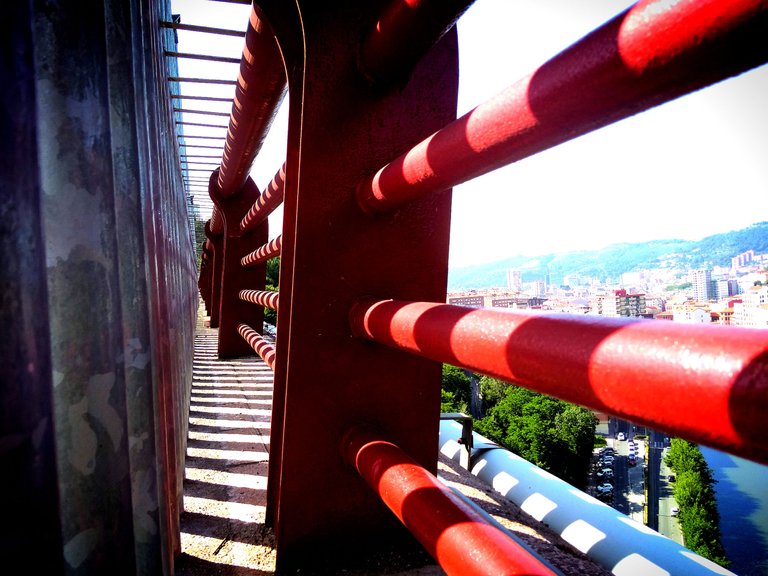 Muchas gracias por pasarse por mi blog y darme su apoyo ✨ espero que estén teniendo una maravillosa semana 🤗 Abrazos!
Thank you very much for stopping by my blog and giving me your support ✨ I hope you are having a wonderful week 🤗 Hugs!