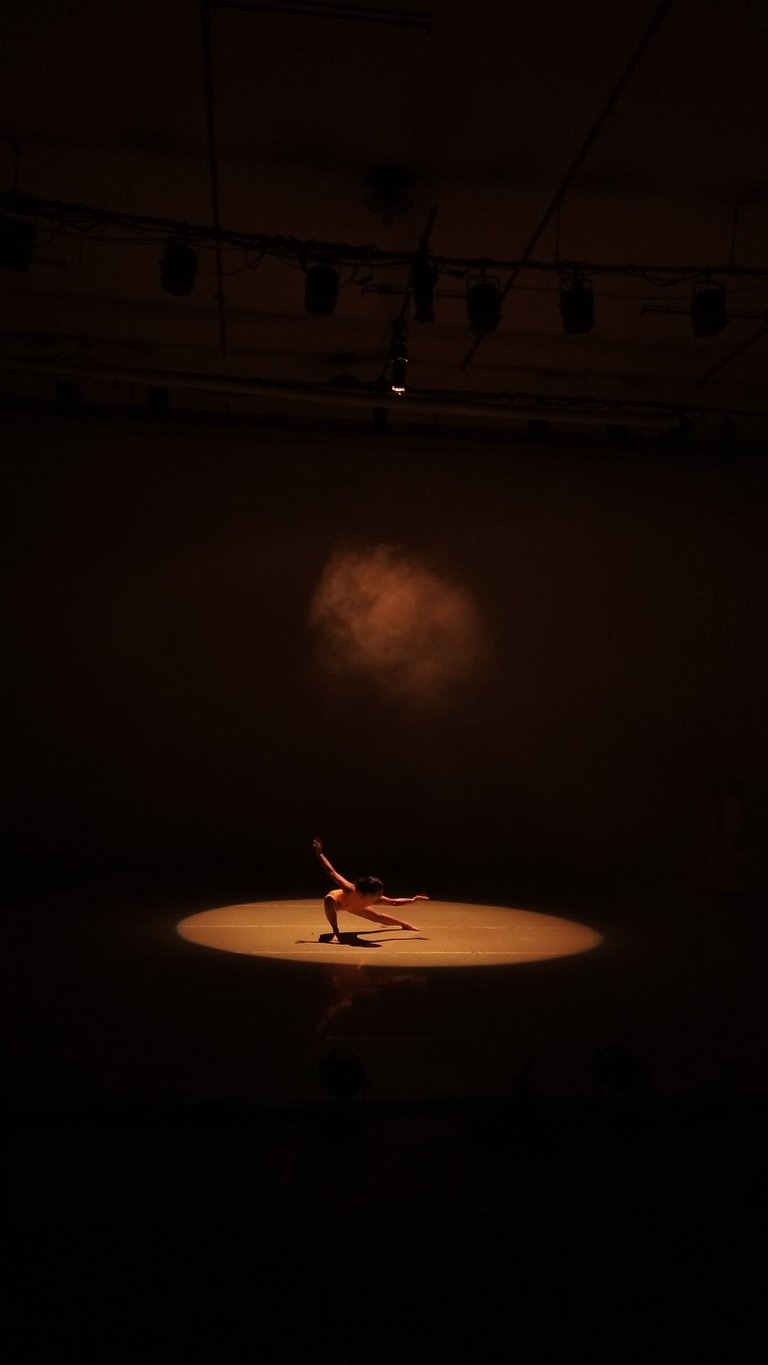 Cómo rayos que se funden en mi ser, se sienten los fuegos que me incendian, hasta recargar mis energías y canalizarlas, logrando un equilibrio de misterioso surgir, invadiendo cada motivo de mis movimientos corporales, despejando las dudas de mis preguntas por responder.
Aguaceros de ideas galácticas, me avisan que siempre llegarán en los momentos oportunos, empapándome de conversaciones conmigo misma, que desprenden sentires auténticos, emergiendo de las Garzas que vuelan en mi alma, llevando mis sueños y anhelos, liberando cada reflexión y comprensión de mis luces y sombras.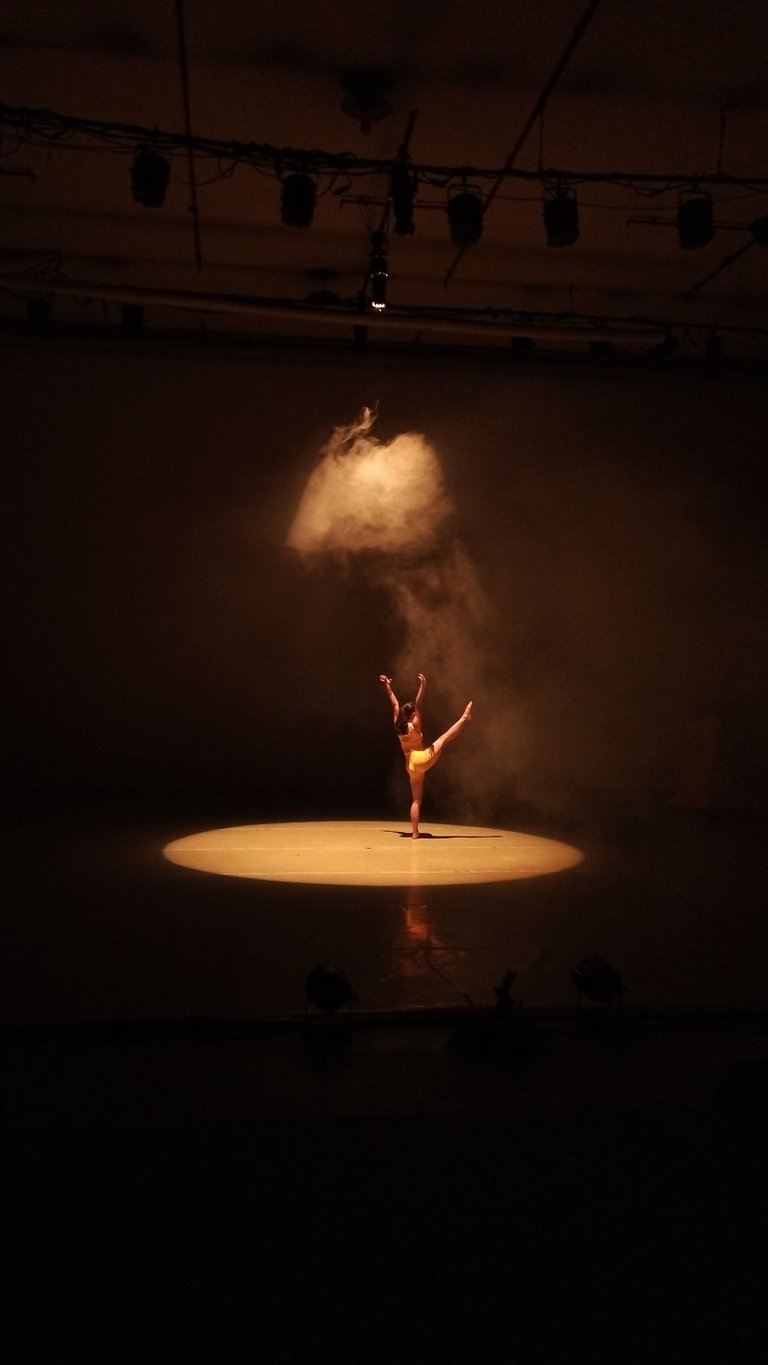 Bailo sin límites impensables, divirtiéndome en cada exploración, desde todas las circunstancias insólitas que me habitan, indagando sobre lo que me funciona en mis espirales constantes, de mostrando a mis facetas lo maravilloso de mis evoluciones, que crecen tan estrambóticas como mi esencia.
---
"Fotografía: María Elena. Teatro Teresa Carreño."
Montaje: SINERGIA / DIRECCIÓN: Ildemar Saavedra
Intérprete: Constanza Alva
---
English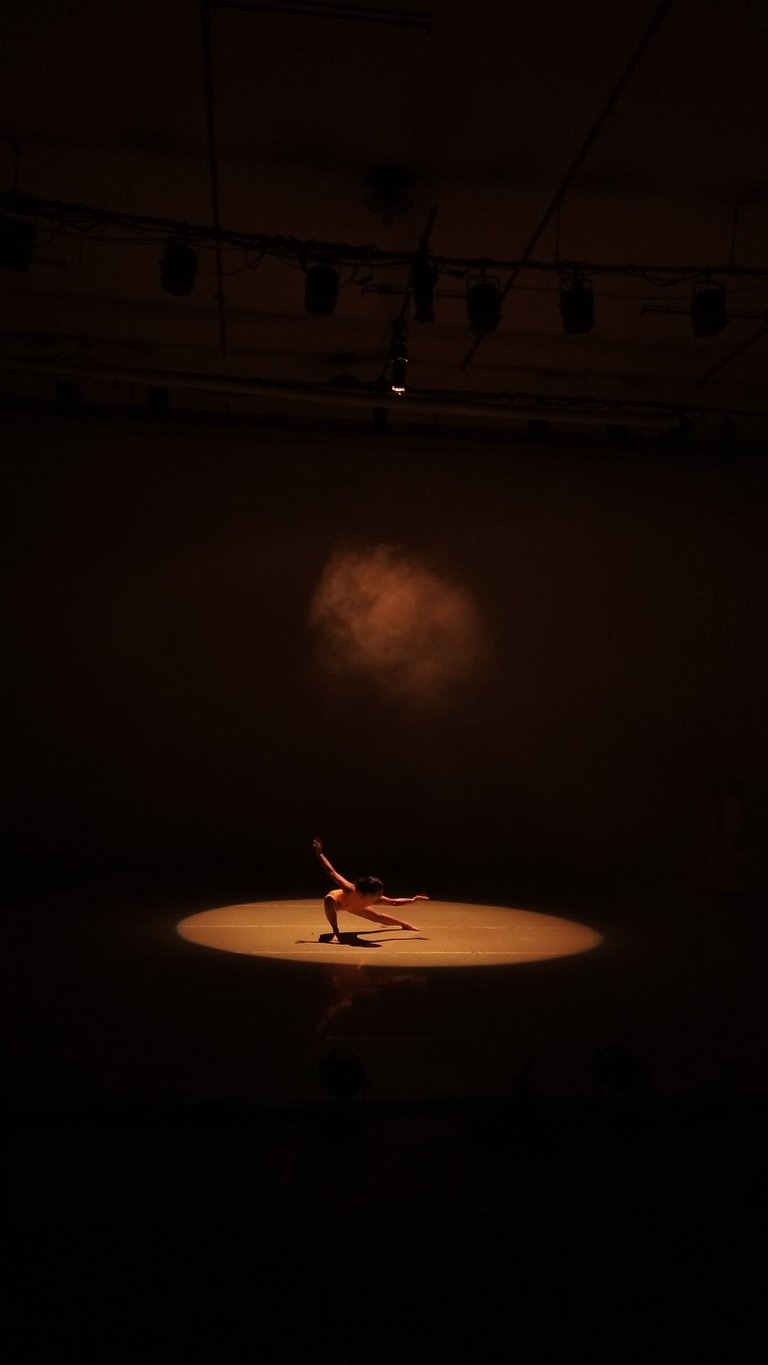 Like rays that melt in my being, I feel the fires that set me on fire, until I recharge my energies and channel them, achieving a balance of mysterious emergence, invading each motif of my body movements, clearing the doubts of my questions to be answered.
Downpours of galactic ideas, warn me that they will always arrive at the right moments, soaking me in conversations with myself, which give off authentic feelings, emerging from the Herons that fly in my soul, carrying my dreams and longings, releasing every reflection and understanding of my lights and shadows.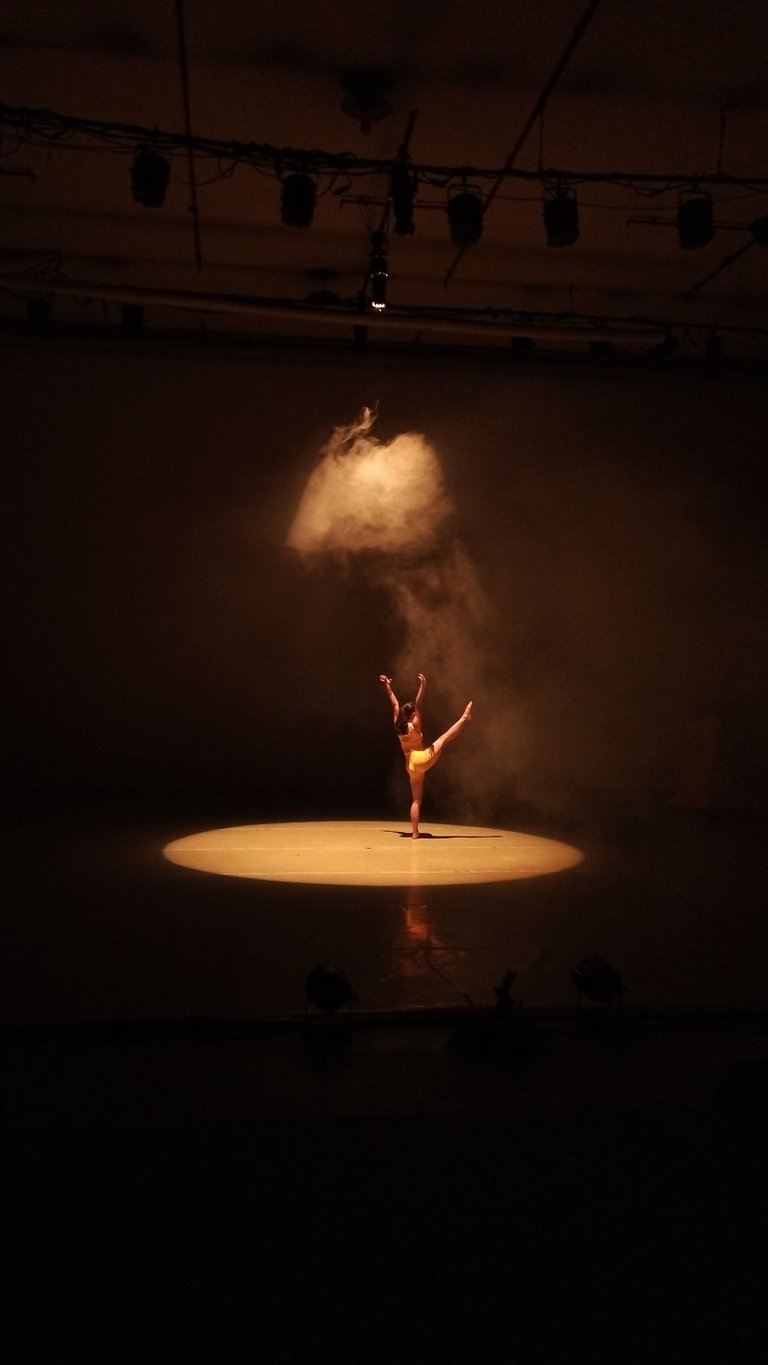 I dance without unthinkable limits, having fun in every exploration, from all the unusual circumstances that inhabit me, inquiring about what works for me in my constant spirals, showing my facets the wonder of my evolutions, which grow as bizarre as my essence.
---
"Photography: María Elena. Teresa Carreño Theater."
Mounting: SINERGIA. / DIRECTION: Ildemar Saavedra.
Performer: Constanza Alva