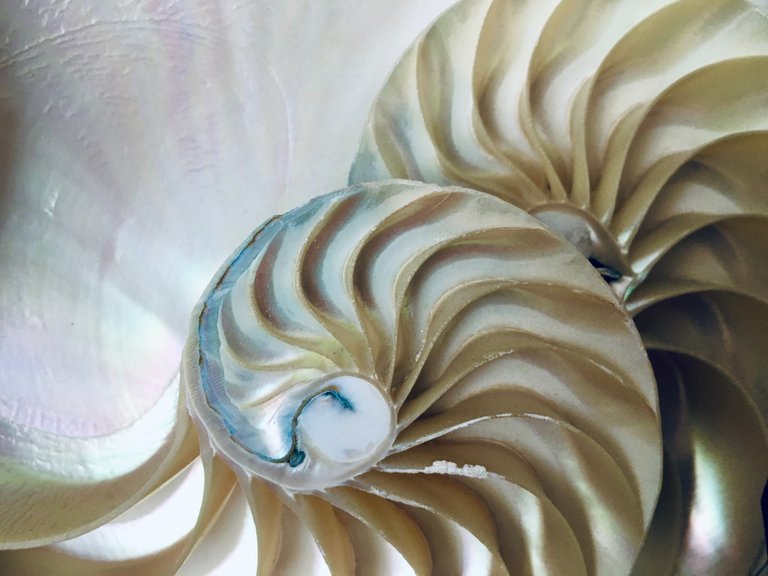 Fuente | Source | Unsplash | Giulia May
---
A unos nos falta y a otros les sobra
ese algoritmo inmutable y eterno
que rige todo en todos aquí y allá
el presente, pasado y futuro,
¿Quién será el espejo?
¿Quién será el reflejado?
El tiempo es una paradoja ...
Para unos es un contrasentido
para mi un viaje al multiverso
donde todo se contrae y expande
en un atemporal aquí y ahora
que nos lleva en una cápsula
de luz ancestral a un déjà vu
conducido por el joystick divino ...
Para unos es un villano tiránico
que no doblega su potente puño,
para mi es una brizna de paja
que el viento lleva y trae,
el tiempo no para, sino pasa,
él no muere, tampoco vive
porque es un intervalo eterno ...
Para mi el tiempo es un chasquido
que dormita una pausa suspendida
en la palma de la mano del eón divino
para mi el tiempo es un Nautilus ,
un fósil que mora en los laberínticos
espirales insustanciales del todo
y la nada que nos atrapa en sus arenas ...
---
Some of us lack it and others have too much of it
that immutable and eternal algorithm
that governs everything here and there
present, past and future,
Who will be the mirror?
Who will be the reflected?
Time is a paradox ...
For some it is a contradiction in terms
for me a trip to the multiverse
where everything contracts and expands
in a timeless here and now
that takes us in a capsule
capsule of ancestral light to a déjà vu
driven by the divine joystick ...
For some he is a tyrannical villain
who will not bend his mighty fist,
to me he is a wisp of straw
that the wind carries and brings,
time does not stand still, but passes,
he does not die, neither does he live
because it is an eternal interval ...
For me time is a snapping sound
that dozes a suspended pause
in the palm of the divine aeon's hand
for me time is a Nautilus ,
a fossil that dwells in the labyrinthine
insubstantial spirals of everything
and the nothingness that traps us in its sands ...
 
Translated with 
www.DeepL.com/Translator 
(free version)✔️





---










Original Content by @jakim7

Copyright @jakim7 | All Rights Reserved

Animated Banner Created By @zord189