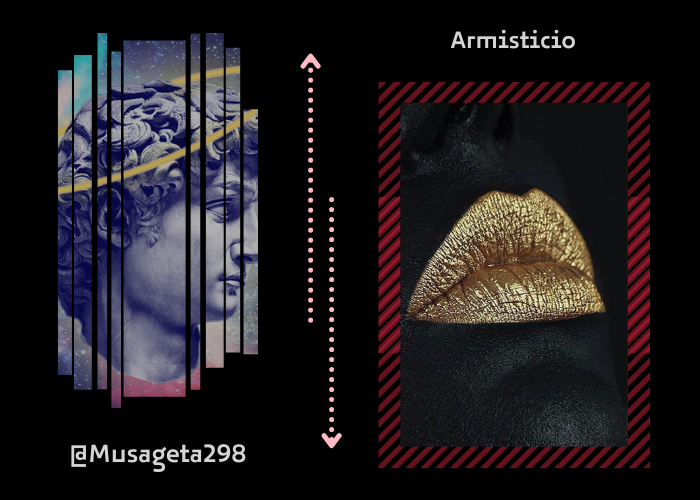 ⊱⋅────────────────────────⋅⊰

⋆┈⊰ ★ ⊱┈⋆
Hola, hola, ¿cómo están mis queridos sapiosensuales?... Vayamos directo al grano, lean, relajense y disfruten del relato, ¿vale?// Hello, hello, how are you my dear sapiosensuals...? Let's get straight to the point, read, relax and enjoy the story, ok?/
⋆┈⊰ ★ ⊱┈⋆
Mírame, mírate, ¿no crees que perdemos el tiempo?...
Tu vas con tu resentimiento e indiferencia...
Yo solamente intento no volverme loco...
En medio de nosotros está el gran salón de la casa, eterno, imponente y vacío. Es más que obvio la falta de calor, aun tratándose de nosotros dos, si, los que llevan por el frenesí en la piel. El frío es tan denso que aun con la chimenea encendida podría morir de hipotermia.
Este frío espacio que hay entre nosotros no solo nos detiene, sino que también nos aleja del otro. Nos vuelve tan burdos y simples que podríamos salir y, perdernos frente a una gran multitud de desconocidos. Quiero que sientas lo que yo, no seas tan apática y déjame amarte como se debe. Poco ya no me interesan tus demonios del pasado, mi animo puede dejar de tambalear si tan solo me regalas una sonrisa, una tan genuina como cuando te conocí.
Ya no más...
Ven aquí, ven aplastarme con ira, devórame con tu insolencia quiero oír cerca de mí todas tus grotescas insinuaciones. Quiero que me mires con odio mientras que te tomo y que en el proceso rías porque quebré el orgullo que en ti habita. Quiero ver como ese infierno tallado en tu rostro se despeja y se convierte en el cielo. No te haces una idea de lo que deseo, ¿verdad?
No sabes cuanto necesito que no me des ni un respiro, deseo ver que escondes en las arenas paradisíacas de tu piel. Sé que ya lo he visto un montón de veces, pero tiemblo solo de pensar en ello mientras trato de mantener la compostura en el sillón.
Comienzas a discutir, tan repentinamente y yo no hago caso de tu berrinche. Te molesta, lo sé, y sin darme cuenta se me escapa esa frase que congela a toda mujer en una discusión...
Tienes razón
Y tú, simplemente cortas en seco, sin saber como reaccionar. ¿Eso es todo?, tanto alboroto por no darte la razón y ahora, ¿te detienes?
No, ven a mí, descansa en mi regazo vamos a ver cuanto resiste esa pared tuya llamada orgullo...
La arrancare desde los cimientos, te lo juro. No sabes cuanto detesto ese tirano símbolo tuyo, lo quiero ver en el suelo y a ti con él.
Aunque tú caerás... Pero en el lecho...
Y que se joda la paz y la guerra en la noche de hoy. El armisticio lo firmaste al quedarte callada y hoy no se escucharan gritos bélicos, más bien serán gloriosos gritos de placer.
Esta noche es mía por derecho, no me importa si mañana todo el mundo se viene abajo, hoy se relajan mis pensamientos mientras mi cuerpo toma el control.
En la noche de hoy, en esta habitación solo existimos tú y yo. Así que haz tu voluntad sobre mi cuerpo.
La prueba de resiliencia a nuestros cuerpos es a carta blanca...
Nos atendremos a los juegos del otro entre las sabanas.
¿Sabes que tienen en común el dolor y el placer?
¿No?...
Bueno, cuando es demasiado se vuelve intolerable y perdemos consciencia. Nos deslizamos rápidamente a la locura...Aun sabiendo esto los seres humanos piden más, aun en el miedo queremos sumergirnos más y más a lo desconocido.
Me pregunto, ¿tendrás miedo cuando este detrás de ti? Supongo que mirar hacia la pared te da ansiedad, eso y que sabes que estoy detrás de ti a mis anchas. Pero temes y eso te impulsa a detenerme, pero una parte de ti desea que siga, ¿cómo entender esta contradicción?
Hace un rato te veías fría y orgullosa. Ahora solo te inquieta hasta el movimiento de mi sombra, tus piernas hablan de una presa asustada, tus temblores son un grito de auxilio, sin embargo...
Tu boca dice mucho y poco al mismo tiempo...
"A" es lo único que sale de ahí, con varios tonos, matices y contrastes. Pero sigue siendo una simple vocal y... la sensualidad que caracteriza tu voz en este estado me dice que te gusta...
Sé que después de este triunfo buscaras venganza y eso me fascina. Cuento los minutos para ver el segundo acto y sé que me dejaras exhausto.
¿Por qué un amor como Romeo y Julieta, si puedes tener uno como el de Zeus y Hera?
Aunque en este caso...
Yo no soy infiel...
Me pregunto, ¿esta es la sensación que tenían en la época medieval cuando asaltaban un castillo? Porque yo estoy saqueando tus arcas y creo que fundí tu trono.
Supongo que mañana, cuando amanezca sabremos si seguimos haciendo el amor o la guerra.
---

---
Look at me, look at you, don't you think we're wasting our time.....
You go with your resentment and indifference....
I'm just trying not to go crazy...
In our midst is the great hall of the house, eternal, imposing and empty. It is more than obvious the lack of warmth, even if it is just the two of us, yes, those who carry the frenzy in their skin. The cold is so dense that even with the fireplace on I could die of hypothermia.
This cold space between us not only stops us, but also distances us from each other. It makes us so crude and simple that we could go out and, lose ourselves in front of a large crowd of strangers. I want you to feel what I feel, don't be so apathetic and let me love you as I should. Little do I no longer care about your past demons, my spirits can stop reeling if you just give me a smile, one as genuine as when I first met you.
No more...
Come here, come crush me with anger, devour me with your insolence I want to hear near me all your grotesque insinuations. I want you to look at me with hatred as I take you and in the process laugh because I broke the pride that dwells in you. I want to see that hell carved on your face clear up and become heaven. You have no idea what I want, do you?
You don't know how much I need you to not give me a breath, I want to see what you hide in the paradisiacal sands of your skin. I know I've already seen it a bunch of times, but I tremble just thinking about it while I try to keep my composure on the couch.
You start arguing, so suddenly and I ignore your tantrum. It bothers you, I know, and without realizing it I slip out that phrase that freezes every woman in an argument....
You're right
And you just cut me off, not knowing how to react. That's it, so much fuss about not agreeing with you and now you stop?
No, come to me, rest on my lap, let's see how much this wall of yours called pride can resist...
I'll tear it down from its foundations, I swear. You don't know how much I detest that tyrant symbol of yours, I want to see it on the ground and you with it.
Though you will fall... But in bed...
And peace and war be damned tonight. You signed the armistice by keeping quiet and today there will be no war cries, but rather glorious cries of pleasure.
Tonight is mine by right, I don't care if tomorrow the whole world falls apart, today my thoughts relax while my body takes control.
Tonight, in this room only you and I exist. So do your will over my body.
The test of resilience to our bodies is carte blanche....
We'll play each other's games between the sheets.
Do you know what pain and pleasure have in common?
Don't you?
Well, when it's too much it becomes intolerable and we lose consciousness. We quickly slide into madness...Even knowing this human beings ask for more, even in fear we want to plunge deeper and deeper into the unknown.
I wonder, will you be afraid when I am behind you? I guess looking at the wall gives you anxiety, that and you know I'm behind you at my ease. But you are afraid and that urges you to stop me, but a part of you wants me to go on, how to understand this contradiction?
A while ago you looked cold and proud. Now you are disturbed even by the movement of my shadow, your legs speak of a frightened prey, your tremors are a cry for help, yet....
Your mouth says much and little at the same time....
"A" is the only thing that comes out of it, with various tones, shades and contrasts. But it's still a simple vowel and... the sensuality that characterizes your voice in this state tells me that you like it....
I know that after this triumph you will seek revenge and that fascinates me. I count the minutes to see the second act and I know you will leave me exhausted.
Why a love like Romeo and Juliet, when you can have one like Zeus and Hera?
Although in this case...
I am not unfaithful...
I wonder, is this the feeling they had in medieval times when storming a castle? Because I am plundering your coffers and I think I melted your throne.
I guess tomorrow, when dawn breaks we'll know if we're still making love or war.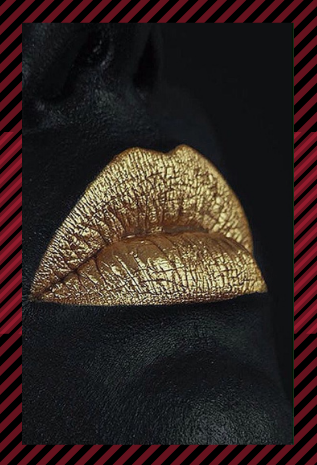 Fuente de imagen

⊱⋅────────────────────────⋅⊰



⊱⋅────────────────────────⋅⊰




¡¡¡Recuerda seguime en twitter!!!/Remember to follow me on twitter!!!!!

musageta1