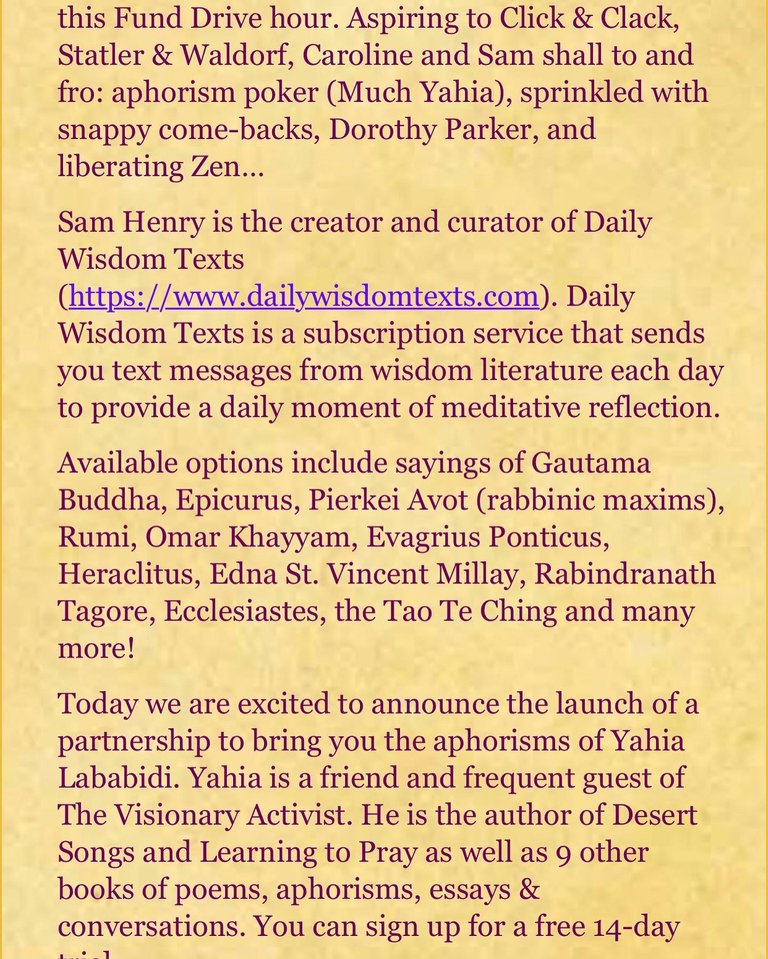 ---
A project I've dreamed of, for years, is now a reality.
I've collaborated with a clever young programmer/to deliver one quote a day from my books as a text message, directly, to your phone (and very soon on WhatsApp).
---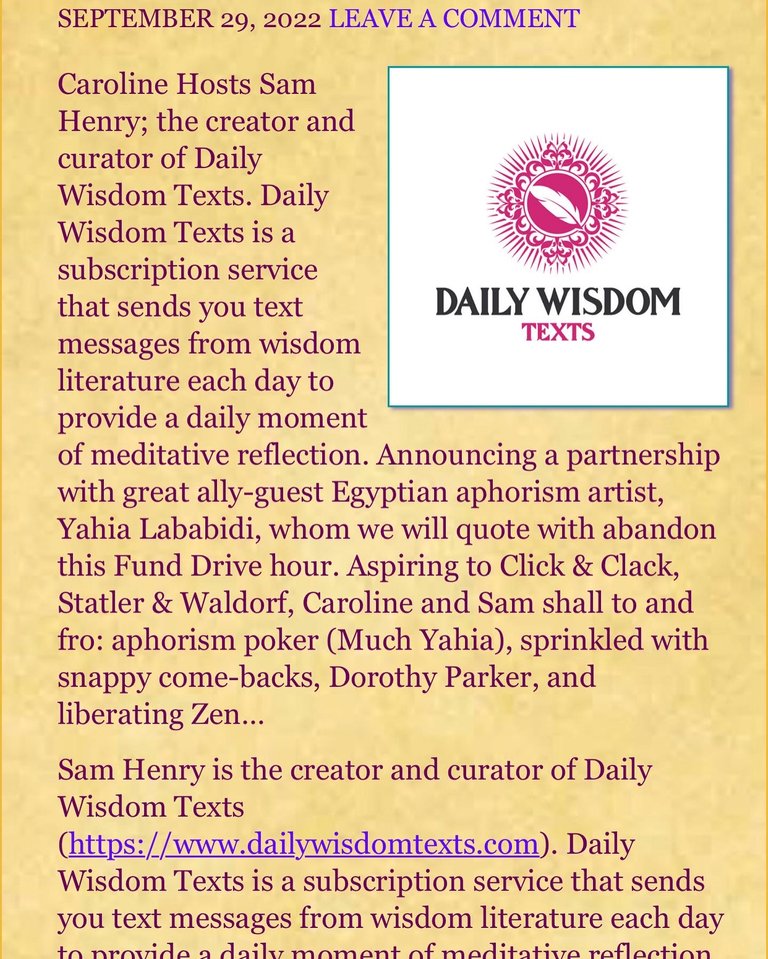 ---
In addition to my one-line meditations (which I've been composing since I was a teenager, 30 years ago) subscribers can also select from inspirational quotes by thinkers, mystics, poets and contemplatives — from Daily Wisdom Texts
---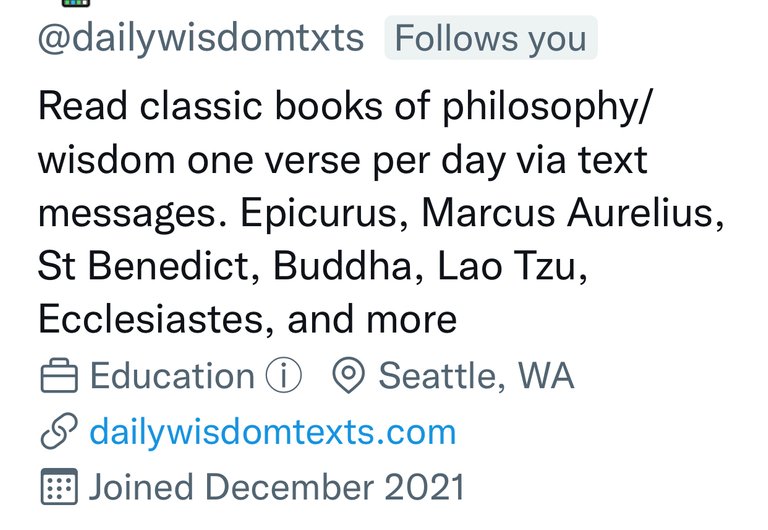 ---
If you're someone pressed for time to read books or looking for some uplift from the daily bad news, this is for you!
---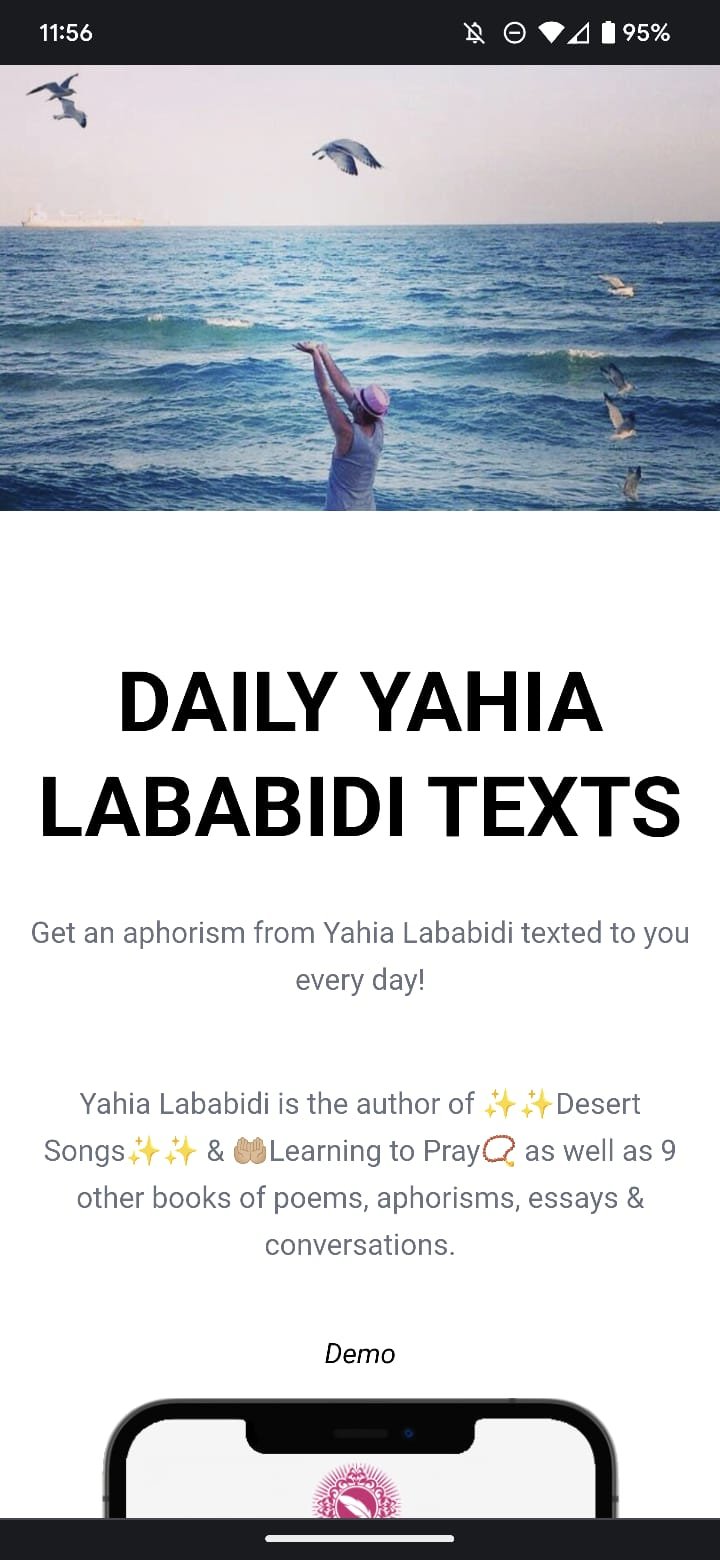 ---
Yesterday, this exciting project launched on Caroline Casey's radio show Coyote Network News
Please, consider tuning in to check out the radio host, Caroline Casey, and Wisdom texts creator, Sam Henry, playing aphorism poker
Thank you, for considering🙏🏼 ✨
---