---
---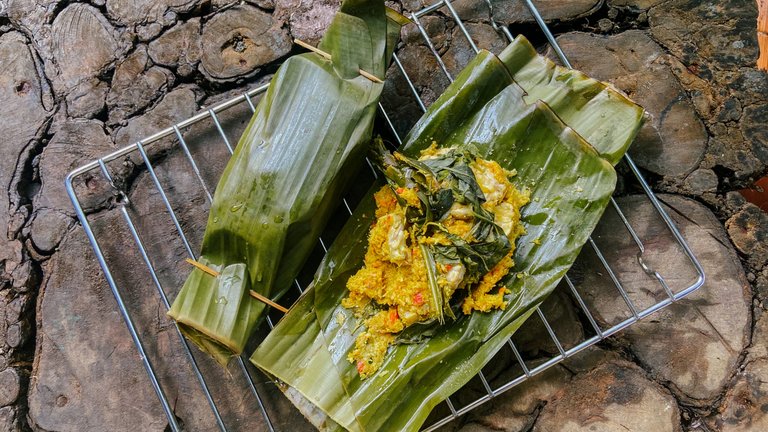 Hello everyone,
As you all know, for the past 3 months I have been living a healthy lifestyle, exercising diligently, maintaining my diet and doing mental therapy. There are many things that I change to live longer, because I've become a diabetic and it scares me so I have to change and become a healthier person.
Diabetes is a disease that is a 'silent killer', high blood sugar can make your blood not function properly, the blood that is pumped by the heart, cannot maintain the organs properly, like in healthy people. This is what scares me and I try to live a healthier life, even though in reality I haven't been able to change completely, because I believe that everything takes steps and can't change suddenly.
One of the activities that I often do is exercising consistently, every morning I walk or run in the park as much as 4 to 6 kilometers, depending on the condition of my body, I don't force my body to do extreme activities. Then in the afternoon I continue doing pilates or weight lifting with simple dumbbells for 30 to 45 minutes. I work on getting myself moving and burning off the energy I eat.
I learned a lot about health and exercise, one of which is the knowledge that I apply, such as consuming lots of protein and fiber to help me lose weight and maintain glucose in my blood properly, and it works really well. Protein will really help me in recovering from fatigue from exercising, where protein will turn into amino acids and fat will turn into amino acids. That's what made me lose up to 6 kilograms in 3 months.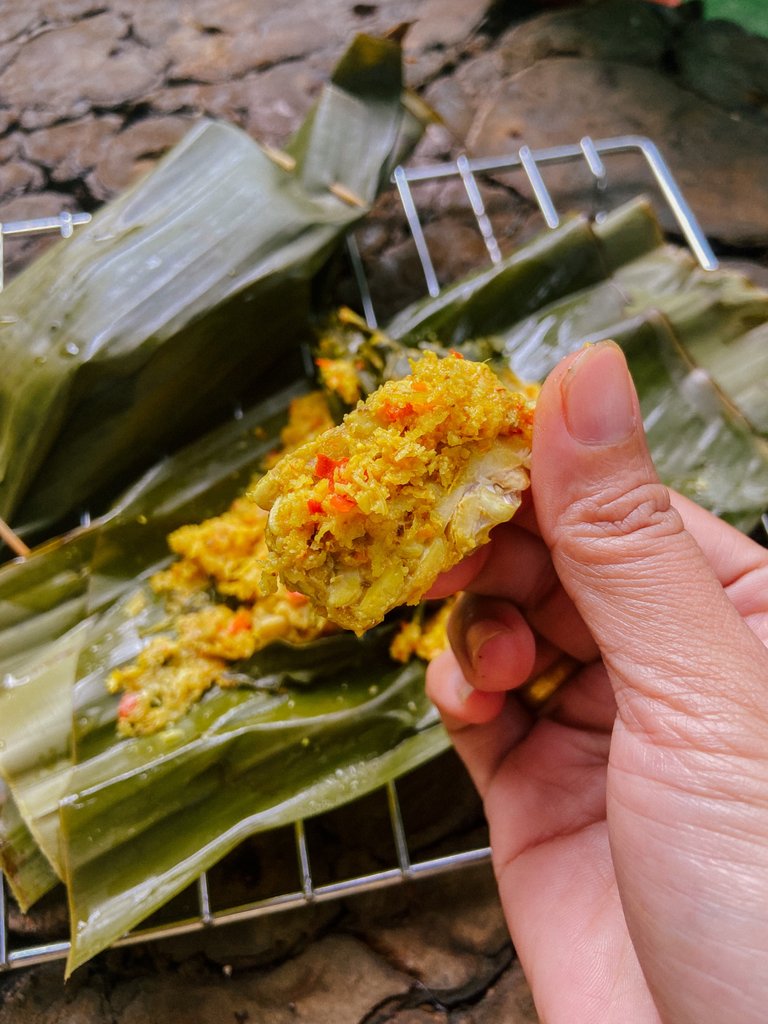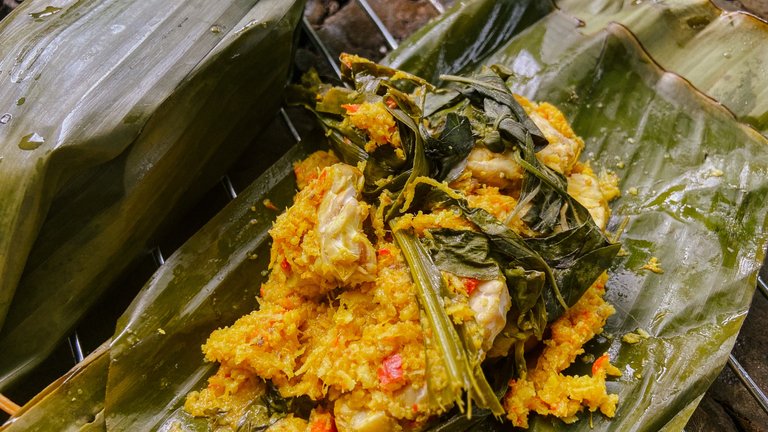 I adjust my diet, reducing fried foods and using oil. I like to make food by steaming and boiling, but I know that such food will be difficult for me to eat because it must be bland and taste bad. However, I didn't give up, I looked for lots of healthy recipes without making the food served fried.
Pepes are one of the most effective methods of cooking food rich in spices, just like making pepes tempeh which I will show you today. This is one way to cook tempeh without frying it, as you all know that fried tempeh is the highest caste in serving tempeh. Tempeh is very rich in protein, even tempeh is a cheap source of protein that can be obtained easily in Indonesia.
So, are you curious about the pepes tempeh recipe that I'm going to make this time? lets check this recipe, Hivers!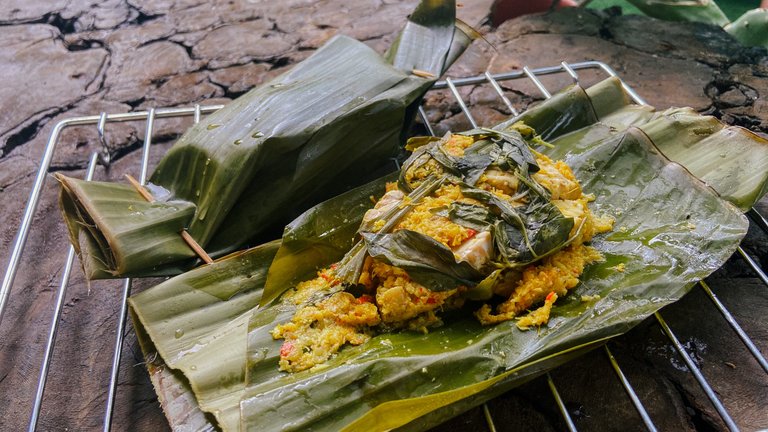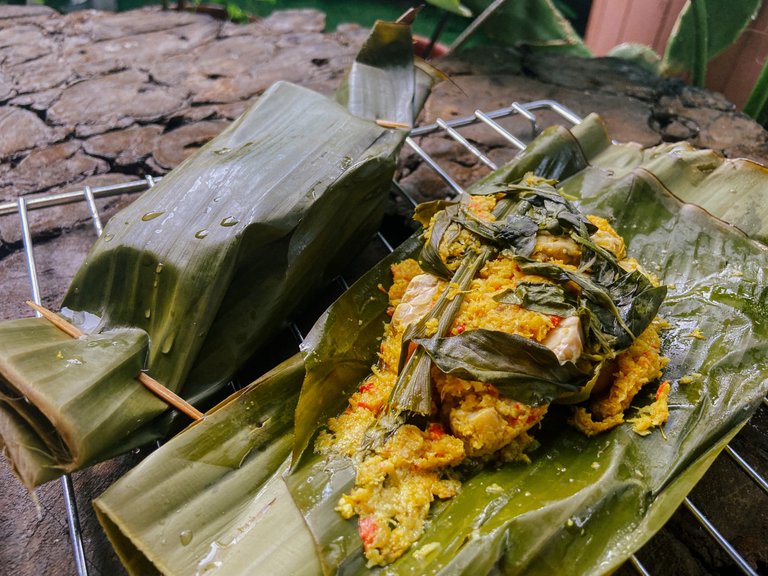 ---
Spices Pepes Tempeh
The Recipe
---
To make spices pepes tempeh, there are several ingredients that will be used, apart from that, always follow step by step in making spices pepes tempeh, use quality ingredients, Hivers!
Ingredients;
1 pack of tempeh 350 gr
Banana leaf
5 pcs red chilies
5 cloves of shallots and 3 cloves of garlic
Turmeric, ginger and galangal (only 1 segment each)
Candlenut
Turmeric leaves, bay leaves, lime leaves and basil leaves
200 gr of grated coconut
Water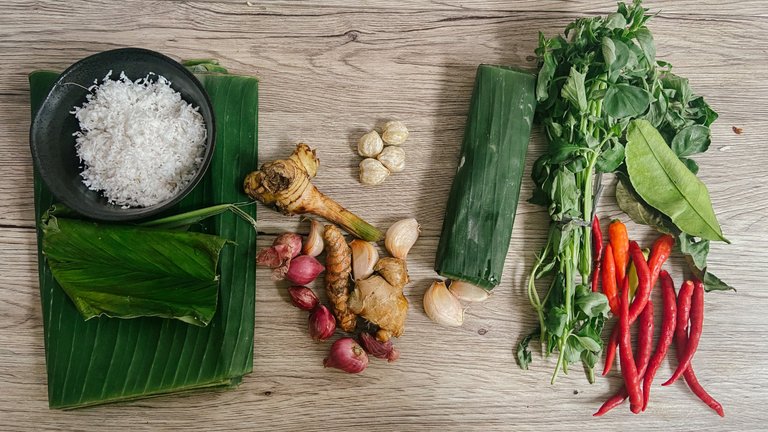 How to make spices pepes tempeh;
Cut tempeh as desired, then set aside. Roast the garlic and candlenut to add to the aroma of the pepes.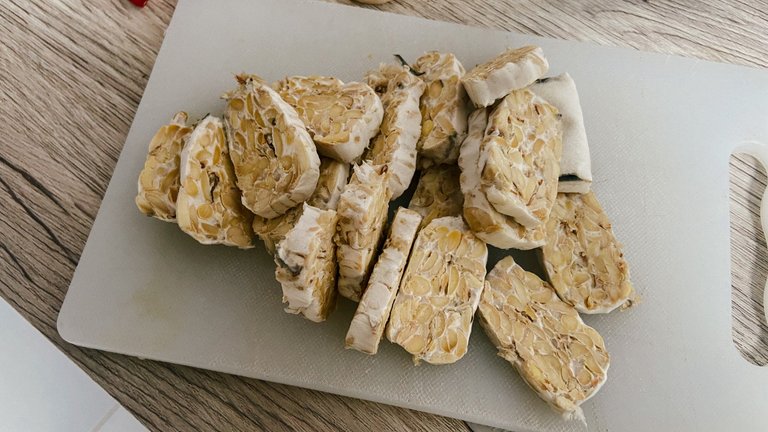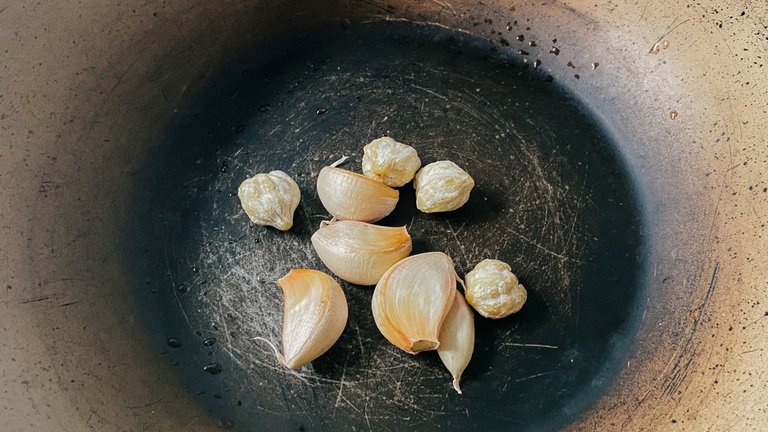 ---
Grind the spices; shallots, garlic, candlenuts, red chilies, turmeric, ginger and galangal, add a little water.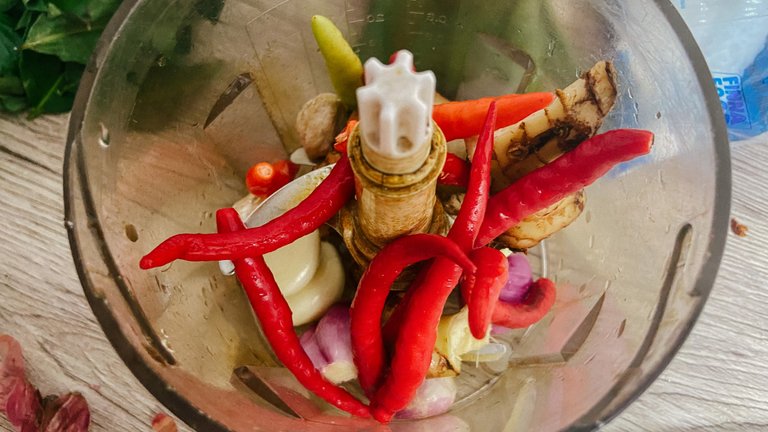 ---
Sauté with ½ teaspoon of vegetable oil, then fry until fragrant. Add salt and sugar to taste, add lime leaves, turmeric leaves and bay leaves. After that, add coconut. Stir until well mixed.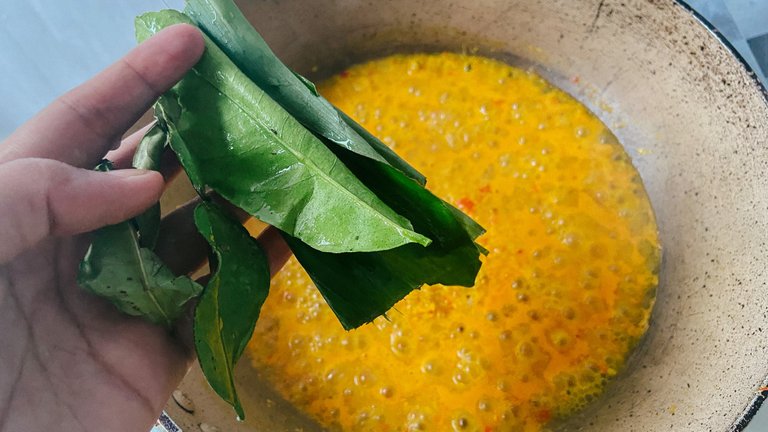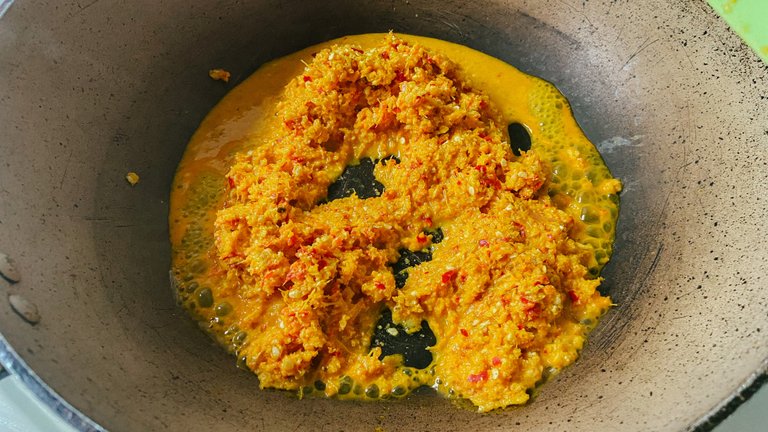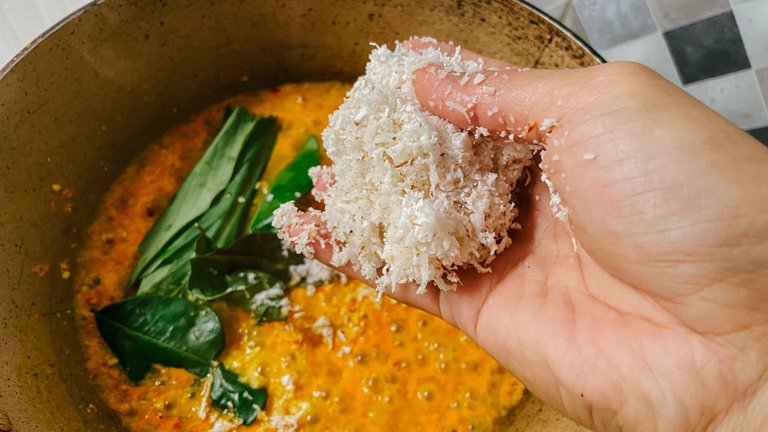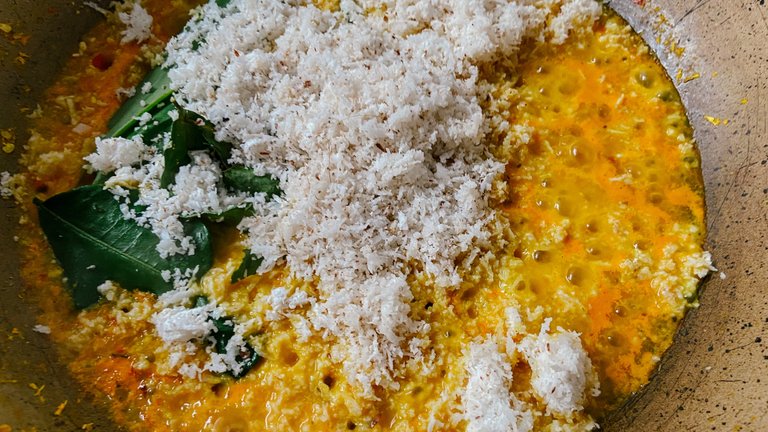 ---
Put the tempeh and basil leaves into the wokpan, stir until the tempeh is mixed with the spices, turn off the heat for 2 minutes.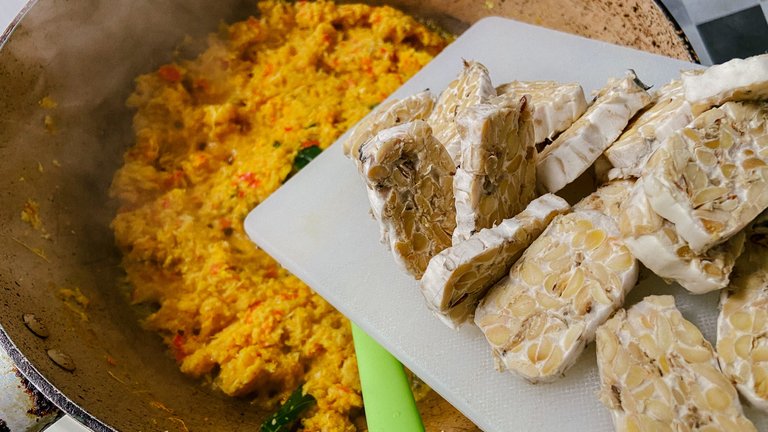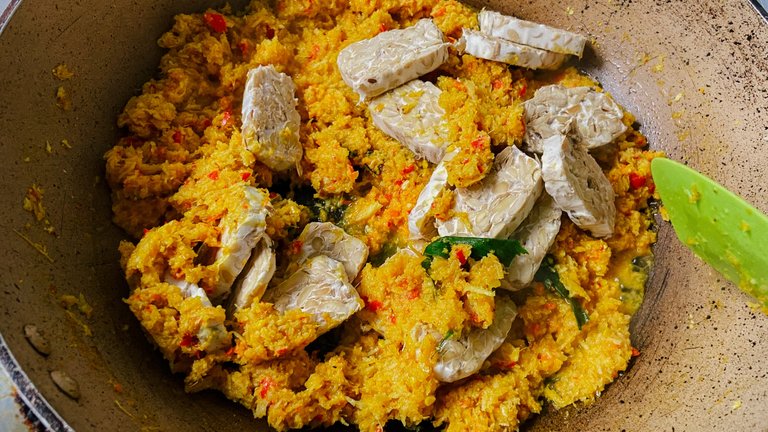 ---
Take a banana leaf, then wipe with a clean cloth. Enter the seasoning tempeh into the banana leaf. Wrap it perfectly so it doesn't break easily.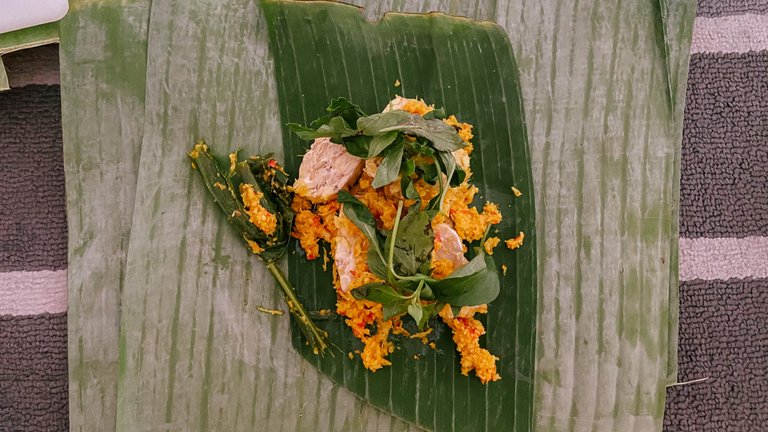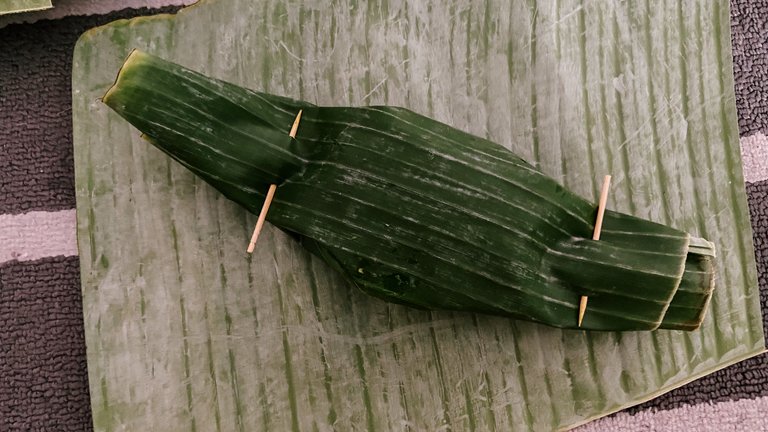 ---
Heat the steamer, then put the pepes tempeh into the steamer, cook for 20 to 30 minutes.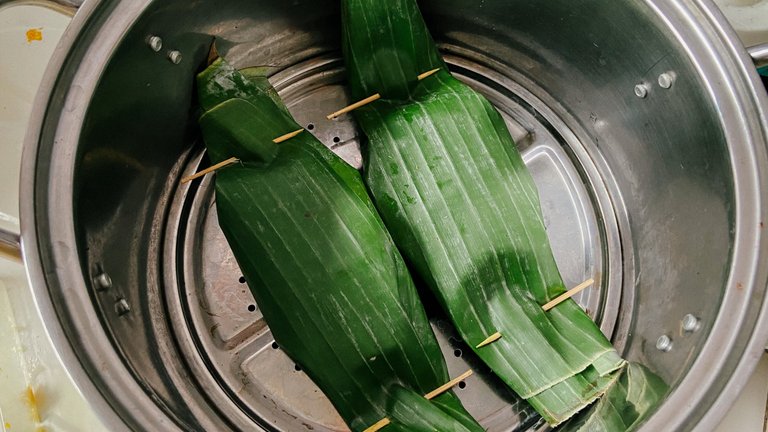 ---
Spices pepes tempeh is ready to be served!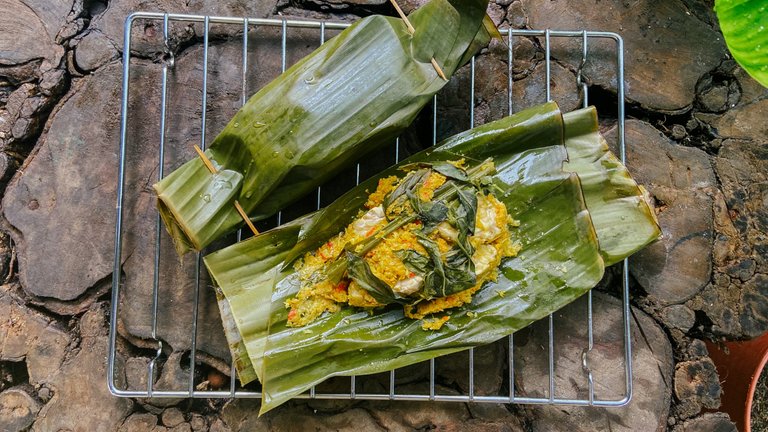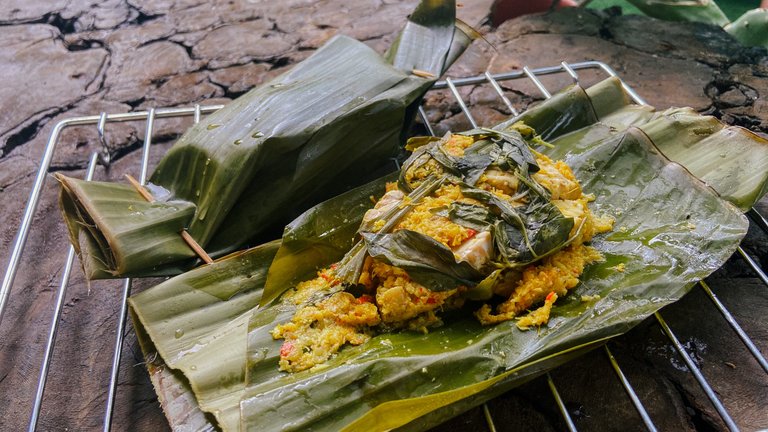 ---
See you the next time hive friends!
---
---
Editing by Lightroom and VN iphone 11
---
---
---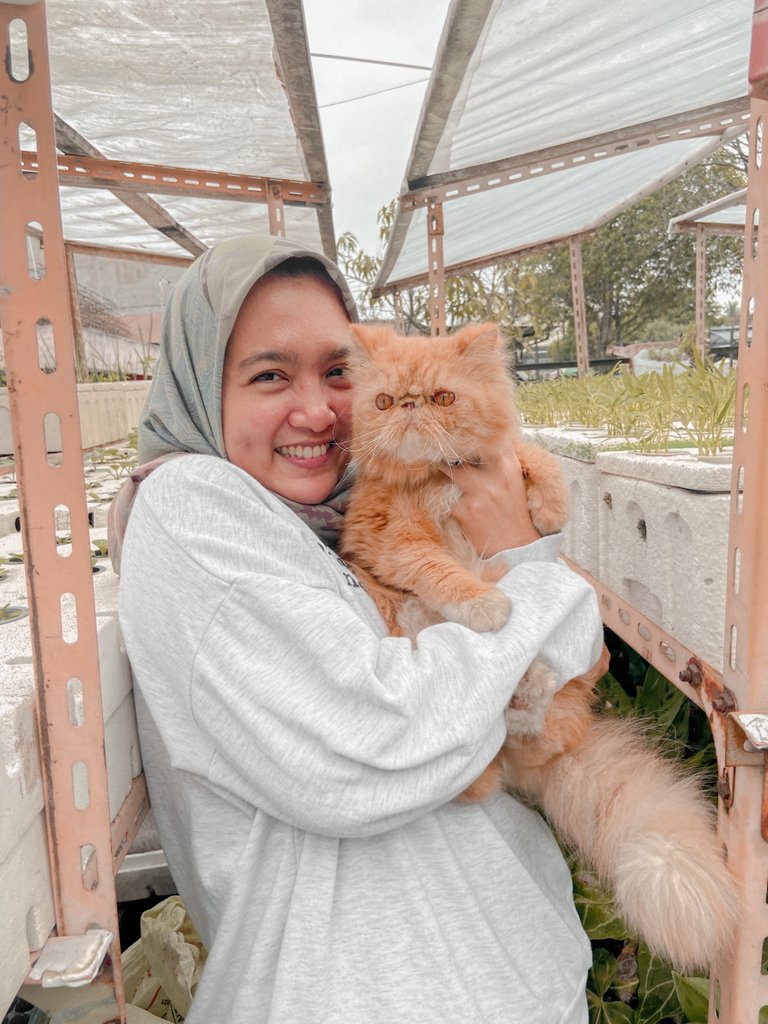 About Author
Annyeong yorobun! Welcome to wita's corner. Author is a full time housewife who loves to eat while writing. Enthusiasm to gardening and cooking. Like the exploration of new things and have many dream is unlimited. Always vote and give suggestions to advance this author.
If you like his content, don't forget to support me and leave a comment below. Make sure to keep read and watch my content. Thankyou so much :)