Hello and greetings 🙏 to all food lovers. here is the recipe for Monday's dinner. good to have some iron in the body.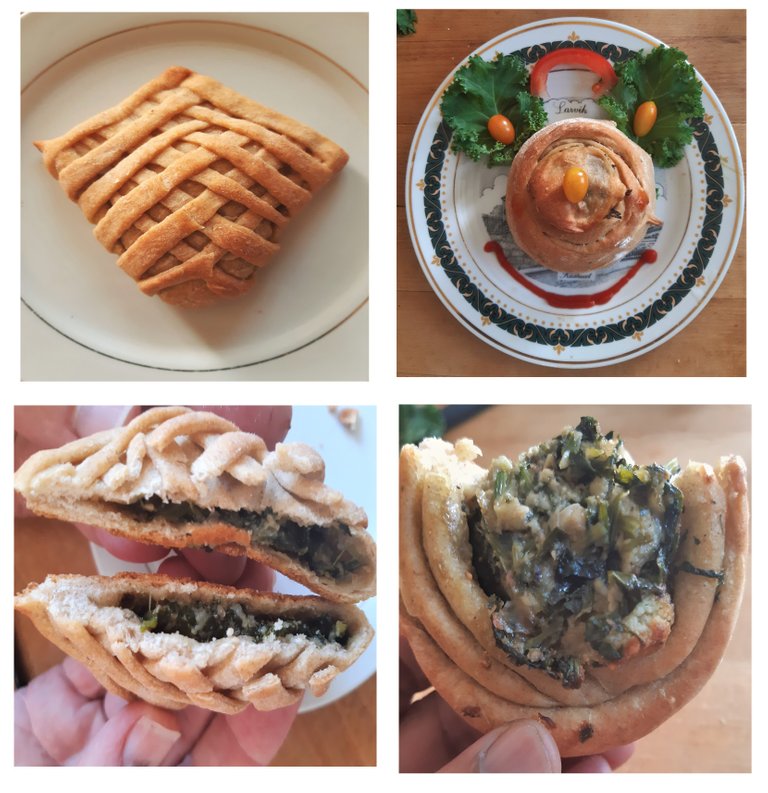 my mini spinach pie.
Normally this pie is made with filo dough with spinach and cottage cheese fillings. but here I made a version of the spinach cashew filling and instead of filo I made my bread dough. here are three steps to make this recipe
First, make bread dough.
Second, making spinach filling.
The third is to bake.
making dough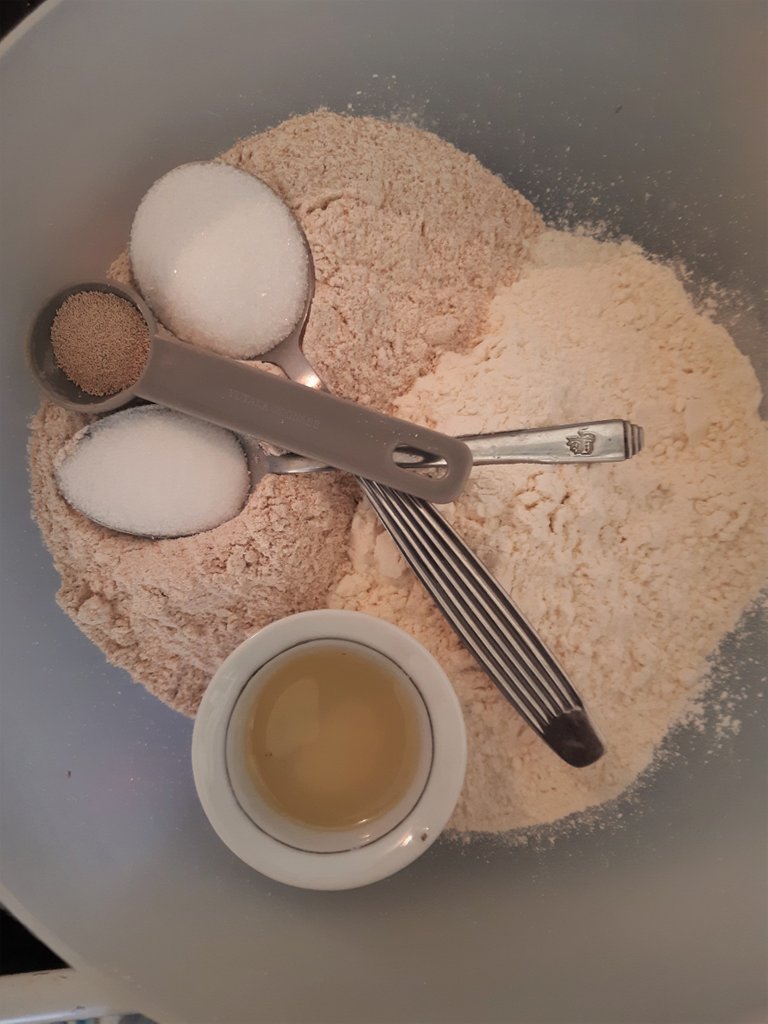 Ingredients:
1.5 cups white flour
1 cup whole grain flour
1 tbsp sugar
1 tsp salt
1/2 tsp dry yeast.
1 tbsp cooking oil
and water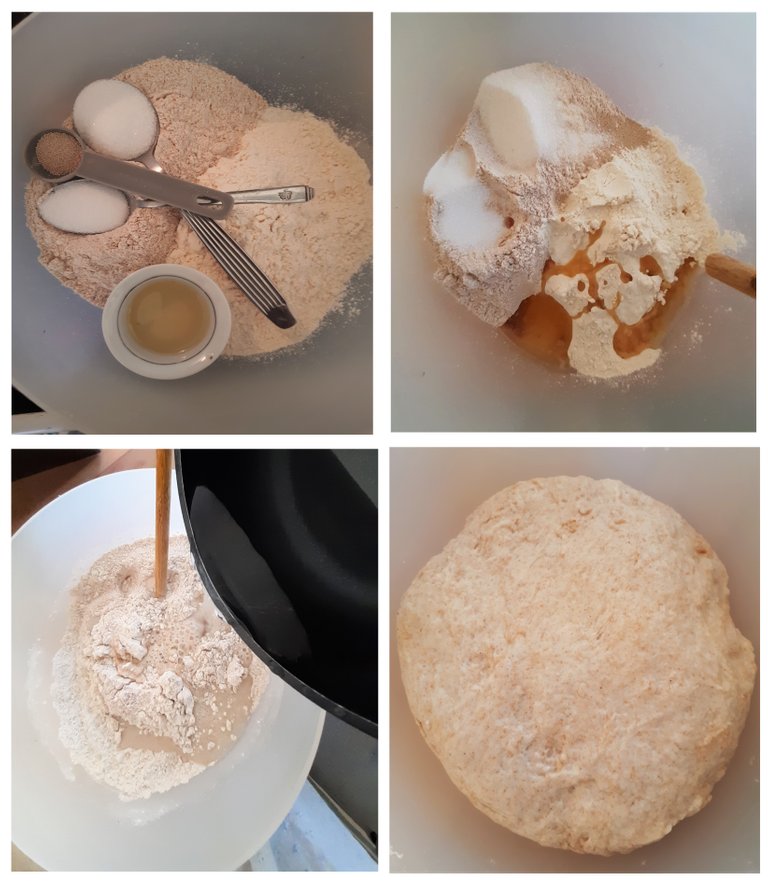 Mix all ingredients and water to make a nice soft dough that doesn't need kneading😊. cover and keep aside at least 1-2 hours.
making filling for pies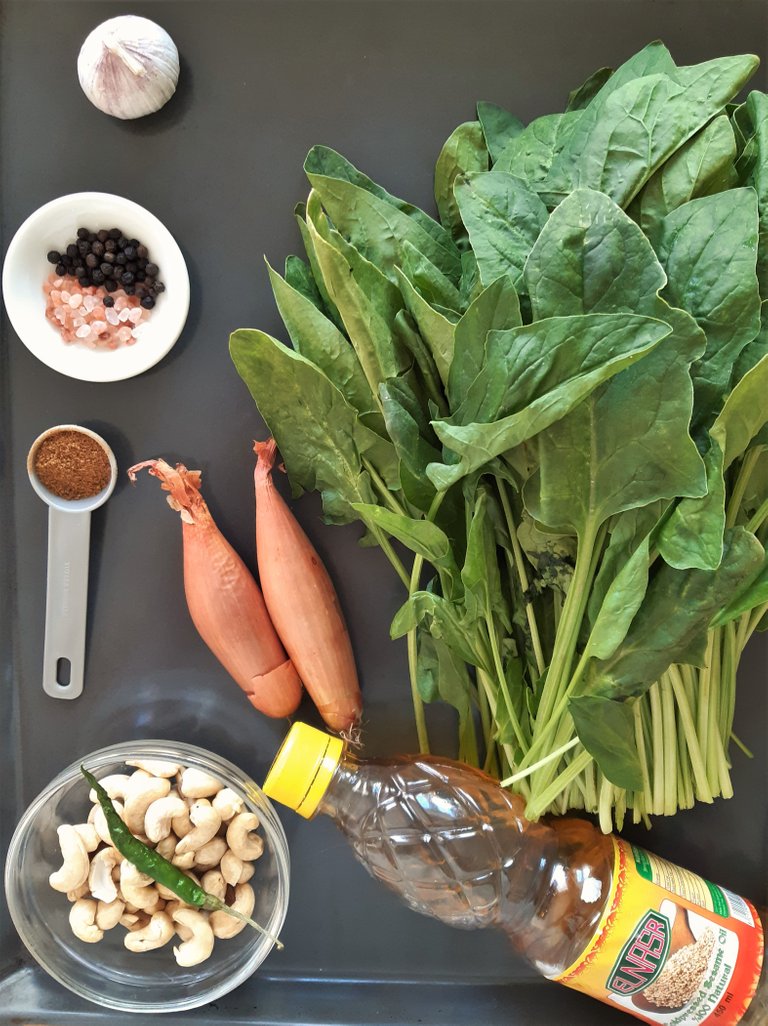 Ingredients:
140-grams fresh spinach with stems (there is more iron in the steams)
1 tbsp sesame oil
1/2 cup cashews
1 small green chili
1/2 tsp cumin powder
2 shallots
1/2 tsp rock salt and 1/2 tsp black pepper
1 chinese garlic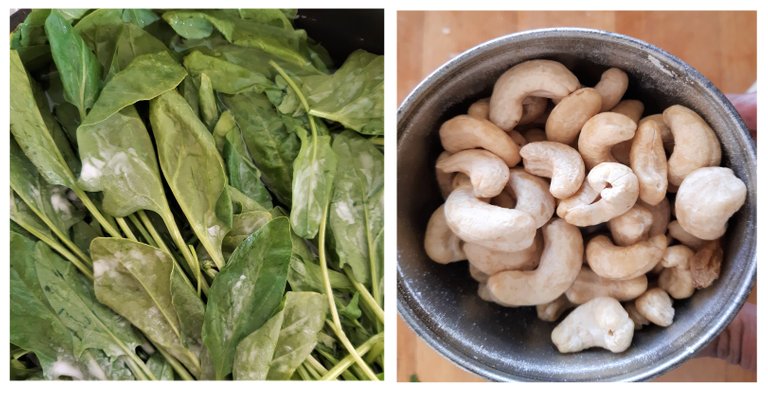 Wash the spinach. if it was bought at a market place better to use some baking soda and salt to wash it.
grind the cashews to a powder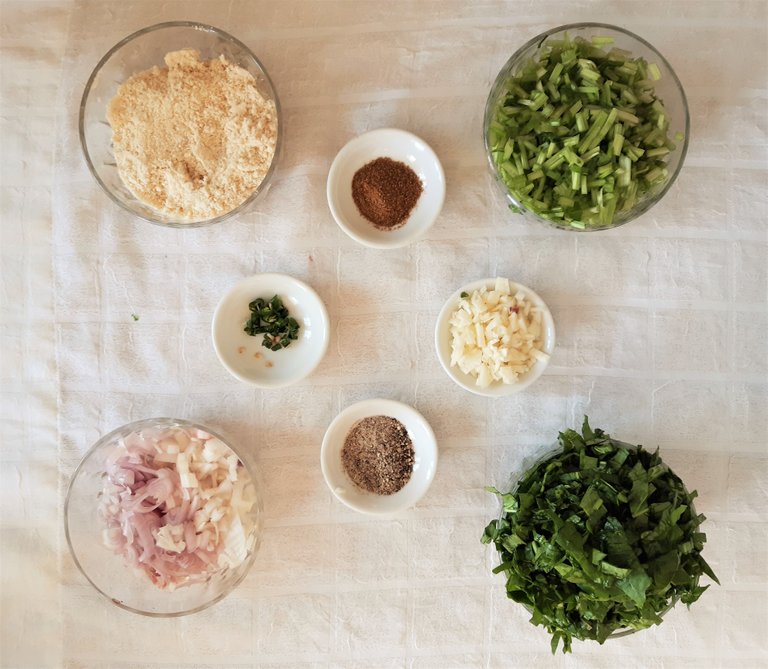 Finely chop the spinach, I separated stems and leaves. chop the onion, green chili, and garlic finely. Make powder of pepper and salt.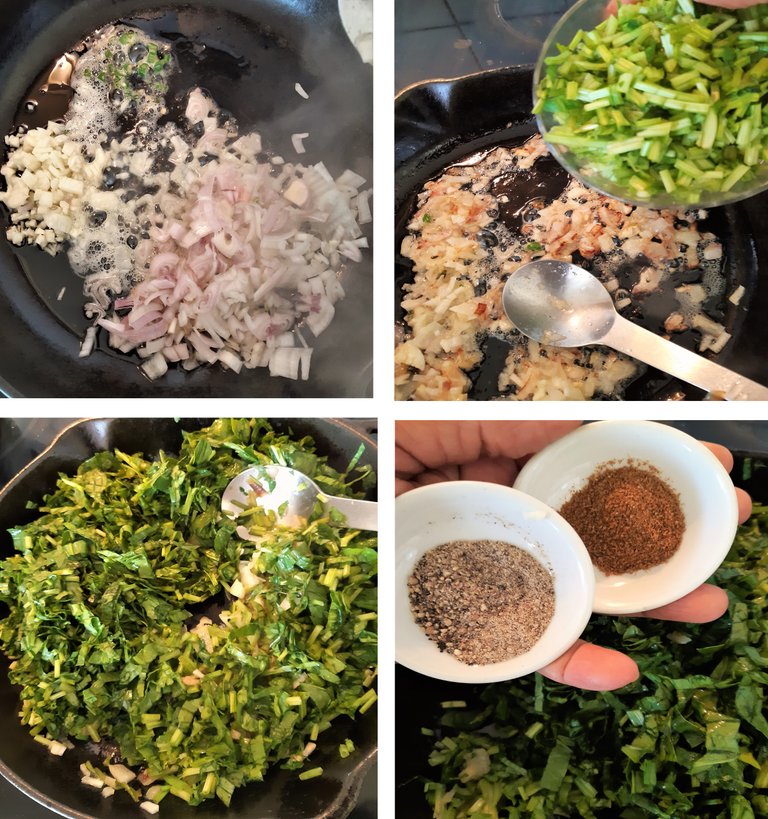 In an iron pan (using an iron pan for greens releases more iron from the vegetables) heat 1 tbsp sesame oil and add garlic, chili and onion. When onion and garlic become golden and aromatic add the chopped spinach stems and stir for 2 minutes then add the spinach leaves. stir for another 2-3 minutes. Add salt pepper and cumin powder. stir well.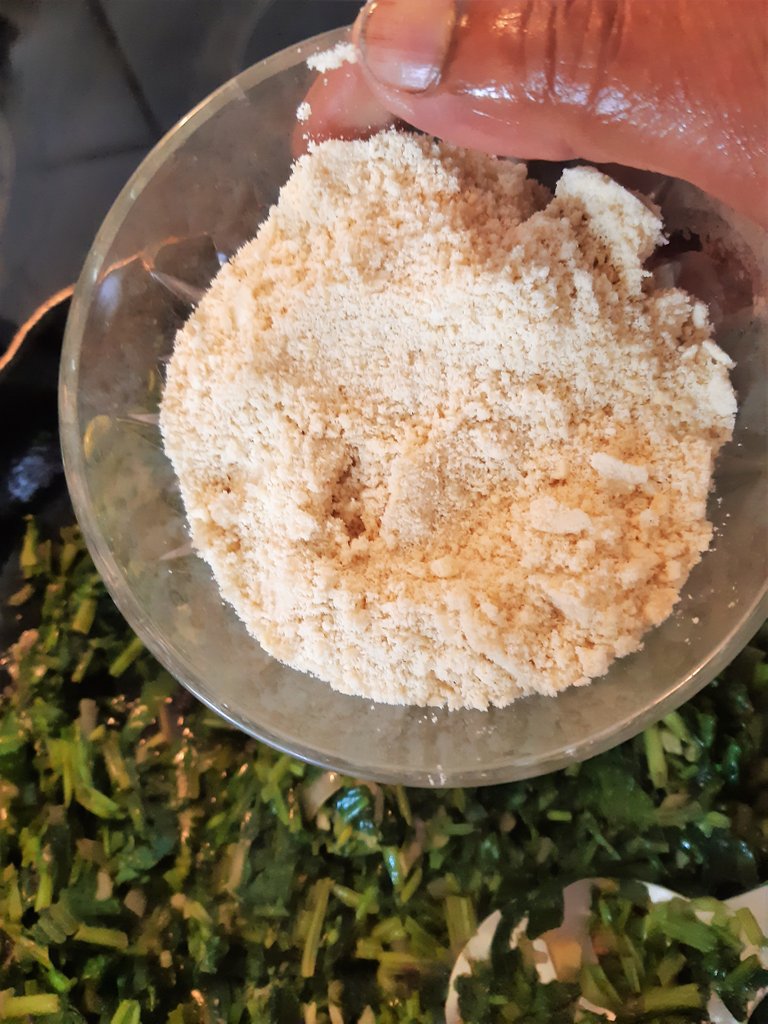 Now add the cashew powder, this gives a nice creamy taste which compensates for omitting the cheese.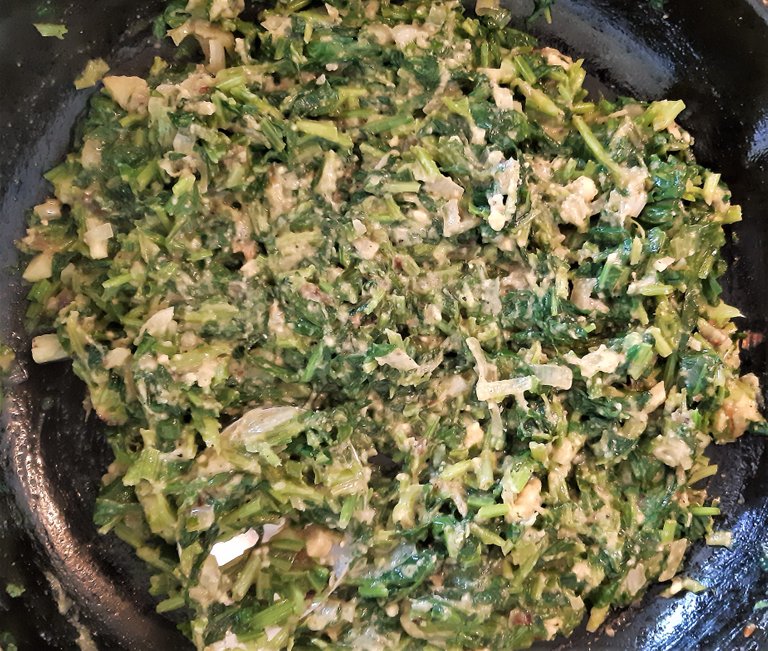 stir it for around 3-4 minutes on medium heat. then keep aside to cool down.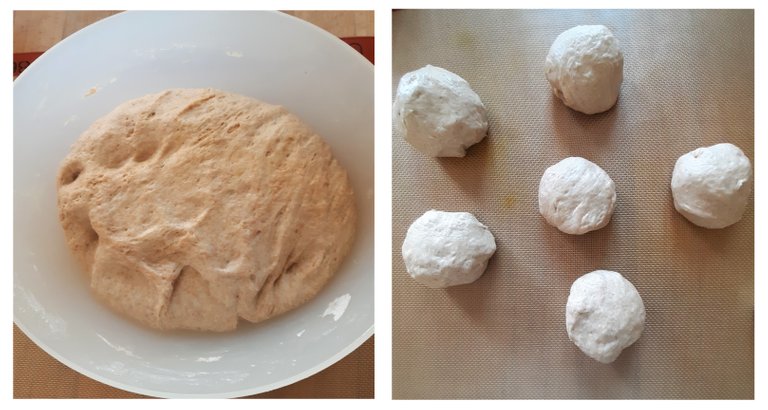 Our dough is ready when it becomes double in size. Make some lemon size balls with it.
preheat the oven to 180c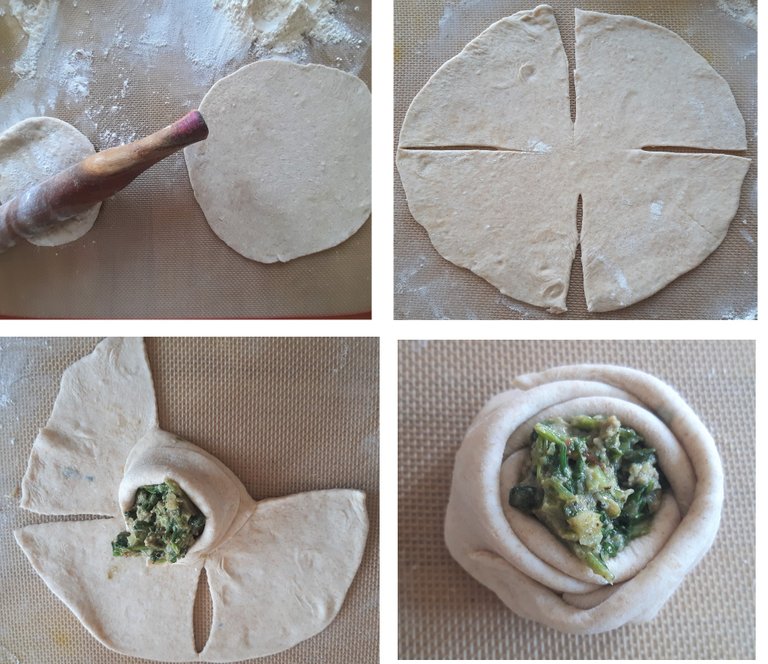 Using a rolling pin make some rounds from the dough balls.
cut into quarters keeping the middle part-whole (see photo). in the center put 2 tbsp spinach mix. folding one by one quarter, make the pocket of pie. These are round-shaped mini pies. To avoid burn I put a small piece of dough on each pie like a cover.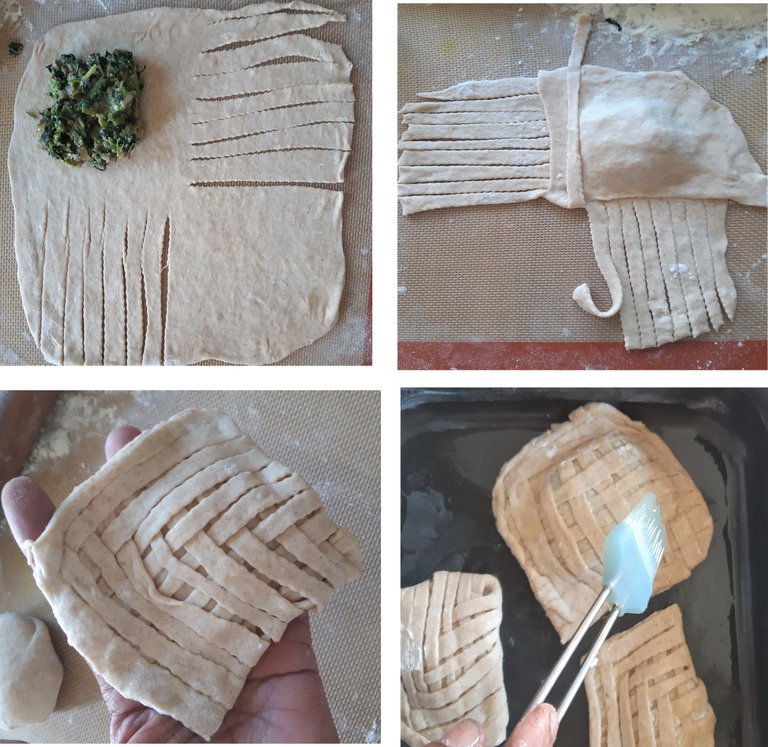 For a triangle-shaped pie roll the dough into a square and cut strips according to the picture. add spinach mixture to one-quarter fold in a triangle. arrange the strips on it. brush some oil on the top and bake for around 25-30 minutes.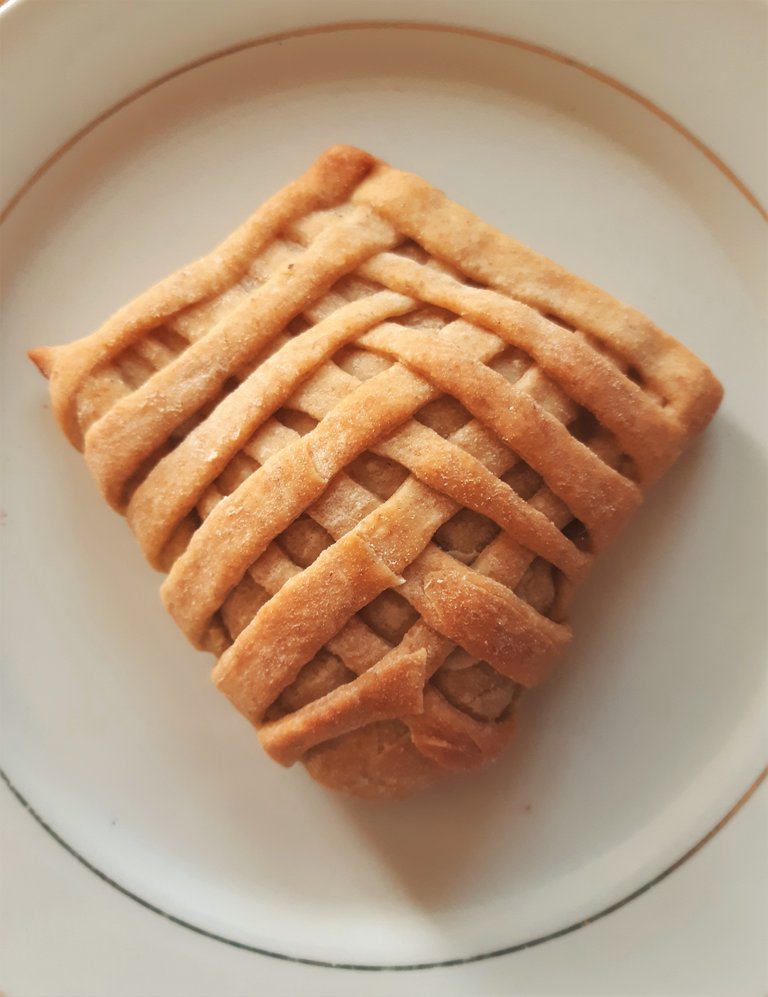 our triangle-shaped mini pies are ready.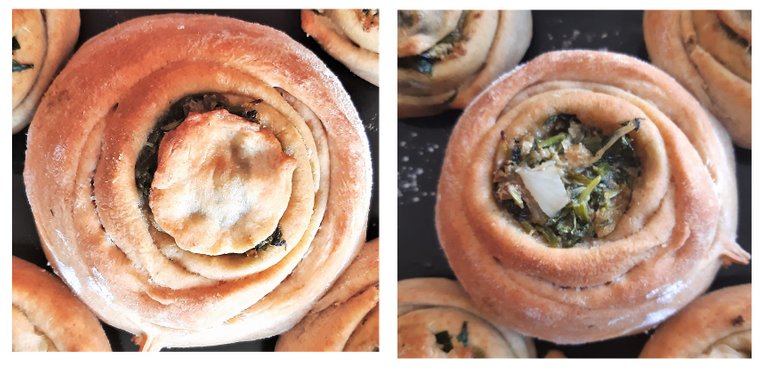 and so are the round ones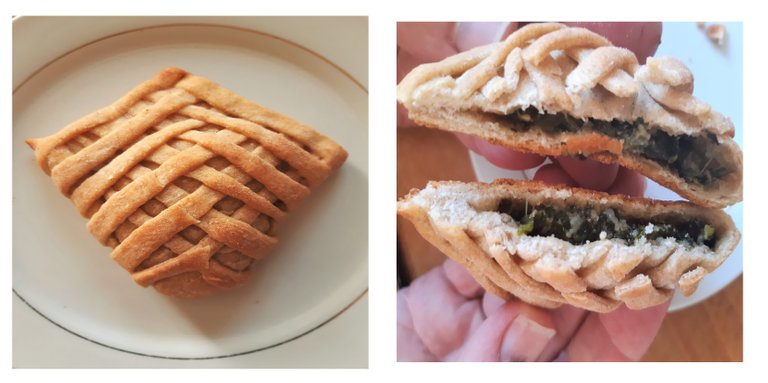 Delicious bites.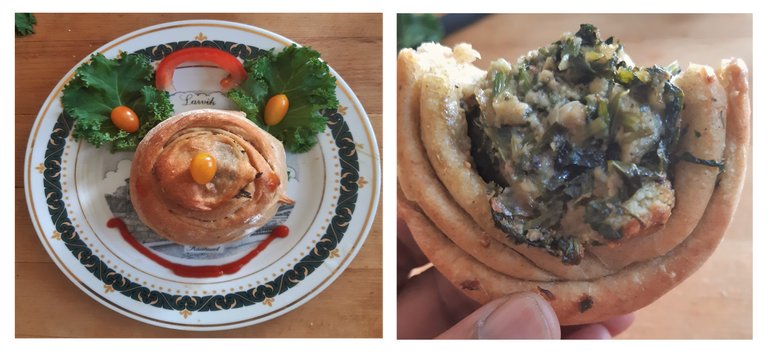 Happy meal😊 thank you.