Going by the concept of marriage according to the good book and of course, when I talk about the good book, I am talking about the bible, it says marriage is honorable and another says that he that finds a wife finds a good thing and obtains favor from the Lord but sometimes I wonder if this is really true looking at the dilemma of marrying a girl from Ikot Ekpene Local Government of Akwa Ibom State.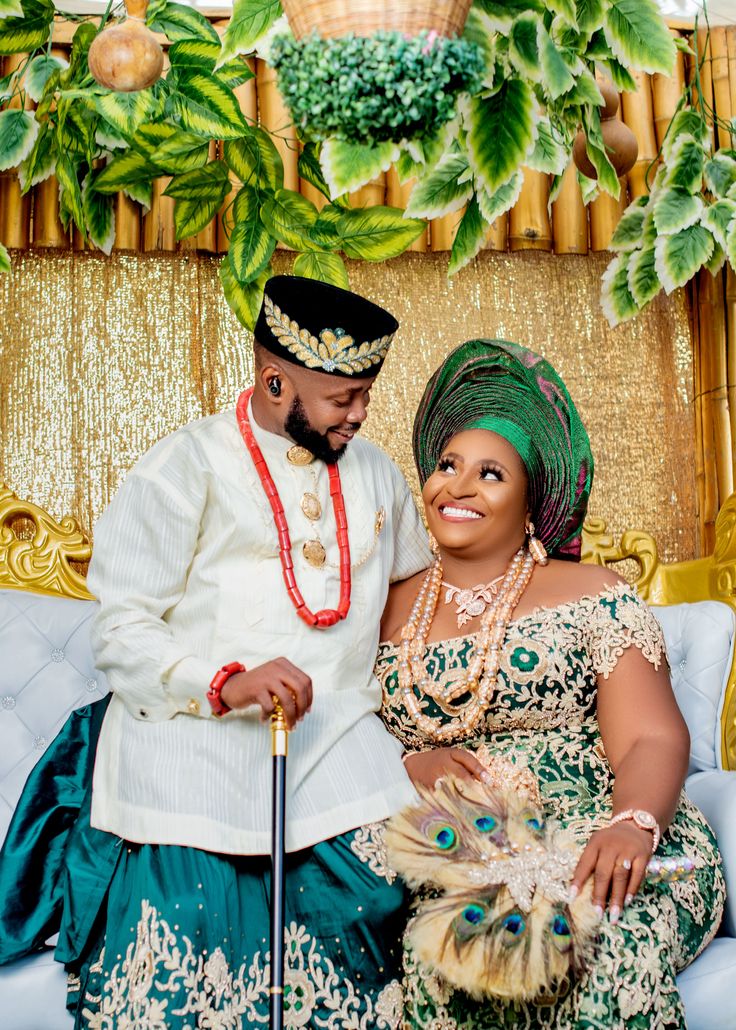 Source
At the time of life, Eze when He thought it was now time for him to settle down and start being a family, Eze who was a well-placed banker went in search of a good lady to make his help met to found a little flower and, beautiful with character, highly intelligent and morally sound. Out of excitement, he said just as Adam said "Now this is the bone of my bone and the flesh of my flesh and she shall be called my wife" and the process into marriage began.
Arriving Ikot Ekpene for the very first time on the purpose of marriage, Eze was welcomed with a very famous Annang adage that "Owo Annang ade owo uko" meaning that every born Annang is a victorious person. This meant a lot of things to Eze. Well since he was determined to be married, whatever ideology they held on to didn't deter him in any way. As a welcome package, he was presented with kola nut on a white plate which according to them was a plate preserved for very special visitors like him.
It was pertinent at this point to let Eze understand that if the lady in question he was coming to marry was the first daughter of the family, he needed to be very prepared to show that he is ready to chew what he has bitten already. Now after every pleasantry has been well shared and concluded, it was now time to know what brought this elegant young man from the far East to the South.
Truly marriage is honorable not just to the lady but to her family, the community and to her would-be husband also but there is always an issue with the items demanded from the man always resulting in people asking this very regular question " I'm I buying your daughter from you or am marrying her".
Being a fortunate banker, Eze was not abazed by how long and humongous the list was. So how then did he become a debtor to his father-in-law?
I'll tell you what... there is this familiar saying that who rules your influence. Our colonial masters did us a great deal of favor for bringing their culture to the dying continent of Africa but that did come with a sincere mind because their major motive was to exploit us while making us believe they were helping us and so this exploitation mind has long stayed with us making us see everything has an opportunity to exploit others because of their wants.
Hilariously, one of the things Eze was to pay for included in the list was the lady's school fees from elementary to college and that alone had amounted to millions of naira.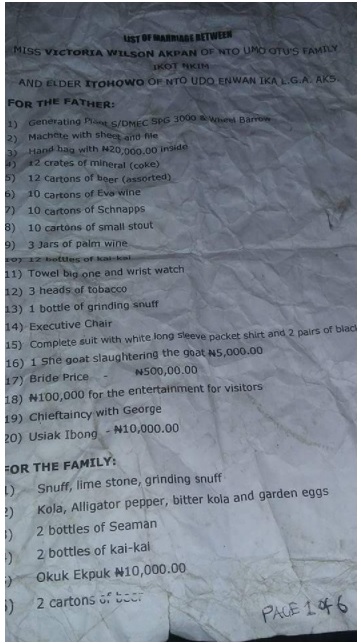 How then did Eze become a Debtor to his father Inlaw?
A few weeks later after Eze returned to the city with the list for the marriage right, He read a high line on the daily newspaper stating that the Federal Government in unison with the central bank has instructed that any bank that has less than a million dollars in there should be shot down and in a bit for their bank not to shot down, some of the bank staffs had to be dropped and their salaries used to upgrade the banks worth and unfortunately, Eze was dropped.
Eze was still not worried about the dropped because he claimed to himself that he had saved up enough funds for himself but after Eze was done acquiring the items on the first page of the 6 pages list, he realized that a fortune had left him. Now should he discontinue the marriage or borrow to make the marriage a success?
Because he had already gone far in the marriage process, he just could not back off at this point because of the shame and ridicule he was going to get from people so, he Nicodemusly went to the father in law to plead that he should allow him to go with the wife and promised to come back and pay for her bride price fully.