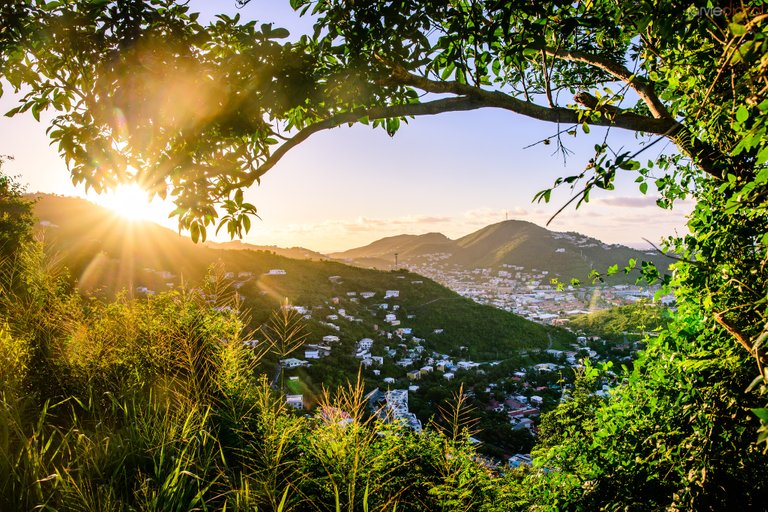 I was on duty helping transport friends to and from the boat this morning... but i stopped to get some nice surise shots of the sun cresting over the hills above the main town on Saint Thomas in the caribean
ANOTHER MORNING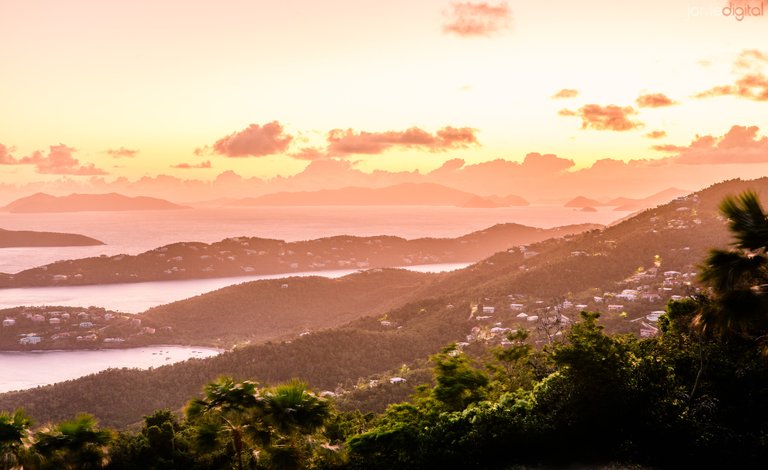 This is another side of the island during a different sunrise... i stayed a couple days after the sailing trip to explore the island a bit more.
OTHER PLACES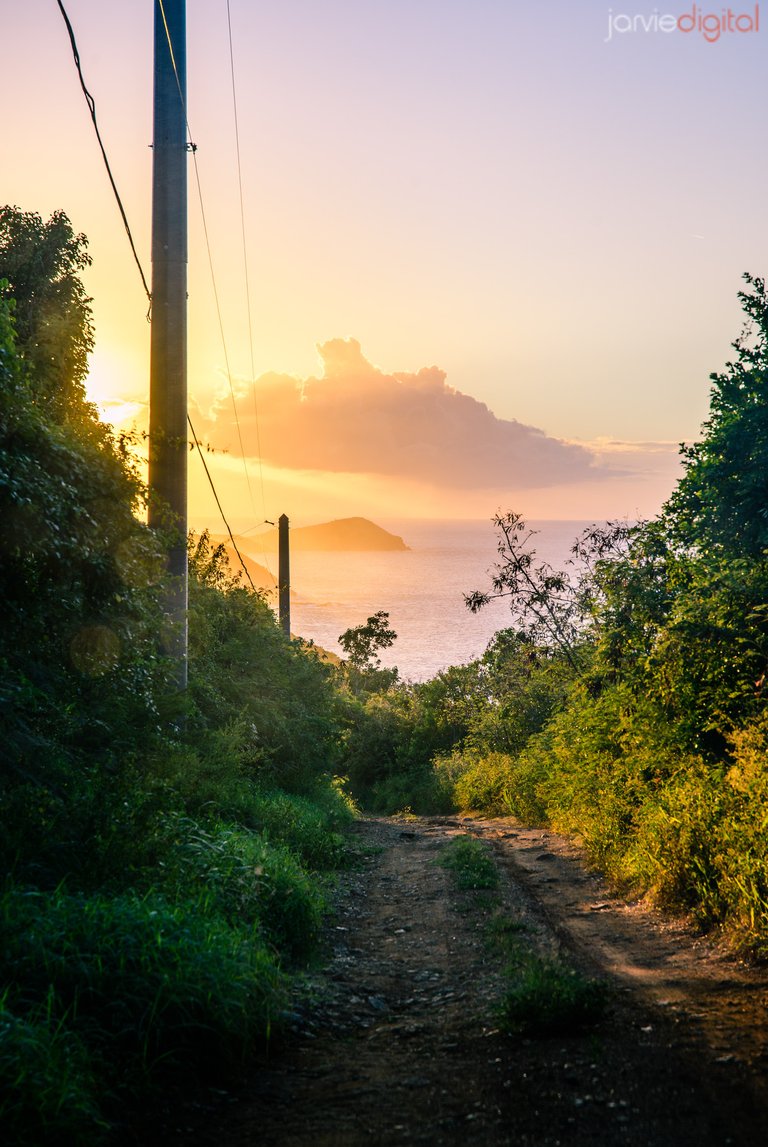 Even took the rental down a sketchy dirt road... kinda hated the electrical poles at the time but it's not too bad now.


Most of the other shots were from up on the hills... but I spent some time down on some of the photogenic beaches like this one.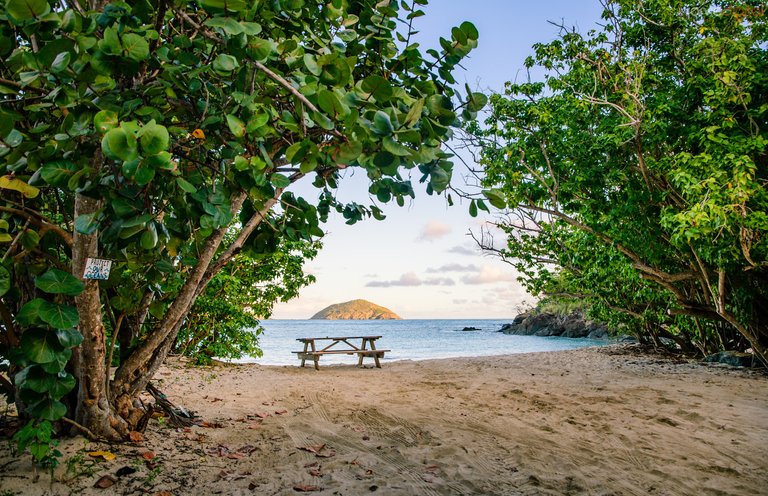 THE BIG PICTURE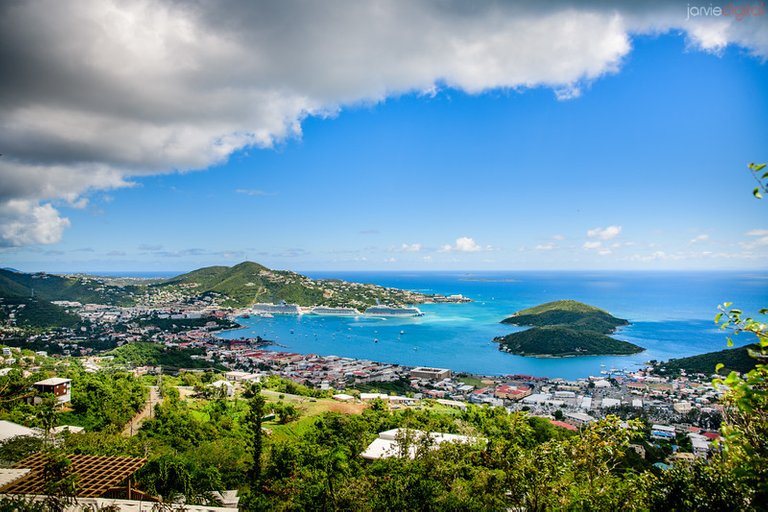 Somewhat the same location as the first shot... just a different time of the day.
And like usual I took a huge PANORAMA so had to share that one.
I've actually been to this island a couple other times on Cruise Ships... which you can see 3 of them lined up in the distance of this shot


This one you'll likely want to click on to view bigger... assuming you use PeakD.com