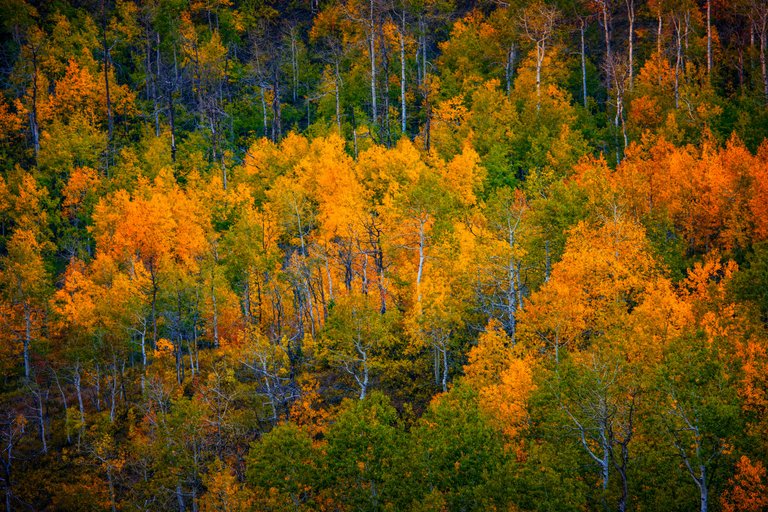 I did a survey to see when my first scenic pictures of fall were taken over the years in Utah partly because i'm hearing reports of some fall colors hitting areas I like to visit. I'm heading up to the mountains this week and thought i'd take the chance to look through my "Best Of" catalog to see what my fall experiences in Utah have been like.
Keep in mind I'm not out taking pictures every day specially some years where I was busy doing portrait and wedding pictures.
Some years I was traveling out of Utah during all of fall or a good portion.
2019 - Sep 27
Fall colors started with maples, oaks and then aspens started much later after this.
I stayed up in the canyon for a couple weeks and had fall pretty much the whole time i was there. Sep 27 to Oct 10th
And i was back after a trip getting fall shots Oct 17th at the bottom of the canyon
Fall had barely begun in the narrows Oct 26th

2018 - Sep 15
Since this was pretty recent and one of the years I lived up in the AF canyon for a week or two I can say at this day there was only barely a hint of colors in places but those places were pretty nice.
By the 26th the aspens were turning yellow nicely
I stayed until Oct 4th and there was still a decent amount of fall remaining.
I was doing fall pictures Oct 24th down in the valley

2017 - Sep 18
This was a hike up to Lake Blanche (Little Cottonwood) and I remember thinking how I wanted to come up to Lake blanche for actual fall colors... this was barely a taste of the most fall i saw... most was still green.
I was getting lots of other fall pictures in other canyons on the 23rd
Prime tibble fork photoshoot day the 30th
Fall had started at Temple Square by the 1st of Oct
Squaw peak area was prime Oct 5th
Logan temple was prime Oct 22nd
Some SLC parks were prime Oct 24th
And i was getting fall pictures at St George temple Nov 26th

2015 - Sep 26
I don't remember this year as much but this is up Squaw peak road which is a popular fall spot with lots of maples/oaks.
I was doing pictures up the cottonwoods 4th and 13th and lower AF canyon the 14th all with tons of fall colors
Cascade spring colors were well past prime the 24th of October

2012 - Sep 24
The first title picture is also on this date in the same area up Nebo Loop
Fall was pretty strong up there at that time that year.
The 4th of Oct was pretty prime for colors as well
The 19th and 21st in Sundance was pretty past peak but still had pockets of color

2011 - Sep 17
I actually have no memories of this photo adventure seems like up one of the canyons probably AF. But looks like i was taking pictures of 100% green aspen groves that same day.
I was photographing some pretty green aspens on Oct 12th
Top of Alpine loop and Cottonwoods seemed incredibly colorful Oct 21st and 22nd
Fall was starting around Bountiful temple by the 26th of Oct
14th of November was peak for Zion

2010
I have no early scenics but i did take poirtait pictures up near albion basin Oct 1 and it was pretty prime.
While further down the canyon was still pretty green even Oct 6th
Timp parking lot was ramping up Oct 8th
2009
Again another year mostly focused on Portraits with no early scenics to show
I was doing lots of Timp parking lot shots the 8th where it seemed not even yet to prime colors
2008 - Sep 20
I believe this was likely up Logan Canyon somewhere.
I was doing peak fall pictures in Park city around the 12th of Oct
The SLC library had great fall colors the 22nd of Oct

2007 - Sep 23
This is near Sundance and Aspen Grove
I have some portraits from the same area with decent fall colors the 15th Sep
Mouth of Little Cottonwood had some decent colors the 18th of Oct

2006 - Sep 21
This was over near Cascade spring which tends to be one of the earlier fall spots because of all the scrub oak trees that have fall early.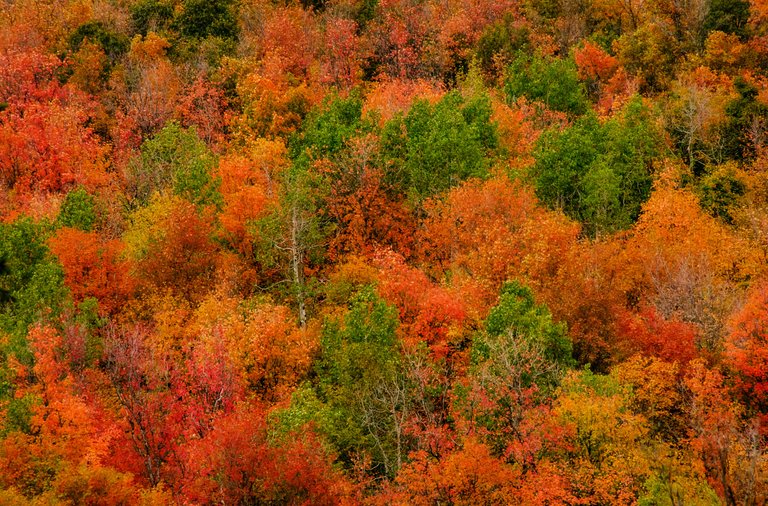 2005
Sep 17th AF canyon had some of the scrub oak changing
Oct 5th Cascade springs was at or just past prime
Oct 25th Downtown logan had prime colors