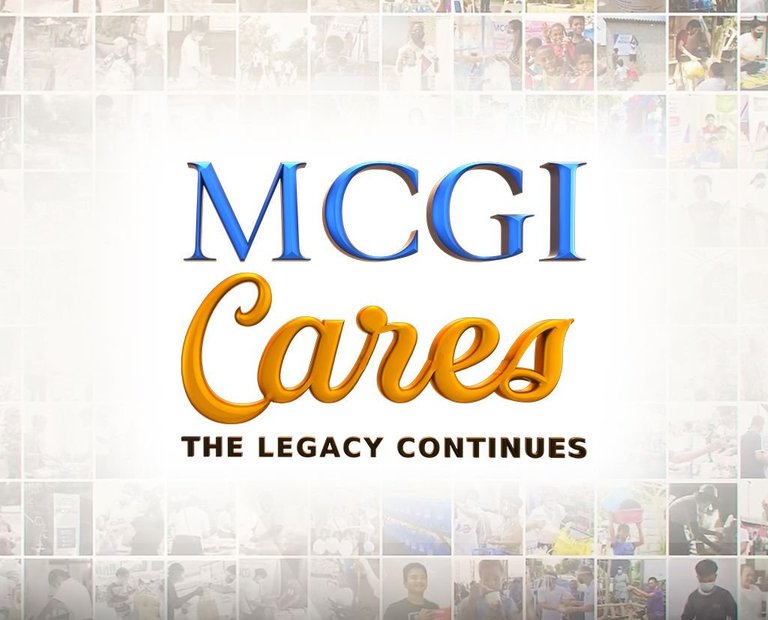 MCGI CARES BANNER.
Good day brethren, My name is Emmanuel James. Today's meeting on zoom was wonderful. I was really blessed by the teaching . We had a teaching on prayer. Below I want to share what I have learnt with you. I prayer that it blesses you also.
LESSONS
Prayer is one of the doctrines of the Lord. Prayer is a commandment of Christ. But God hears not the prayer of sinners. If an upright man prays, God receives it but he abhors the prayer of sinners.

It is prohibited for Christians to use vain repetition when they pray. God does not hear prayers according to the multitude of the words therein, he is not deaf to hear and is not dull in understanding. The bible made us understand that God hears the prayer of a righteous man even while he is yet praying. God knows what we are in need of before we even ask him. Repeating a particular phrase or reciting a particular prayer over and over is not proper.

We should not pray to show off like the manner of hypocrites is, they pray standing in streets, synagogues and other places that men would see and praise them. Prayer is a secret matter between us and God. As believers we should not pray with the intention to please men. There is no problem to stand while praying but it is most advisable to kneel while praying because that was how Jesus Christ prayed, that was how even the apostle prayed. The word kneel in Greek is tithemi, it means to prostrate in an horizontal posture. We are to kneel horizontal not vertically. This implies the sign of respect, humility and brokenness before God. God is our king if we honor humans that are in authority by bowing our heads or even prostrating to pay homage how much more of God who is the maker of all things? Prayer has statute and disciplined we should always follow them. Prayer is powerful and acceptable when we make it according to the statutes of God.

Women are supposed to cover their heads when they pray and men should not cover their heads the reason is because man is the glory of God and the woman is the glory of man. If she covers her head it shows reverence and it means she honors the authority of her husband.

Our master and teacher is the Lord Jesus Christ. There are many false doctrines in the world today. There are many teachers who preach lie and falsehood in the church. We should never accept any doctrine that is not from the word of God. Anybody who teaches anything that deviates from the bible is false. We should always compare what we learn with what is in the bible. Let us weigh what we hear, see or read before we accept them, by so doing we will get to know which is the truth and which is false. The formula for knowing what is true and good is by comparison, by checking and examination. If we don't scrutinized we can easily be misled. It is our obligation to find out what is good so that we can stay away from that which is evil.
FORMER BELIEFS
I used to believe that is not wrong for women to pray with their heads opened.
EFFECT OF THE TEACHING
I realized from the teachings today that when a woman leaves her head opened while praying she is dishonoring the glory of God and her husband.
Thank you so much for reading. I hope you were blessed by what I learnt. You can also join us to learn the true doctrines of our Lord through his servants here