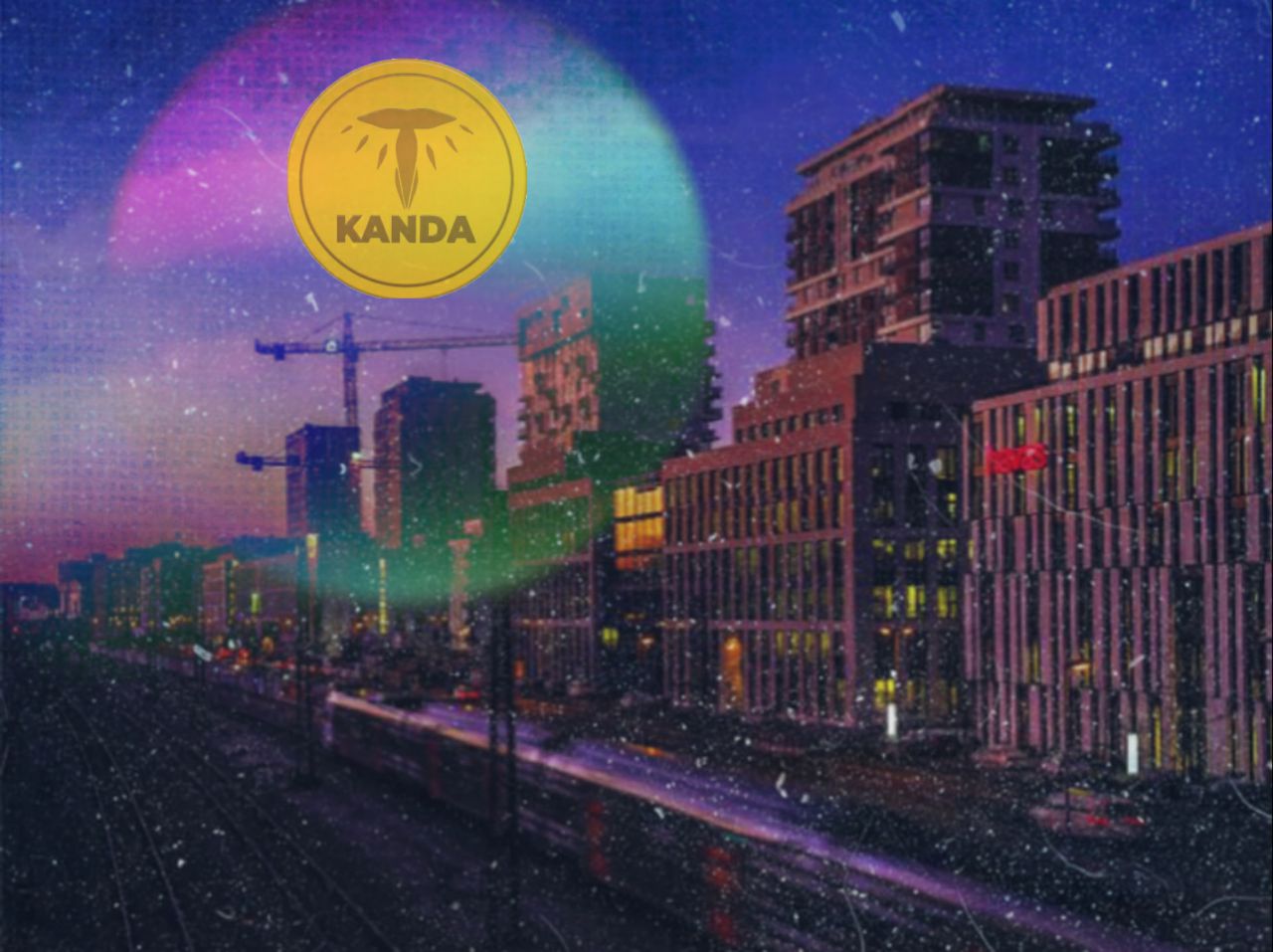 Telokanda is a TELOS, HIVE, EOSIO blockchain based smart contracts that uses Ads to rewards users for taking actions. The platform was initially built on the Telos blockchain and later on, the team established a Community on Hive Blockchain where you can subscribe to here https://hive.blog/trending/hive-182425 The team also launched a super active Nitrous site where community members are rewarded for either creating contents via the site or staking KANDA token, the Telokanda native token. With the use of the Telokanda Nitrous site https://nitrous.telokanda.com Hive platform users can earn both HIVE and KANDA when they create contents or curate other contents in the nitrous site or use #telokanda as one of their tags when publishing the post.
Our aim and objective is to educate a large number of Africans about Blockchain technology and the benefits of investing in Cryptocurrency. Despite the fact that our target is focused at Africans, our community accommodates people from all around the world. We have used our platform to help onboard hundreds of users to Hive blogging platform, Telos Network and guide them on how to own EOS wallets.
KANDA is Telokanda's native token available on Hive-engine, ALCOR exchanges and Newdex where users trade with the
KANDA/TLOS Trading pair. You can buy or sell KANDA using the trading pair link below:)
https://newdex.io/trade/telokandaone-kanda-tlos
The Telokanda Discord is a very active Telokanda community where the team gives away free Tokens like BTC, HIVE, KANDA, EOS, ETH etc to community members using the @tip_cc bot, @tipitbot and @kandabot to host Airdrops, Redpackets, Redenvelopes, Trivias, as a way to help Crypto noobs earn Crypto and understand how Cryptocurrency investment and Blockchain technology works. https://discord.gg/ECsVqza Our Hive, Telegram and Twitter communities are also super active.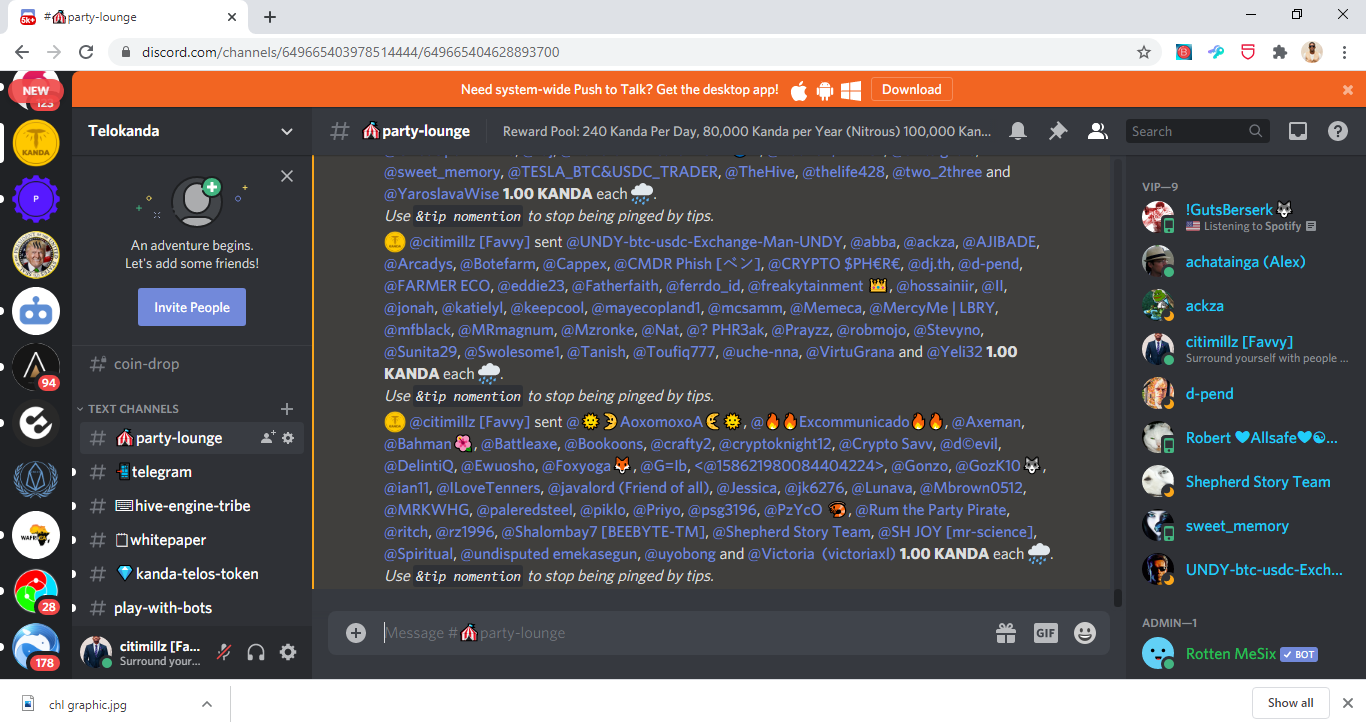 TELOKANDA DISCORD SERVER
Have your PROMOTED Telokanda nitrous post show up every hour on our Discord for other community members to read and support.
Read Telokanda whitepaper here https://nitrous.telokanda.com/hive-182425/@telokanda/whitepaper-for-the-telokanda-network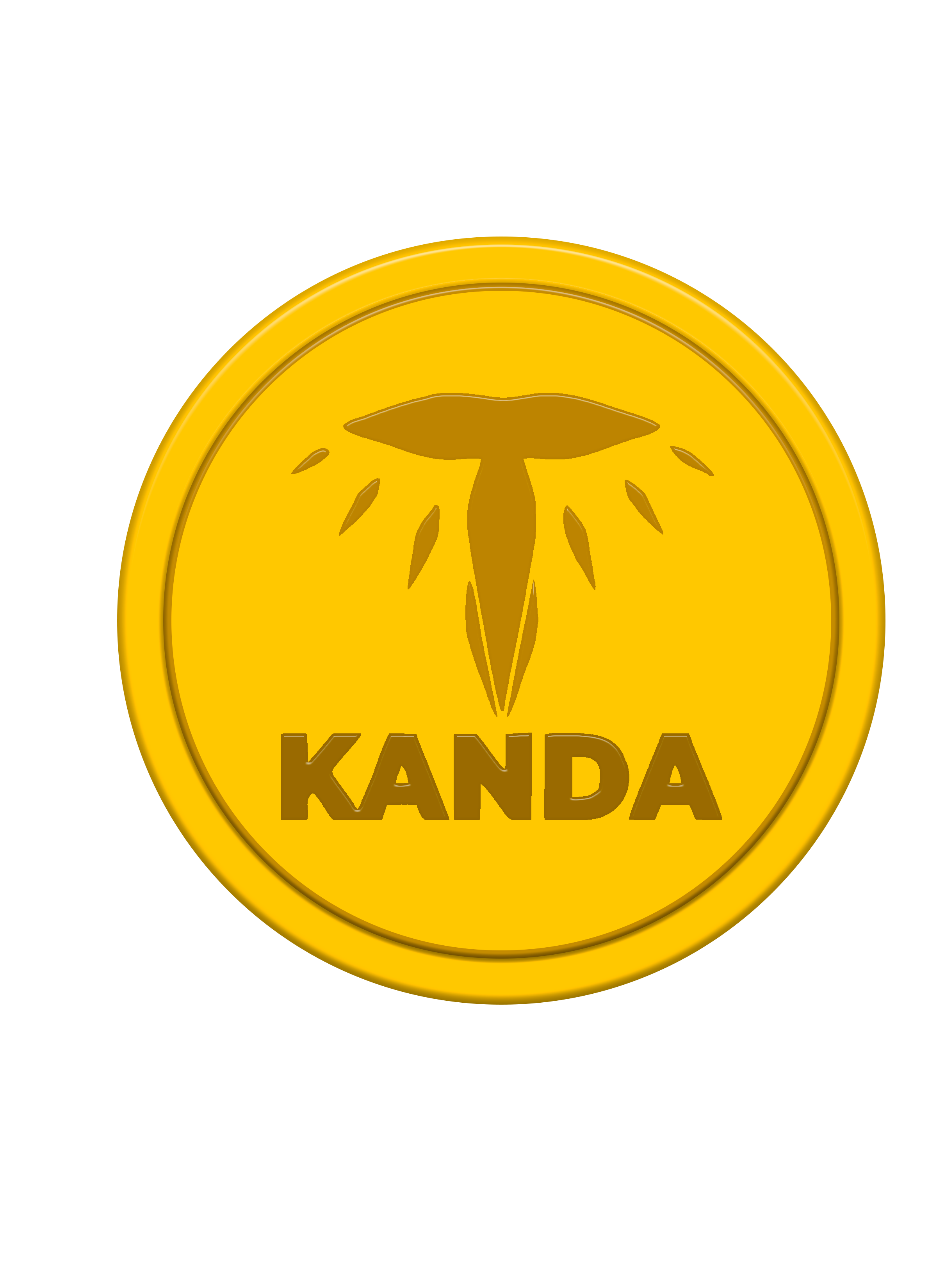 Visit Telokanda website here https://Telokanda.com
Instagram: https://instagram.com/Telokanda/
Telegram: https://t.me/Telokanda
---
Posted from Telokanda Hive Dapp