That moment when we get tired of a company spamming our cell phone messages, so we respond with "stop".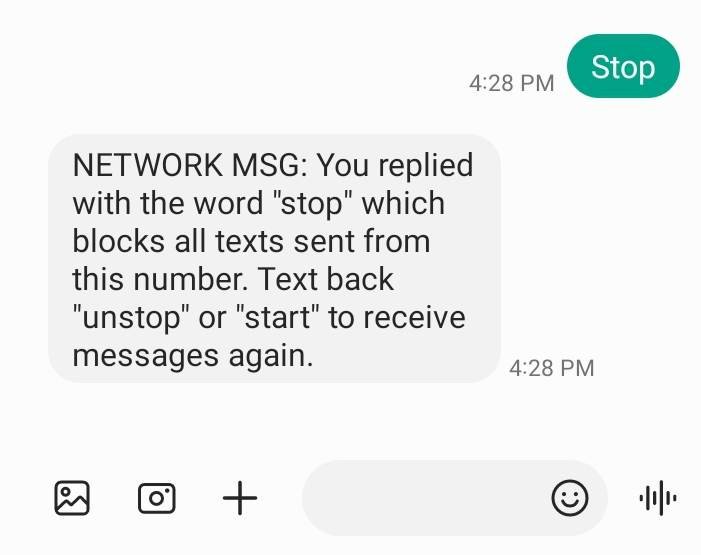 It made me feel better for a minute. I thought to myself "at least that's something I can control. If only the rest of life was that easy."
Then I got a response.
This, of course, led me to analyze the monster tornado in my head as a result, and because I cannot just simply let anything go when I'm in Storm Watching mode, I hyper focused on the message.
(whether you realize it or not, being a kick a* psychic and oracle has its own set of dangerous and complex systems ... "rabbit holes of irrelevance" are the bane of our existence)*
Surrendering to God's Will has been looming on my horizon for days now.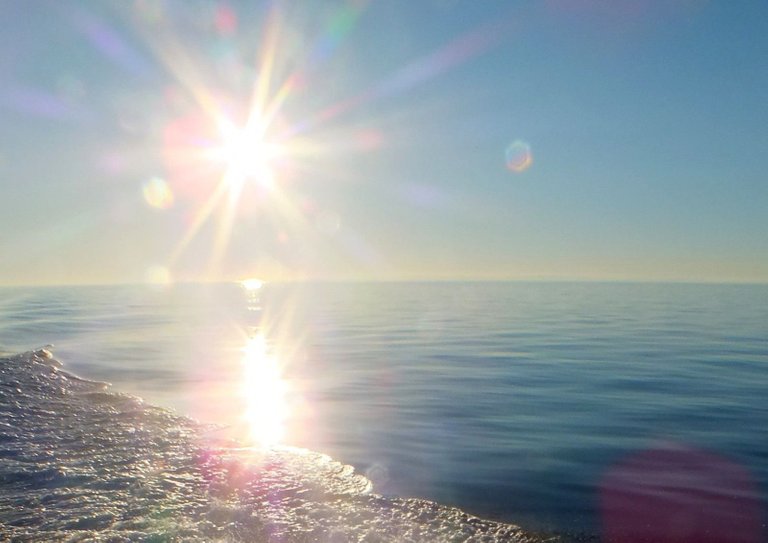 I went to the White Light Express grid and prayed for some guidance.
God said: "Thanks for returning my call! What's up?"
I began asking for wisdom and direction and "what does anything really mean?"
He pondered for a moment... and then asked me to just stick to text messages from annoying companies and why was I trying to find meaning from an auto responder, specifically right now while I was navigating grief.
I said, "Exactly! Which is why I'm here, talking to you God. What am I missing?"
He pondered again.
For another moment.
He does that for everyone, by the way, not just me. Sometimes I'm not actually ready to receive guidance, but this time I was.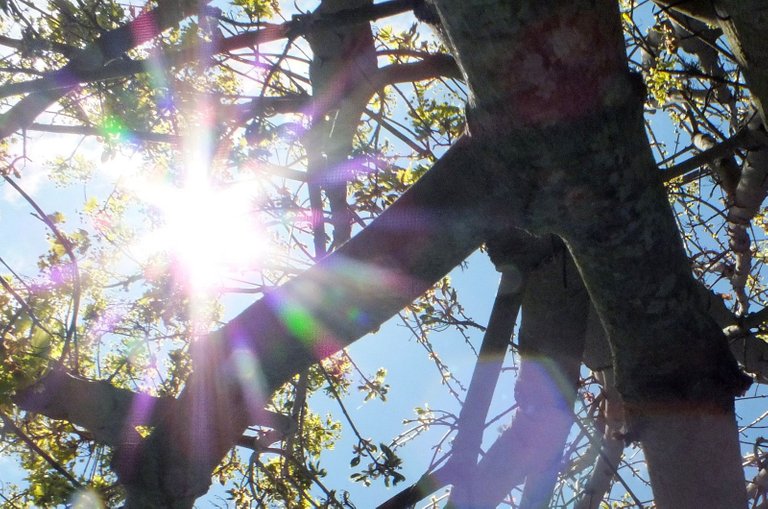 He said "Your friend. You're missing your friend. All the things left unsaid. Messages that went unanswered and then you both just said, 'stop'. His cell service just got upgraded though, yours ... not so much. 3D Technology, AmIRight?"
We both chuckled, then He continued, "It's up to you to send 'start' if you actually want to have those conversations, but you know better than most that messages from this side to yours aren't always clear... furthermore, it's not coming from an autoresponder. It's personal. Keep praying, and tell others to keep praying too, especially when they want to talk to their loved ones, friends and family who are in The Light. I'm the only service provider anyone needs. Messages coming from something other than The Light aren't going to be helpful."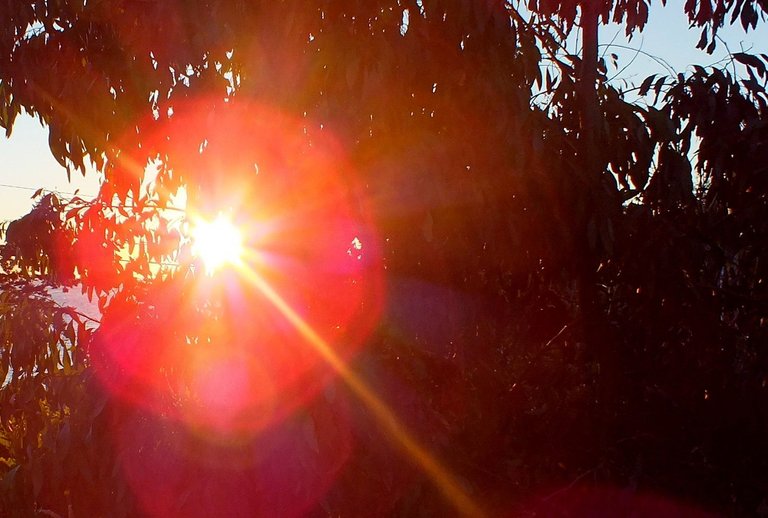 We sat in silence for awhile, God and me.
I thanked Him for His unlimited Data Plan, and got off my knees to go walk my labyrinth... but first I wanted to share. Someone else needs this message too.
The White Light Express Grid is open. Send your prayers. I read them to God and His Angels every day, and The Guardians of the Grid are making sure that energy flows too.
~ With Heart, Rev. Sarah
---
We appreciate your visit to these pages and wish Bright Blessings to All!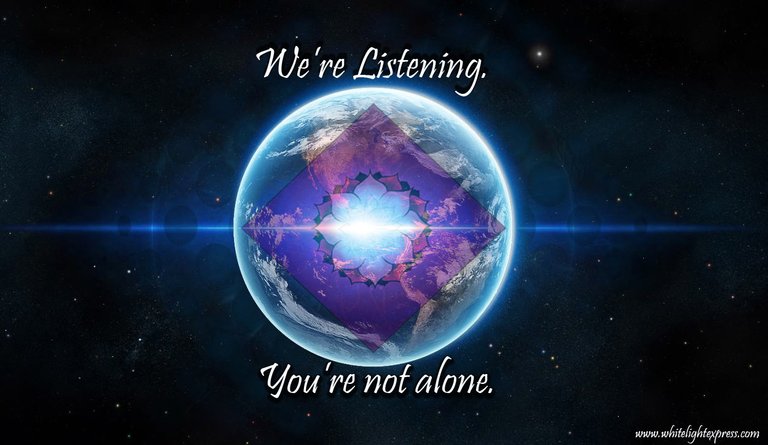 You are not alone!
(Graphic is our own)
The White Light Express Mission Statement:
Since October 2001, the mission of the White Light Express has been to offer healing and transformation through focused positive intention, meditation and prayer. Right Thought is the first step toward Right Action and consciousness. We believe that "holding the vibration" is a profound task and our divine destiny.
We appreciate you following us and upvoting if you feel moved to do so — we also really appreciate comments and feedback! If you enjoyed this post and think others might enjoy reading it, please give it a re-blog or share it to other social media! We love you already, because across all the myriad beliefs we hold, Love IS the answer!
In addition to our blog here on HIVE, you can also find us on the White Light Express web site, on our verified Facebook page and on our twitter feed.