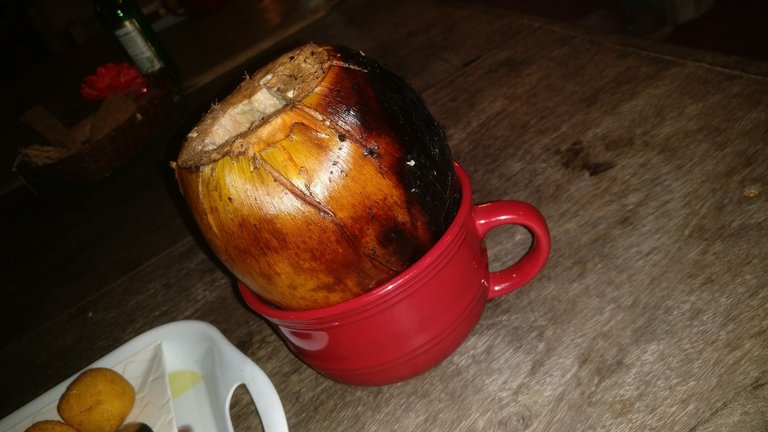 Sometimes you think you've seen it all and then you travel to another country and see you have only seen a small part of the wonders and creativity the world has to offer. This is exactly what happened to us when coming across a cozy family restaurant in Curacao on top of a rock (hilltop) called Shelterrock Paradise.
We went to them one day and got some authentic local dishes. Meanwhile the host, who was also an owner, kept us busy with nice conversations of his life and his genuine interest for Suriname, which is where we are from.
During that conversation he mentioned that they did a special event each month where they roasted/cooked different types of meat in coconuts on hot coals. The next one was the coming friday, which fell within our staying period. Well, it's not everyday that you get to see that kind of creative culinary out of the box thinking. Or maybe I should say inside the coconut thinking.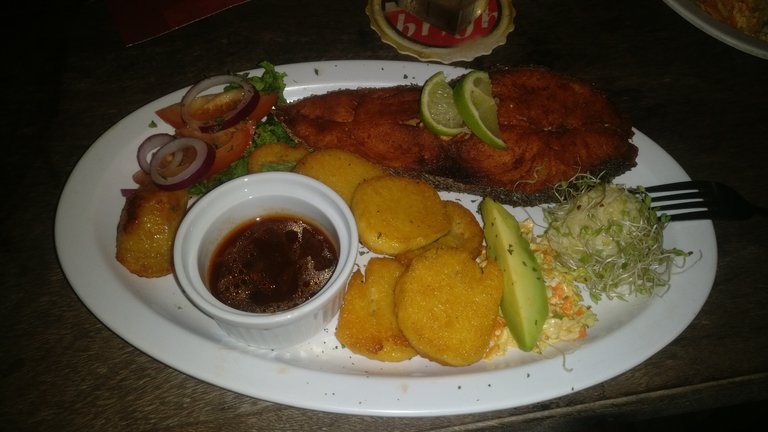 This is what I had the first time around. When on an island, always take the fish. They know how to do fish.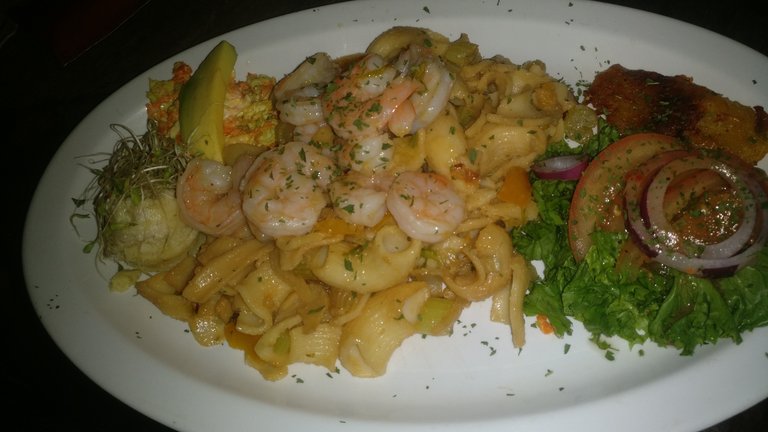 And this was @tanjakolader's dish, always the shrimp addict.
So when we got there that Friday to get our coconut, we had a rejoiced and warm welcome, as the host thought we had already left the country and couldn't make it (which is another story). The rest of the plating was all a buffet and then you got your coconut which you had to reserve in advance, because they had to know what kind of meat you wanted. The options where fish, beef, shrimp and chicken. We were with 6 people, so we made sure to have at least one of each. I got the beef one.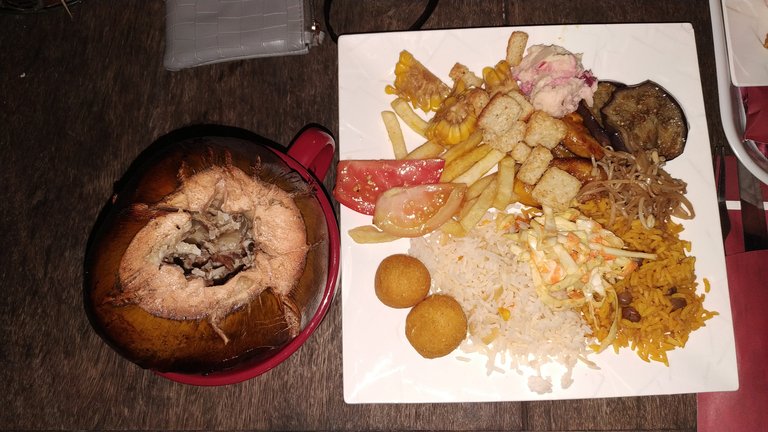 And the verdict? The chef, who is the mother of the host, did an amazing job of seasoning just enough to let the meat and coconut flavor shine through. And that added smoky flavor, is something that I can't really give justice through an explanation. You had to be there. I wouldn't eat out of a coconut everyday as it is quite tedious, but it was a fun unique experience.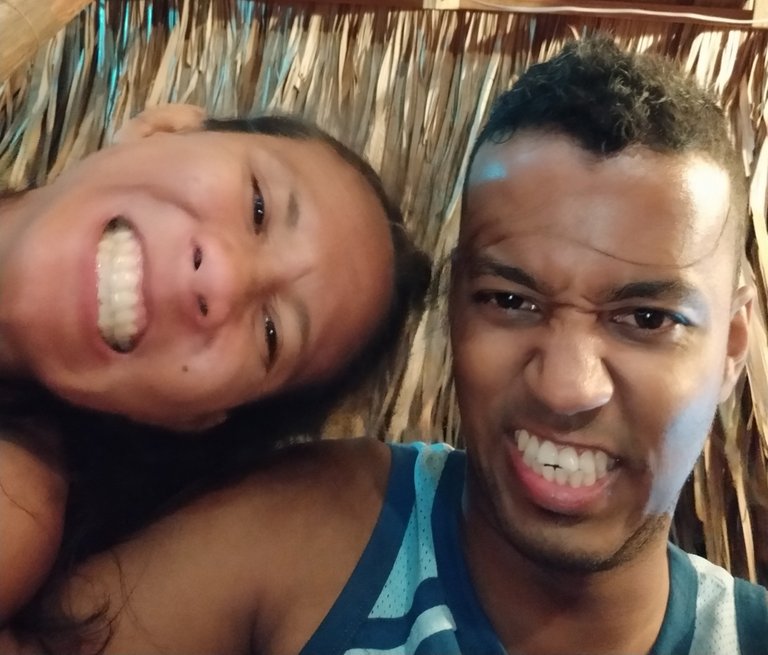 And of course after all bellies are filled, it's time to make some funny faces at the camera.
The experience motivated us even more to have traveling for tasty food as one our goals in life.
Even though this is not an advertisement, I do advice you to give them a visit, if you are ever in Curacao and you enjoy good food and hospitality.
https://www.facebook.com/shelterrockparadise/
---
What are some unique foods you have discovered while traveling?
[ Uniquely Clever Sign Out Message Goes Here ]