Read the full post on TravelFeed.io
---
The road from Paris to growth
The way from Paris to Saint Jean is by train or bus. Most of them go to TGV. It is cheap to book early, but I missed that time, so the price is between 7 and 80 euros, so it takes a long time, but I booked a bus. Instead of just 24 euros, you have to go 11 hours. While thinking about taking the subway, I walked 4.5km o the bus stop early in the morning with my backpack in order to save even a penny. It's 1.9 euros, but if you take the subway for 40 minutes, there is no time difference between 50 minutes, and it was nice to see Paris in the morning.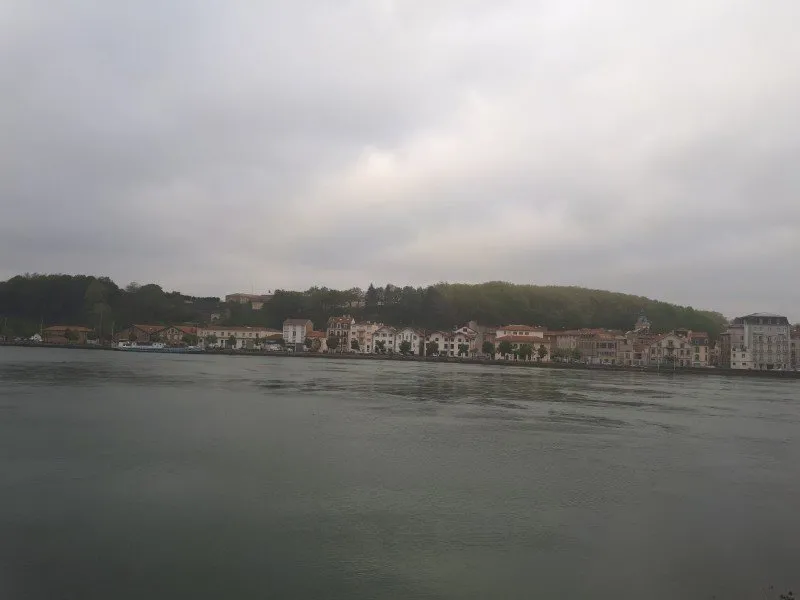 ---
View the full post on TravelFeed
Bayonne, a beautiful city-A city where you can sleep for a day without a pickup
It's a weekday at 7am, but Paris, a metropolitan city, is quiet enough to be suspicious of not going to work. It is assumed that it will be possible to go to work at 9 o'clock and leave at 5 o'clock. It compares too much with 7 o'clock in Seoul. As 8 o'clock approaches, there are a little more people. It's been a long time since the bus complies with the regulated speed and drives with a sense of stability without changing lanes, but it's not very difficult. I stopped by several cities, explored the French countryside, and slept, so I arrived in Bayonne sooner than I thought.
I went to the train station, but there is no train going to Saengjang today. I even checked the information that it was late, but it seems to have changed. I have to sleep in Bayonne for a day, but when I think about it, a Frenchman asks if he is going to grow. sure! Of course I go. The daughter and wife drive in 10 minutes later, and there is a place where they grow up. You can wait for 1 hour instead of 10 minutes. After a while, a Mercedes car arrived, and although it was old, I got lucky to ride a Mercedes. While on the move, they gave me sweets and drove them to the growth center. There are so many good people in the world.
Starving over the Ron Sebastian Mountains. 26 km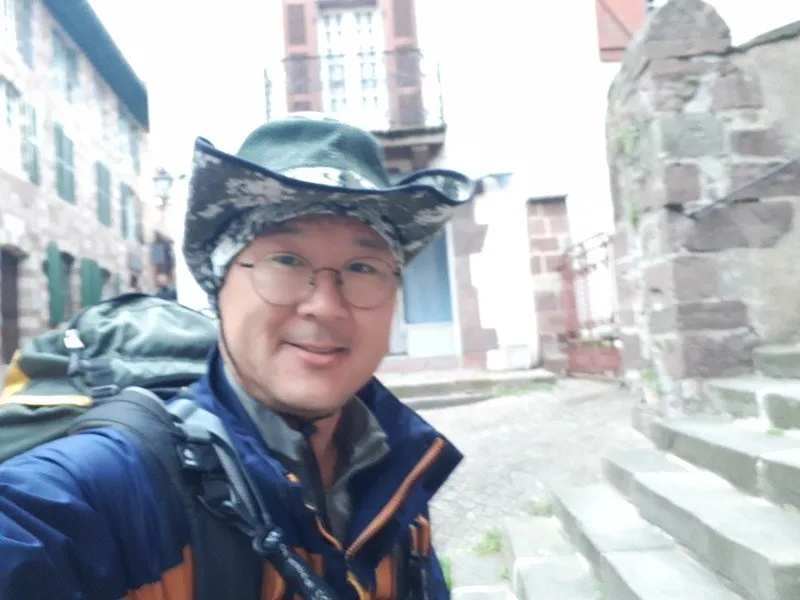 Let's start now.
It was late in the evening, so I visited the pilgrim office in the morning. As soon as 7:30 am, I went to the pilgrim's office, bought a credential (pilgrim's certificate), and left. It's my first time, so it's full of excitement. However, breathing in the fresh air makes you feel better. There is a person in front of you holding a luggage in a big bag, and you say hello quietly. Oh, Korean, I meet Koreans from the beginning. There are a lot of Koreans coming, so I think I will meet Koreans at the first meeting like this. I walk while talking about this and that. It's been six months in France on a working visa and you've been on the road as a pilgrim. Somehow it looked a little sloppy. He told me that it is better to put it in the backpack and pull the waistband as far as possible, rather than holding something in your hand. After walking the pilgrim path, they plan to travel again on a working visa. Young people are living so hard. Save even a penny and do what you like. In a society where they say they have no passion, but do not listen to their stories and give them no opportunity, what should the older generation do? I don't have a sharp answer, but at least listen to their stories first. Then we sympathize and have conversations.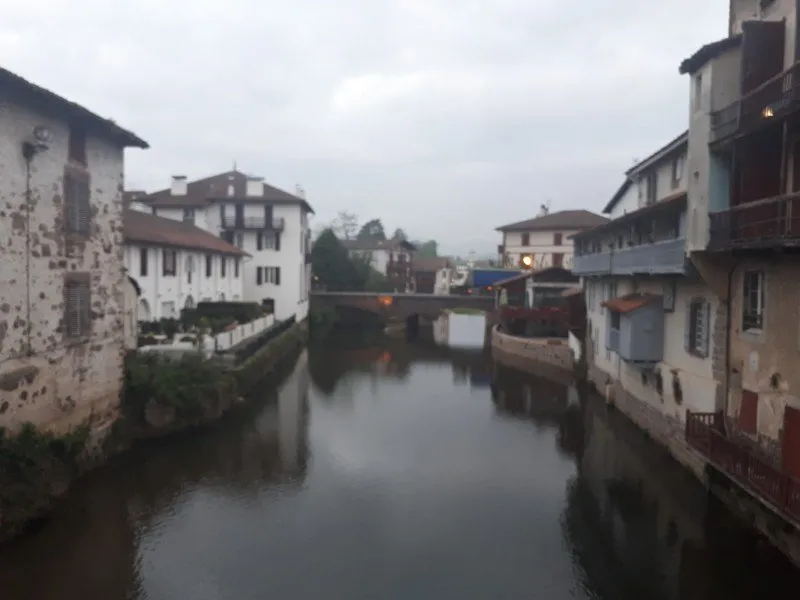 The city of Saengjang also arrived late in the evening, so I couldn't take a closer look, but it is a more elegant city with a river.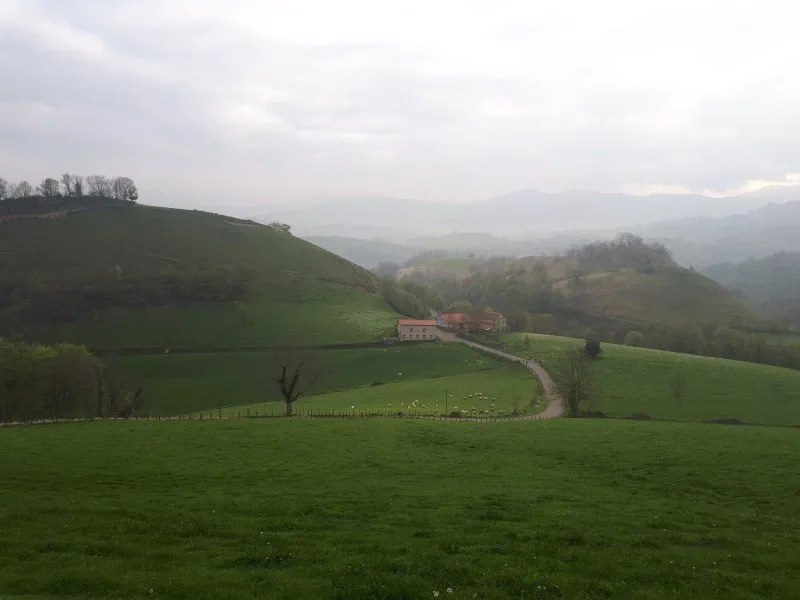 You have to climb the Pyrenees.
Talking happily She tells you to go first because she is slow. Each person's steps are different, so we can meet again. I said hello and went my way. A friend from Germany walks with a guitar. It is said that you hitchhike this far. There are so many people who walk differently in different ways. For breakfast, I rest and this friend goes his way. It will be a repetition of meeting and breaking up for a long time in the future. Rather than forcefully, I think we will meet naturally while maintaining my path.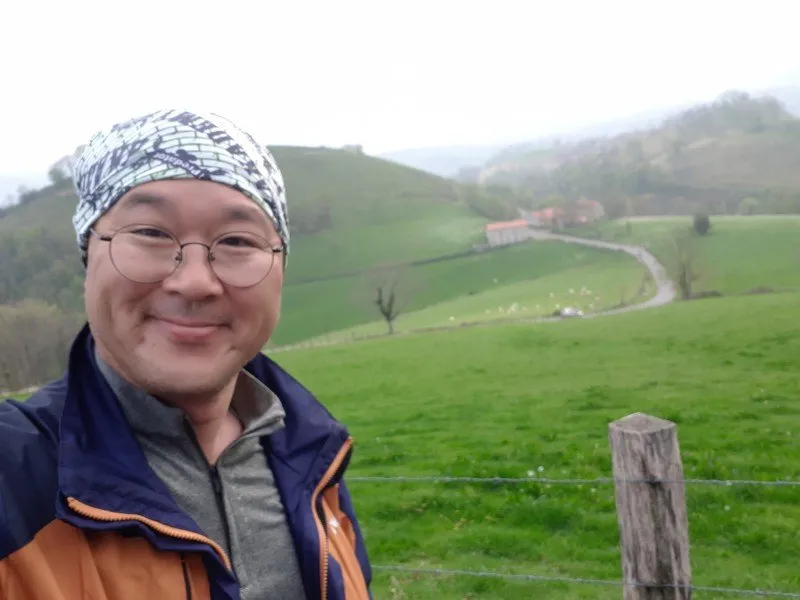 It is still vivid. hehe
It is difficult to cross the Pyrenees with gentle ascents and steep ascents. The pilgrim's office in Saengjang is also controlled in bad weather. Since it is a high mountain, there are many people who have accidents due to sudden changes in the weather, so you should be careful and careful. The French streets are so crowded that there are many bars and restaurants. Believe that, I didn't prepare meals properly, but after breakfast, there is only mountain. In this case, it turns out that I am a selfish personality without measures. What to do. It's my careless responsibility. As I overcome my hunger, I drink only water and walk, and a young New Zealand friend hand me a bread. One small piece of bread is a great strength. The way to get help and help is perhaps a pilgrimage route and our society.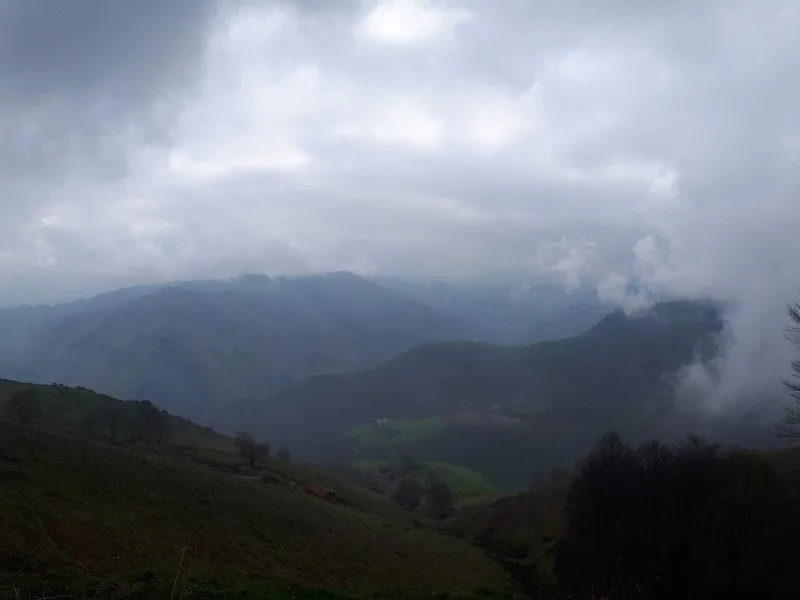 A high mountain that shouldn't be easy to see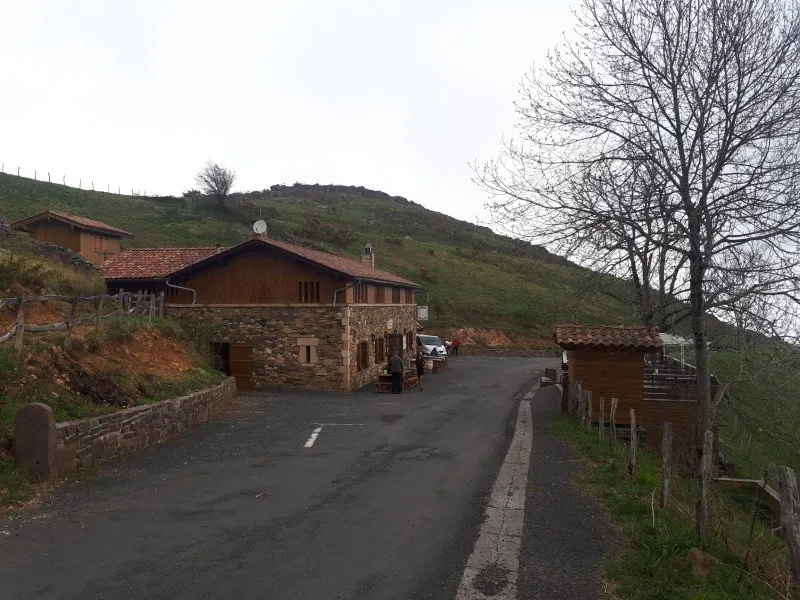 Departing from Saengjang, the first accommodation and bar (cafe) you meet. Please eat something. There is nothing until Ron Sebastian.
With the power of small bread, they crossed the Pyrenees and entered Spain. Since Europe is one country, there is no passport inspection. I entered Spain without even realizing that I had entered Spain. Since then, it has been going downhill for a while. It's the first day, so I'll try one more exam. It's a sign that you don't look easy on the road. Learn humility before nature. Trying out a little more, but the accommodation doesn't show up. I picked up a good tree and walked it using it as a cane. So let's enjoy it slowly. I thought that the goal might be the road here, not the accommodation. I erase the destination in my head and the accommodation will appear soon. The road hasn't changed, but it feels different depending on the person's mind. Arriving at Ron Sebasyes, it is a large lodge and is well equipped for pilgrims to relax. It consists of a neat first-floor bed, but when there are many people, the basement with a bunk bed is crowded. It is better to go as soon as possible.
On the first day, I walked approximately 26 kilometers to Ron Sebayes. Rethink the question you asked as you set out on the pilgrim path. Why walk? It's an easy and difficult answer. There is no correct answer, but it will be a process of asking yourself questions and finding answers throughout the walk. And they praise me. 'Tudaktodak, good job and good job'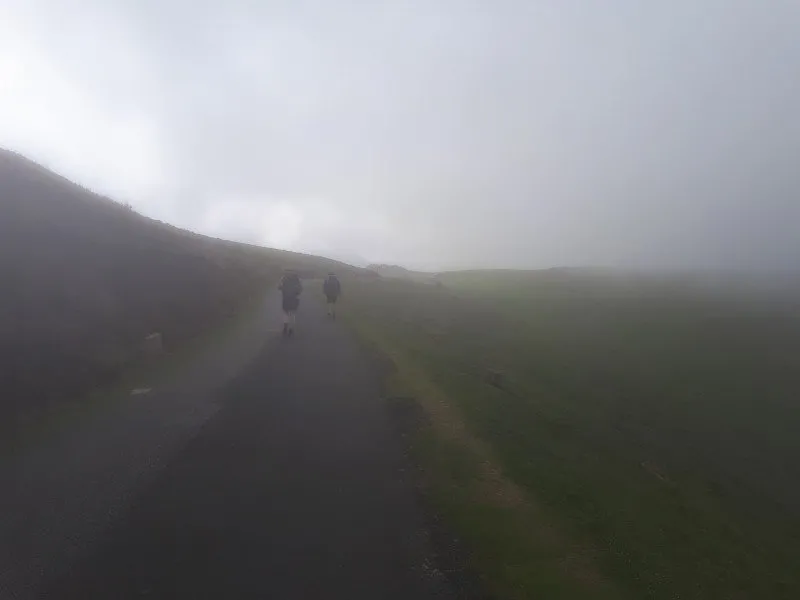 There was fog and then it cleared again and again. It's nicer because of the fog.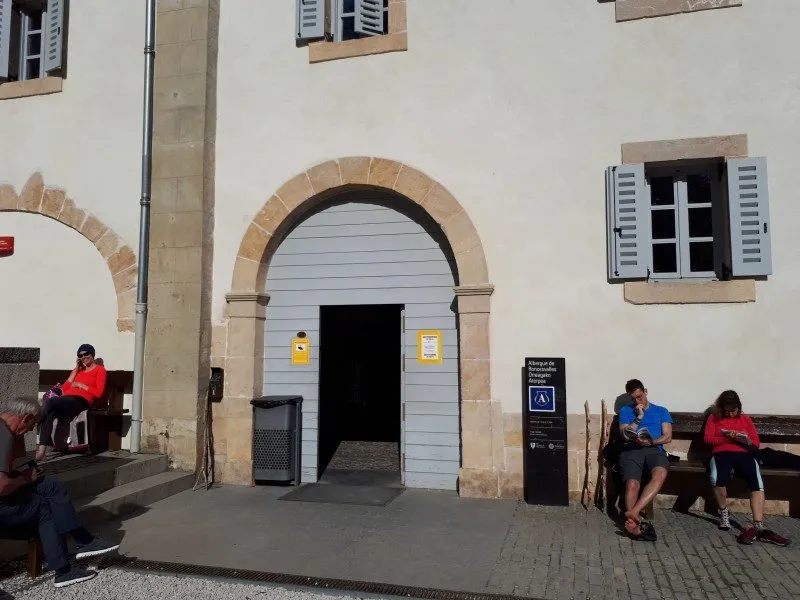 If you arrive early, you can get a better seat. If you are late, you will be assigned to a bed on the second floor basement. The upper bed is a wooden bed on the first floor.
The first day was so hard that I couldn't even take a picture properly, and the day I stretched out, Ron Sebastian Cathedral-It's huge.
Santiago pilgrimage # # French Way # In France the way to grow # Pyrenees # How Minnow # pilgrimage day # Walking # walking tour # pilgrimage walk alone