In April this year we crossed the USA/Mexico border and spent a couple weeks driving down the Baja Peninsula to Cabo San Lucas where we would be doing our Dive Masters certification.
---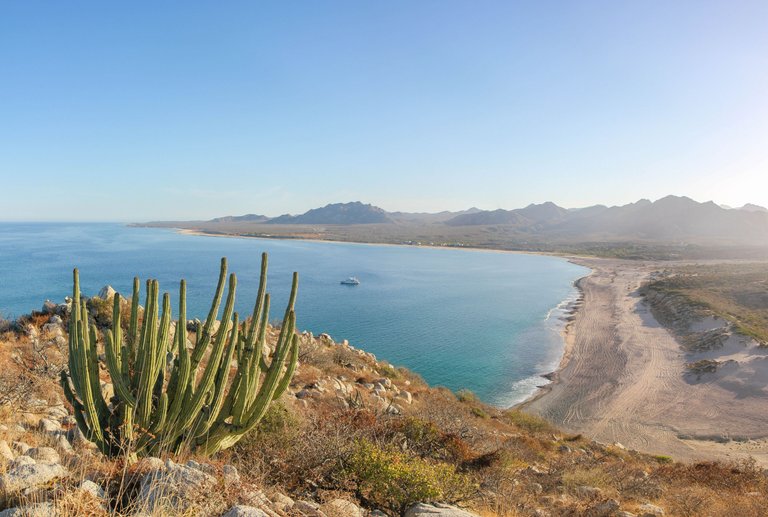 (The view from one of our hikes in Cabo Pulmo)
---
Our first stop was the San Felipe Salt Flats (which I will post about soon), followed by Ensenada. Here we stayed on a cliff overlooking the ocean. A beautiful first night in Mexico.

The next day we made our way further south to Bahia de Los Angeles where we met three men, A Jamaican and a Belgian (both of who were riding bikes down Baja), and an American man who owned land nearby. We ended up staying on the the Americans front lawn with the two bike riders for the night. They were all such interesting people and really fun to spend the evening with.

After I made breakfast for everyone the next we said our goodbyes and set off. We ended up at a nearby beach called Playa la Gringa. We stayed right on the waters edge. It was stunning, and we spent the evening eating tacos and drinking while overlooking the Sea of Cortez.
---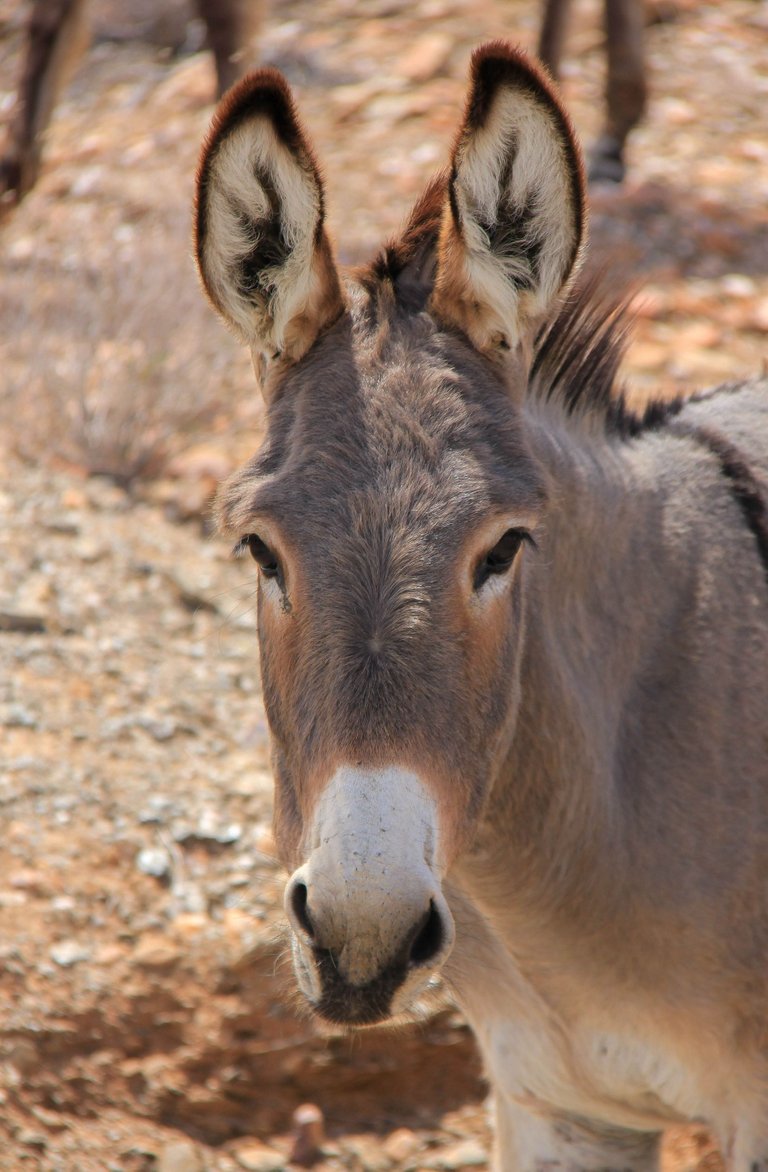 (A wild burro)
---
Next we stopped in historic Santa Rosalia where the French influence can be seen throughout town. After copper was found in Baja Sur in the 1800's ships started arriving from Europe. These days you can see the French-style architecture and taste delicious food all while looking at the beautiful Sea of Cortez. Don't forget to stop at the famous Santa Barbara Church.

Next we stayed in Bahia Concepcion where we stayed on the pebble beach and spent the afternoon watching a massive school of dolphins jumping fully out of the water. A spectacular treat.
---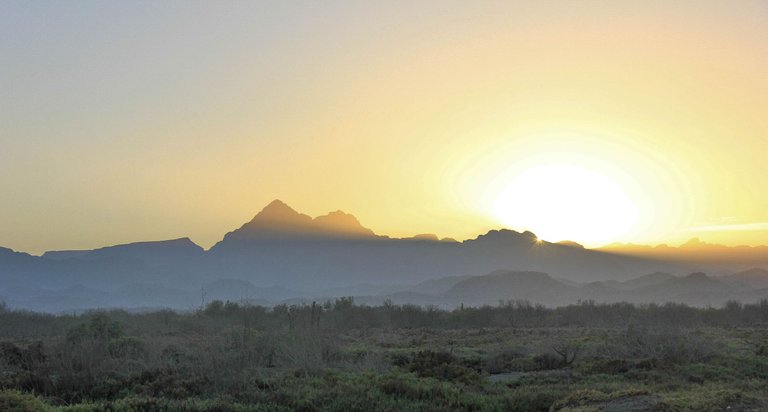 ---
Our next destination was the popular tourist town of Loreto. We spent four days in and around Loreto, exploring all the sites, restaurants, and bars. We relaxed on Playa la Negrita under our own palapa and drank cocktails, we visited the historic Misión de Nuestra Señora de Loreto and wandered along the picturesque waterfront.

After four days in Loreto we stopped at another popular tourist town; La Paz. La Paz is popular as a diving and snorkeling location, but it also has some beautiful beaches and a stunning waterfront walk. We spent three days camped on a beach just out of town, relaxing, and visiting the local sites. We did visit the whale museum but not on this trip to La Paz.
---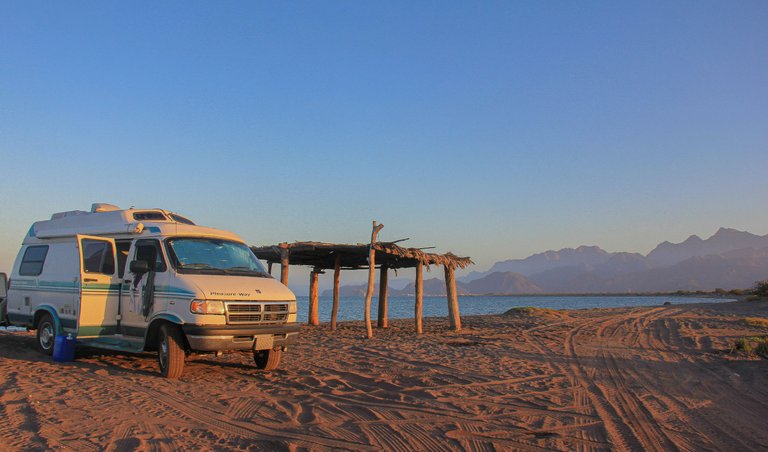 (the perfect beach-side campsite just outside Loreto)
---
Next was Cabo Pulmo National Park. We spent two days here hiking and swimming. I went out snorkeling one day and saw a massive bull shark! Cabo Pulmo is known for it's bull sharks and many divers go here just to see them. We are planning on going back to dive with them soon.

Our last stop before Cabo San Lucas was Playa Santa Maria. We spent three days here relaxing before we had to be in CSL to start our Airbnb. We booked an Airbnb for a month to do our dive masters course thinking that we would move on and travel again afterwards. Well, it's 7 months later and we're still here.
---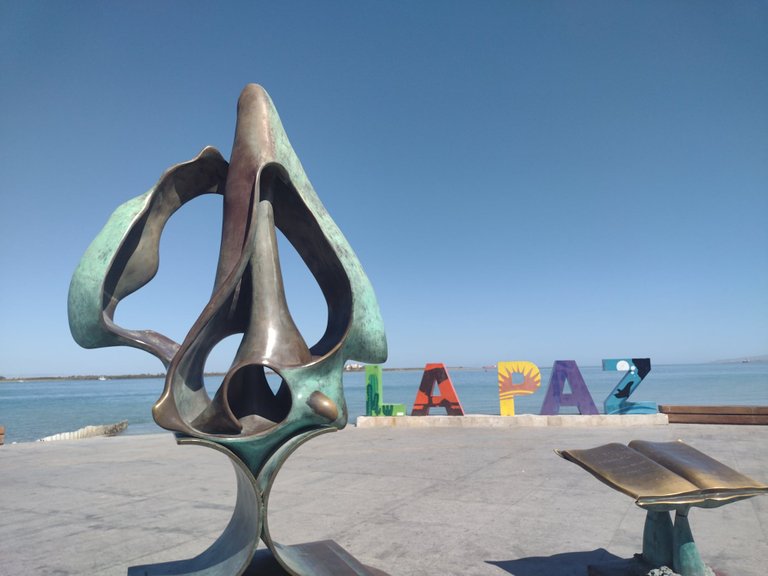 (The La Paz waterfront is full of stunning sculptures)
---
Baja is a fantastic place for vanning. There are so many secluded little beach campsites you can stay at and so many quaint little towns. Everyone was super friendly and helpful, and I never felt unsafe. And who wouldn't want to sit by a beach all day relaxing?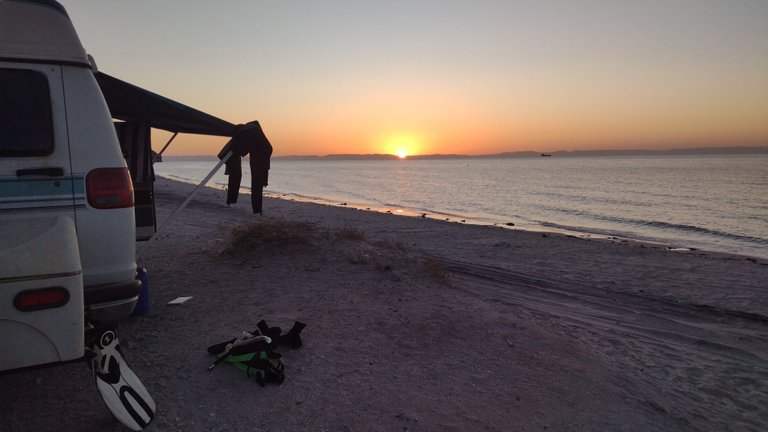 (Another stunning beach-side camp)
---
All images in this post were taken by and remain the Copyright of Bree Plater unless stated otherwise.

You can see more photos at:
website: https://saultphotography.com/
Instagram: @roaming.rammie and @saultphotography
Twitter: @sault_photo