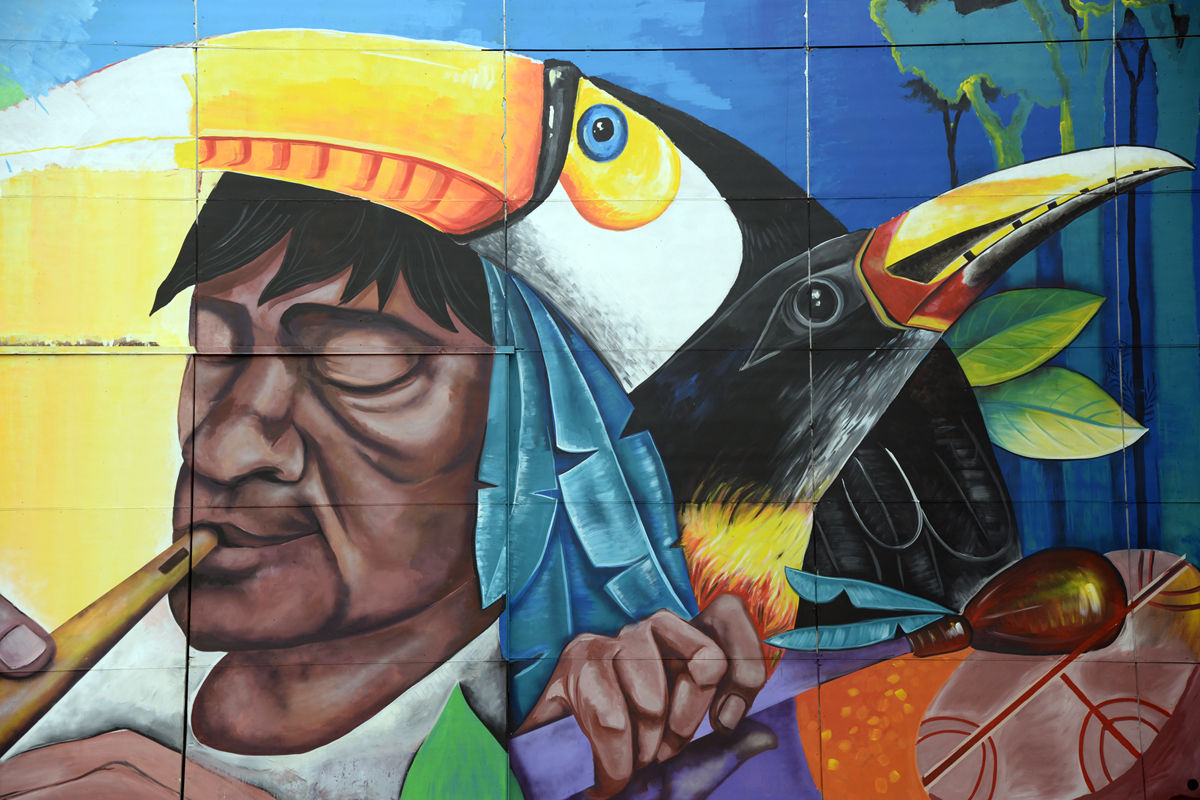 The city of Puerto Iguazú in the north-east corner of Argentina is probably best known for the waterfalls of the same name as the city – Iguazú Falls – the largest water fall system in the world and one of the top attractions when visiting Argentina. The national park surrounding the falls is located on both side of the border between Argentina and Brazil, so in order to see all of it one has to visit both sides. The reason we made Iguazú part of our travel plans, was to visit the falls on both sides. We did have time to walk the streets of the city itself. The tour to the Brazilian side is only a half day tour so we had the afternoon «free». As we walked the streets we came across amazing street art.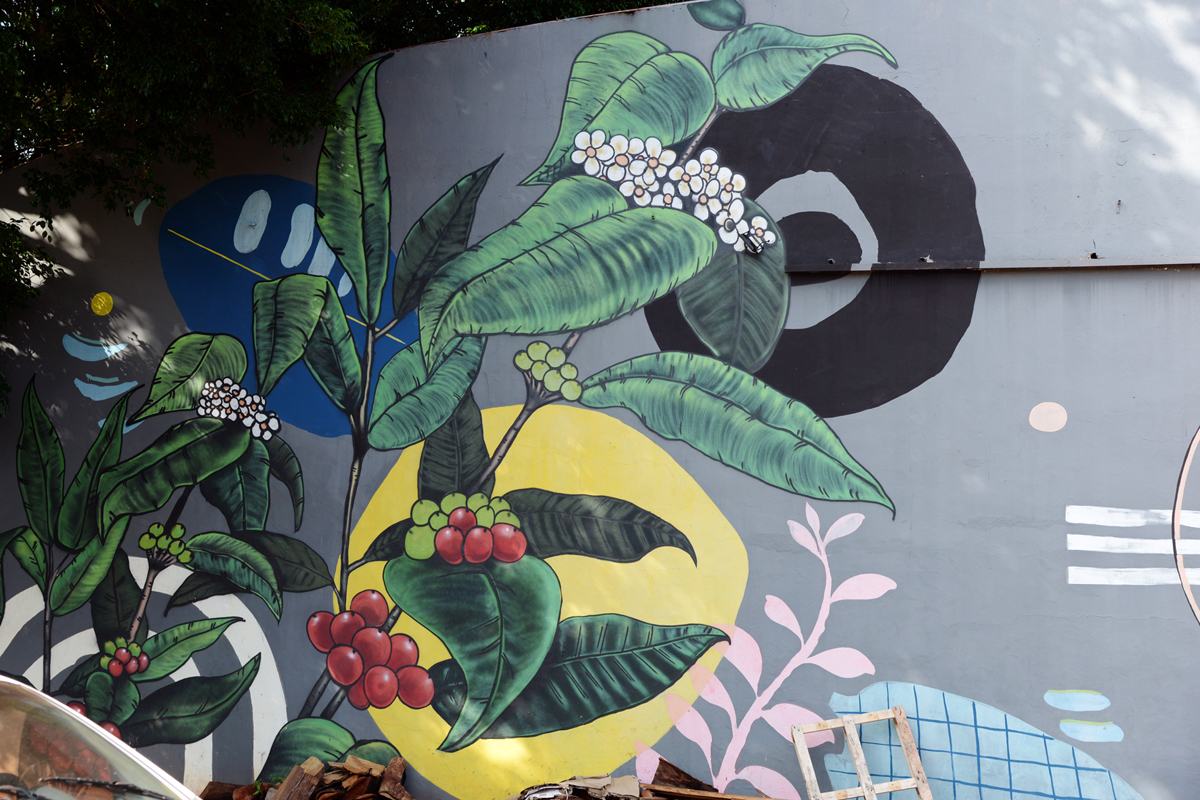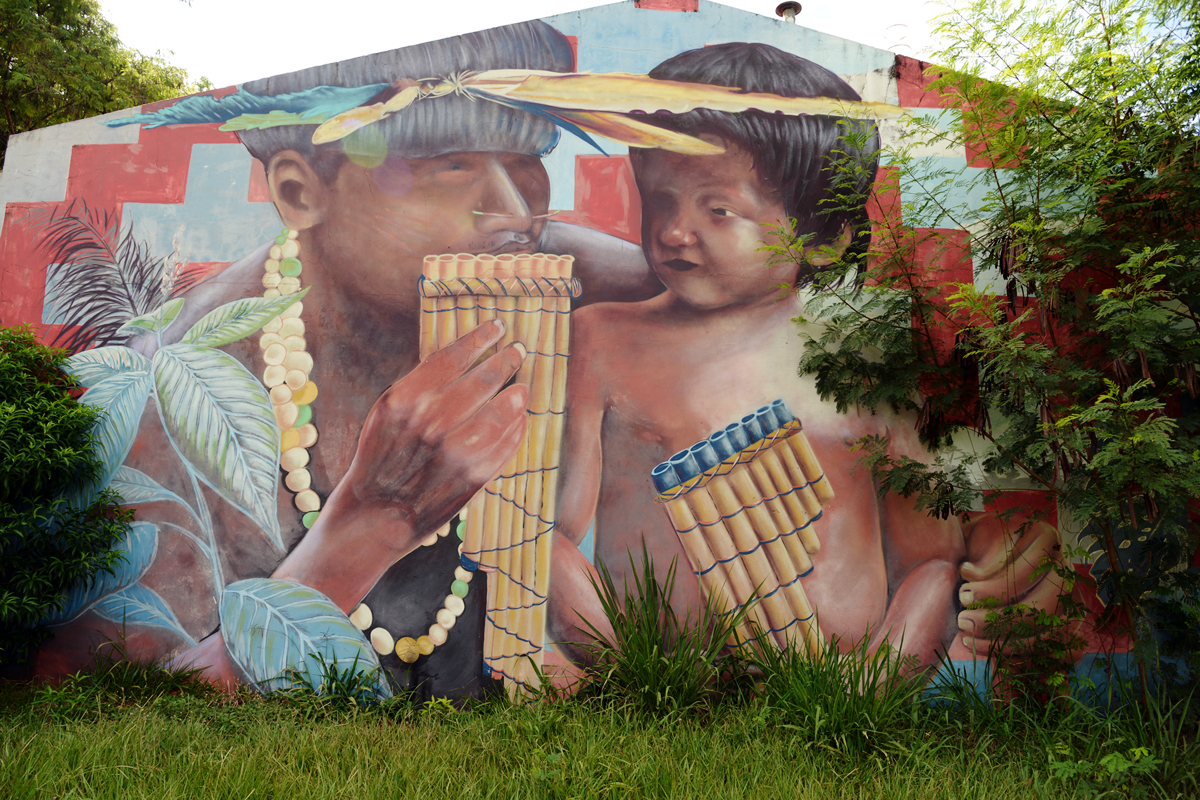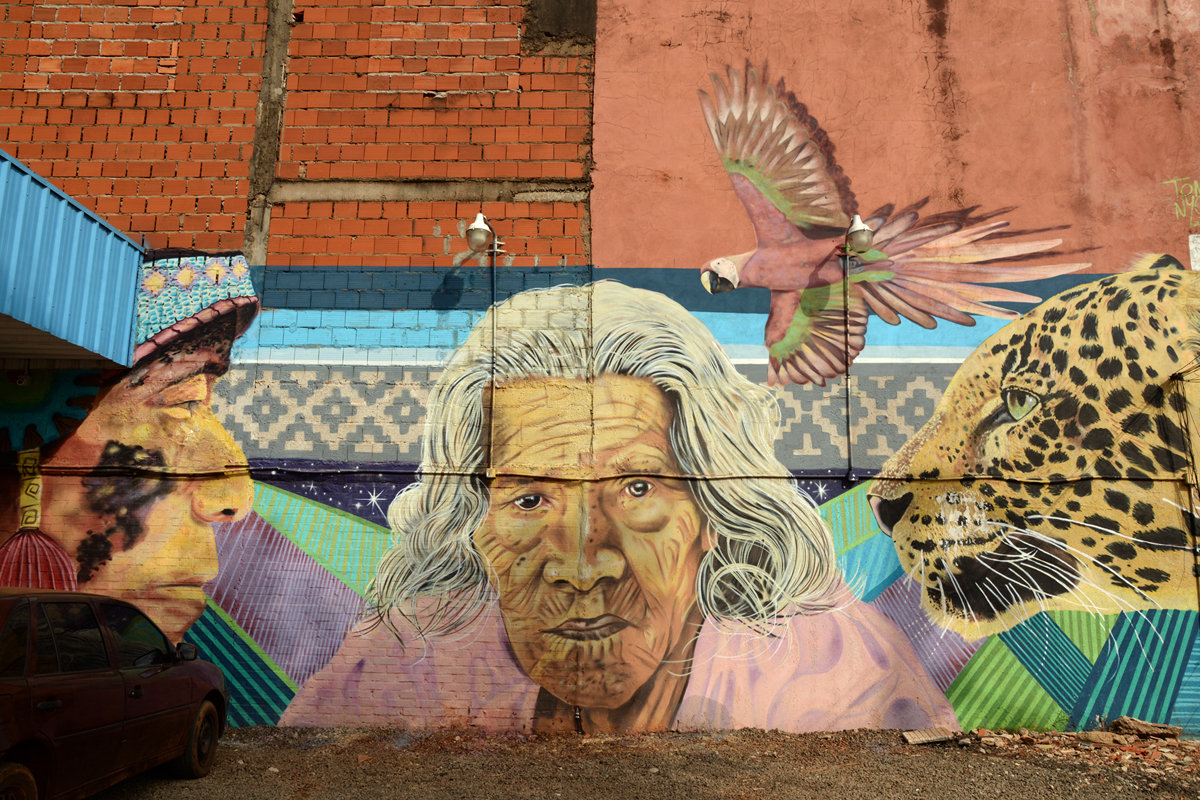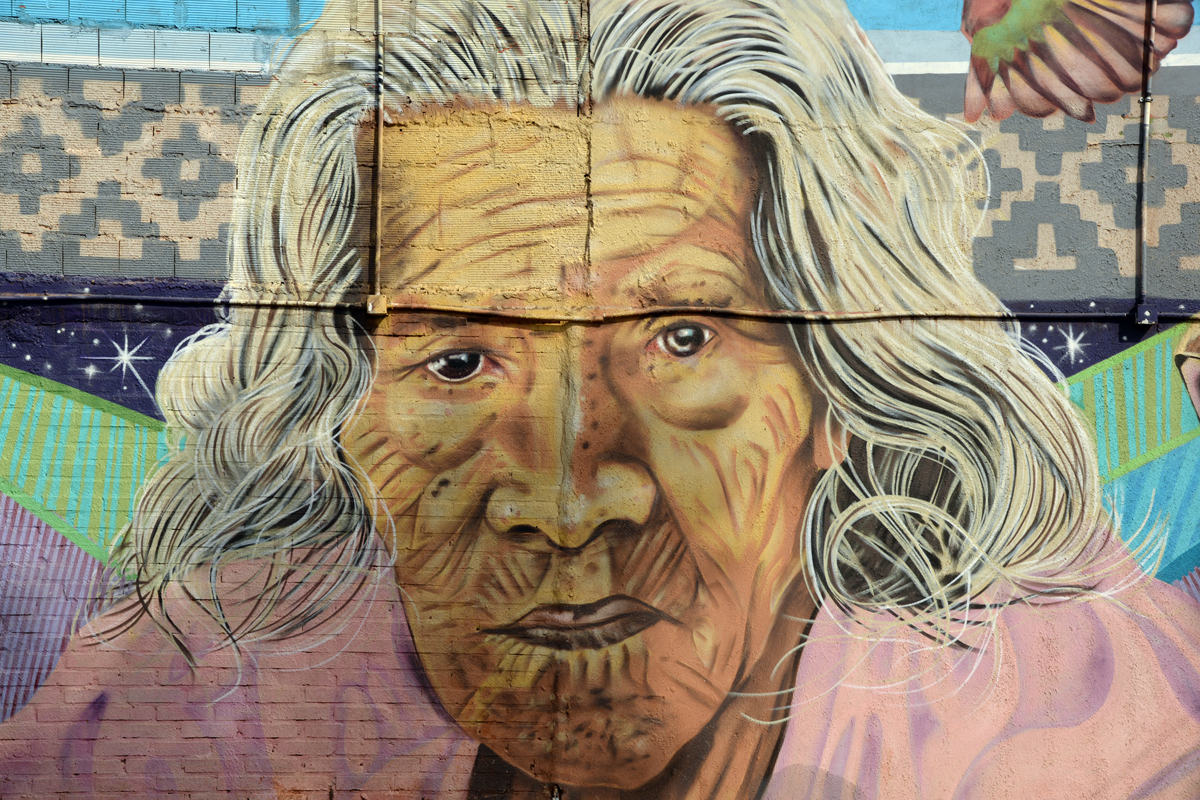 Allready on our walk to our hotel we passed a few, large, beautiful murals. Because of carrying luggage we didn't stop to take photos. But the next day we did. Iguazú is located in the state of Missiones. This is also the state where the Jesuit priests built 30 missiones during the period between 1609 – 1769 in Paraguay, Brazil and Argentina. These so called «reducciones» were built for the Guarani's, the native people of the area. Iguazú still have a large population of natives. The themes on most murals are natives, tropical flowers, animals like the jaguar and birds.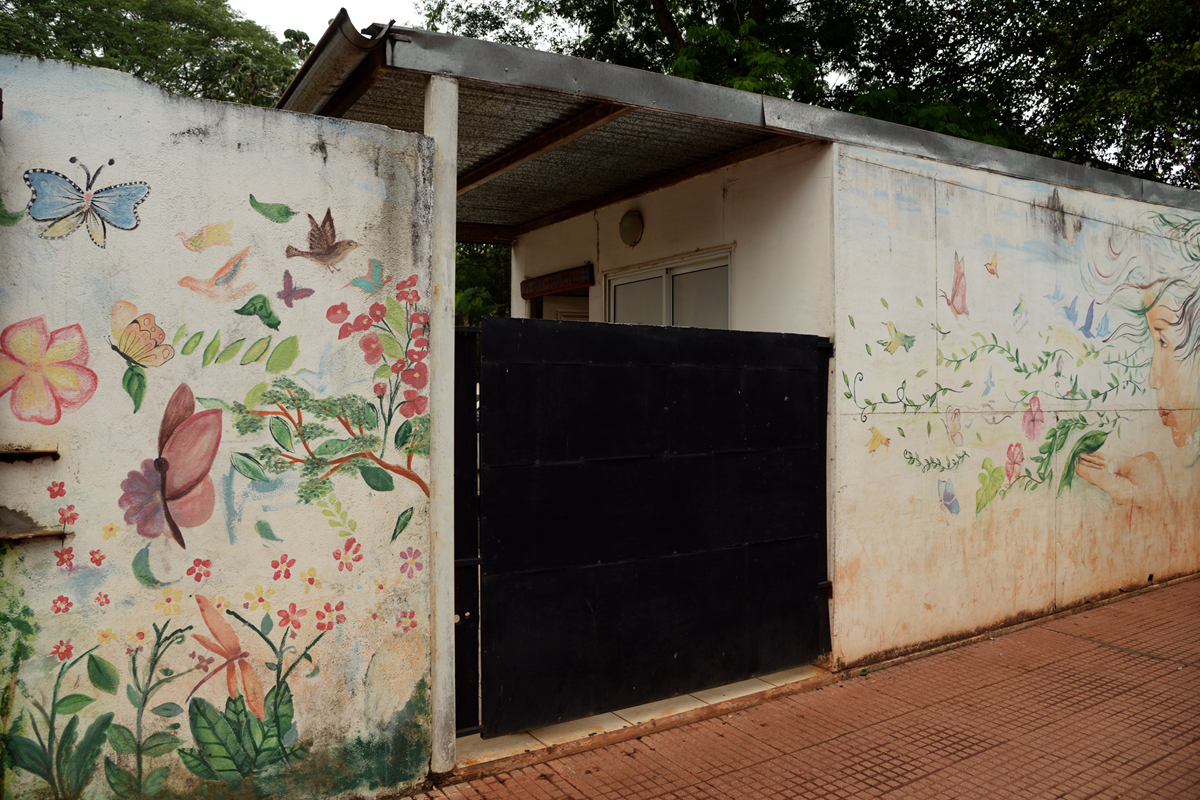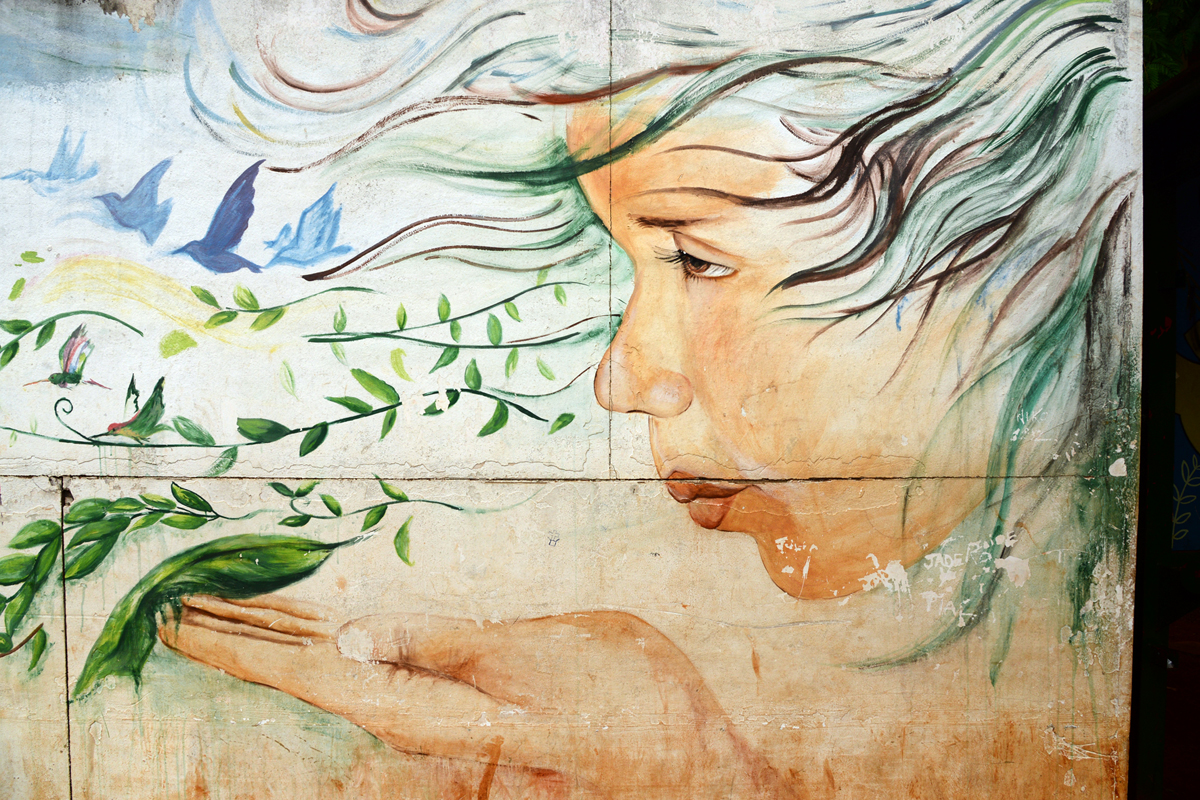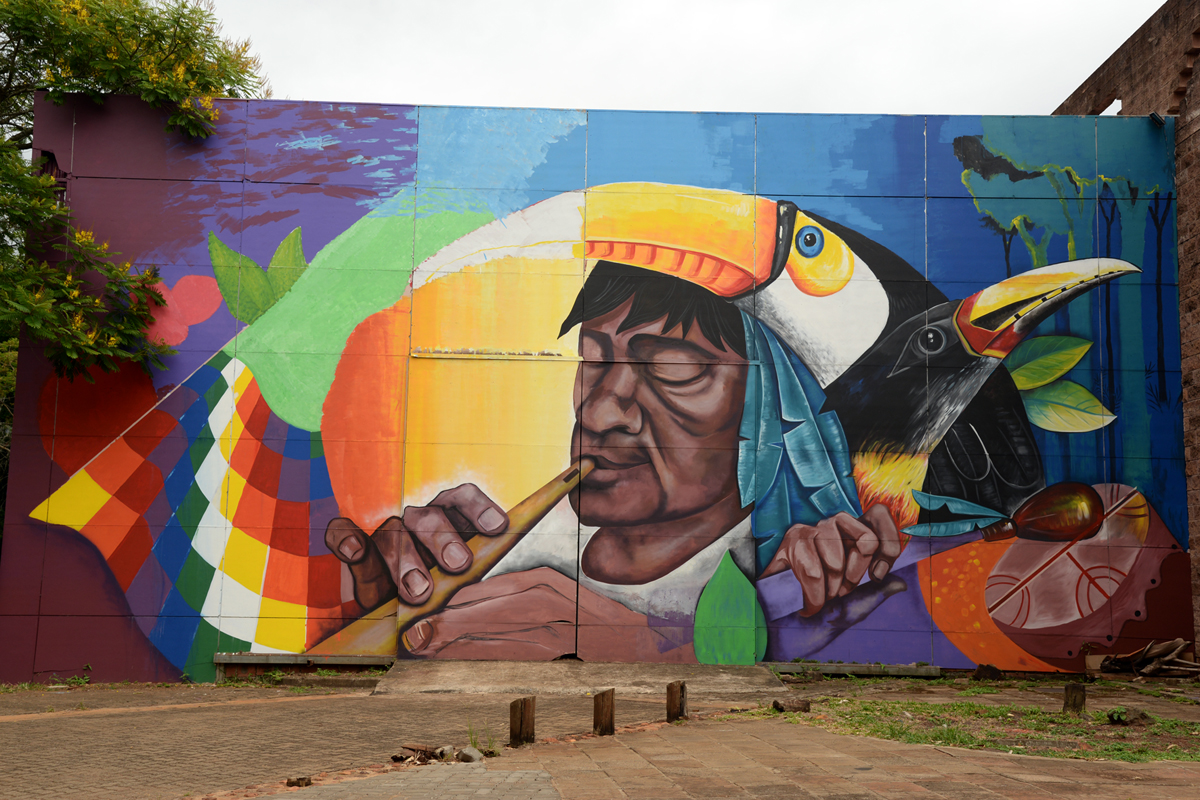 On our way to a viewpoint called Hito Argentina we came across these two beautiful murals. At the end of the road we came to the viewpoint at the confluence of the two rivers Río Paraná and Iguazú. This is the frontiers of three countries : Paraguay, Brazil and Argentina.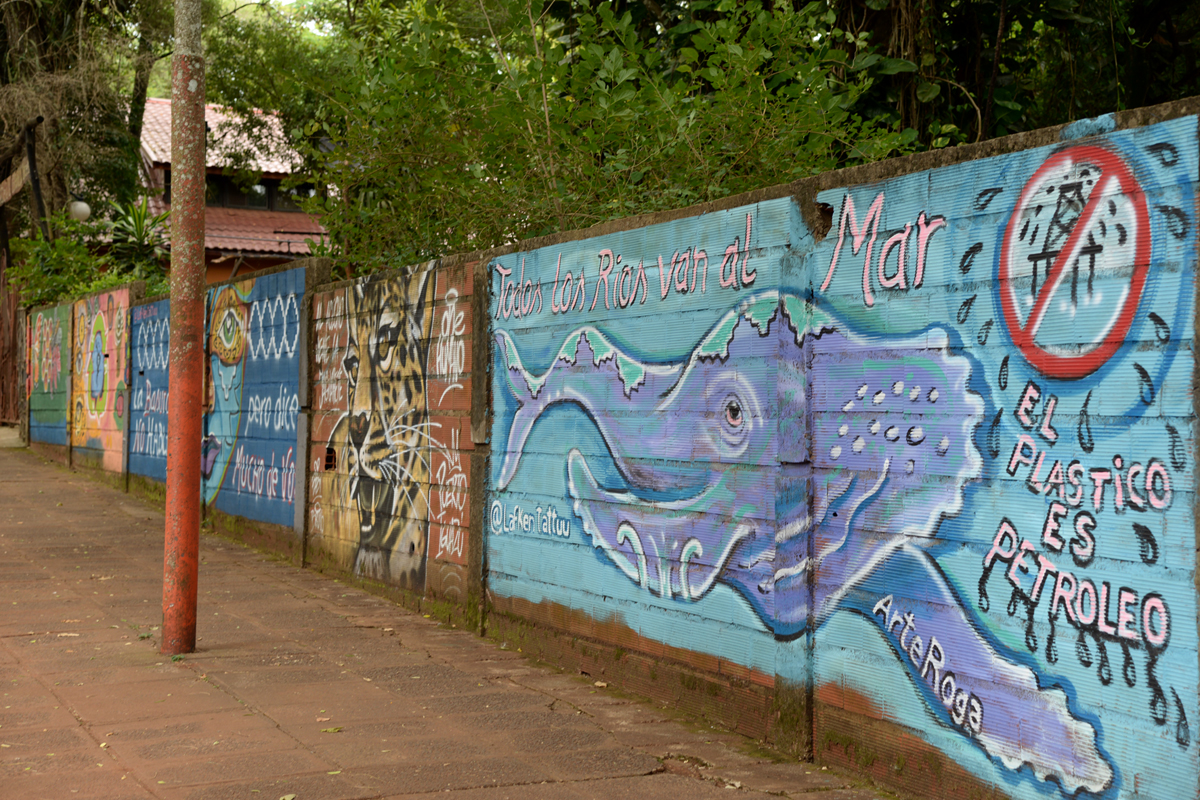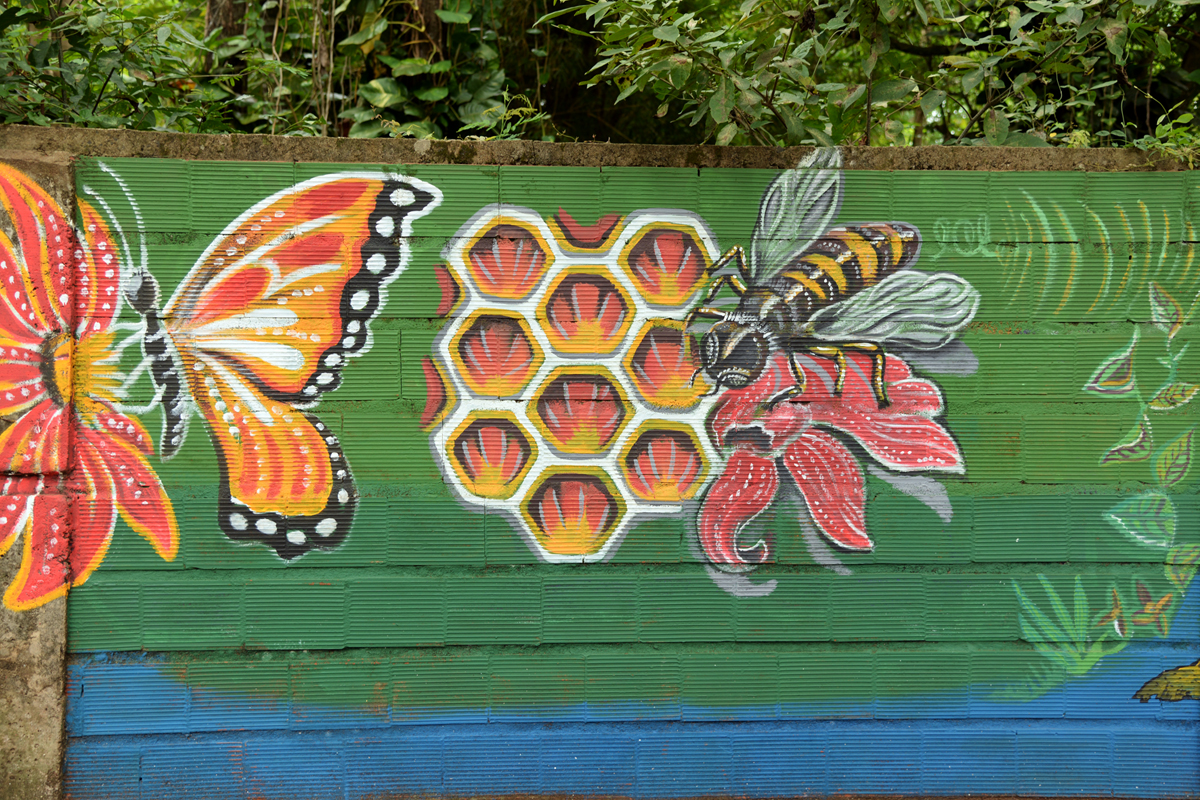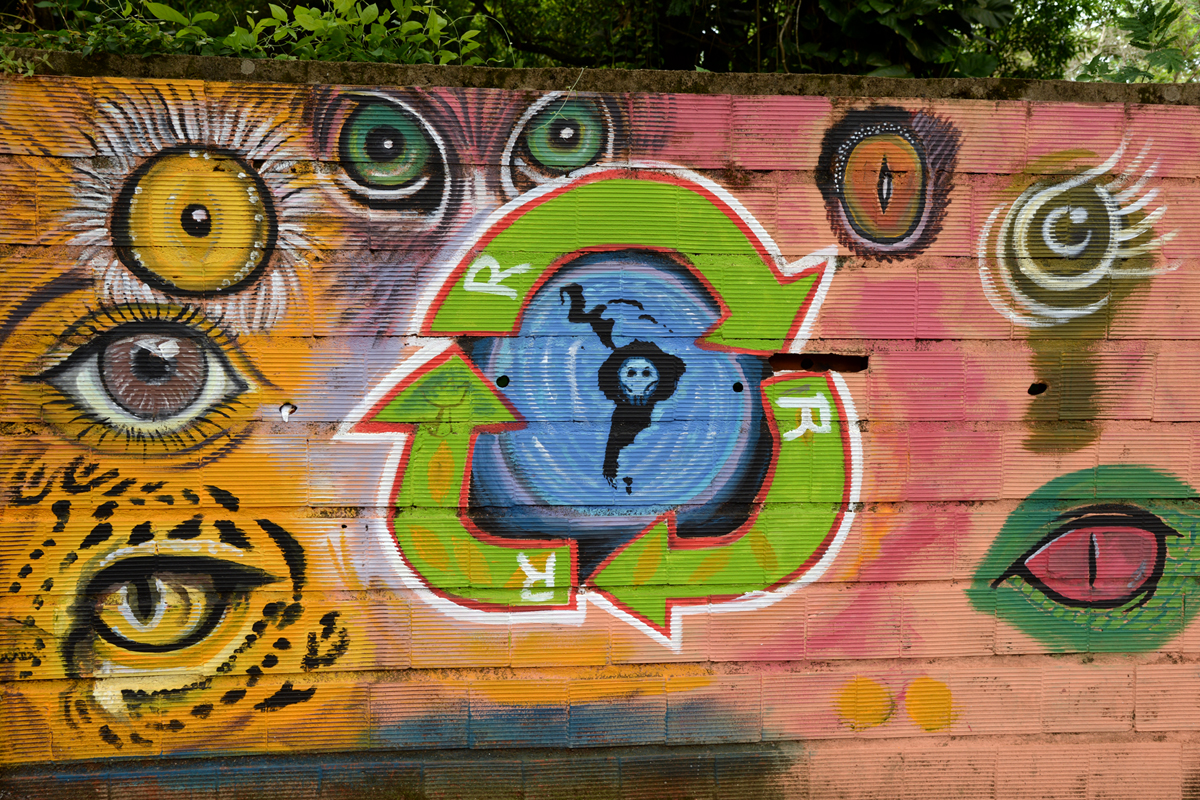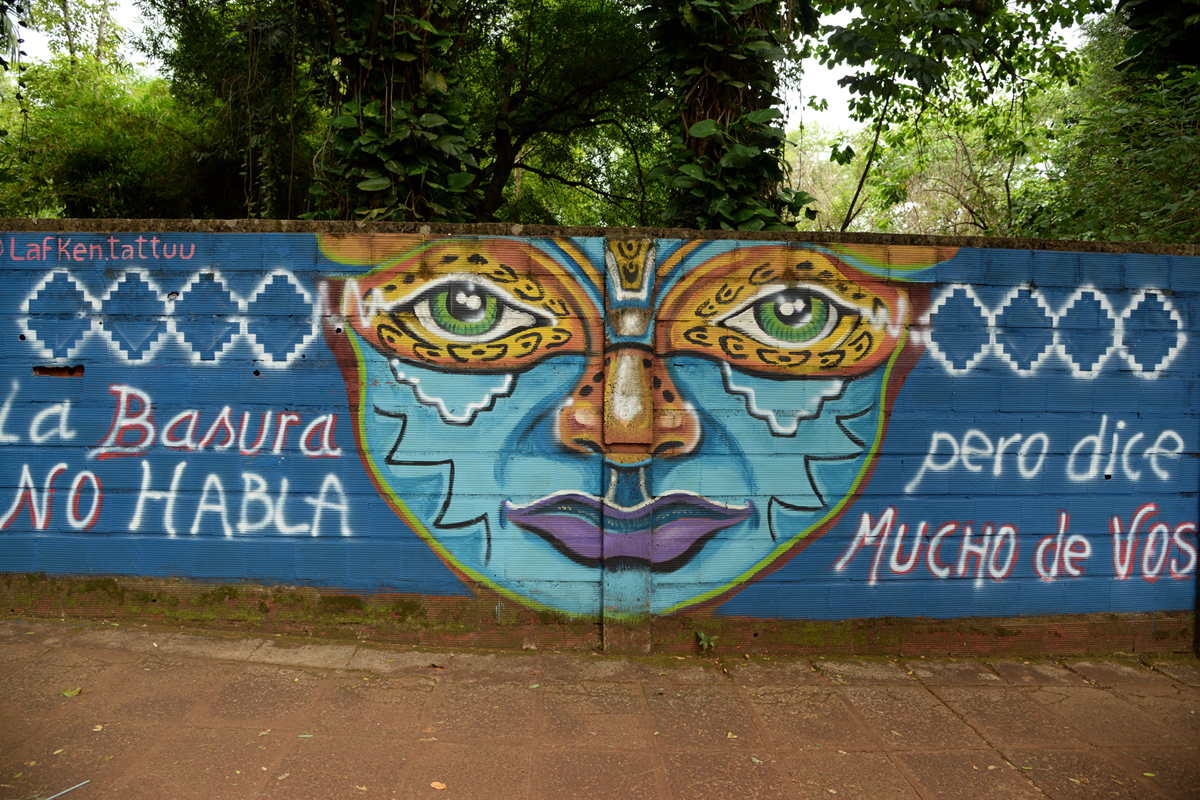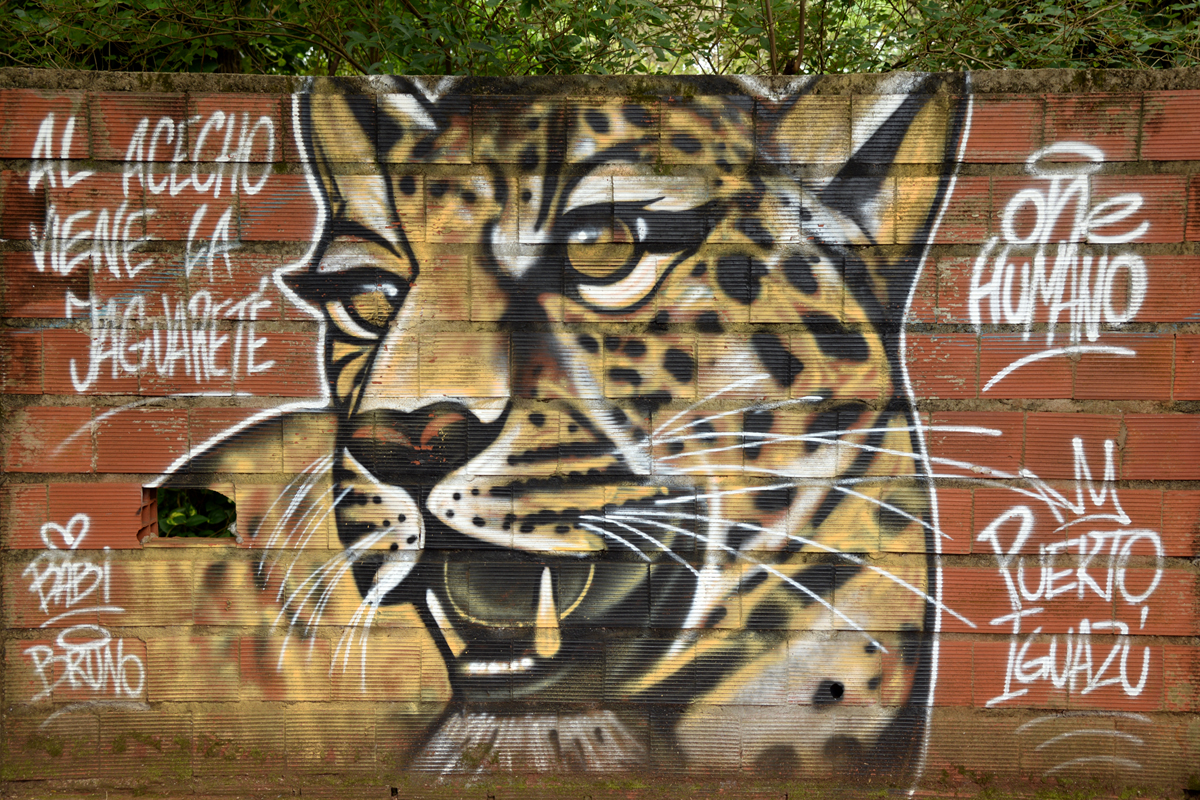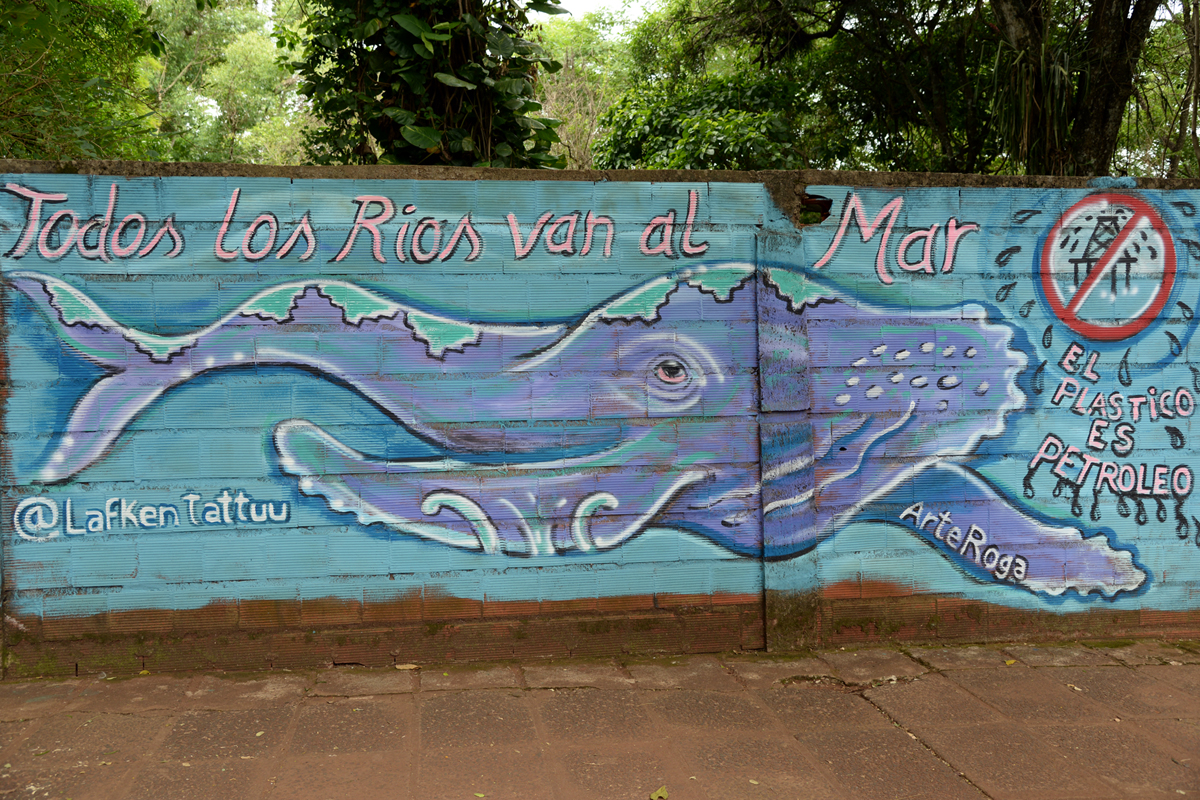 On our way back we passed another wall with graffiti. Again the themes are tropical flowers and jaguar, which does live around here and should be possible to see in the national park. Although the jaguar lives in the area and is also found in the national park, it is rare to see it. I guess they stay hidden when all the tourists arrive.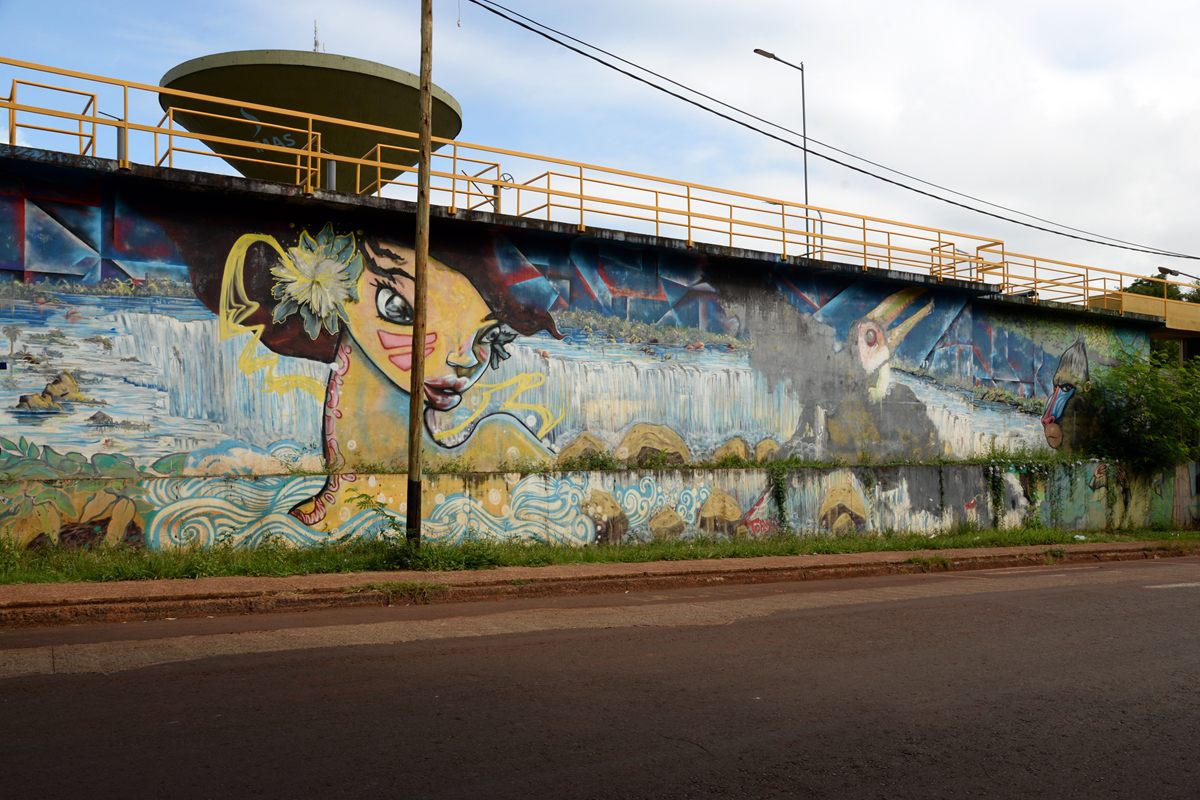 In a side street and only a five minutes walk from our hotel we noticed this wall. It's quite large, though it looks a bit worn, but it's obvious that this is the falls and the tropical landscapes of the national park. You like street art? Join our street art contest ->
CCC's Street Art Contest #133 | 100% Liquid Payout and ecency points as Prize Pool & Winners of #132
Please do follow if you want to keep up with my next street art. Any upvotes or reblogs are hugely appreciated!
Latest street art post, check out :
STREET ART #143 - A mural dedicated to the mothers who are missing their sons (Argentina)
U.J
Kristiansand, Norway
All the photoes are mine, Ulla Jensen (flickr, Instagram and facebook)
[//]:# (!pinmapple -25.59991 lat -54.57873 long STREET ART #144 - The city of Iguazu, Argentina d3scr)
Read about us? // Main page!
Latest content: Travel, Art, Article, Photo