14th edition of the Weekly Street Art and even with the return of the sun (at least on Montreal) you took the time to write and share great Street Art in the Street Art Community. We've once again taken an artistic World tour. 🙏
---
Et voici la 15ème édition du Weekly Street Art avec encore du Street Art provenant du Monde entier, toujours aussi cool de découvrir des nouvelles œuvres et des nouveaux artistes grâce à notre communauté Street Art. Merci à tous pour vos posts. 🙏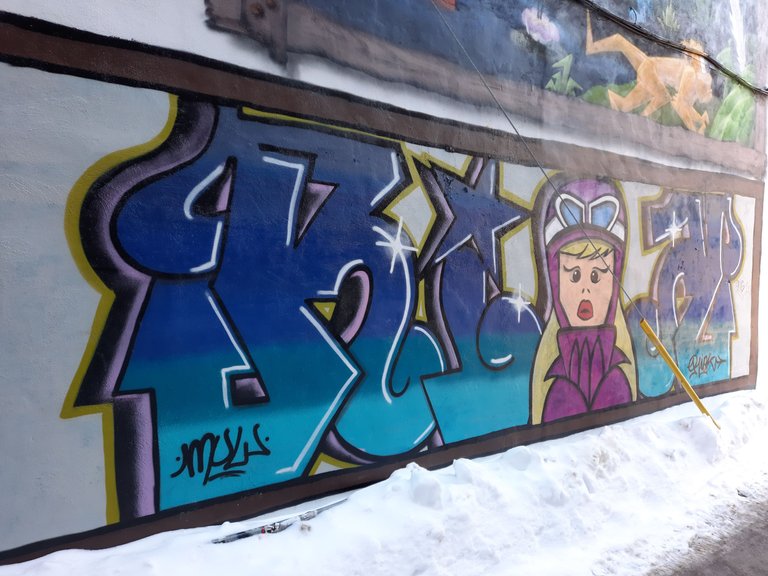 Picture taken this winter in a very narrow alley near Mont Royal Avenue and Saint Denis Street in Montreal. I don't know exactly who created this lettering with the character from Dastardly and Muttley in their Flying Machines, the cartoon by William Hanna and Joseph Barbera, despite the signature of Myls. No info...
 
Photo prise cet hiver dans une ruelle très étroite près de l'avenue Mont Royal et la rue Saint Denis à Montréal. Je ne sais pas exactement qui a l'origine de ce lettrage avec le personnage de Satanas et Diabolo, le dessin animé de William Hanna et Joseph Barbera, malgré la signature de Myls. Aucune info...

Here are the 3 selected posts this week with black and white pictures to force you to go to the posts to discover them in color. I don't know if it worked last week. It's worth it 😀 / Voici les 3 posts sélectionnés cette semaine avec des photos en noir et blanc pour vous obliger d'aller voir les posts pour les découvrir en couleur. Cela vaut le coup. 😀 :
---
@karbea - Pampatar (Venezuela)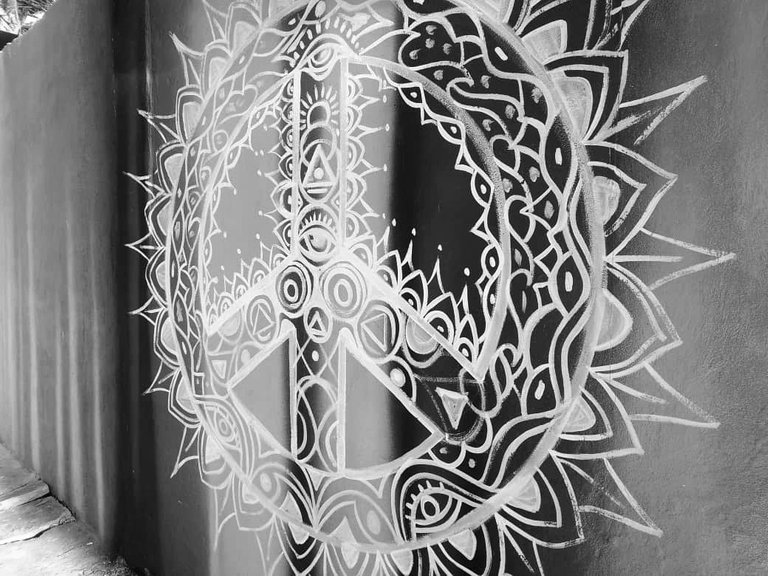 Very nice work in a mandala style photographed by @karbea on the Margarita Island in Venezuela. The colors are rather neutral but the pattern is superb. A big thank you for sharing these pictures with us. 👍
---
Très belle œuvre dans un style mandala photographiée par @karbea sur la Margarita Island au Venezuela. Les couleurs sont plutôt neutre mais le motif est superbe. Un gros merci pour nous avoir partager ses photos. 👍
📰 CCC's Street Art Contest #94

@street-ar - Sumer & Dread - Nußloch (Germany)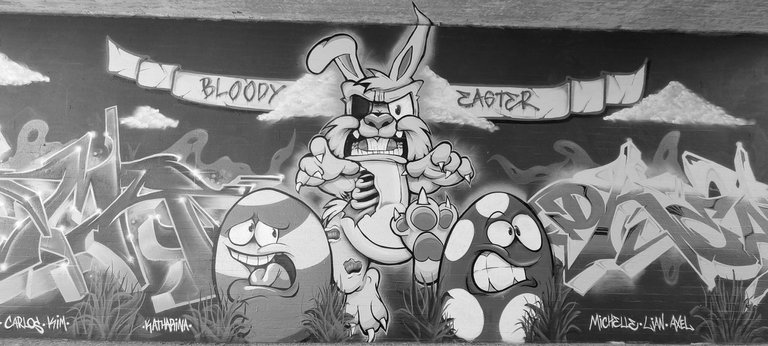 Another great wall with this nasty rabbit surrounded by two great letterings and some eggs in panic mode. As usual, @street-ar has shared with us this week several great works with info on the artists and location. Just perfect. 😀
---
Encore un superbe mur avec ce méchant lapin entouré de deux superbes lettrages et de quelques œufs en mode panique. Comme à son habitude, @street-ar nous a partagé cette semaine plusieurs œuvres de grande qualité avec infos sur les artistes et localisation. Parfait. 😀
📰 " Bloody Easter " Street Art

@coquicoin - Caracas (Venezuela)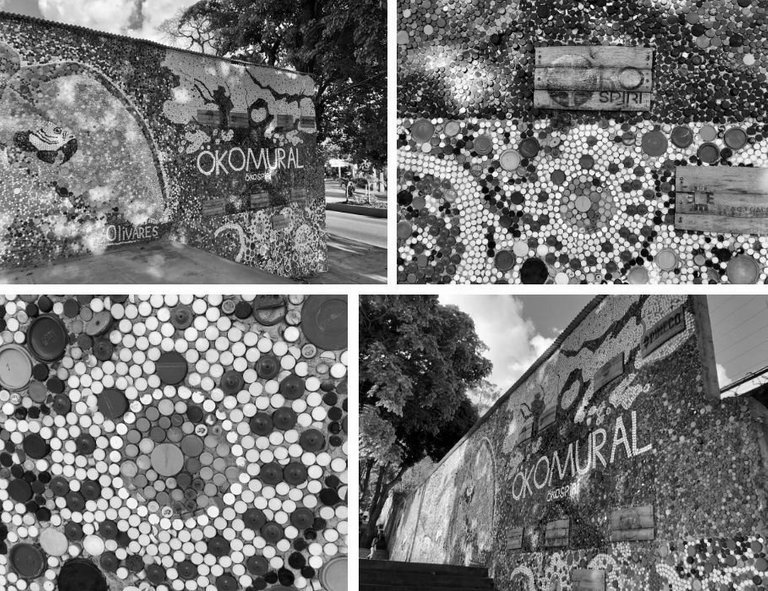 We return to Venezuela but this time in the capital to admire this very original work made in plastic cap. Superb initiative, Ökomural, to sensitize people on the plastic pollution and the damage which it causes especially in oceans. Thanks for the pictures and the information @coquicoin 👍
---
On retourne au Venezuela mais cette fois dans la capitale pour admirer cette oeuvre très originale faite en bouchon plastique. Superbe initiative, Ökomural, pour sensibiliser les gens sur la pollution plastique et les dommages qu'elle occasionne surtout dans les océans. Merci pour les photos et les infos @coquicoin 👍
---
That's all for this week... The Street Art community welcomed 11 new members for a total of 939. A warm welcome to / Cette semaine, la communauté Street Art a accueilli 11 nouveaux membres pour un total de 939. Je souhaite bienvenue à :

Again a big thank you for all the posts written in the Street Art community, always a pleasure to read you and discover your photos. So keep up... Have a good week.
---
Encore un gros merci pour tous les posts écrits dans la communauté Street Art, toujours un plaisir de vous lire et découvrir vos photos. Alors continuez... Bonne semaine à tous.