De Grachtwacht
During the summer of 2020, Artists Frans Kromeich and Rob van Kooten made this beautiful mural because of the 800th anniversary of the city of Dordrecht.
The mural is painted in the back-yard of Bill Hermsen, resident of Dordrecht. Frans Kromeich hosted an art exhibition a few years ago where Bill met him, and fell in love with his art. And because of the anniversary of the city of Dordrecht, he thought it was a great idea to put a painting of famous Dordrechters in his back-yard for everyone to see.
On the mural you can find the following people:
The brothers (Johan and Cornelis) de Witt. Residents of Dordrecht in the 1600's. Both murdered in 1672. Both were high placed politicians and war hero's of the Republiek der Zeven Verenigde Nederlanden.
Ary Scheffer, a famous painter born 1795 in Dordrecht
Aelbert Cuyp, a famous Dutch grandmaster of landscapes, born 1620 in Dordrecht
Ferdinand Bol, Dutch grandmaster and famous for his portrait painting. Born 1680 in Dordrecht.
The mural can be seen, when you are on the Visbrug in Dordrecht and look in the direction of the Voorstraathaven. This is where Bill's yard is.
This will be my entry for CCC's Street Art Contest #86 | 100% Liquid Payout as Prize Pool & Winners of #85 hosted by @digi-me.
Frans Kromeich
Born and raised in Dordrecht, Frans loves to paint, and gets his inspiration from painters like Salvador Dali and Barend Cornelis Koekkoek. He likes to paint realistic or surrealistic paintings of nature.
Rob van Kooten
Caricature artist from Dordrecht. When he paints, its in the same style as Frans Kromeich, and that's how they found each other.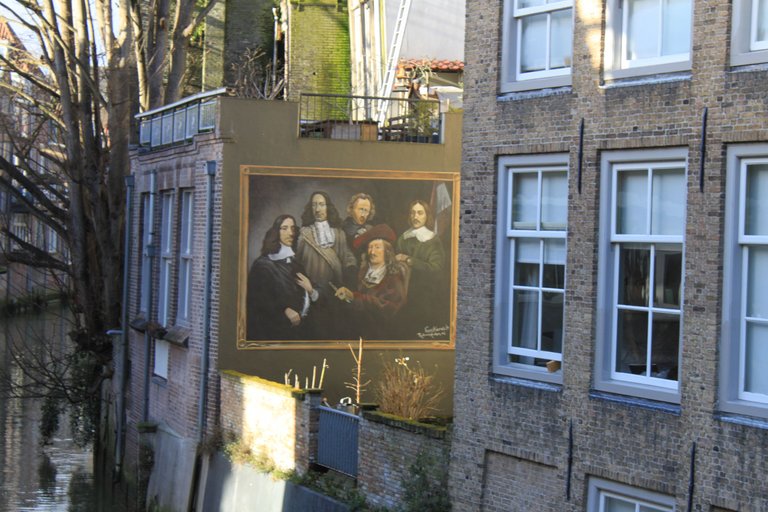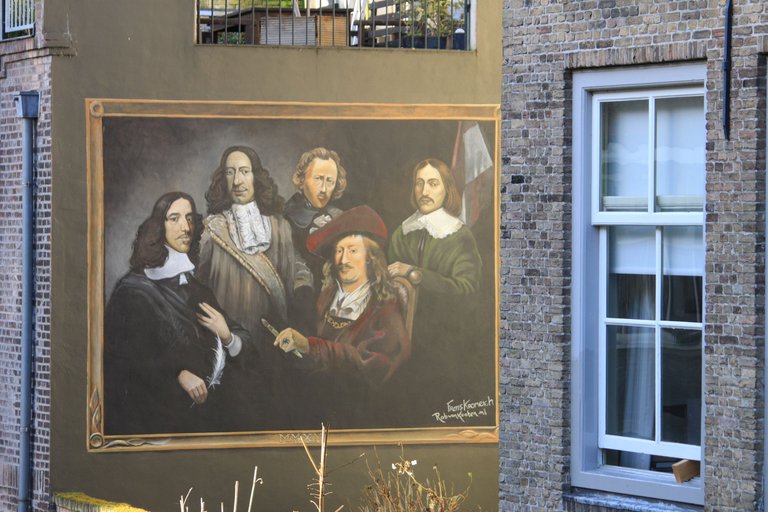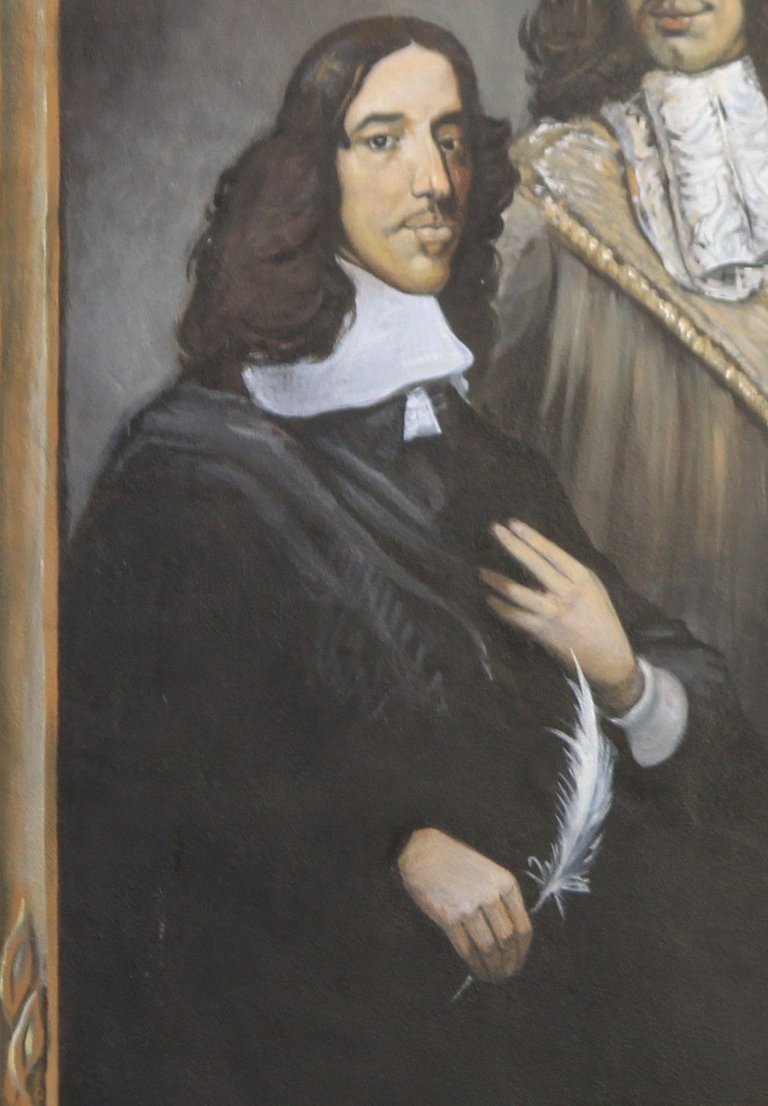 Grand Pensionary and politicus of the Republiek der Zeven Verenigde Nederlanden.
Born: 24 Spetember 1625, Dordrecht
Died: 20 August 1672 (Lynched), The Hague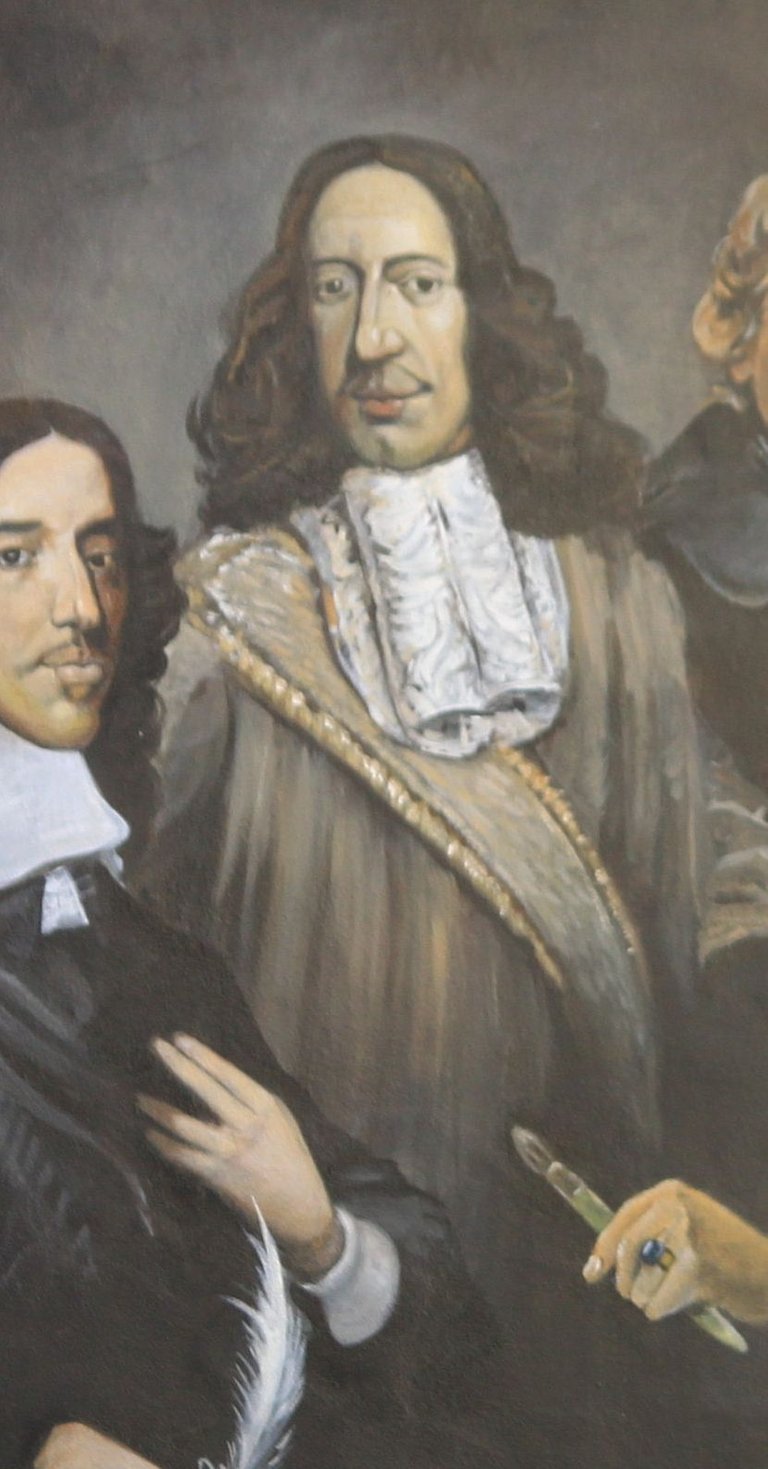 Politicus of the Republiek der Zeven Verenigde Nederlanden, and Mayor of Dordrecht. Brother of Johan De Witt
Born: 15 June 1625, Dordrecht
Died: 20 August 1672 (Lynched), The Hague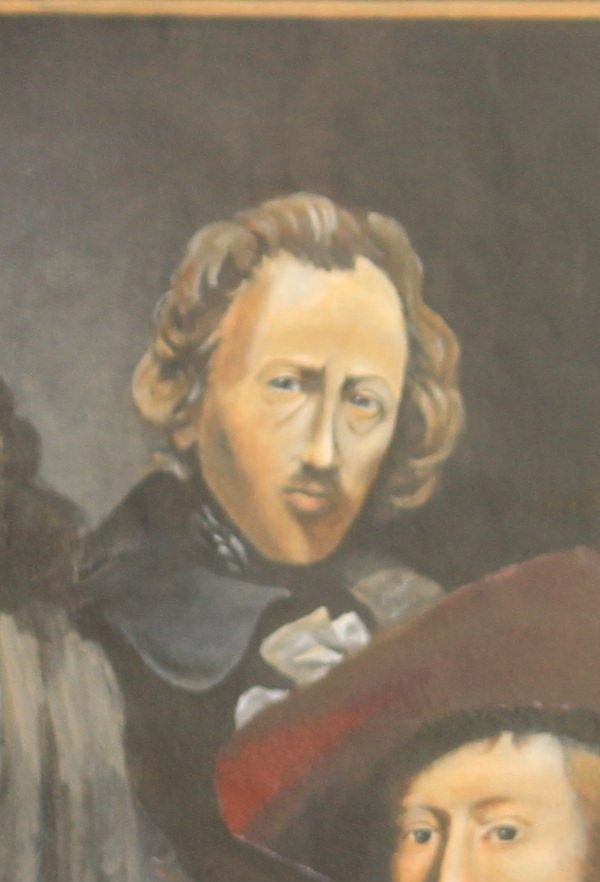 Romantic painter / Grandmaster
Born: 10 February 1795, Dordrecht
Died: 15 June 1858, Argenteuil, France


Dutch grandmaster of landscapes
Born: 20 October 1620, Dordrecht
Died: 15 November 1691, Dordrecht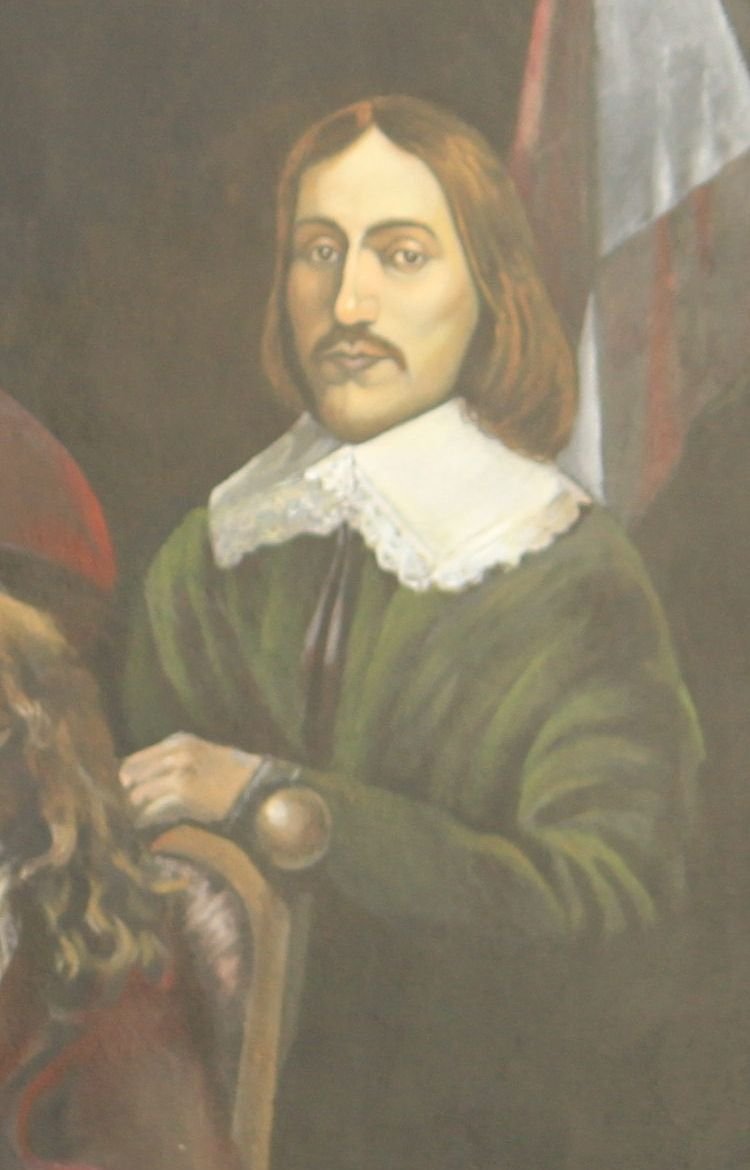 Dutch Grandmaster
Born: 24 June 1616, Dordrecht
Died: 24 August 1680, Amsterdam

Artwork
De Gracthwacht
Location
Voorstraathaven (painting), Dordrecht, The Netherlands. Google Maps
Year
2020
Pinmapple
[//]:# (!pinmapple 51.814258 lat 4.665291 long Frans Kromeich & Rob van Kooten: De Grachtwacht mural d3scr)
Artist
Frans Kromeich
Socials
mainstreetgallery
Artist
Rob van Kooten
Socials
website
Sources
Streetart Tour Dordrecht
Dordrecht hosted a Streetart competion back in 2016 (Iconoclash, part of Beeldenstroom Woordenstorm festival), with Simian Switch as a curator. The winners of this competition would be invited to share there mural art in Dordrecht at the time of the Beeldenstroom Woordenstorm festival in 2016 and a streetart festival in 2018.
Please have look at his website, because just wow: https://simianswitch.nl
Walking Routes:
Other murals on the route