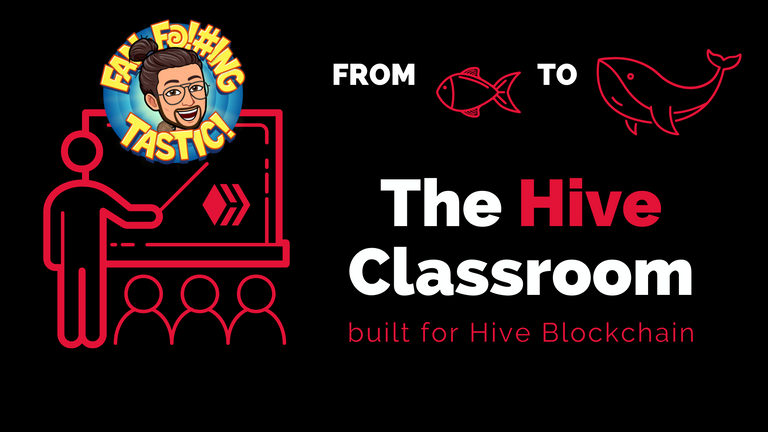 Diseño hecho por mí en Canva | Design made by me on Canva
¡Me siento increíblemente feliz porque hoy fue otro día exitoso con respecto a la iniciativa #AdoptAPlankton! Hoy di mi segunda clase planificada para la iniciativa y fue otro éxito rotundo, volví a compartir con la comunidad y decidí aportar grandes herramientas para que las personas puedan comenzar a crear contenido con mucho más nivel.
Por acá les dejaré un resúmen de lo que se dio en mi clase del día de hoy sobre HTML y Markdown para estilizar publicaciones en Hive.
I feel incredibly happy because today was another successful day regarding the #AdoptAPlankton initiative! Today I gave my second class planned for the initiative and it was another resounding success, I returned to share with the community and decided to bring great tools so that people can start creating content with much more level.

Here I'll leave you a summary of what was given in my class today on HTML and Markdown for styling publications in Hive.

La Clase | The Class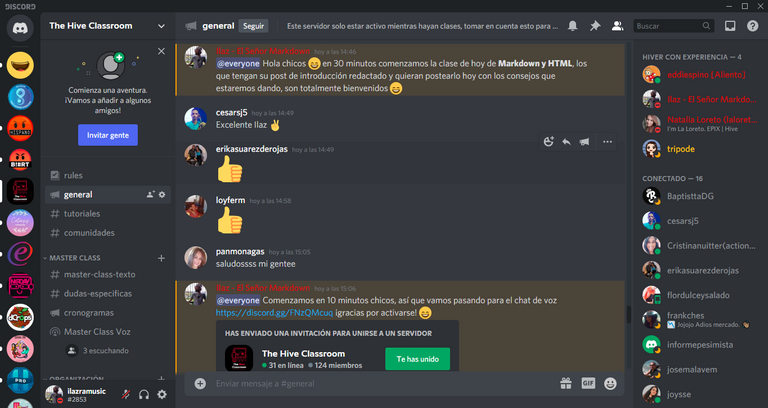 Del mismo modo que mi clase del día Martes, comencé avisando a las personas que estaríamos listos a las 3:15pm, porque siempre dejo 15 minutos de chance para que las personas vayan entrando, así me da tiempo de verificar que todos los elementos estén correctamente ordenados y que todo esté completamente listo para que se lleve a cabo la charla de la mejor manera.
Just like my Tuesday class, I started by letting people know that we would be ready at 3:15pm, because I always leave 15 minutes for people to come in, so I have time to verify that all the elements are properly ordered and that everything is completely ready to carry out the talk in the best way.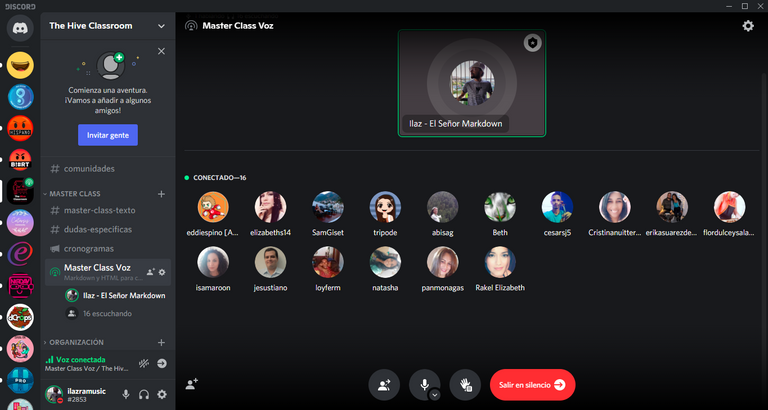 Al comenzar la charla ya contaba con 16 personas activas de las cuáles el 90% eran usuarios nuevos o poco experimentados, entonces pienso que esta serie de clases han sido súmamente útiles, además de entretenidas para los usuarios que están llegando a nuestra cadena de bloques de #Hive.
At the start of the talk I already had 16 active people of which 90% were new or inexperienced users, so I think this series of classes have been extremely useful, as well as entertaining for the users that are coming to our #Hive blockchain.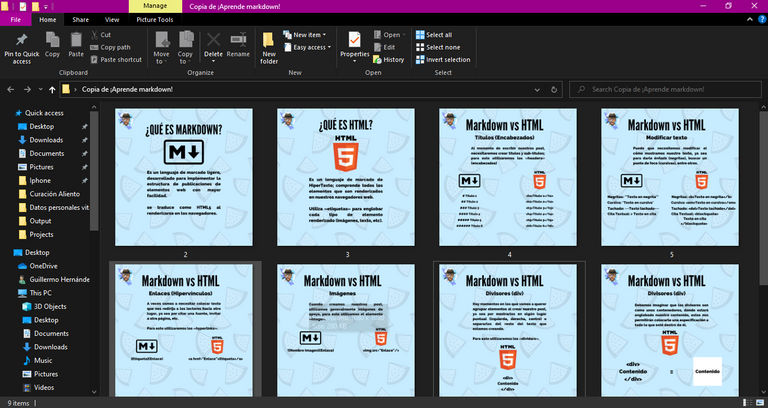 Como ya había dado una Master Class de este mismo tópico antes del lanzamiento de la nueva versión de la iniciativa, ya tenía el material preparado para dar mi charla, pero en este caso, enfoqué la dinámica a un ritmo un poco más lento para poder ser entendido de la mejor manera.
Los tópicos abarcados en mi charla fueron:
¿Qué es HTML?

¿Qué es Markdown?

¿Cuándo usar HTML y cuándo usar Markdown?

Títulos (Encabezados).

Modificaciones visuales de Párrafos (Negritas, Cursivas, Tachado, etc.).

Divisores (Contenedores) para separar el contenido.
Así que podría afirmar que dimos una gran clase que abarca el tópico básico y parte del tópico intermedio del conocimiento sobre este mundo.
As I had already given a Master Class on this same topic before the launch of the new version of the initiative, I already had the material prepared to give my talk, but in this case, I approached the dynamics at a slightly slower pace in order to be understood in the best way.

The topics covered in my talk were:

What is HTML?

What is Markdown?

When to use HTML and when to use Markdown?

Titles (Headings).

Visual modifications of Paragraphs (Bold, Italics, Strikethrough, etc.).

Dividers (Containers) to separate content.

So I could say that we gave a great class that covers the basic topic and part of the intermediate topic of knowledge about this world.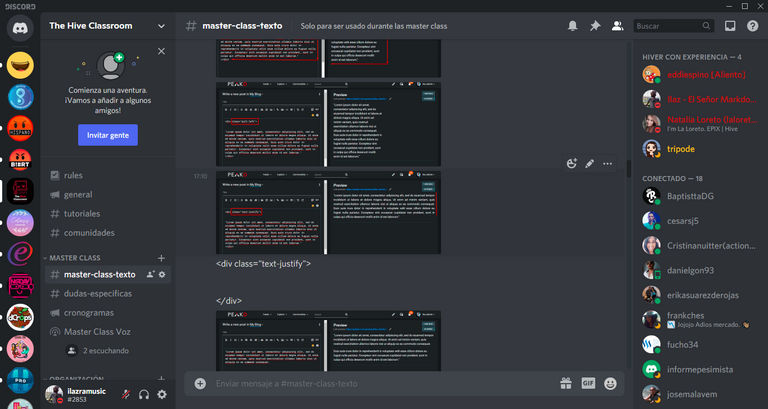 A pesar de que me encantaría hacer la clase vía streaming, el método que yo utilizo siempre es el hecho de ir narrando los pasos mientras voy mostrando con capturas de pantalla lo que debería suceder al aplicar la teoría que estoy narrando, así puedo mantener a las personas concentradas en la clase.
En este caso fui mezclando las imágenes con algunos códigos directamente escritos en Discord para que las personas pudieran llevarse todas las herramientas para utilizarlas posteriormente en sus publicaciones.
Although I would love to do the class via streaming, the method I always use is the fact of narrating the steps while showing with screenshots what should happen when applying the theory I'm narrating, so I can keep people focused on the class.

In this case I was mixing the images with some codes directly written in Discord so that people could take all the tools to use them later in their publications.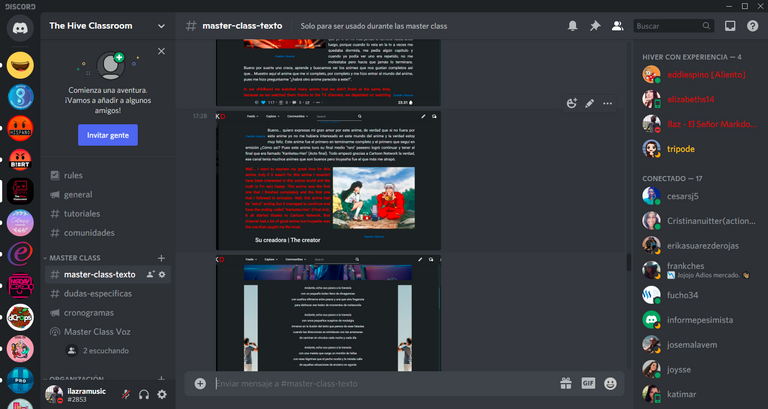 También le di muchos ejemplos a las personas que vinieron sobre cómo podían utilizar el HTML para hacer cosas geniales con los contenedores, para mejorar visualmente sus publicaciones, pero también les recordé que a pesar de que uno realice un post bastante bonito en una computadora, no necesariamente se vería igual de bien en el teléfono, así que hay que buscar un pequeño equilibrio en ese sentido.
I also gave a lot of examples to the people who came about how they could use HTML to do cool things with containers, to visually enhance their posts, but I also reminded them that even though you might make a pretty nice post on a computer, it wouldn't necessarily look as good on the phone, so you have to find a little balance there.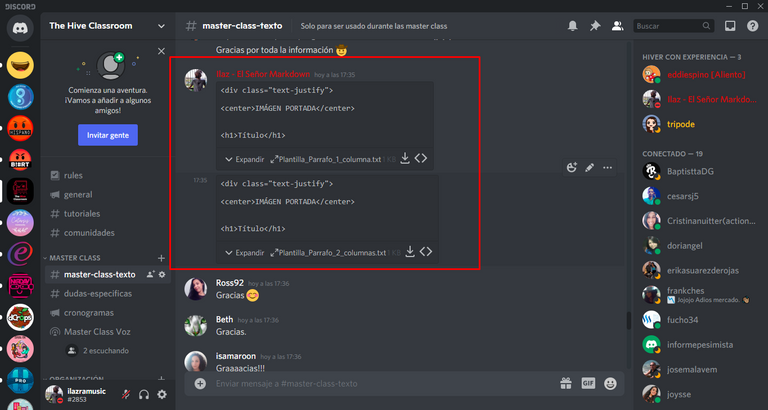 Como soy una persona que siempre está ideando cosas nuevas y siempre quiere volver a superarse, decidí hacer algo especial para esta clase, porque quería diferenciar el material traído para esta del material de mi Master Class pasada del mismo tópico.
Entonces, decidí crear un par de plantillas para que las personas que las descarguen tengan una base de dónde comenzar a estructurar sus pots y utilicé los dos formatos más populares para publicaciones bilingües:
Una columna: Párrafo en español y cita textual para el párrafo traducido.

Dos columnnas: Párrafo en español a la izquierda y párrafo en inglés a la derecha.
Les dije que utilizaran esa plantilla que solo contiene el formato para el primer párrafo del post y la primera imágen, esto por el sentido de que quiero que las personas aprendan a desarrollar sus códigos por sí mismos, por eso no les hice una plantilla más avanzada.
As I'm a person who is always coming up with new things and always wants to improve myself, I decided to do something special for this class, because I wanted to differentiate the material brought for this one from the material of my last Master Class on the same topic.

So, I decided to create a couple of templates so that people who download them will have a base from which to start structuring their pots and I used the two most popular formats for bilingual publications:

One column: Spanish paragraph and textual citation for the translated paragraph.

Two columns: Spanish paragraph on the left and English paragraph on the right.

I told them to use this template that only contains the formatting for the first paragraph of the post and the first image, because I want people to learn how to develop their own code, so I did not make a more advanced template.

El Resultado | The Result
Tuvimos en nuestro pico máximo de personas conectadas a 23 usuarios de los cuales el 90% eran personas novatas o no-experimentadas en la cadena de bloques de #Hive, entonces siento que hemos logrado un gran objetivo durante toda la semana porque es bastante difícil ver a las mismas personas siempre activas para los eventos de este tipo en Discord.
We had at our maximum peak of people connected 23 users of which 90% were newbies or non-experienced people on the #Hive blockchain, so I feel we achieved a great goal for the whole week because it's quite hard to see the same people always active for events like this on Discord.

Palabras Finales | Final Words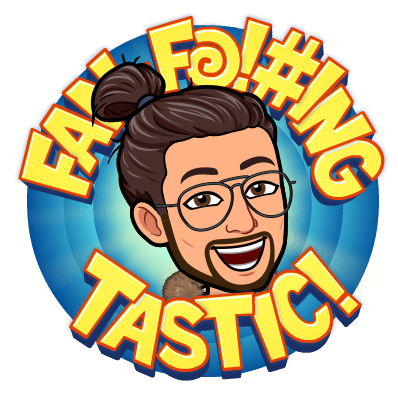 Debemos destacar el hecho de que estas clases se están dando de forma voluntaria por los ponentes en cuestión y se están realizando de forma gratuita en su totalidad, el proyecto «Adopt a Plankton» es una idea desarrollada por @victoriabsb y evolucionada gracias al apoyo de líderes de comunidad como @laloretoyya, @elizabeths14, @samgiset, @eddiespino, @enrique89 y mi persona, todo con el fin de hacer llegar la información de la manera más correcta y eficiente a los nuevos ingreso de la cadena.
Esperamos tener todo el feedback posible de nuestra comunidad para seguir mejorando los procesos y así ir cada vez haciendo un trabajo más significativo por y para nuestra comunidad, ¡sigamos creciendo!
Y como recordatorio, todas las personas que estén buscando tutoriales sobre #Hive e información de utilidad, por favor sigan a la cuenta @ilaz.aliento, pues ahí estoy dedicando el perfil 100% a darle apoyo a usuarios nuevos y experimentados que requieran de información sobre nuestra cadena con tutoriales bastante detallados sobre muchas cosas puntuales de nuestra plataforma, además de curar contenido gracias al apoyo y la confianza del equipo de @aliento.
Recuerden que voy a estar colocando un tutorial con información un poco más avanzada sobre Markdown y HTML para los usuarios que me han pedido ayuda en mi día a día, ¡sigamos creciendo!
We must highlight the fact that these classes are being given on a voluntary basis by the speakers in question and are being conducted entirely free of charge, the "Adopt a Plankton" project is an idea developed by @victoriabsb and evolved thanks to the support of community leaders such as @laloretoyya, @elizabeths14, @samgiset, @eddiespino, @enrique89 and myself, all in order to get the information in the most correct and efficient way to the new members of the chain.

We hope to have as much feedback as possible from our community to continue improving the processes and thus do more and more meaningful work by and for our community, let's keep growing!

And as a reminder, all the people who are looking for tutorials about #Hive and useful information, please follow the account @ilaz.aliento, because there I am dedicating the profile 100% to support new and experienced users who require information about our network with detailed tutorials about many specific things of our platform, in addition to curating content thanks to the support and trust of the @aliento team.

Remember that I will be posting a tutorial with more advanced information about Markdown and HTML for users who have asked me for help in my day to day, let's keep growing!