¡Hola, Comunidad de Hive! Hoy comparto con ustedes un retrato del poeta venezolano JOSÉ ANOTNIO RAMOS SUCRE, al que fácilmente podríamos considerarlo nuestro equivalente a Edgar Allan Poe en el país, gracias a su estilo macabro, pesimista y melancólico, que deja ver en poemas en prosa como La vida del maldito (1925).
.
Hello, Hive Community! Today I share with you a portrait of Venezuelan poet JOSÉ ANOTNIO RAMOS SUCRE, who could easily be considered our country's equivalent to Edgar Allan Poe, thanks to his macabre, pessimistic and melancholic style, which he reveals in prose poems such as La vida del maldito (1925).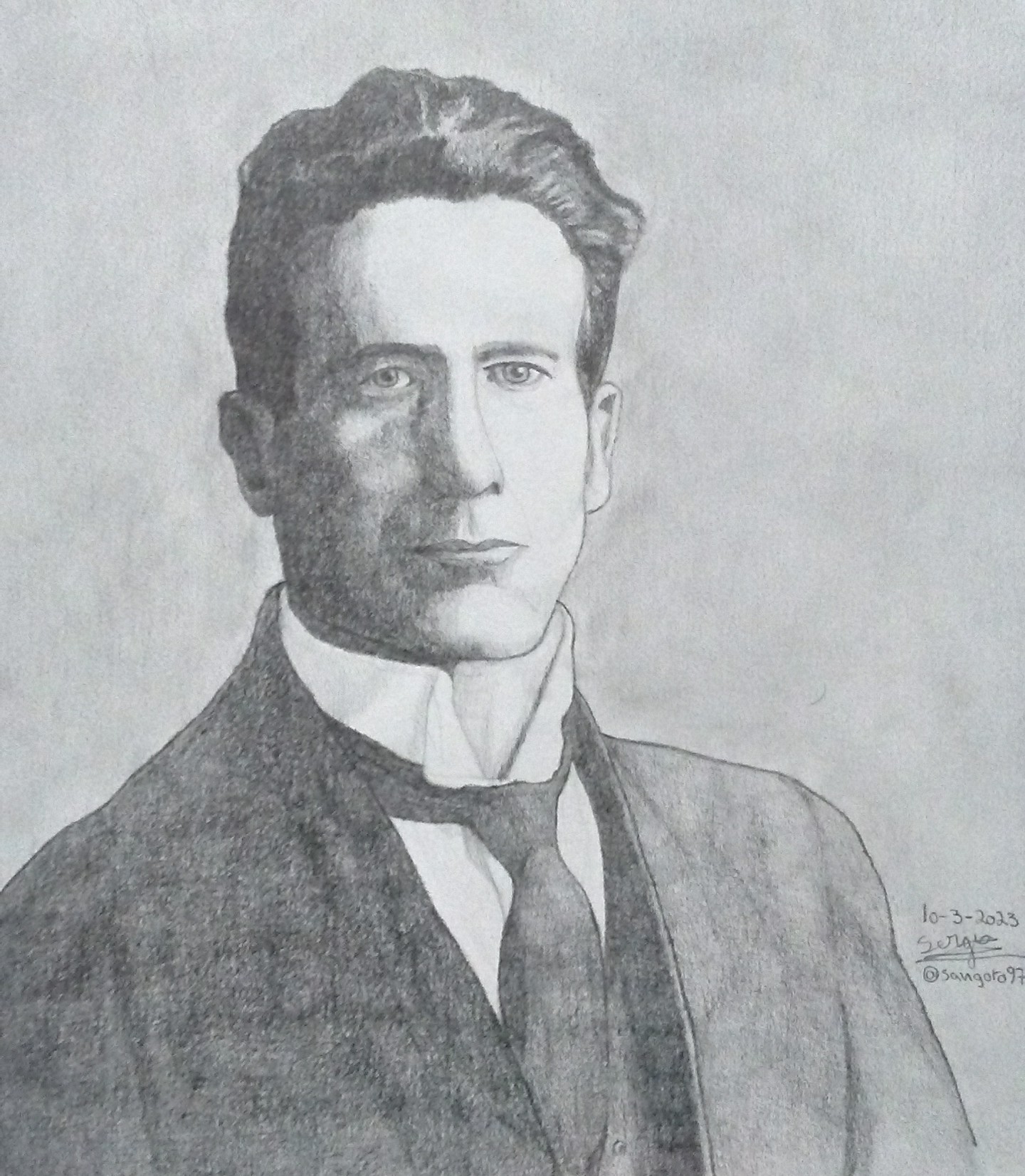 Este retrato lo hice con lápices 4H, HB, 4B, 6B y 8B. Al igual que en publicaciones anteriores, les debo algunas fotos del proceso.
Eso fue todo por hoy. Muchas gracias por leer.
.
I did this portrait with 4H, HB, 4B, 6B and 8B pencils. As in previous posts, I owe you some photos of the process.
That was all for today. Thank you very much for reading.