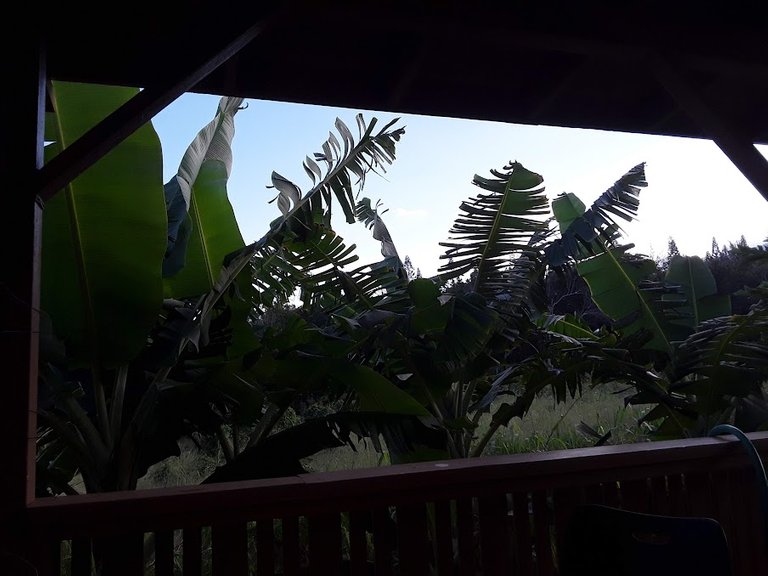 * All pics taken by me
I was sitting on my lanai (that's local for porch in hawaii), just chillin, playing cards with my mom and my 2 kids. I thought, hey.. I should take a few pics and just blog about it. So I did, and I am.. :)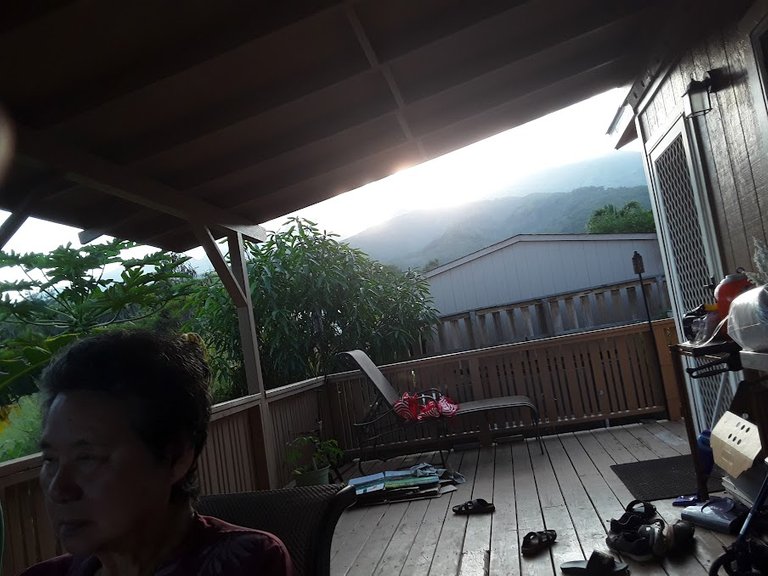 I totally take it for granted.. cuz I see it every day.. but this view is pretty awesome! Makes me wonder if anyone is up there.. or what's it like up there..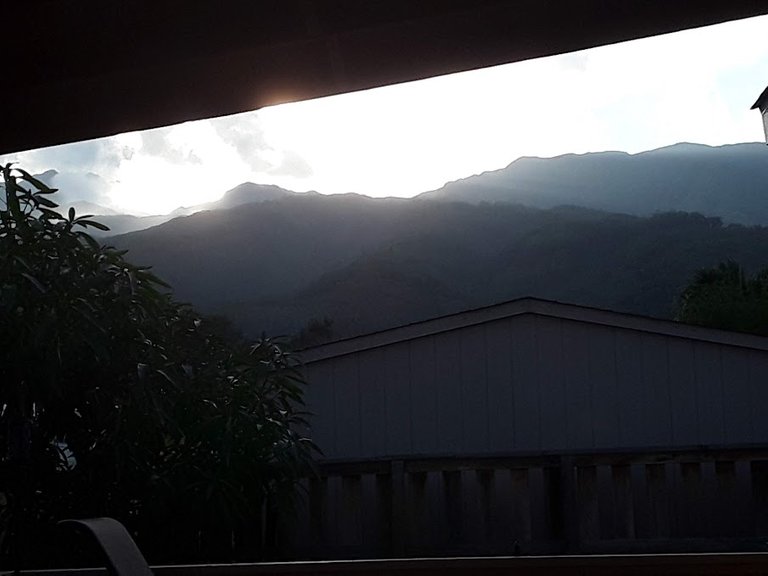 I am thankful that I get to live here and have my family around. These are my cheap tow straps that I put around one of the ceiling pieces of strong wood, to use for doing some bodyweight rowing. I no longer do this exercise, but my son still does them often. He left them flapping in the breeze.. I usually wrap em around the nearby wood to keep them from flopping around..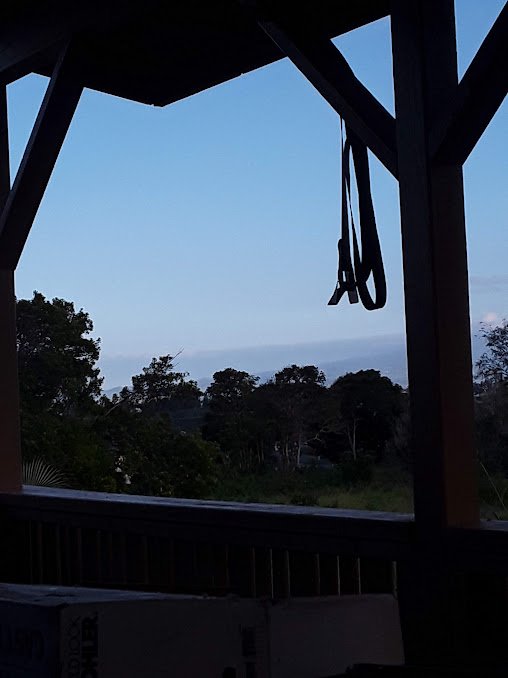 I wake up each morning knowing I got some good food to eat. I don't have to look around. These are about my favorite thing for breakfast (besides french toast) since they are ready made, quick to eat, and super tasty. (SWEET!) (btw, if u shop at target, try these if u never did)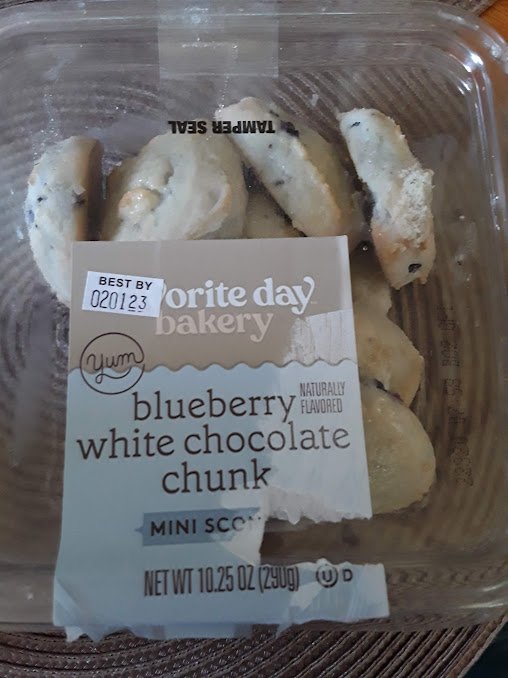 My house is always well stocked with goodies for me to eat or drink..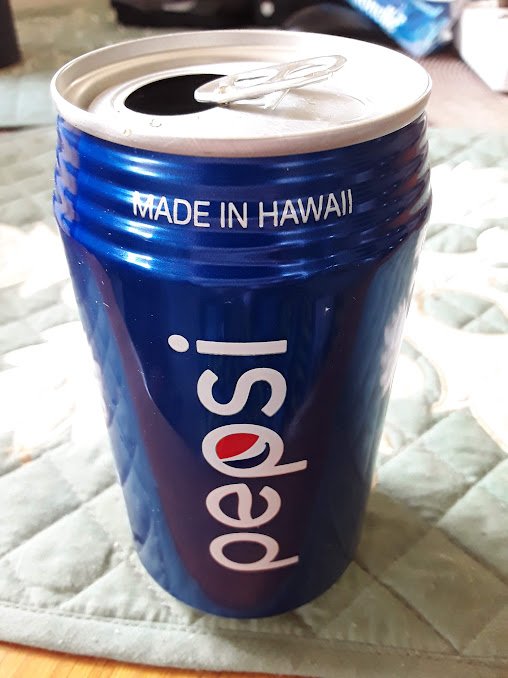 (I didn't know these were made in hawaii)
and did I already mention about all the goodies (but not the goodies that are actually good for u :P)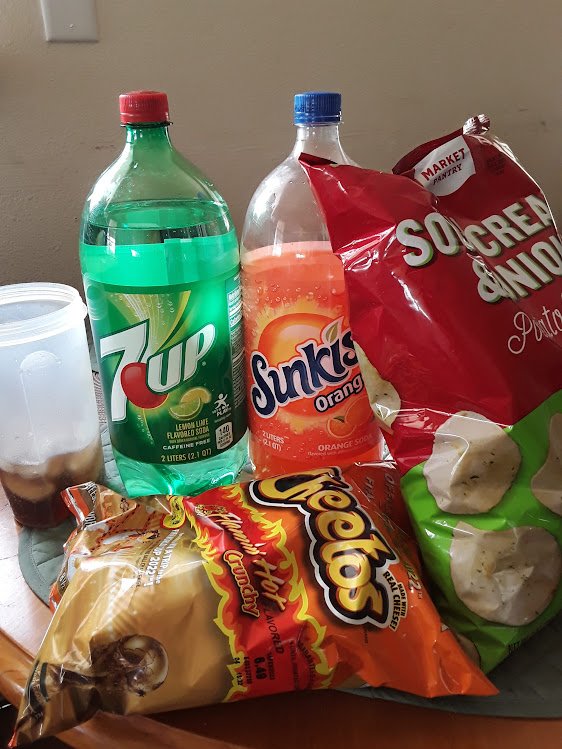 Ahhhhhh, this IS one of the best foods.. seafood.. packed with protein and.. LUV LUV LUV it! I would eat it everyday if I could. In fact, I have looked at a few vids on youtube about raising these. Maybe I'll try that later.. 😎🤙🦀🦀🦀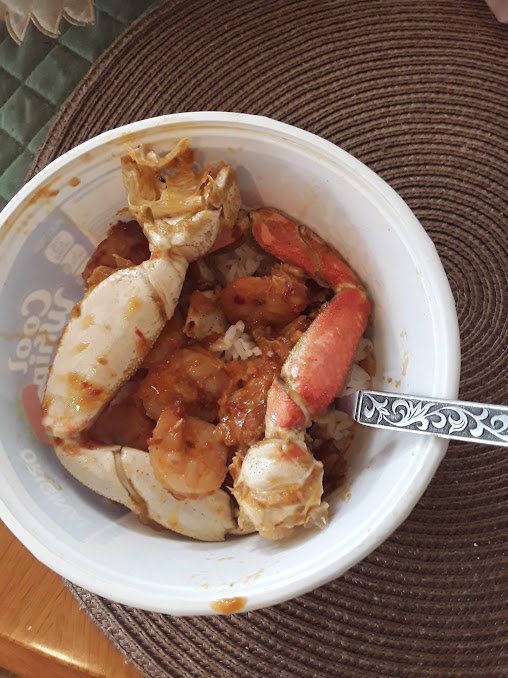 and I live in a place where the people are filled with the Aloha spirit and things like this pretty statue of a pig! are just to be expected..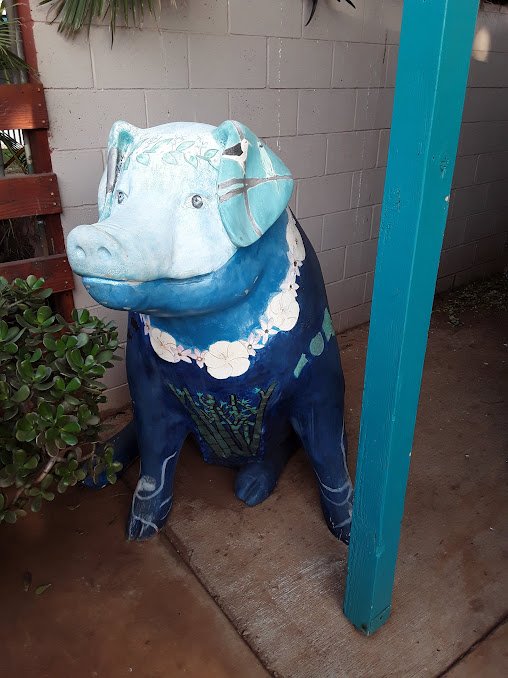 😊😁🌈🤙