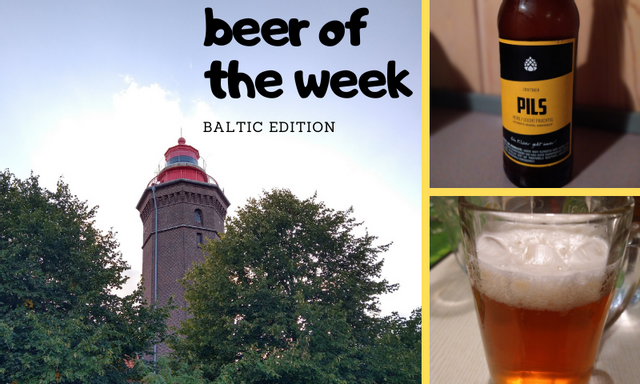 Welcome back, fellow beer lovers, to another series of beer reviews. After an extended summer break, in which I had the chance to try some local beers from different German regions, I can present to you some dos and don'ts of the beer universe.
I'm not really a traveling person, but when I do I'm most interested in some local shopping. And with shopping I mean shopping for beer. I mean, what else is more characteristic for a region like it's booze?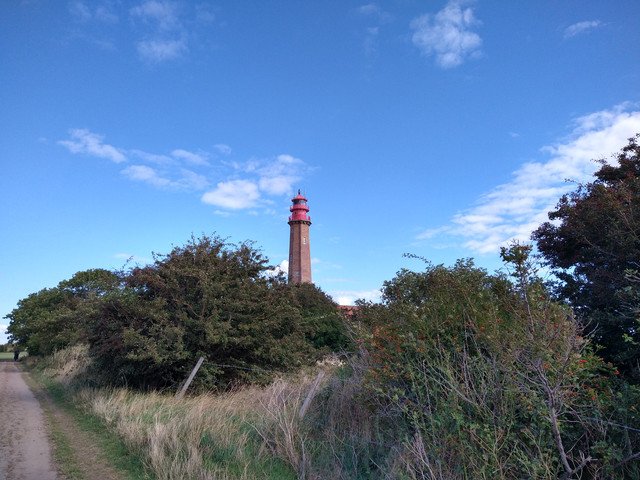 My first stop was at the Baltic Sea, more precisely the district of Ostholstein in Schleswig-Holstein. The first impression that comes to mind when thinking about Northern German beer is their high content of bitter hops - not exactly my favorite. But I'm open minded and managed to get my hands on some very local beers and some you might also find in stores all over Northern Germany.
As this might become a bit of a lengthy post, I want to start of with the most disgusting experience first, to make sure you don't fall for the wrong ones. I was actually a bit hesitant to include this one, as it seems a bit 'fishy' to me, but I guess you should hear about it anyway.
Klüvers
Klüvers is a brewhouse located in Neustadt in Holstein, directly at the harbor. In fact you can spit your beer right into the sea, if you don't like it. Seriously. But don't do that.
It started as a restaurant in 1993 and became a craft brewery in 2000, which makes it very young for a brewery and very old for a craftbeer brewery, I guess. The two beers I tried were bought in a local shop, so I can't really evaluate the experience at the actual location.
Pils Tasting
It's appearance is quite hazy and of amber color, which is not typical for a Pils but also not uncommon inside the craftbeer world.
The nose, well it was not present at all. Nothing.
Tastewise it seems like they didn't marinade their chickens in beer but their beer in chicken. Tastes exactly like raw chicken smells if you keep it in the fridge for too long. Yuck!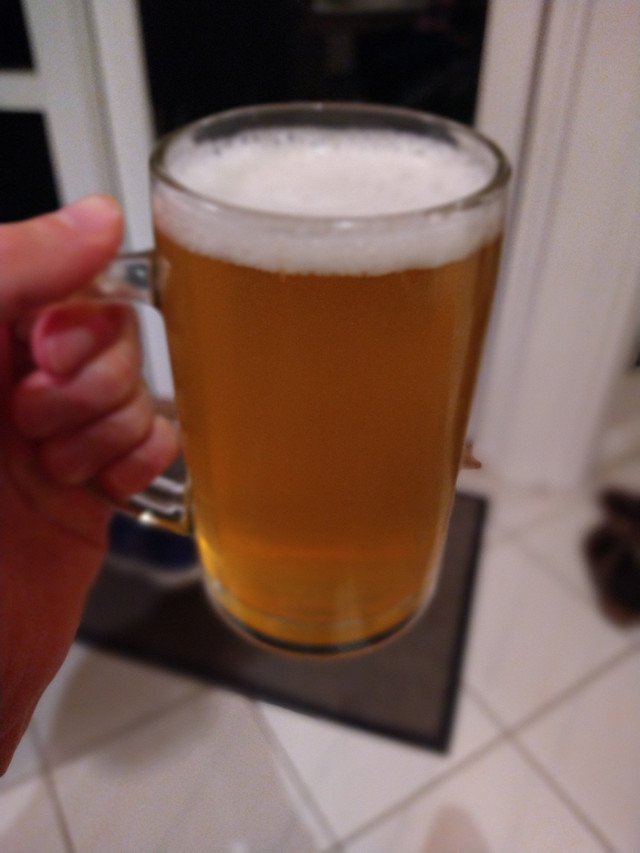 I'm really afraid of not doing this beer justice, but it's one of very few that belongs into the sink. Maybe I should have had another sample to make sure it's not a bad batch, but I couldn't be bothered.
'Heimat' Tasting
It's called 'home', so it should represent the traditional, regional beer somehow.
The color is a nice dark amber and the head is decent.
I can still smell a faint chicken flavor, but it's not nearly as bad as the Pils. Maybe it's still burned into my tastebuds.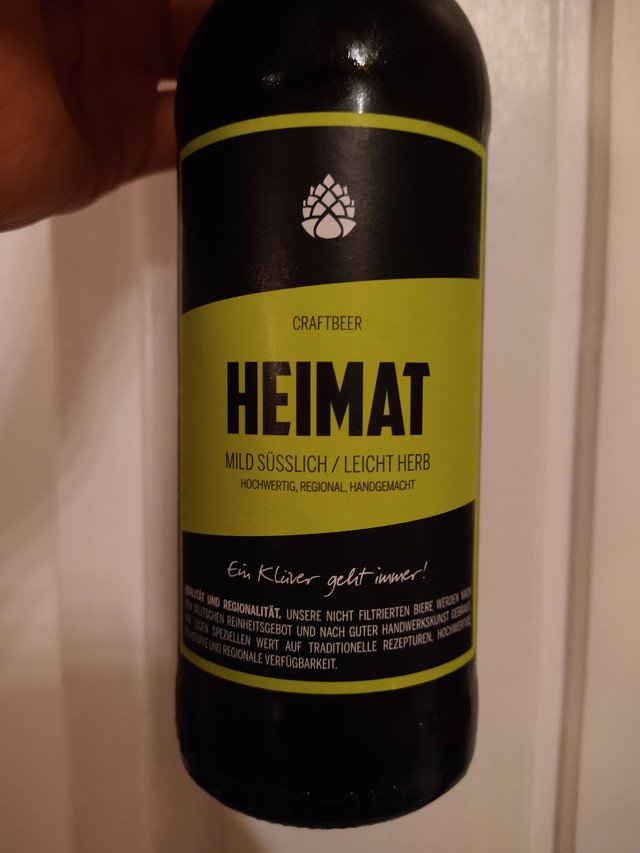 Tastewise it is a beer for field workers indeed. A good sipping beer after a hard day of work, but nothing for the common craft beer nerd.
Conclusion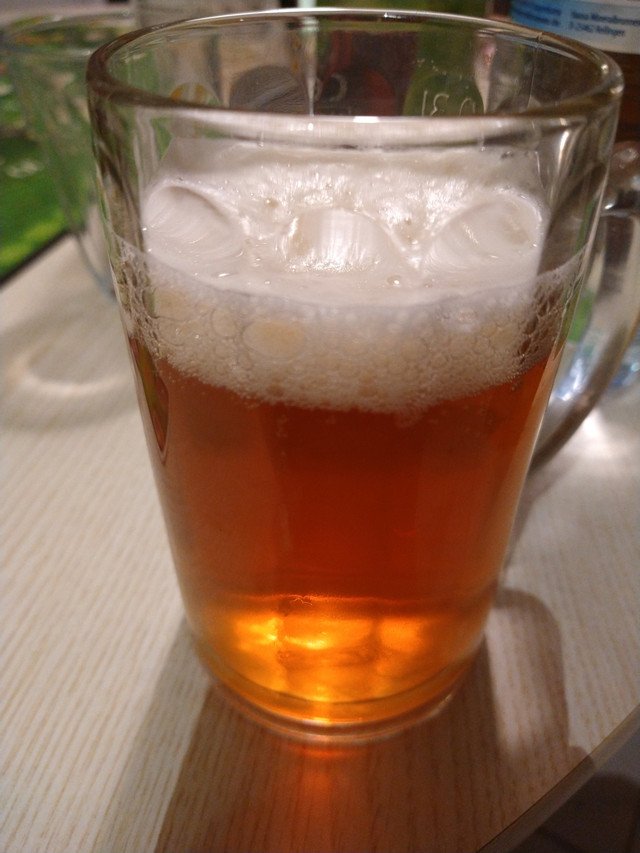 Expecting a nice craftbeer, I was a bit dissapointed by both of those brews. One not worth the premium price and the other one (hopefully) with major quality control issues.
Too bad.
---
Dithmarscher Pils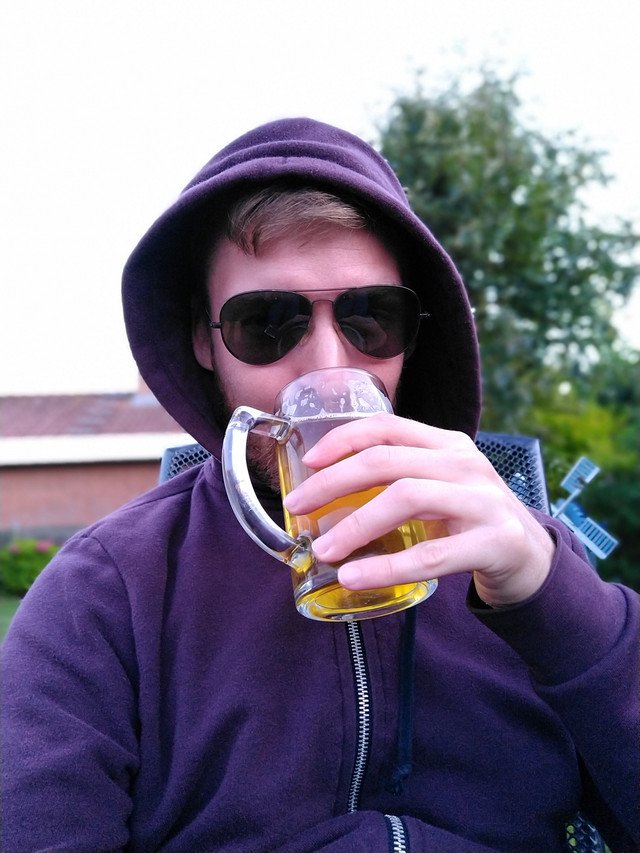 Craft beers are fun and interesting, but they are a whole new generation of beer and not what the average Joe and his regulars drink at the end of their working day. Therefore I also reached into the bottom shelf, where beer comes in boxes of 20 and not in 20cl samples.
This private brewery, that claims to be the only private brewery on the state's west coast, has been around for over 130 years. Should be traditional enough.
Tasting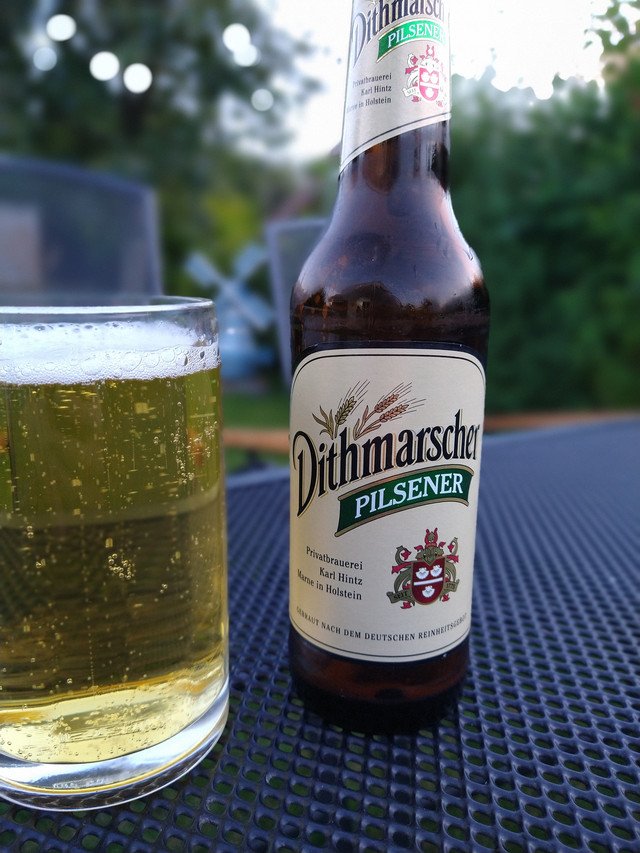 Color-wise it features a perfectly clear, strawy yellow color. The head is, like a typical Pils, rather short lived, especially in this type of glassware.
The taste is exactly what you expect from this style. Dry, slender and a nice hoppy bitterness, which is rather tame for this region.
Conclusion
Not as bitter as you would expect from a nothern Pils and obviously not a fancy craftbeer. Very similar to our southern beers and overall a classic Pils without any obvious flaws. Approved!
---
Knust Sunset Ale
On a trip around Fehmarn we stopped by at some sort of farm-café. While everyone ordered coffee and cake, I was more intrigued by their assortment of local brews. What can I say, I'm not much of a sweet tooth. And besides, the chickens were clearly alive and running around the yard, not cooking in some beer, as far as I could tell.
This time I desired something more funky and chose the Knust sunset ale.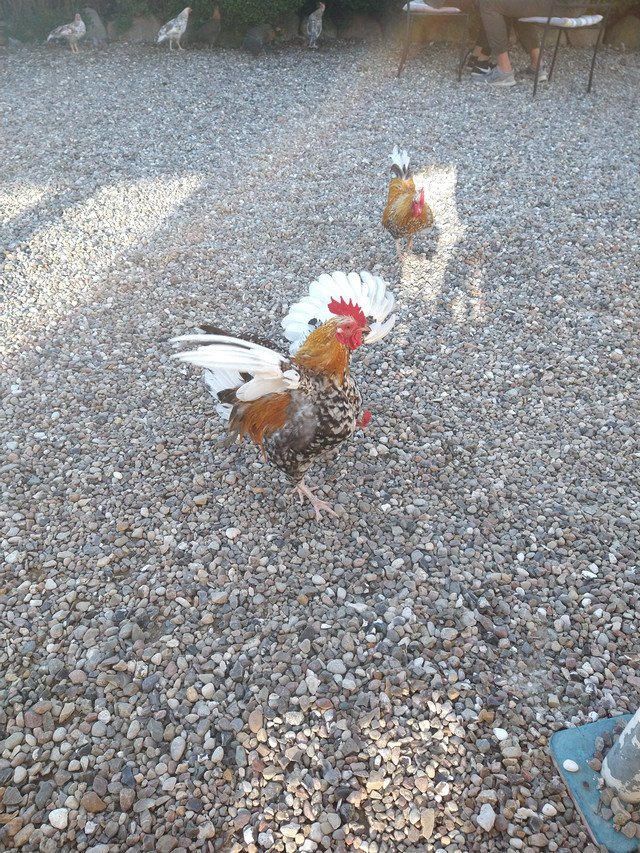 This small brewery just started in 2019 with a maximum storage capacity of 6000 liters, brewing approximately 500 liters at a time. A true micro brewery! And the first craft brewery on the island.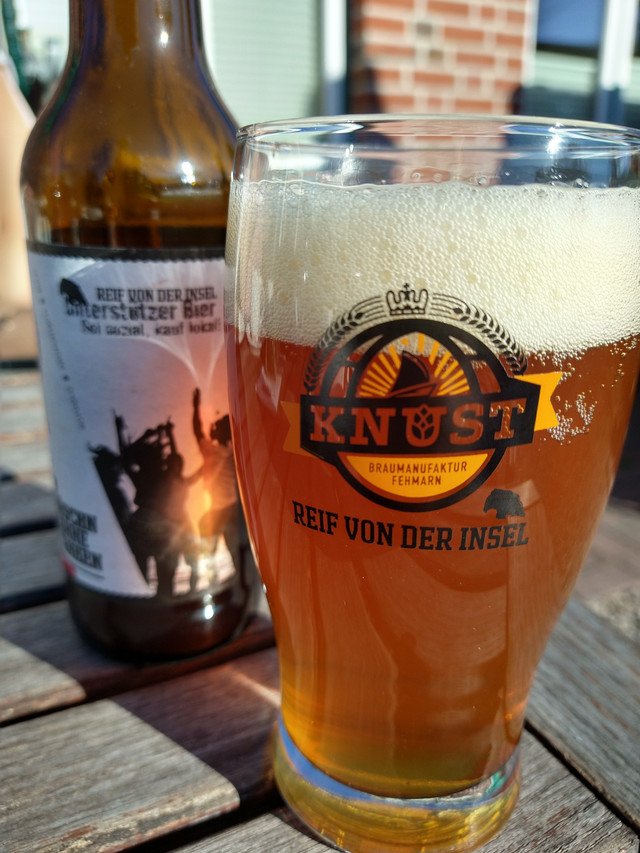 The beer pours with a nice reddish amber color and a fine head that could use a little more stamina, though.
The nose offers fruity flavors of passionfruit and citrus.
On the first sip it's again very fruity, almost juicy, but then starts to become a bit boring and the famous norther bitterness kicks in.
A good beer with a solid foundation from a promising newcomer. The initial fruity aroma faints quickly, but it's quite enjoyable nonetheless. I definitely recommend checking them out, if you ever end up on Fehmarn!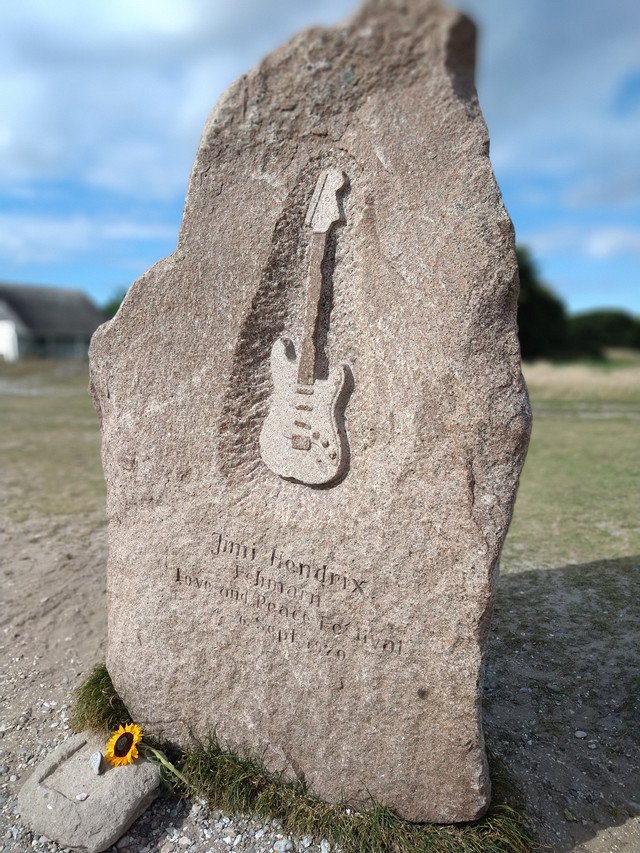 ---
If really want to be on the safe side with your baltic beers, you can always opt for Störtebeker. As they are internationally available and probably worth their own series of tastings, I decided not to include them at this point, though.
To learn more about my recent experience with beer from the Palatinate region, make sure to stick around for the upcoming part 2 of my travel posts!