What's the issue of having a male companions? Is on the grounds that they could assault you or misuse you since you are a lady? Does a male companion is a trusted or not? Are genuine or counterfeit? Questions like this is the most widely recognized to answer when we are having a gathering of male companions. The assault issue here is an alternate sort of companionship, for what reason would she say she is assaulted? Perhaps she is a thoughtless lady. For what reason did he double-crossed her? Perhaps on the grounds that she is likewise did a double-crossing thing. Everything here in this kinship has outcomes, you realize it truly relies heavily on how you act, how you depict yourself to your male companions to get their regard.
Having a male companions isn't terrible constantly.
I experienced childhood in a silly manner since I live with my grandma. She raised me with adoration and virtue. I never experience any security from a dad or some other men individuals from the family, and I'm extremely after with that security, with that consideration and love, and backing, I'm after tp have a dad with everything taken into account, since realizing that you have a man's security and backing is an alternate level. On the off chance that you are misuse, you can rely upon your dad or sibling or companions. At the point when you want assistance for weighty things you can request help to your dad or companions. So let us not infer that having a male companions is certainly not a lady's thing since certain young ladies simply need to feel an insurance and care from a man's solidarity.
I'm not honored with a total family, but I have such countless siblings and defenders with me where I feel love and being cherished. I'm a Woman however I'm one of the Young men.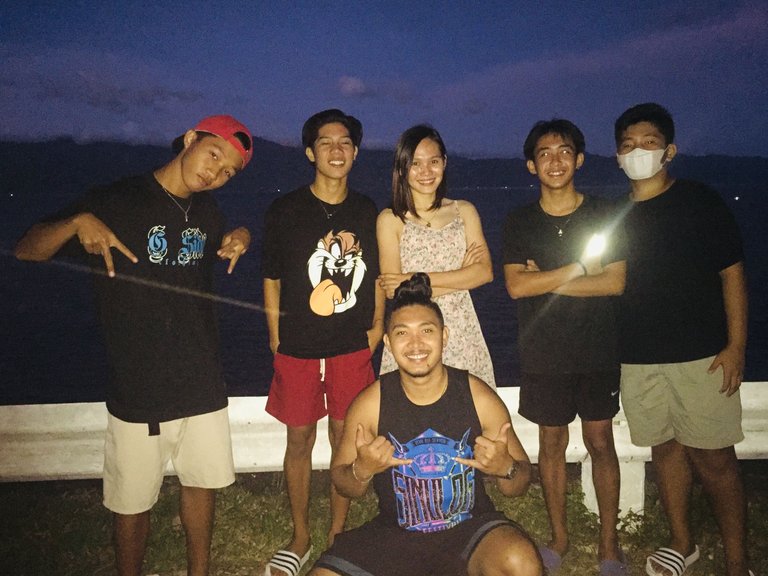 These individuals here are my confided in companions, treated siblings, my allies, comforters, and defenders. They are my neighbor companion, a bunch of companion where we generally see one another, do interesting things and any outings. This photograph was gone on after we had our street outing and kanto food trip. We regard our one another, however we say terrible words at times yet it's somewhat essential for our enticements as a companion. Having a male gathering of companion is brimming with chuckling and delight, I can truly feel that they really take care of me and they deal with me like their sovereign. Did you had at least some idea that while snapping this picture, they generally mentioned to place me in the center since they said I'm their Sovereign, and frankly, I'm exceptionally complimented that second. I truly respect how these individuals treat me, and at whatever point I'm with them I have a solid sense of reassurance and agreeable.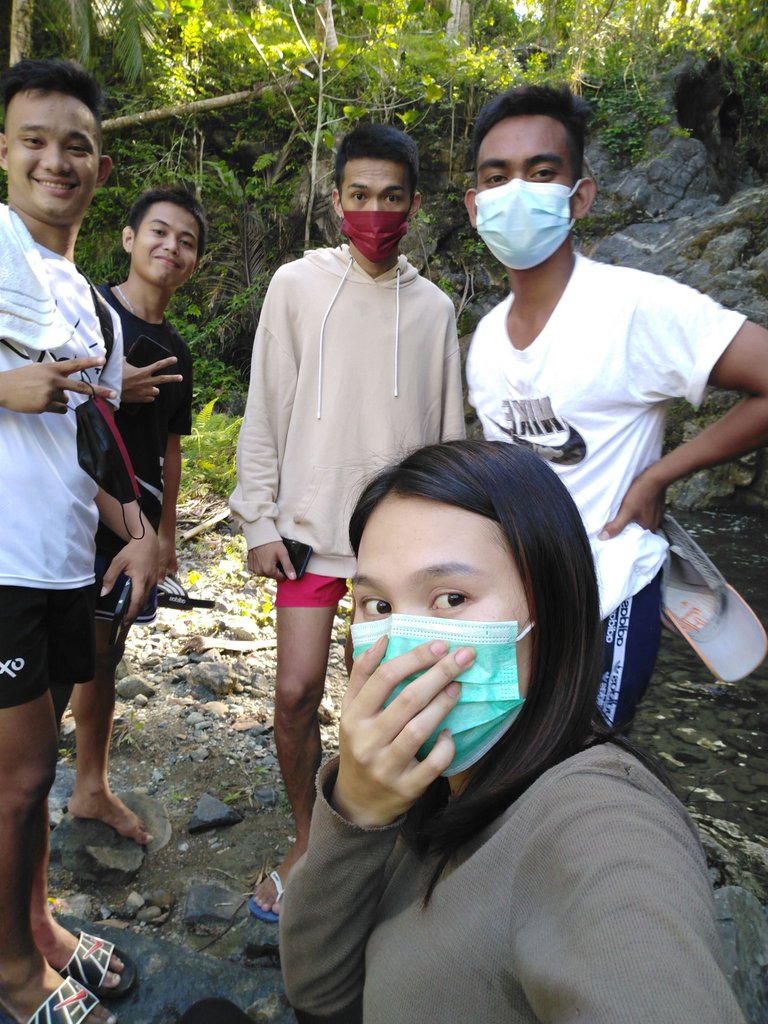 I additionally have this arrangement of companion. My colleagues and treated siblings. Whenever we have tasks to make and desk work's to do we set date and area. We help our each other particularly with regards to assessment. Despite the fact that not a solitary one of us do a survey before the test, still we got fill in our clear sheets. How? By sharing by trading considerations and replies, that is the manner by which this gathering was made. We additionally do food excursions, and they are completely fine to me and never misuse me for being the woman on the gathering. They cheer me up at whatever point I feel down and they assist me with getting out in my own usual range of familiarity.
Having a male companions is definitely not an off-base doings of a young lady. Simply be astute of picking who are you going to be close with, on the grounds that not all men are something similar. Some are great, some are awful. Also, on the off chance that you don't actually want to be gotten with men, then, at that point, don't spend time with them. Be that as it may, me? I like men companions, since they are trusted, and at whatever point I share mysteries to them, my mystery are protected in light of the fact that men are not loquacious dissimilar to us young ladies hehe. Men are extremely cryptic, and I love that disposition.
I'm not saying that you should companion with male, I'm simply honored to have this buddy and that I can say that not all men are something similar.