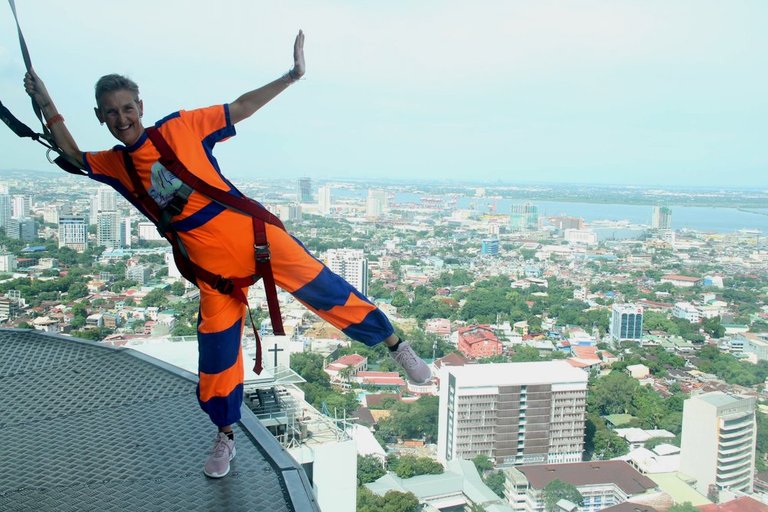 If you have a few hours of free time and you want to do something completely different you have to try this. Last year I was a couple of days in Cebu to help @diveratt while he was in the hospital. On the day of his surgery I had a few hours to go out in the city. I was staying in the Crown Regency Hotel & Towers and at the top of that building (37th floor) you can do some activities. Instead of doing what most tourist do (Magellan Cross, Lapu Lapu statue, Basilica del Santo Niño or going to one of the big shopping malls) I wanted to do something else. So that morning, after having a good breakfast I took the elevator and went up 130 meter.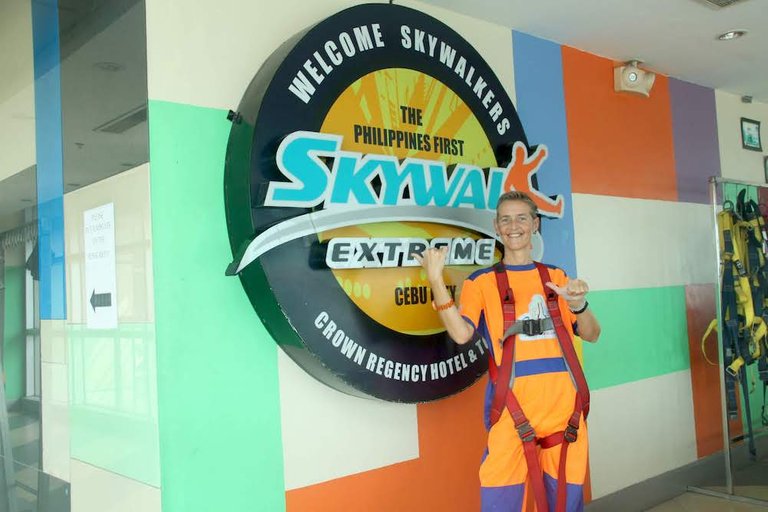 Needless to say that the view over the city was stunning!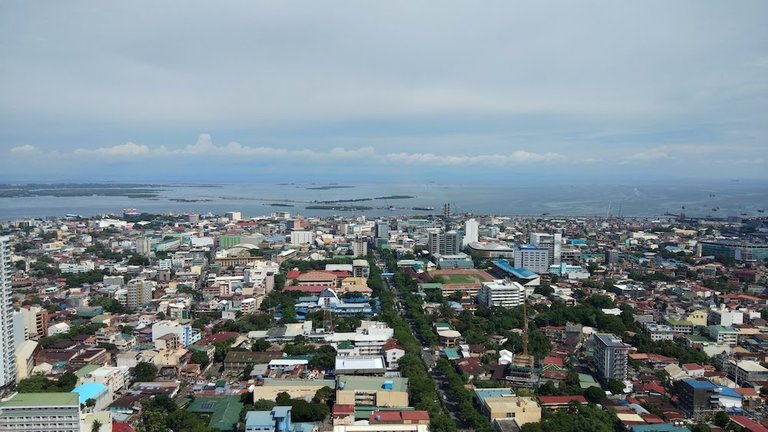 For those who wonder ... Yes, it's very safe. The team takes all the precautions and make sure you secured when you do an activity. It's also possible to just go up and enjoy the view if you're not that adventurous :) First you have to place your (back)pack in a locker. Phones and cameras are not allowed during the activities. It's just a precaution they take. Imagine your phone slips out of your hand and ends up on someone's head at ground level. The have a photographer who goes with you so you have a memory of that thrilling day.
The first thing I did was the skywalk. You have a walk around the tower (and all the time you're connected with a life line). At a certain point the floor is in glass so you can have a look on all those little cars at the ground.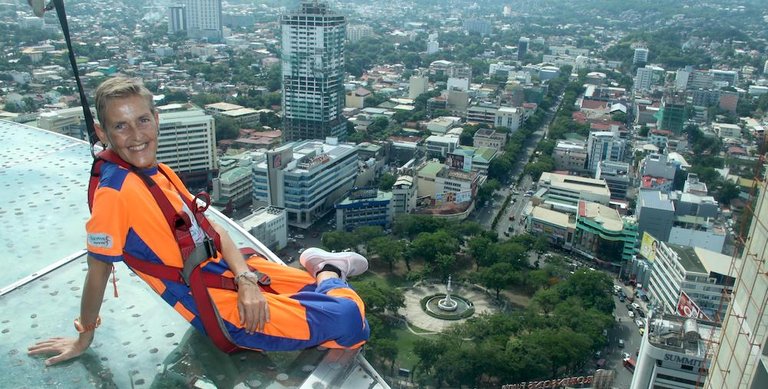 The park you see is the famous Fuente Osmena Circle, in the heart of Cebu City.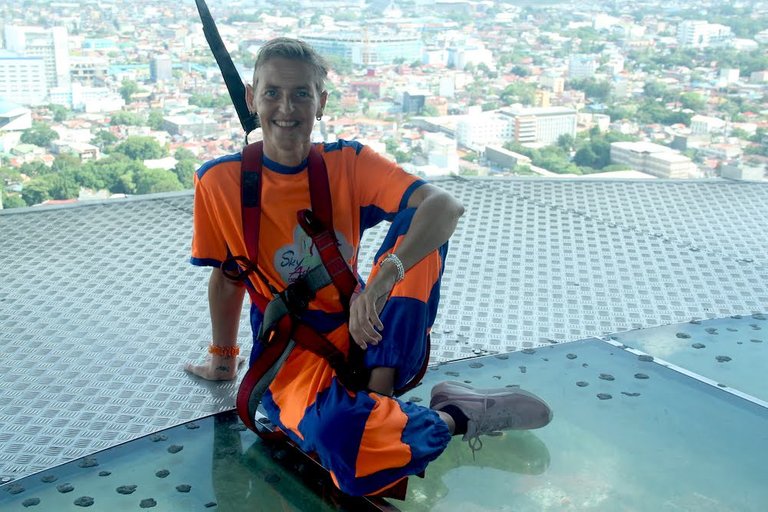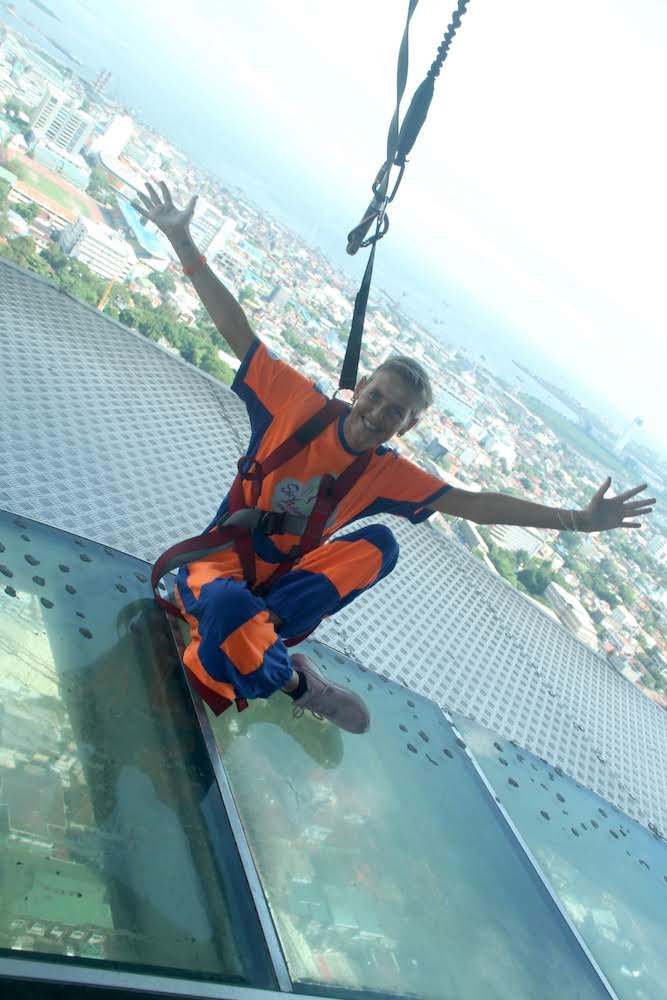 Sky Experience Adventure also offers a ride on the Edge Coaster. Sadly when I was there that part was closed for maintenance. It's like a rollercoaster ride and it will take you around the tower. You can even pull a lever which will tilt your seat at a 55 degree angle!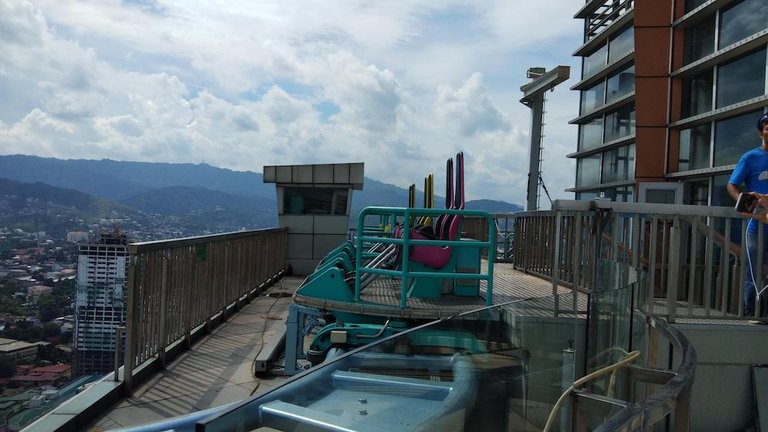 The last thing I did was the zip line. The zip line goes to another tower and you glide over the city at a height of 144 meter. I don't have a picture of that so I will show one taken from their official site.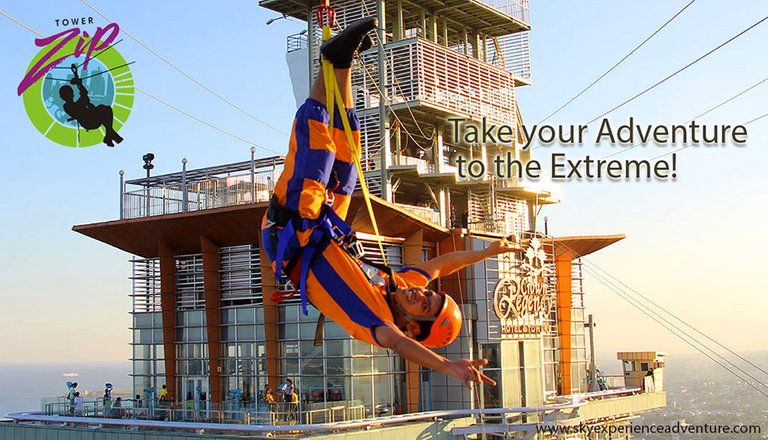 The above picture is taken from the official website of Sky Experience Adventure
So that was some fun time I had. Living on the edge :)