♛ _ Hola, amigos, amantes del boxeo_ ♛
♛ _Hello, friends, boxing lovers _♛
♚ ♛ ♚ ♛♚ ♛ ♚ ♛♚ ♛ ♚ ♛♚ ♛ ♚ ♛♚ ♛ ♚ ♛♚ ♛ ♚ ♛


Hola, queridos amigos de esta hermosa comunidad, tremenda sorpresa se llevaron los 70,000 aficionados londinenses, cuando el consentido del Reino Unido, Anthony Joshua, fue dominado con una presión constante del ucraniano Oleksandr Usyk, quien presento, gallardía y mucha hambre de triunfo, sin miedo a intercambiar golpes de poder y meterse en la candela, al contrario de Anthony Joshua, lo quiso trabajar de afuera, pero la movilidad, y el golpeo constante del jac del ucraniano, lo dejó sin estrategia y confundido en el ring.
Hello, dear friends of this beautiful community, the 70,000 London fans were tremendously surprised when the spoiled darling of the United Kingdom, Anthony Joshua, was dominated with constant pressure from the Ukrainian Oleksandr Usyk, who presented gallantry and great hunger for victory, unafraid to exchange power punches and get into the ring, unlike Anthony Joshua, who wanted to work him from the outside, but the mobility and the constant punching of the Ukrainian jac, left him without strategy and confused in the ring.
♚ ♛ ♚ ♛♚ ♛ ♚ ♛♚ ♛ ♚ ♛♚ ♛ ♚ ♛♚ ♛ ♚ ♛♚ ♛ ♚ ♛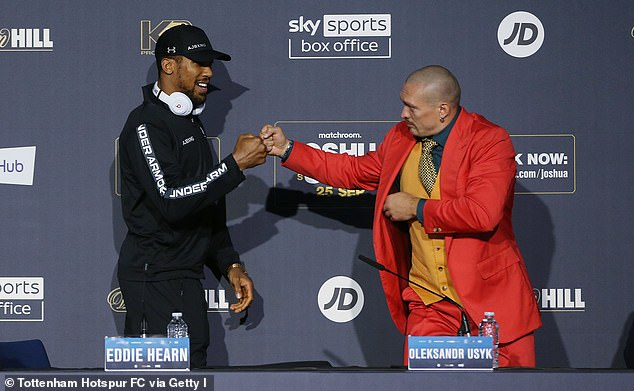 Fuente
♚ ♛ ♚ ♛♚ ♛ ♚ ♛♚ ♛ ♚ ♛♚ ♛ ♚ ♛♚ ♛ ♚ ♛♚ ♛ ♚ ♛
♛ _Ganador claro para los jueces _♛
Una pelea muy clara para los jueces en sus tarjetas con un solo ganador el ucraniano, mostró un movimiento de cintura y un cabeceo excepcional, para hacer pasar muchas veces, al británico, quien hizo lo que pudo, pero no lo suficiente para la gran preparación y resistencia que presentó el ucraniano, como un perro de presa esperando para devorar su oponente en el 5to y 6to asalto, se dieron con todo y Anthony joshua quiso imponerse, pero no le basto, en el round 12 el ucraniano estuvo a punto de noquear al británico, quien terminó, muy golpeado y exhausto. Los golpes de poder sin duda los conectó el nuevo campeón de los tres cinturones AMB, OMB y FIB Oleksandr Usyk.
A very clear fight for the judges in their scorecards with only one winner, the Ukrainian, showed a movement of waist and an exceptional pitching, to make pass many times, the British, who did what he could, but not enough for the great preparation and resistance presented by the Ukrainian, Like a dog of prey waiting to devour his opponent in the 5th and 6th rounds, they gave everything and Anthony Joshua wanted to impose himself, but it was not enough, in the 12th round the Ukrainian was about to knock out the British, who finished, very beaten and exhausted. The power punches were undoubtedly landed by the new champion of the three belts WBA, WBO and IBF, Oleksandr Usyk.
♚ ♛ ♚ ♛♚ ♛ ♚ ♛♚ ♛ ♚ ♛♚ ♛ ♚ ♛♚ ♛ ♚ ♛♚ ♛ ♚ ♛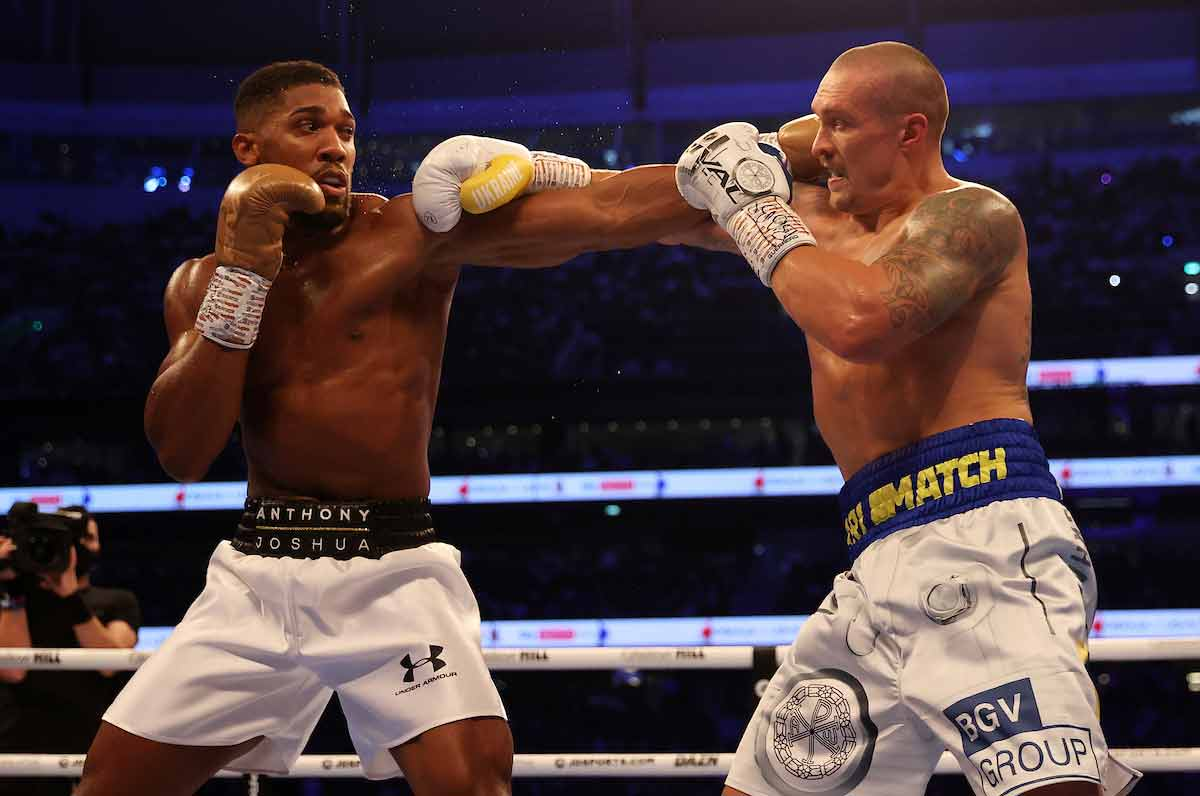 Fuente
El promotor Hearn, menciono la revancha obligatoria, lo que se avecina una gran pelea, es de esperarse que sea a finales del 2022, por la lesión que sufrió Anthony Joshua en su ojo izquierdo; El británico tiene las herramientas para vengar esta derrota, pero el ucraniano llega a una segunda pelea más fuerte psicológicamente sabiendo que ya lo venció, la personalidad del ucraniano es un boxeador muy disciplinado que lo ha llevado a ganar siete cinturones de titulos mundiales en estos últimos años en la unificación del peso crucero y ahora en los pesados, lo que habla que no esta de pasadas en los pesados esta para quedarse.
The promoter Hearn, mentioned the mandatory rematch, which looms a great fight, it is expected to be at the end of 2022, due to the injury suffered by Anthony Joshua in his left eye; The British has the tools to avenge this defeat, but the Ukrainian comes to a second fight psychologically stronger knowing that he already beat him, the personality of the Ukrainian is a very disciplined boxer that has led him to win seven world title belts in recent years in the cruiserweight unification and now in the heavyweight, which speaks that he is not in the past in the heavyweight is to stay.
Espero que les haya gustado - I hope you liked it