Hola que tal amigas y amigos de esta maravillosa plataforma es un placer poder compartir con ustedes un analisis escrito para la comunidad de @fulldeportes, en esta oportunidad hablare de lo que ha pasado dentro del equipo Tigres de Aragua desde la llegada del manager Wilfredo Romero al banquillo de los rayados en la Liga Venezolana de Beisbol Profesional.
Hello friends of this wonderful platform, it is a pleasure to share with you an analysis written for the community of @fulldeportes, this time I will talk about what has happened within the Tigres de Aragua team since the arrival of manager Wilfredo Romero to the dugout of the rays in the Venezuelan Professional Baseball League.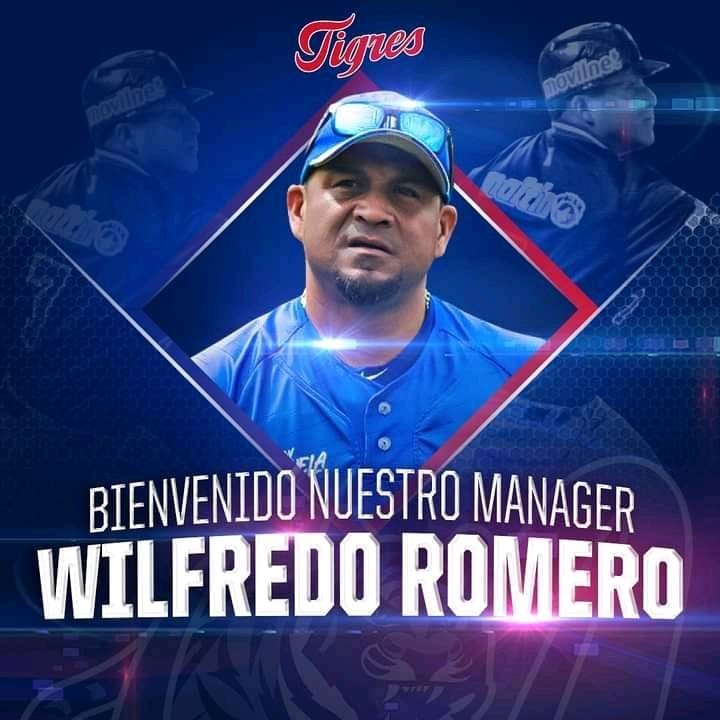 Fuente
---
Los tigres de Aragua fueron el ultimo equipo dentro la liga en anunciar al manager que los iba a dirigir durante la campaña 2022-2023 y el 29 de agosto designaron al otrora jardinero y prospecto de los Yankees de New York Yackson Melian para que asumiera el cargo, una decision que a mi parecer fue de ultima hora, puesto que la gerencia de los bengalies tenia en planes a Buddy Bailey desde principios de año, sin embargo le dieron larga al asunto a la espera de que al equipo le fueran levantadas las sanciones que pesaban sobre la organizacion, por parte de la Oficina de Control de Activos Extranjeros (OFAC) y MLB. Debido a la premura de tener un mandamas para el inicio de campaña en octubre se decidieron por Melian para el cargo.
The Tigres de Aragua were the last team in the league to announce the manager who would lead them during the 2022-2023 campaign and on August 29 they appointed former New York Yankees outfielder and prospect Yackson Melian to take over the position, a decision that in my opinion was last minute, Buddy Bailey had been in the pipeline for the Bengals since the beginning of the year, but they dragged their feet waiting for the sanctions against the organization to be lifted by the Office of Foreign Assets Control (OFAC) and MLB. Due to the urgency of having a new manager for the beginning of the campaign in October, they decided on Melian for the position.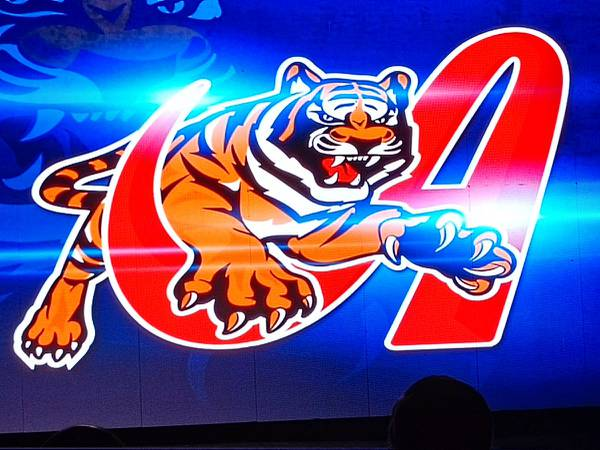 Fuente
---
Arranco la temporada y en los primeros ocho juego el equipo no logro una sola victoria recibiendo 67 carreras y anotando 31 rayitas, lo que obligo a la gerencia a prender las alarmas y moverse en busca de un sustituto para Melian. Buscar un manager competitivo mientras se desarrollan las ligas del Caribe, en ocasiones es engorroso sin embargo en Mexico los Yaquis de Obregon despedian a Wilfredo Romero, quien habia sido el manager del año en la temporada 2021-2022 en Venezuela, la gerencia de los rayados no dudaron en contratar a Romero para que fuese su manager y desde su llegada las cosas han cambiado a positivo en la cueva de los Tigres.
Desde la llegada de Romero el equipo ha dado un salto, al punto tal que ya no ocupa el ultimo puesto en la tabla de posiciones, para la fecha del 7 de diciembre del 2022 ocupan el sexto lugar en la clasificacion con record de 38 partidos jugados 16 victorias por 22 derrotas, esta por encima de Caribes de Anzoategui y Bravos de Margarita quienes han disputado 36 encuentros y poseen records de 15 ganados y 21 derrotas respectivamente; pero tambien es importante destacar que estan a un juego y medio del quinto lugar que ocupan las Aguilas del Zulia y desde ese quinto puesto clasifican los que van al round robin. Han mejorado considerablemente en cuanto al bateo colectivo al punto que son el segundo mejor equipo en average con 294 de promedio ofensivo anotando 168 carreras desde la llegada de Romero; en cuanto al picheo aun siguen siendo el equipo con el peor registro en efectividad de la liga con 5.90 pero han mejorado comparado con hace algunas semanas que exibian 7.00 Defensivamente son quintos en fildeo con %972. Alexis Amarista, Jose Martinez, Carlos Romero y Henrry Rodriguez son los bates mas calientes y quienes se han encargado de repartir los batazos, Angel Padron ha sido el caballito de batallaen los abridores de los tigres, en siete presentaciones posee record de 3 victoria 0 derrotas con una efectividad de 4.03 lo acompaña Guillermo Moscoso con 2 victoria y una derrota. Si los bates de este equipo despiertan y los lanzadores abridores logran ir un poco de 4 ining, los Tigres pueden dar el golpe en la mesa, pero deben aprovechar el mal momento de Bravos y Caribes para escalar y pelear arriba. Si Wilfredo Romero logra clasificar a este equipo les aseguro que vuelve a ganar la distincion de "Manager del Año" otorgado por la liga.
The season started and in the first eight games the team did not achieve a single victory, conceding 67 runs and scoring 31 runs, which forced the management to set the alarm bells ringing and move in search of a replacement for Melian. However, in Mexico the Yaquis de Obregon fired Wilfredo Romero, who had been the manager of the year for the 2021-2022 season in Venezuela, the management of the Rayados did not hesitate to hire Romero to be their manager and since his arrival things have changed for the better in the Tigres' cave.
Since Romero's arrival the team has taken a leap forward, to the point that they no longer occupy the last place in the standings, as of December 7, 2022 they are in sixth place in the standings with a record of 38 games played, 16 wins and 22 losses, they are above Caribes de Anzoategui and Bravos de Margarita who have played 36 games and have records of 15 wins and 21 losses respectively; But it is also important to note that they are one and a half games behind the fifth place Aguilas del Zulia and from that fifth place they qualify for the round robin. They have improved considerably in terms of collective batting to the point that they are the second best team in average with 294 offensive average scoring 168 runs since the arrival of Romero; as for the pitching they are still the team with the worst record in effectiveness of the league with 5.90 but have improved compared to a few weeks ago that exibian 7.00 Defensively they are fifth in fielding with %972. Alexis Amarista, Jose Martinez, Carlos Romero and Henrry Rodriguez are the hottest bats and who have been in charge of delivering the hits, Angel Padron has been the workhorse of the Tigers' starters, in seven appearances he has a record of 3 wins and 0 losses with an ERA of 4.03 and is accompanied by Guillermo Moscoso with 2 wins and one loss. If the bats of this team wake up and the starting pitchers manage to go a little over 4 ining, the Tigres can give the blow on the table, but they must take advantage of the bad moment of Bravos and Caribes to climb and fight at the top. If Wilfredo Romero manages to qualify this team I assure you that he will win again the distinction of "Manager of the Year" awarded by the league.