---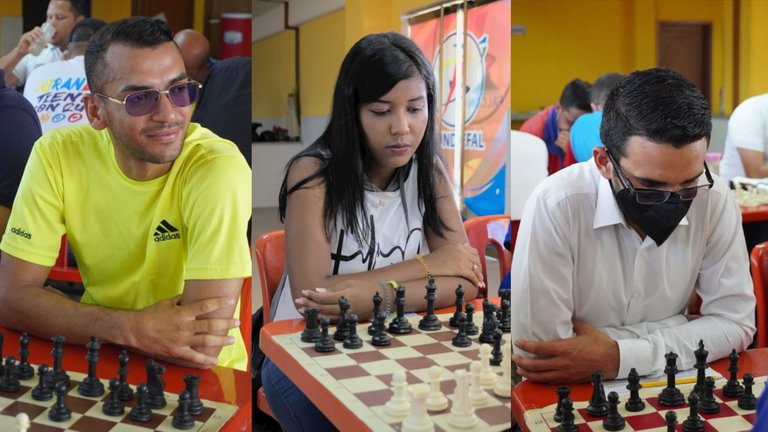 Continúan las actividades ajedrecistas en el Estado Falcón. En las ultimas semanas la disciplina ha estado bastante activa y la celebración de torneos aumenta su ritmo firmemente. Uno de los campeonatos que resaltó enormemente debido a la masiva participación fueron los recién concluidos "Juegos Laborales" en los cuales más de 30 instituciones pertenecientes al sector publico y privado se dieron cita para participar en el despliegue deportivo.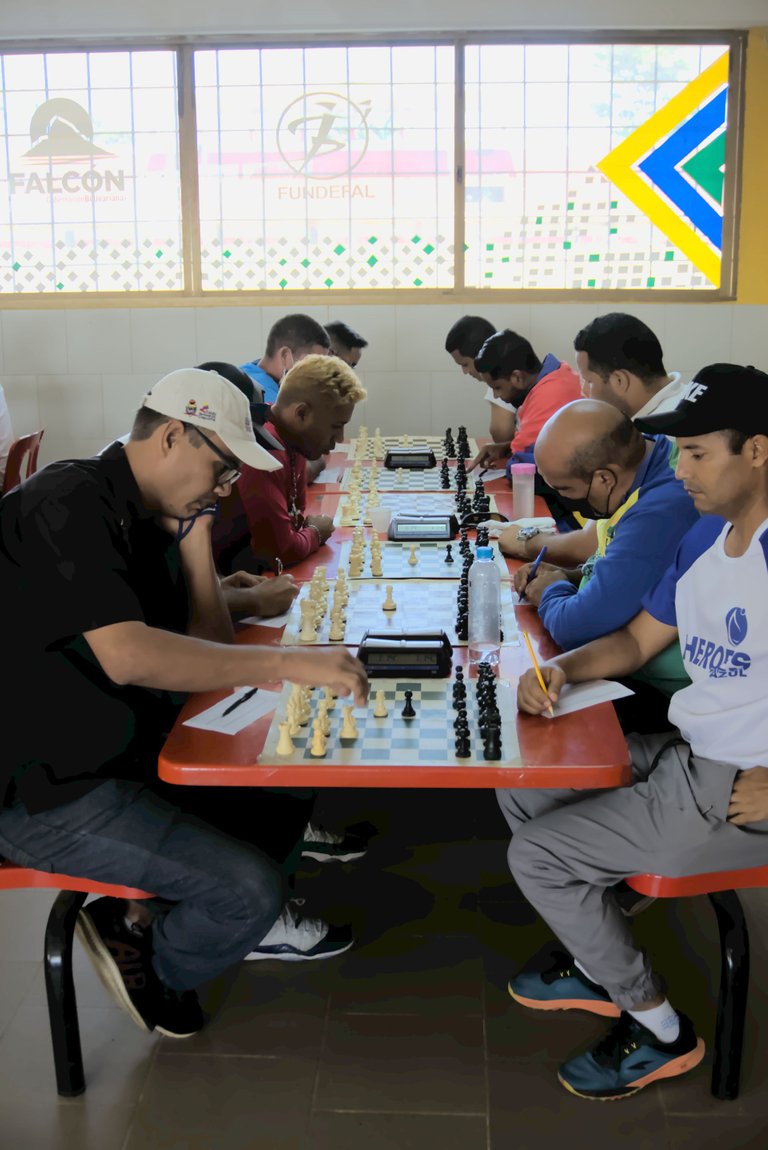 Chess activities continue in Falcon State. In the last few weeks the discipline has been quite active and the celebration of tournaments is increasing steadily. One of the championships that stood out greatly due to the massive participation was the recently concluded "Labor Games" in which more than 30 institutions belonging to the public and private sector came together to participate in the sporting display.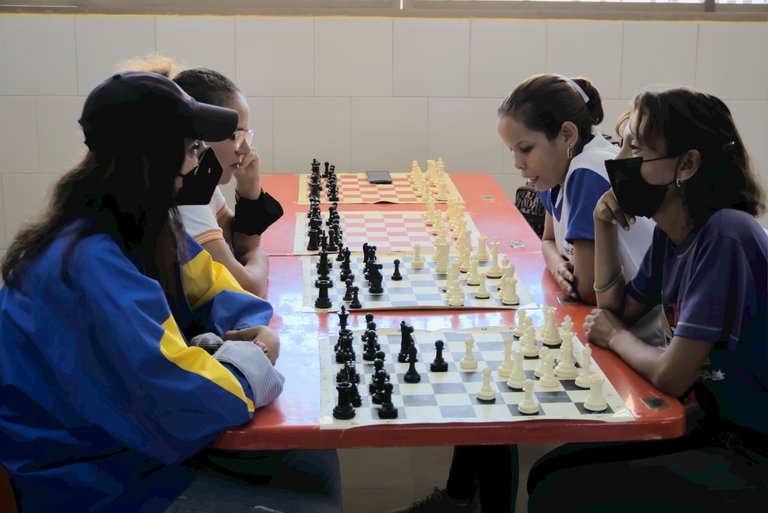 El ajedrez por supuesto estuvo presente. La fiesta del deporte ciencia tuvo lugar en las instalaciones de FUNDEFAL del 5 al 9 de Septiembre. Es muy importante destacar que se alcanzó una cifra pico de 82 jugadores en el absoluto y 22 en el femenino, números que demuestran que el deporte ciencia está más vivo que nunca.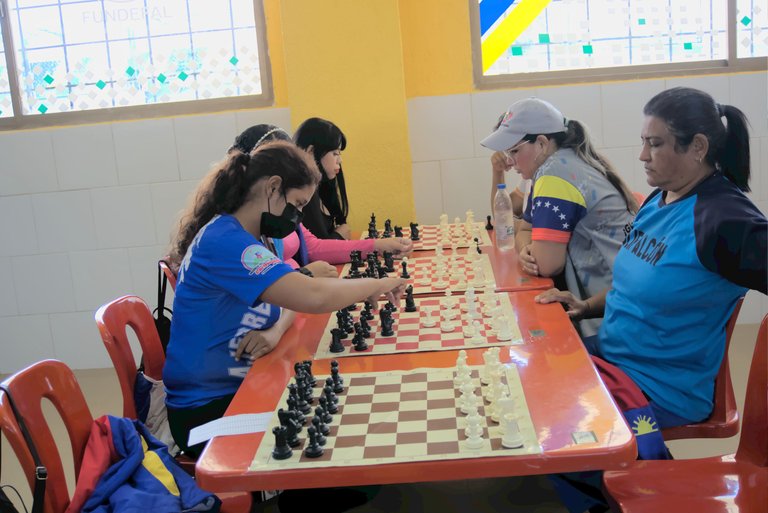 Chess was of course present. The science sport party took place at FUNDEFAL's facilities from September 5 to 9. It is very important to highlight that a peak number of 82 players was reached in the absolute and 22 in the female, numbers that show that the science sport is more alive than ever.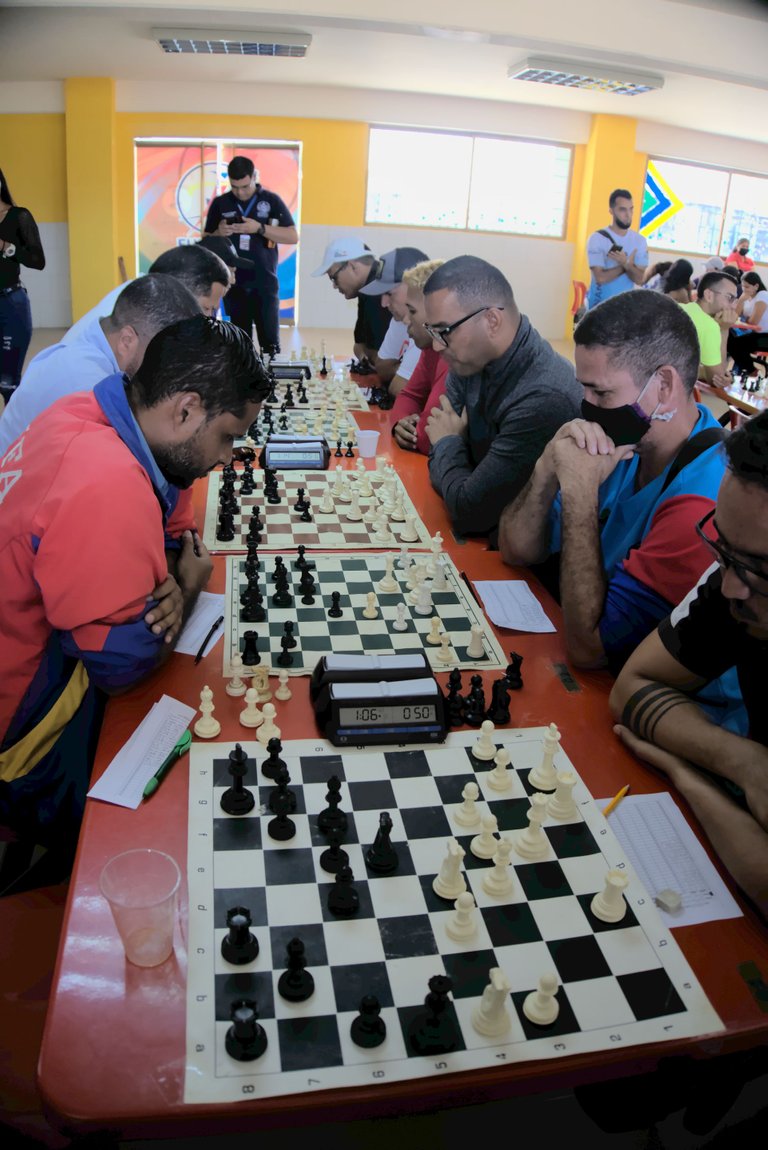 En cuanto a los detalles técnicos de este magno evento se jugaron las 3 modalidades más representativas del ajedrez: Clásico, activo y blitz significando esto un maratón realmente intenso que llevo al limite a los ajedrecistas. Juan Telleria a quien tuvimos la oportunidad de entrevistar fue el encargado de arbitrar el torneo, Fernando Zuleta estuvo brindando el apoyo como Fiscal de mesa y Esmirna María Fernanda Ruiz arbitró el femenino.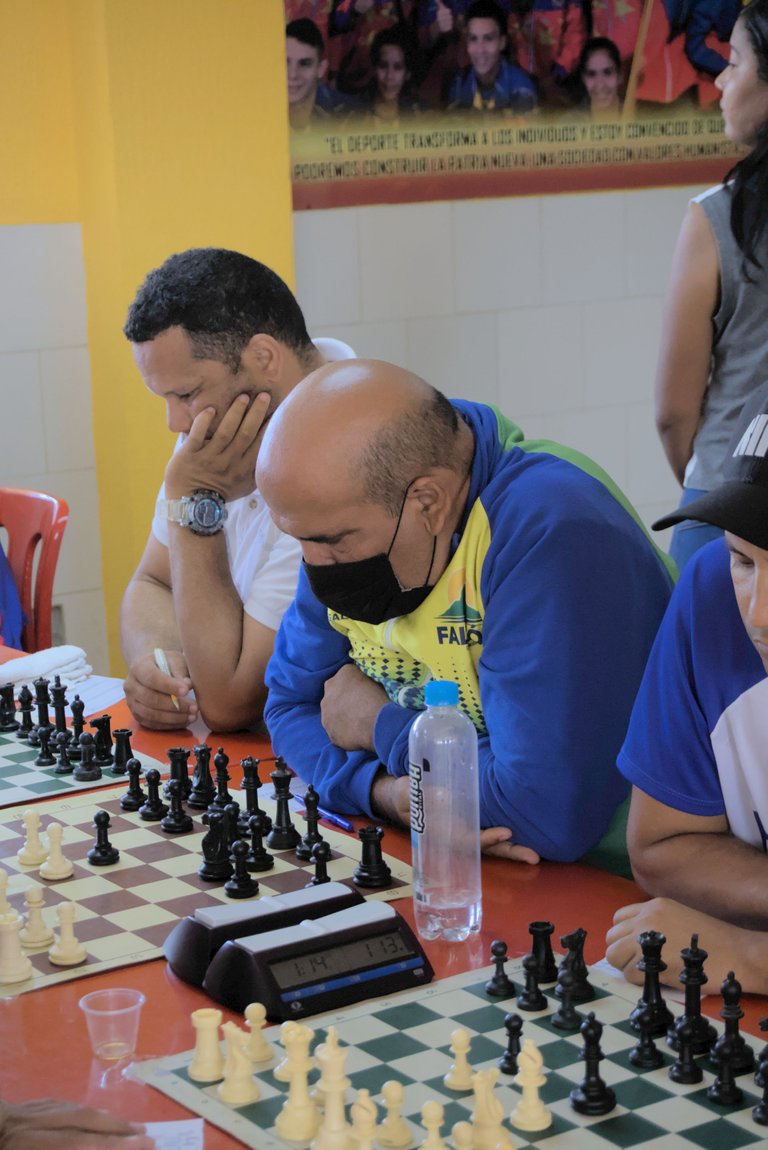 As for the technical details of this great event, the 3 most representative chess modalities were played: Classic, active and blitz, which meant a really intense marathon that pushed the players to the limit. Juan Telleria, whom we had the opportunity to interview, was in charge of refereeing the tournament, Fernando Zuleta was providing support as table prosecutor and Esmirna María Fernanda Ruiz refereed the women's tournament.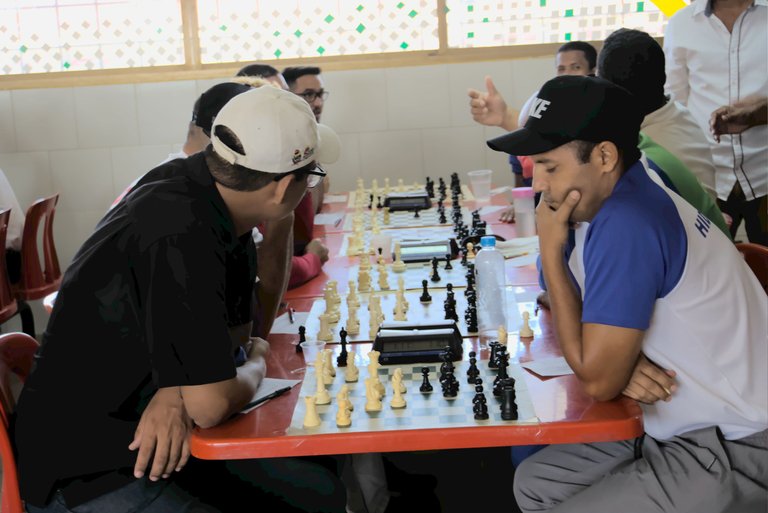 Fue una dura semana de juego en la que pudimos apreciar partidas bastante luchadas. Por supuesto, la resistencia fue un factor sumamente determinante en este torneo pues cada jugador completó en total 21 partidas. En el clásico el control de tiempo utilizado fue de 75 minutos, en el activo 10 minutos y en el blitz 5 minutos, cada uno de los torneos fueron jugados a 7 rondas finish (sin incremento por jugada).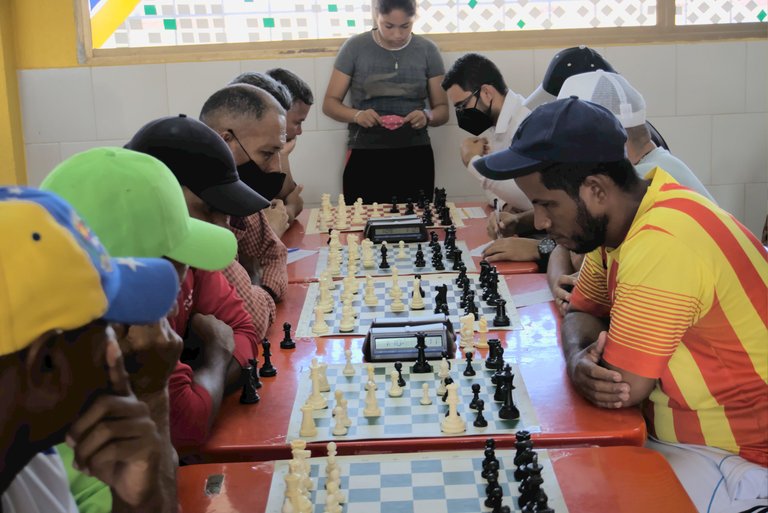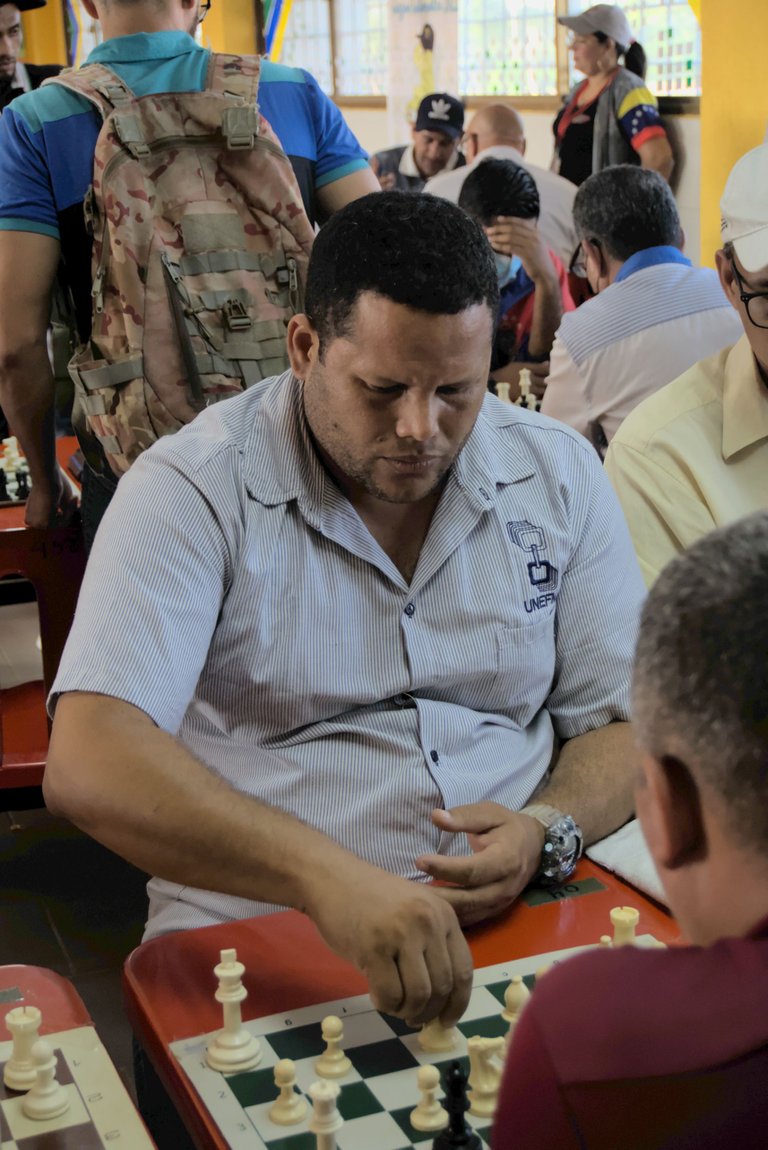 It was a hard week of play in which we saw some hard fought games. Of course, endurance was a very important factor in this tournament as each player completed a total of 21 games. In the classic the time control used was 75 minutes, in the active 10 minutes and in the blitz 5 minutes, each of the tournaments were played to 7 rounds finish (no increment per move).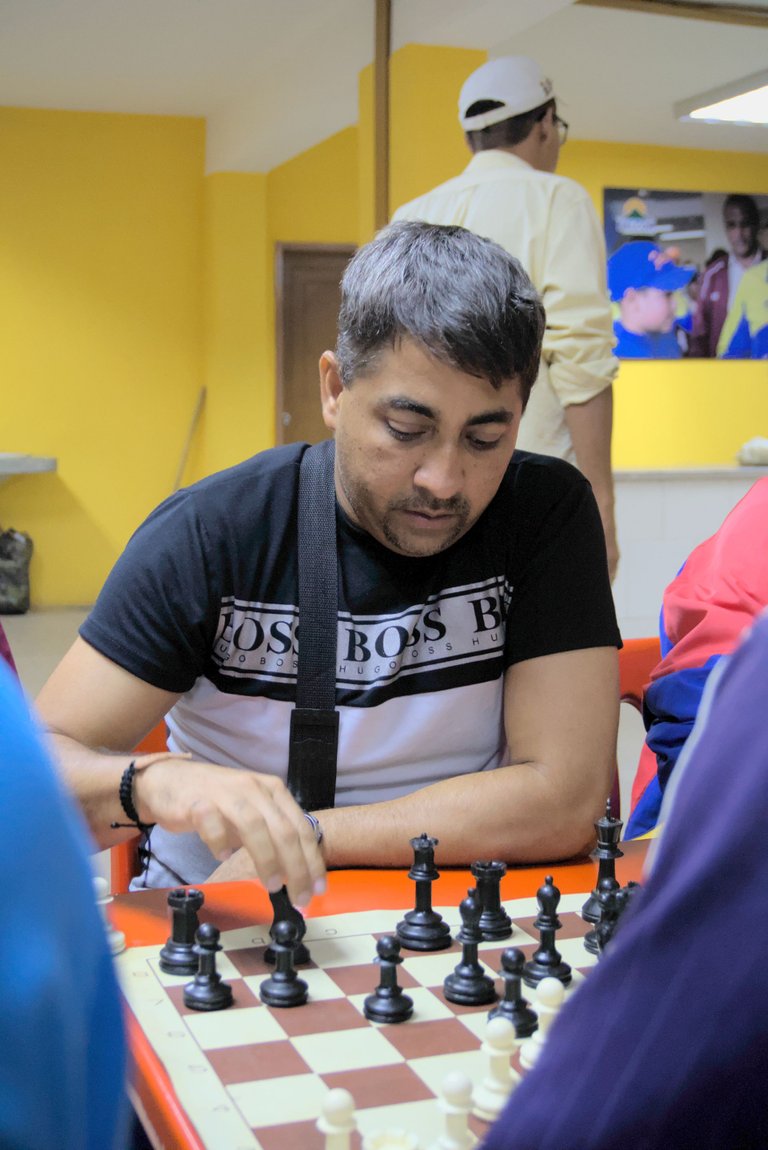 En cuanto a los resultados, el campeonato absoluto fue comandado por el experimentado jugador Orlan Zavala quien desde el primer día de competición mostró un nivel de juego bastante incisivo otorgándole la victoria en la gran mayoría de sus partidas. Zavala se llevó el Oro en la modalidad del clásico y el Blitz mientras que Fidel Gonzalez (Ex-presidente de la Federación Venezolana de Ajedrez) se hizo con el primer lugar del activo. Por su parte, Reimar Bracho quien ha sido selección del estado en múltiples ocasiones se llevó los máximos honores en el campeonato femenino liderando enérgicamente las 3 modalidades.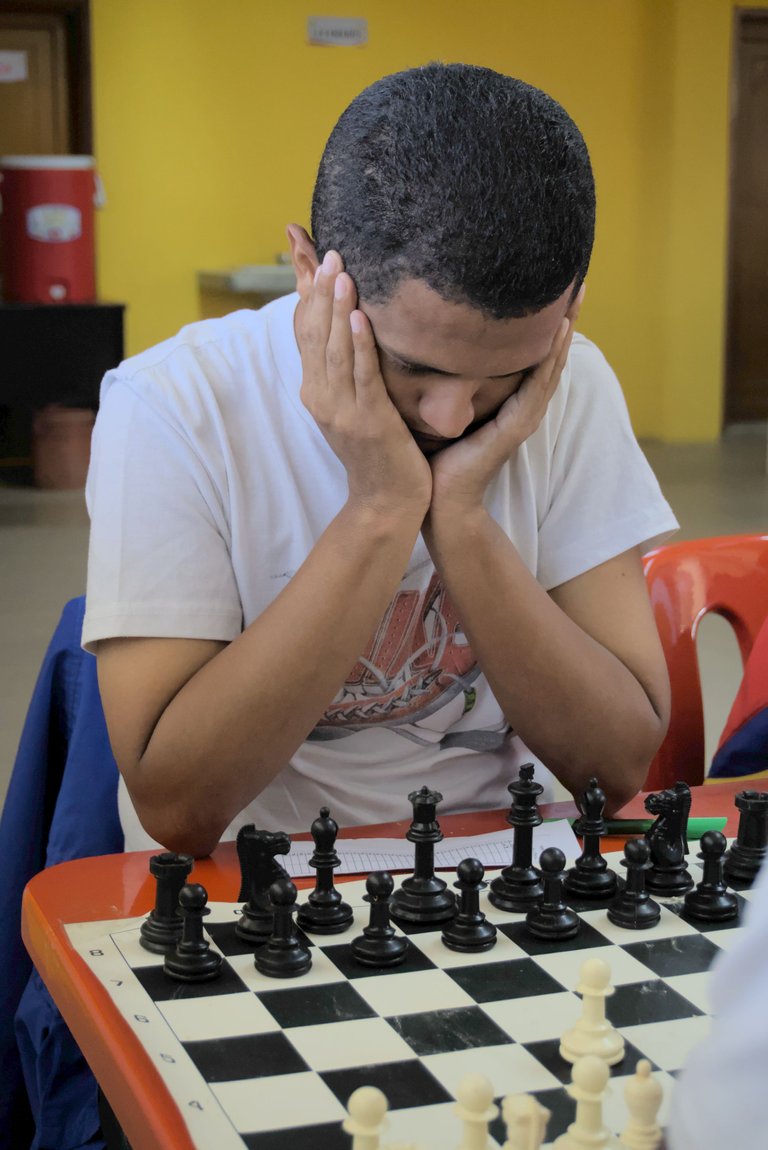 As for the results, the absolute championship was commanded by the experienced player Orlan Zavala who from the first day of competition showed a level of play quite incisive giving him the victory in most of his games. Zavala took the Gold in the classic and Blitz modalities while Fidel Gonzalez (Ex-president of the Venezuelan Chess Federation) took the first place in the active modality. On the other hand, Reimar Bracho, who has been selected by the state on multiple occasions, took the top honors in the women's championship, energetically leading the 3 modalities.
Al final de este post pueden ver los resultados detallados de cada modalidad los cuales fueron facilitados por la organización del evento.
Aprovechamos la oportunidad para asistir a la sala de juego y conversar con los competidores. Desde luego que nos alegró muchísimo ver una participación tan masiva. En el recinto varias generaciones del Ajedrez estuvieron presentes significando esto un compartir que va más allá de la competencia. Fue como ver un recuentro familiar.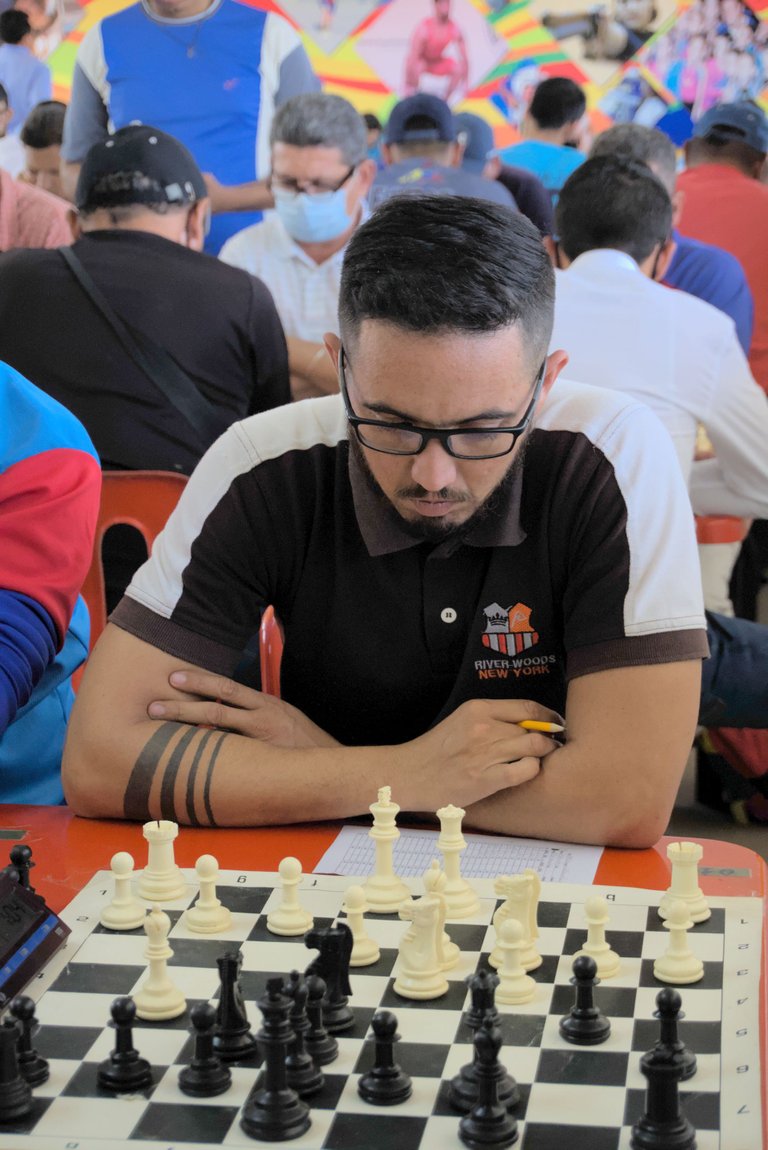 At the end of this post you can see the detailed results of each modality which were provided by the organization of the event.

We took the opportunity to attend the game room and talk with the competitors. Of course we were very happy to see such a massive participation. Several generations of chess players were present, which meant a sharing that goes beyond the competition. It was like a family meeting.
Cada uno de los jugadores que entrevistamos nos compartió impresiones muy interesantes de como ven ellos el ajedrez ahora que se encuentran en un plano laboral en el cual han adquirido nuevas responsabilidades y que por motivos de tiempo el ajedrez competitivo ha pasado ser un poco más secundario pero el juego siempre estará allí y de una u otra forma se encuentra la manera de retomar el tablero.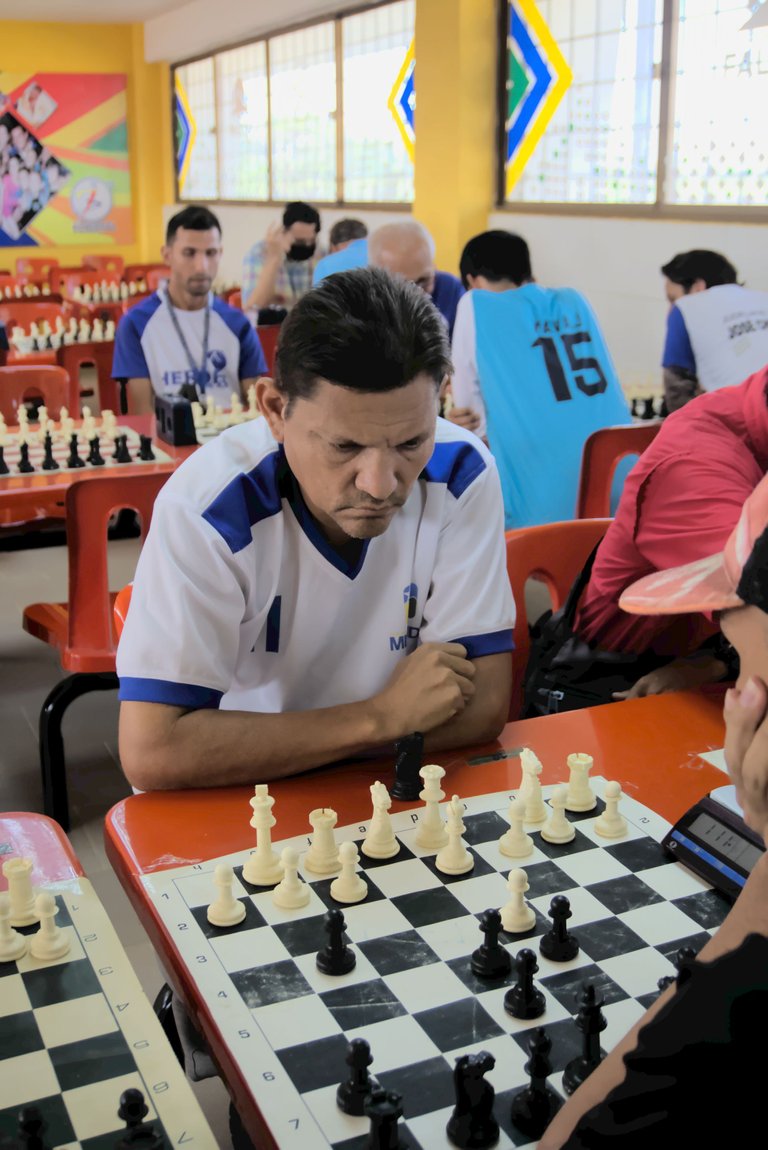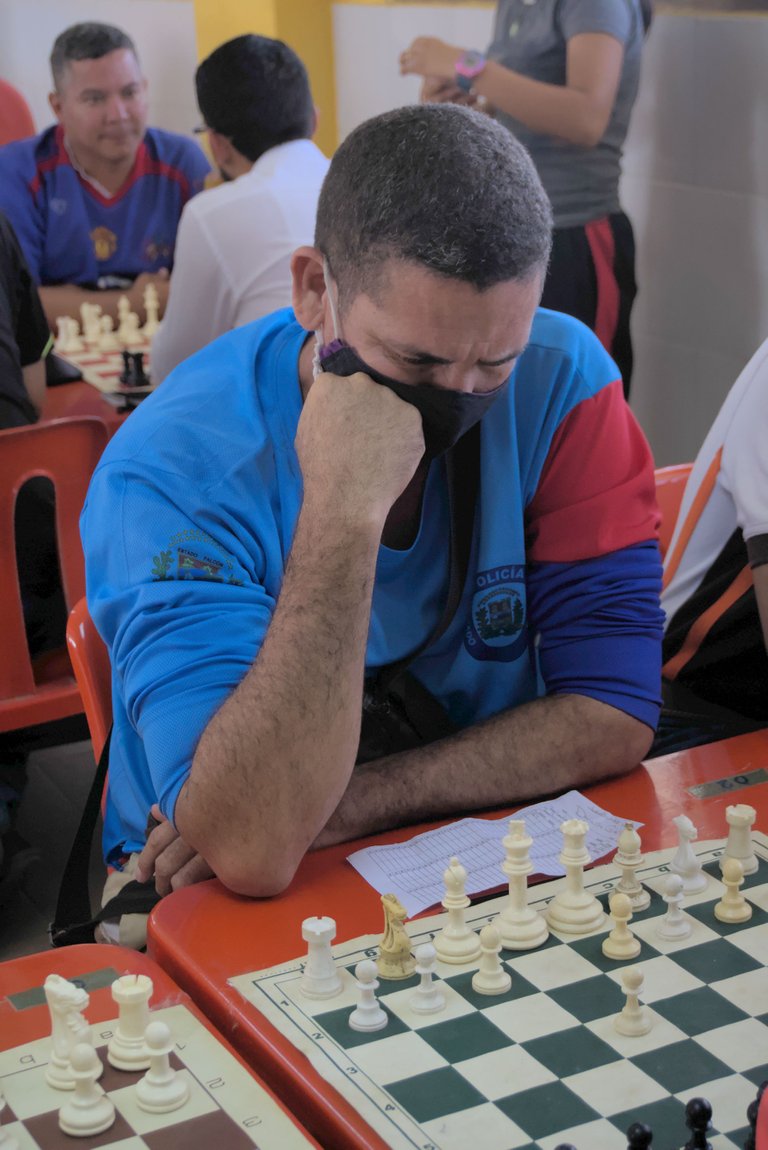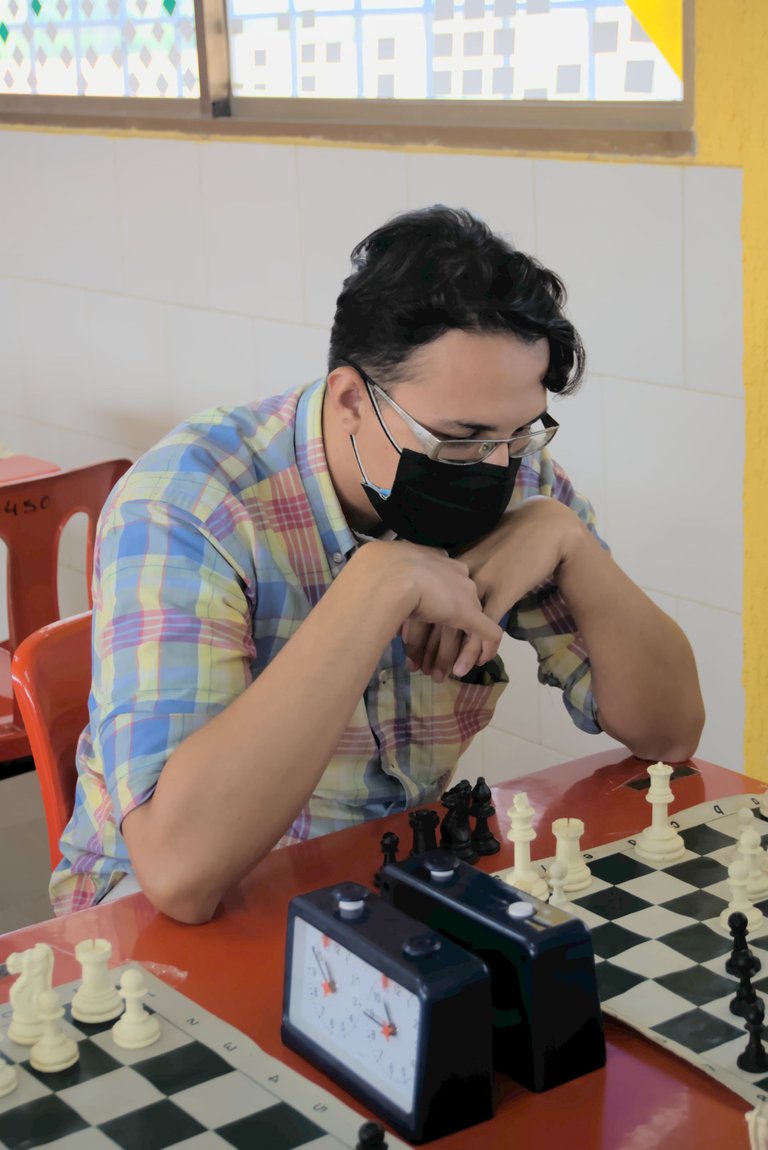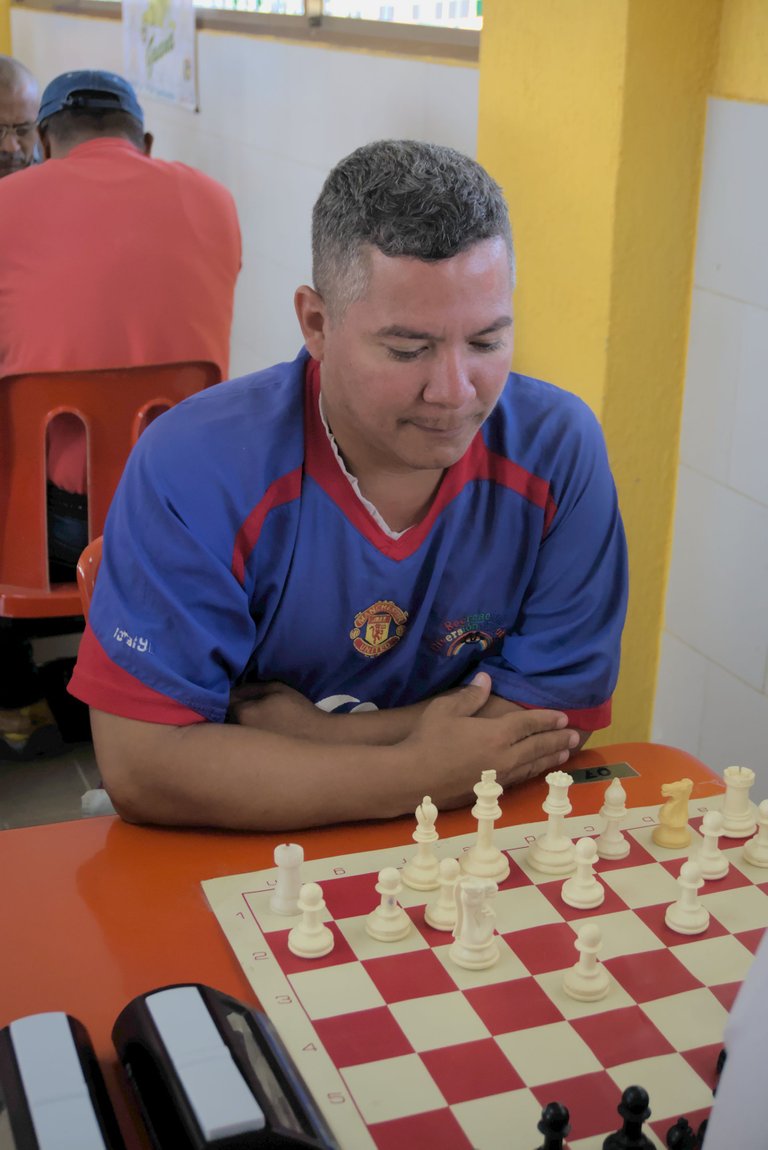 Each of the players we interviewed shared with us very interesting impressions of how they see chess now that they are in a work environment in which they have acquired new responsibilities and that for reasons of time competitive chess has become a little more secondary but the game will always be there and in one way or another they find a way to return to the board.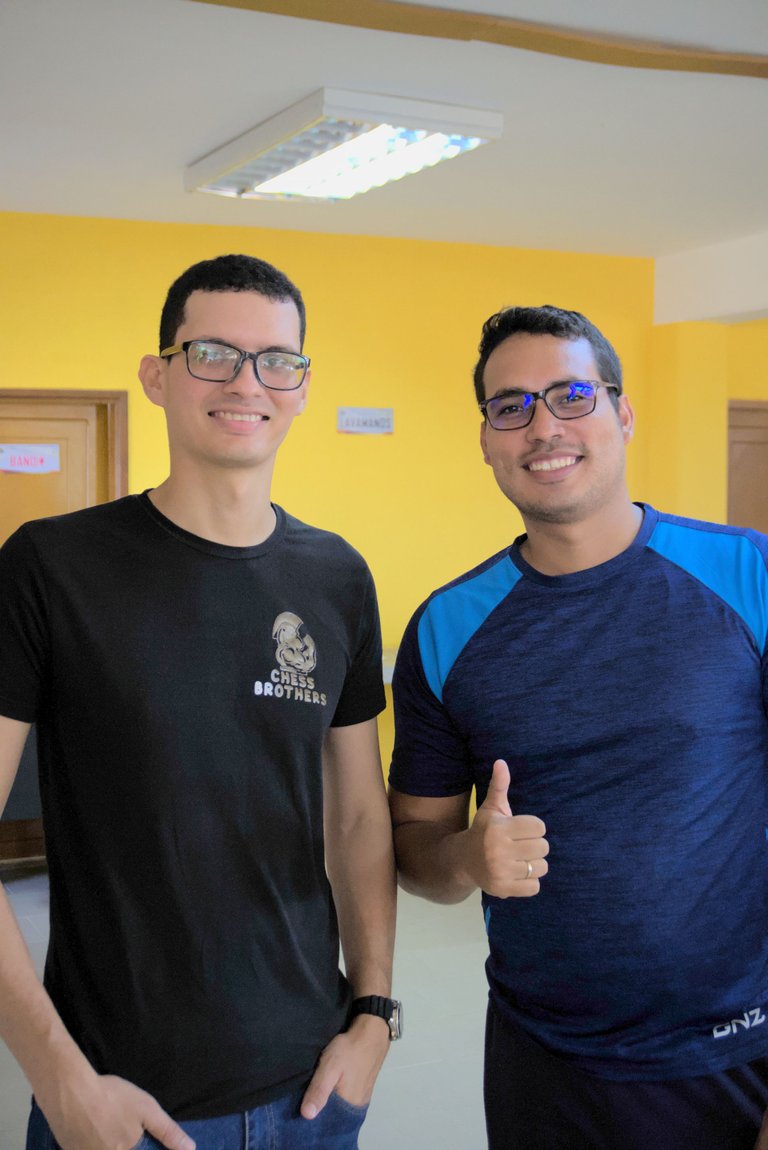 Esperamos que este reportaje sea de su agrado y sirva para seguir difundiendo todo el trabajo que se está haciendo en pro del ajedrez. Me gustaría que dejaran en la sección de los comentarios sus impresiones de este evento y que opinan de la transición del Atleta al plano laboral/profesional.
Un saludo y hasta la próxima oportunidad.
We hope that you like this report and that it serves to continue spreading all the work that is being done in favor of chess. I would like you to leave in the comments section your impressions of this event and what you think of the transition of the athlete to the work/professional level.

Best regards and see you next time.
Créditos
El material de este Post es de la autoría de Victor Abiad (@vjap55) y Carlos Abiad (@sawko)
Para aprender más, visita nuestro sitio oficial en la red www.chessbrothers.com
---





Resultados finales del Campeonato
Clasico Absoluto

Activo Absoluto

Blitz Absoluto

Clasico Femenino

Activo Femenino

Blitz Femenino

Instituciones Present:

---

▶️ 3Speak