I was late again!
I've been resting my eyes away from the screen for quite a long time because I felt dizzy every time I do aside from having a mild to severe headache for almost a month. It was since my daughter caught a cough that made me have sleepless nights. I think I am having mild Vertigo because sometimes I feel like I'm floating but need to visit a doctor first about what I felt. In addition to these, my left ear is in pain for a week now.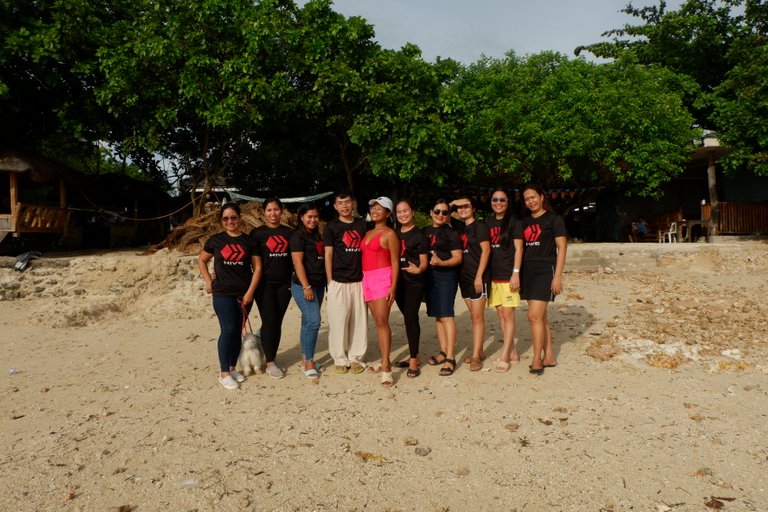 What's the connection between being late from all the sickness I felt? Well, if I'm not wrong, I think I was the last to post our Hive Meet-up of Tabogon Teacher-Bloggers as I was also the last to come to that event. I was hesitant in posting this for many of my colleagues have posted already and I have only a few pictures to show but I just cannot lay aside the chance to have a record of this special event in my journal "My life's event written on Hive World".
So, this is how it went. The night @indayclara announced the exact date and venue of our meet up I felt excited but at the same time was saddened. Excited because this is it, the plans that we had months ago to have a meet-up will be realized at last. Saddened since the scheduled date was Sunday and I have a Church service to attend as always, and after the service, I will prepare everything for our lunch and will make sure my daughters eat well, especially the one that has Diabetes. But inside my heart, I want to meet all of them. I became more thrilled when @indayclara informed us that @ybanezkim26 will be there too.
I did not give a confirmation in the group chat that I will attend. I was just reading their plans/messages about the food and other things about the meet-up. Reading their messages about the food, the more I wanted to join, lol 🤣, kidding aside, in my mind, I was also thinking of what I can bring in case I will have the chance to go. When @callmesmile asked who wants to have the Hive t-shirt and what size, I directly sent a message to her on my size. If I could not be able to attend at least I have the nice HIVE t-shirt.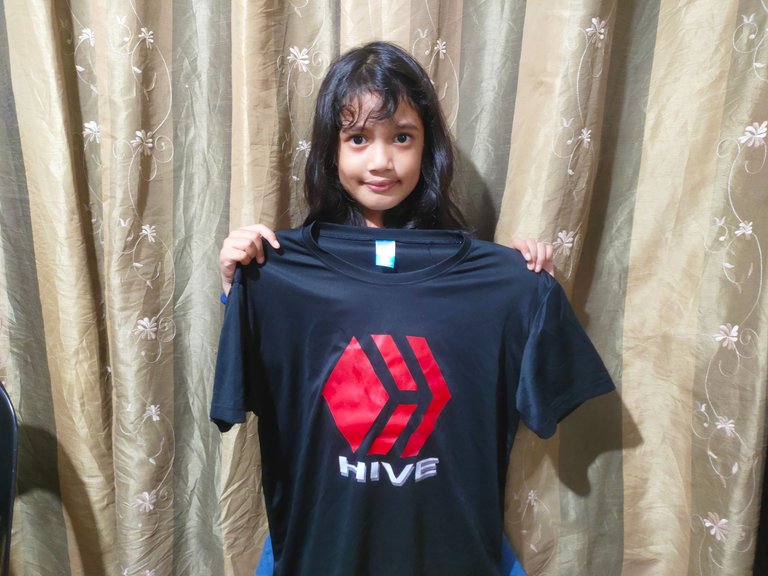 Days passed by and the time of the event came nearer yet I cannot assure even myself that I can join. Friday, two days before the event, @callmesmile gave us our t-shirt and it was beyond expectation to hold the t-shirt having the word HIVE on it. When I got home that day, Daddy saw the T-shirt, and you know what? He liked it. He was the one who wore it first, that very night attending a Pastor's meeting 🤭. It gave me the chance to ask him permission to join the meet-up, and that he would take care of the kids during lunch in my absence 😁. Well, he said yes, haha.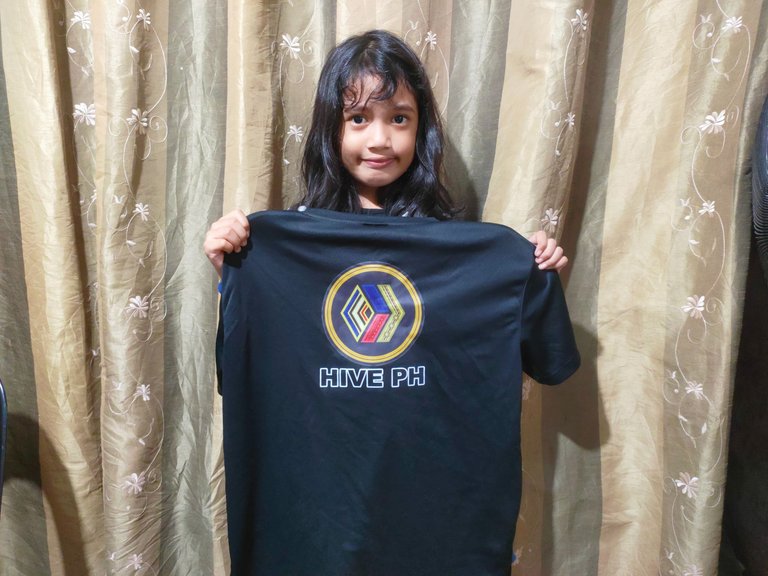 Saturday, the day before the meet-up, I still had a little hesitation because of my kids. I was not used to being around them during Sunday lunch because I know their Daddy would be tired from his work. But I still ordered 4 packs of empanadas, 3 packs to bring for that day, and 1 pack for my family.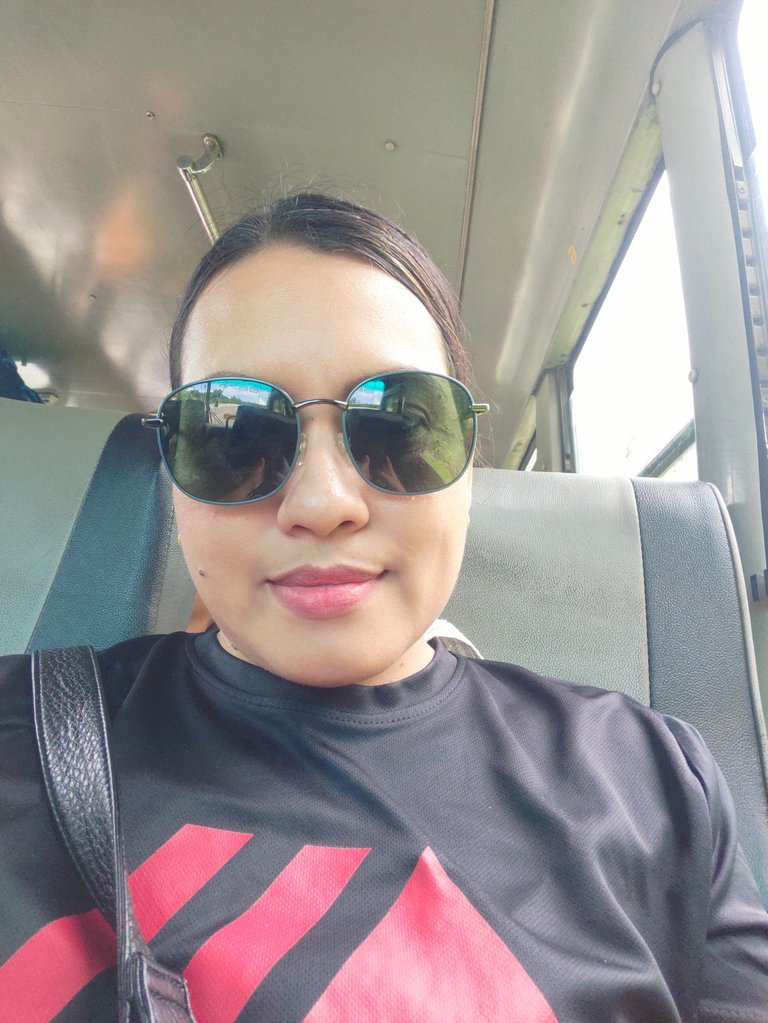 I put my sunglasses on all the time because my eyes were still in "Panda Mode" 🤣 and had a mild headache.
Sunday, the day of the meet-up. But as a Pastor's wife, I attended first our Sunday church service. Early 8 in the morning the messenger was busy with their messages. And the very good news is that I don't have to worry about them because they will be going to a party with their Auntie and cousins after the Worship. That would be good since Daddy would not be alone to take care of them. I was so very happy that things run in favor of me on that day. And so, the time had come. In my mind was there still something to know and someone to meet when I arrived at the venue? Or would I be alone there because they already went home to their respective houses? Well, the answers await on the destination.
After the church service, at exactly 11:30 am the "Empanada" was delivered. I immediately went down and prepared my stuff and the kids' stuff also for their travel to their venue. Changed my outfit, had my sling bag, and the everyday bag to where I put the Empanada. Thankful to have a bus right on time which route is to Hagnaya San Remigio. I will no longer need to have another ride going to the venue. Going there I forgot I didn't have taken my lunch, so I almost ate 1 pack of empanadas, 😂.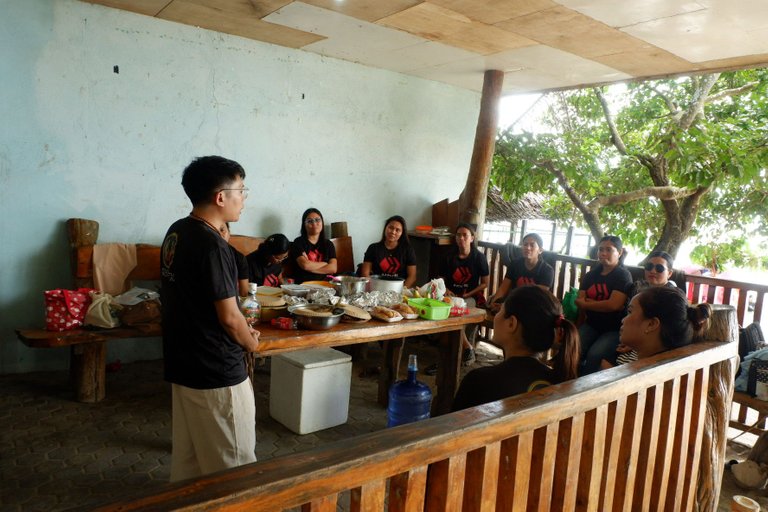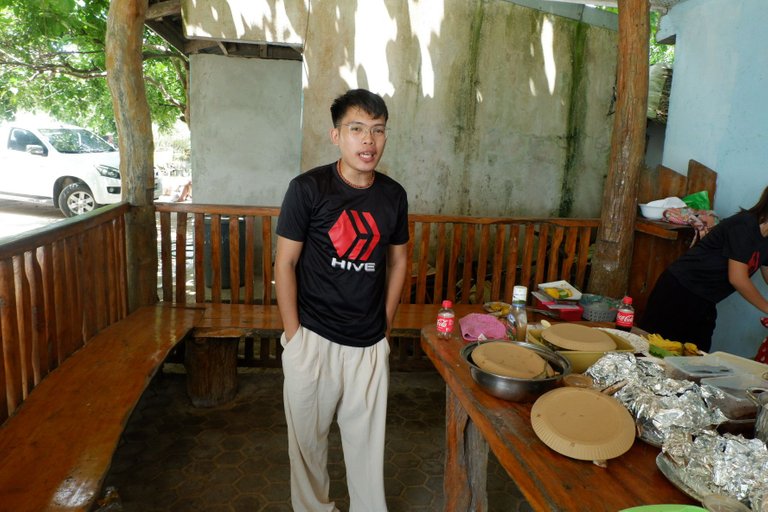 Fast forward, lol. When I arrived at the venue, lots of people were there because as we all know Sunday is family/outing day. I looked for a group of people with a black t-shirt with a HIVE logo on it and there they were listening to someone speaking in front of them. And guess who it was? Of course the only one @ybanezkim26. I was a bit shy that time because I was very late for that meet-up day but my shyness was gone when I saw their smiles with @indayclara welcoming my presence.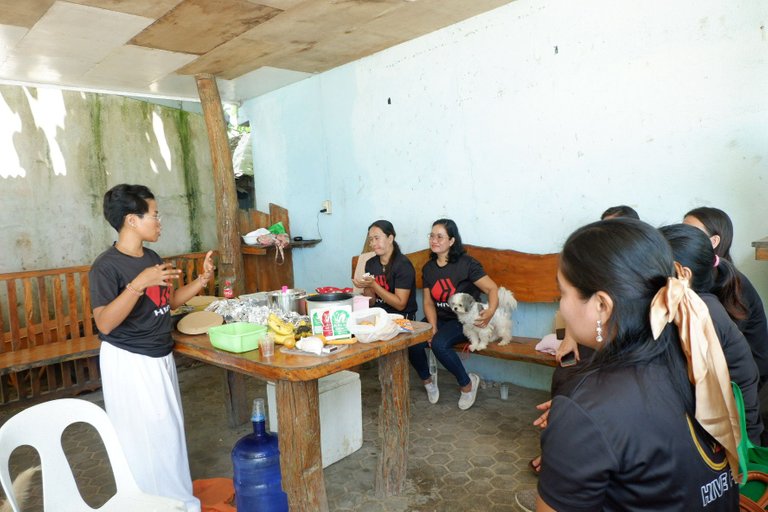 I sit beside @selflessgem as @ybanezkim26 continued to talk about HIVE. After @ybanezkim26 finished his speaking, @indayclara shared additional inputs. I was so inspired, listening to their words of encouragement to us. To just continue in blogging. The word "Laban lang girl" of @indayclara to me uplifted my heart. In the last part of the conference, we asked questions which they willingly answered giving clarifications to our still-learning hiveminds.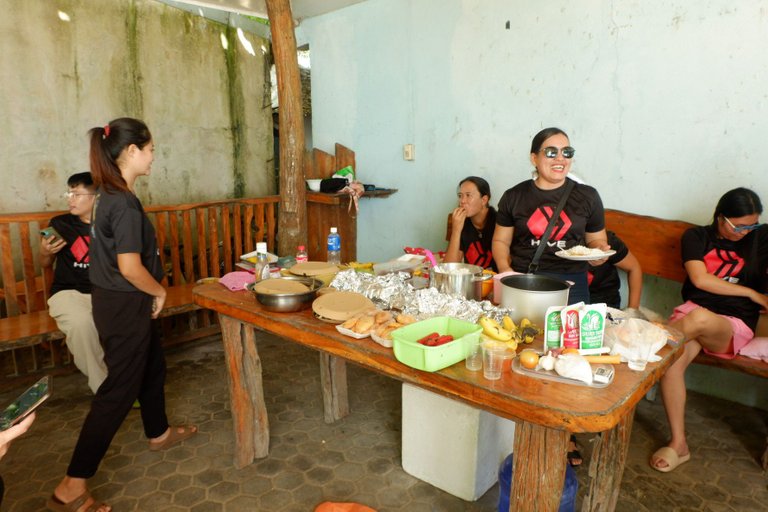 (It's time to eat my lunch.)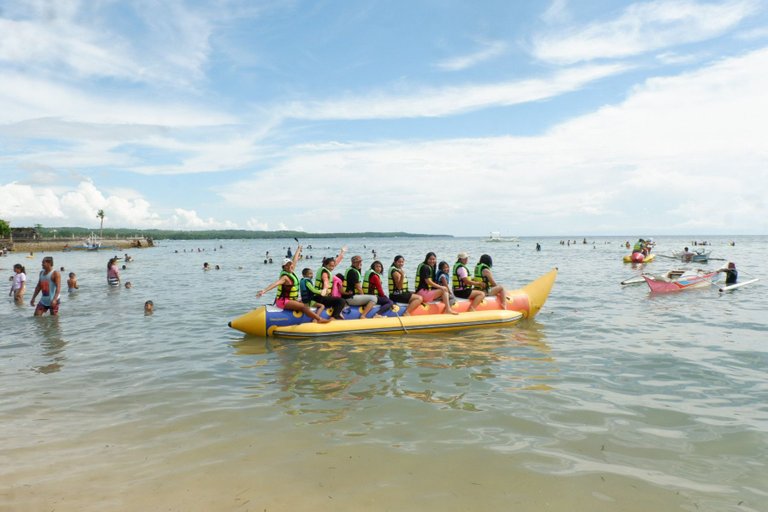 When the Hive talks were done, some of the teacher bloggers and their kids together with indayclara rode in a banana boat. While some of us opted to stay in our cottage and had a chitchat. I stayed and listened to @callmesmile and @ybanezkim26 exchanging ideas on blogging. And it gave me the opportunity to ask more questions to @ybanezkim26 (what late comers always do 😂)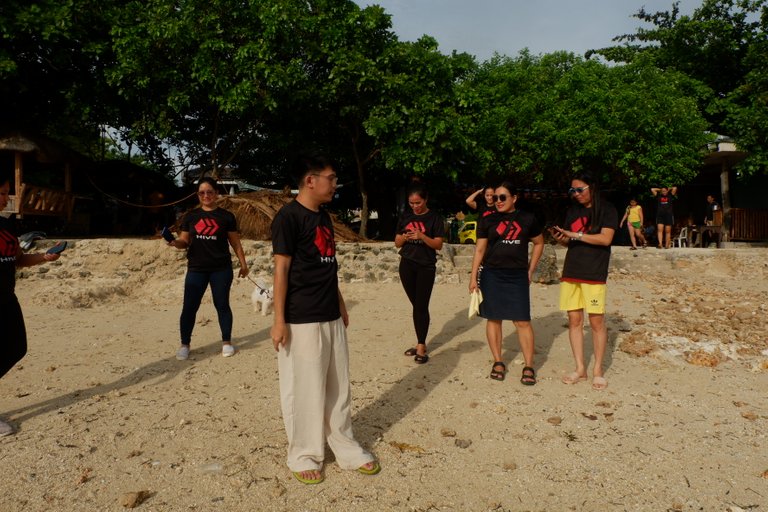 We end up the day then and said goodbyes to each other hoping there will be another meet-up. I came empty and I went home full. Not because @indayclara gave us a plastic bag to have a bring house hahaha but also of the things I learned.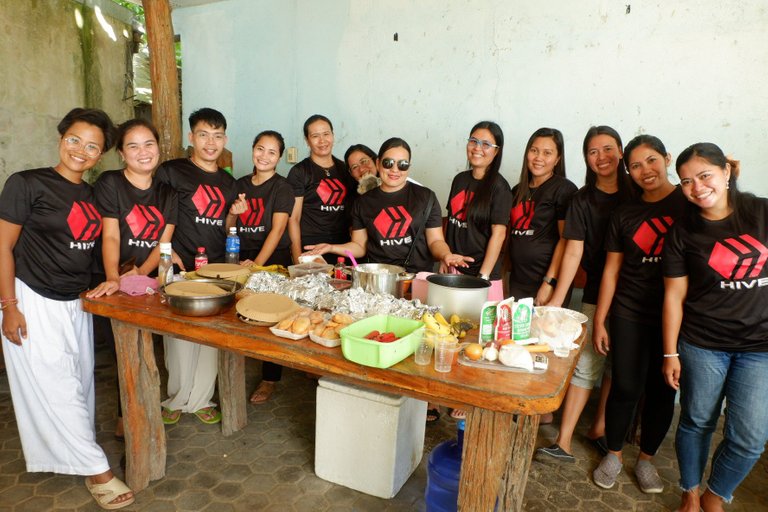 I may be super late, as I am also late in posting this content, but to be "late" doesn't mean to be the "end". So much information and new ideas I gained. (How much more if I was there from the start. I missed half of the day.) It made me realize that I was just like a worm who entered a gigantic World of HIVE. I can see only a tiny/small part of it as I am still in the lower ground. But hopefully, soon, I can have my wings to fly together with these amazing people in a higher place to see and understand more about what the HIVE world is.
So grateful I am to @indayclara and @ybanezkim26 and to the rest of the team.
---
That is all for this blog. Thank you for reading and the support. See you around, with love mommyjane 😘.
(Note: Only a few of the pictures are mine. The rest are given by @indayclaya)