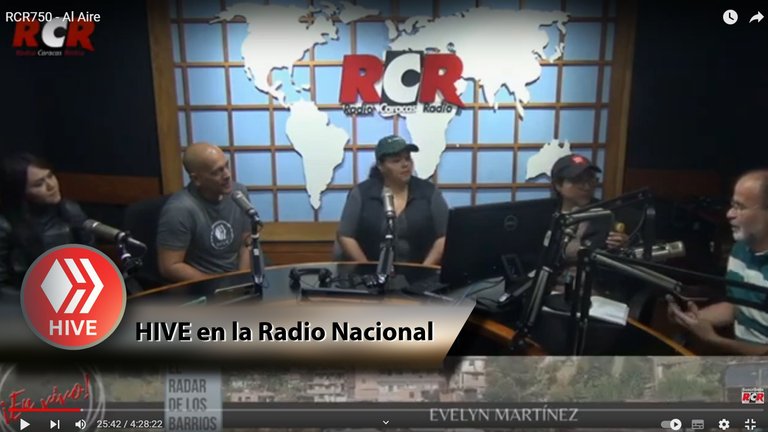 Greetings beautiful community. We are happy about all that is coming thanks to our project Hive goes to School. People are learning about it and want to know more.
This time we were on the radio; in the first radio station in Venezuela Radio Caracas Radio founded in 1930. The program we were on was called Radar de los Barrios with 14 years on the air.
The program lasted 1 hour and was exclusively to talk about Hive, Web3 and our project Hive goes to School.
Saludos hermosa comunidad. Estamos felicies de todo lo que está llegando gracias a nuestro proyecto Hive va a la Escuela. Las personas se están enterando y quieren conocer más.

En esta oportunidad estuvimos en la radio; en la primera emisora que hubo en Venezuela Radio Caracas Radio fundada en 1930. El programa donde estuvimos se llama Radar de los Barrios con 14 años en el aire.

El programa duró 1 hora y fue exclusivo para hablar de Hive, Web3 y nuestro proyecto Hive va a la Escuela.
Full program on its Youtube channel - Programa completo en su canal de Youtube
---
Surprise - Sorpresa
We are very excited to inform you that we were offered the space to come once a month to talk more about Hive.
This was made possible by: @enmy, @danielvehe & Maximiliano Bandres
Nos emociona mucho informarles que nos ofrecieron el espacio para ir una vez al mes y hablar más de Hive.

Esto fue posible gracias a: @enmy, @danielvehe y Maximiliano Bandres
---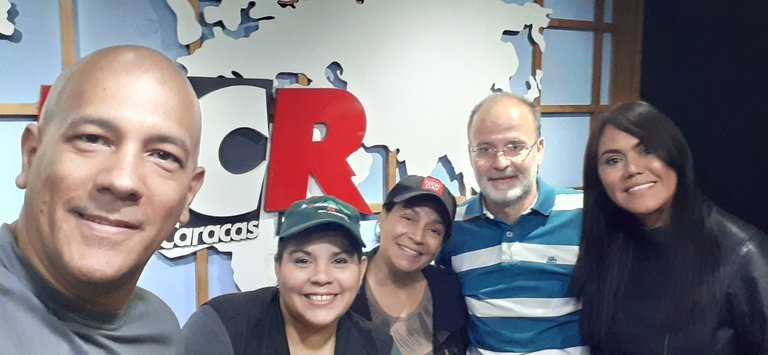 ---
If you have not yet seen our TV interview, you can do so here.
Si todavía no has visto nuestra entrevista en TV, lo puedes hacer aquí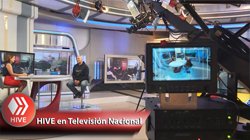 We will continue to work to bring Hive to all corners of the world.
Seguiremos trabajando para llevar a Hive a todos los rincones...
Would you like to support us? - ¿Quieres apoyarnos?
Delegate to @rutablockchain and get 90% of our curation
Delega a @rutablockchain y recibe 90% de nuestra curación.
¡SÍGUENOS EN NUESTRAS REDES!
Botones creados a partir de esta plantilla