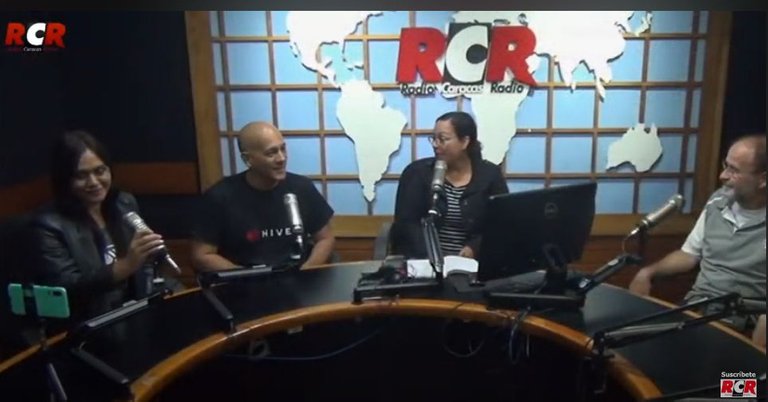 Felices de compartir con ustedes nuestro regreso a la radio nacional (Radio Caracas Radio) Primera emisora que se fundó en Venezuela.
Ya estrechamos una muy buena relación con la producción del programa "Radar de los Barrios" que leva al aire 14 años. Como mencionamos en la publicación anterior, nos ofrecieron visitarlos una vez al mes para hablar de Web3, Hive y por supuesto de nuestro proyecto Hive va a la Escuela.
Esta vez informamos de la segunda etapa del proyecto, que incorporará más colegios y de forma mucho más activa.
Invitamos al programa Radar de Los Barrios a ser jurado de los murales que se realizarán en los colegios y ellos aceptaron, además se comprometieron a crear contenido en Hive.
Puedes ver la entrevista completa de una hora de duración en su canal de Youtube desde: 3:49:57
---
We are happy to share with you our return to national radio (Radio Caracas Radio), the first radio station founded in Venezuela.

We already have a very good relationship with the production of the program "Radar de los Barrios" which has been on the air for 14 years. As we mentioned in the previous publication, they offered us to visit them once a month to talk about Web3, Hive and of course our project Hive goes to School.

This time we report on the second stage of the project, which will incorporate more schools and in a much more active way.

We invited the program Radar de Los Barrios to be a jury for the murals that will be made in the schools and they accepted, and they also committed to create content in Hive.

You can watch the full hour long interview on their Youtube channel from: 3:49:57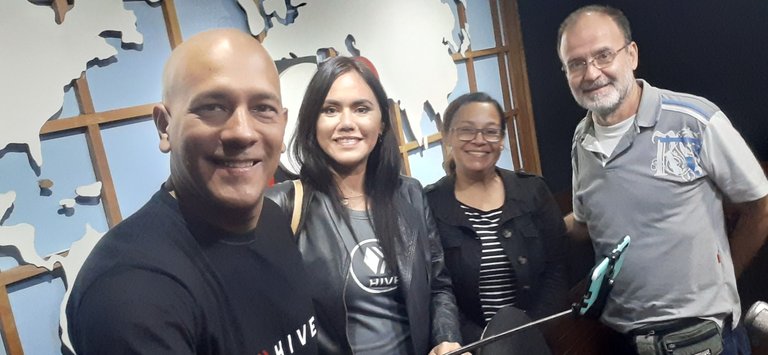 Nos emociona mucho informarles que nos ofrecieron el espacio para ir una vez al mes y hablar más de Hive.
Esto fue posible gracias a: @enmy, @danielvehe y Maximiliano Bandres
We are very excited to inform you that we were offered the space to come once a month to talk more about Hive.

This was possible thanks to: @enmy, @danielvehe and Maximiliano Bandres.
---
If you have not yet seen our TV interview, you can do so here.
Si todavía no has visto nuestra entrevista en TV, lo puedes hacer aquí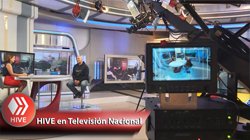 We will continue to work to bring Hive to all corners of the world.
Seguiremos trabajando para llevar a Hive a todos los rincones...
Would you like to support us? - ¿Quieres apoyarnos?
Delegate to @rutablockchain and get 90% of our curation
Delega a @rutablockchain y recibe 90% de nuestra curación.
¡SÍGUENOS EN NUESTRAS REDES!
Botones creados a partir de esta plantilla