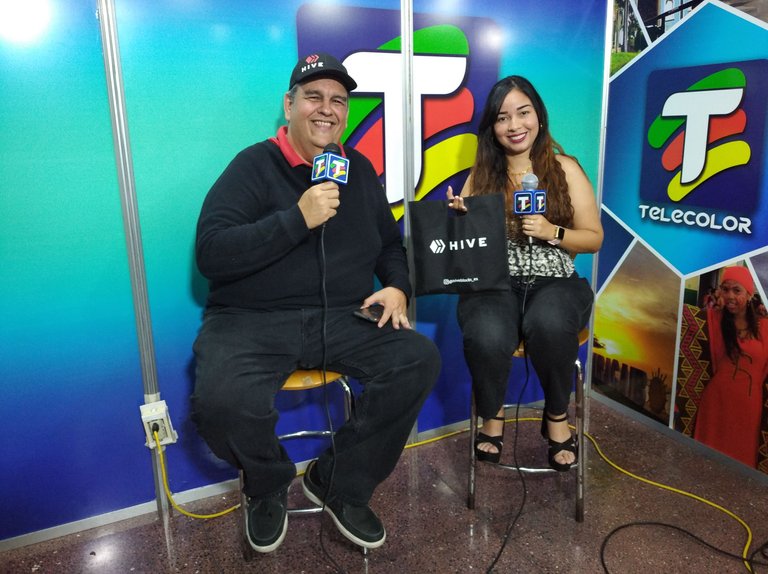 Fotografí

a

 capturada por 

@ilazramusic

 


Es impresionante los giros que da la vida y jamás pensé que me iba a poner frente a frente a personas que han contribuido de manera efectiva en mi crecimiento en Hive.
It's amazing the twists and turns that life takes and I never thought that I would come face to face with people who have effectively contributed to my growth in Hive.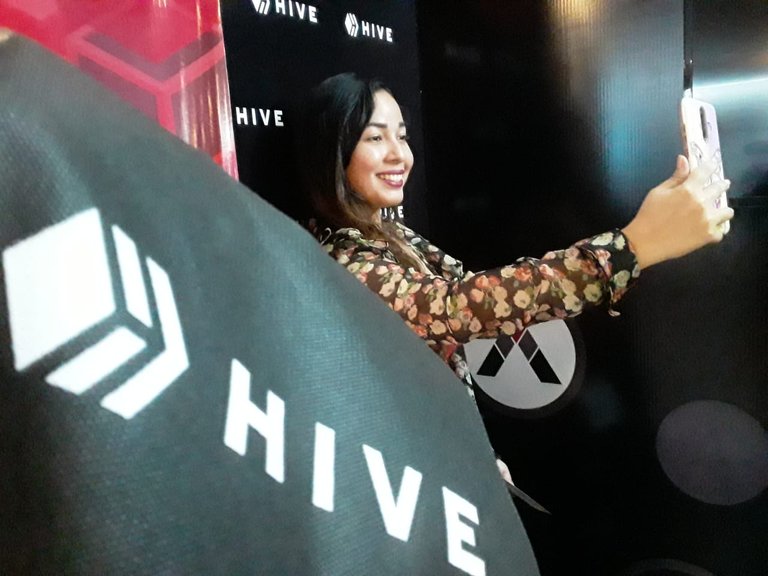 Fotografí

a

 capturada en el stand de Hive por 

@deyvissanchez

 


Los que me conocen, saben lo apasionada que soy por los deportes y cuando llegué a la plataforma de Hive, en la primera comunidad que decidí enfocarme fue en la deportiva, fundada por @fermionico FullDeportes. Reconozco que el proceso de adaptación para una persona que va a explorar por primera vez la plataforma, no es nada sencillo, pero poco a poco se le agarra el hilo. Cometí errores, es normal, y lo importante de eso es aprender de cada uno.
Those who know me, know how passionate I am about sports and when I came to the Hive platform, the first community I decided to focus on was the sports community, founded by @fermionico FullDeportes. I recognize that the adaptation process for a person who is going to explore the platform for the first time, is not easy, but little by little you get the hang of it. I made mistakes, it's normal, and the important thing is to learn from each one.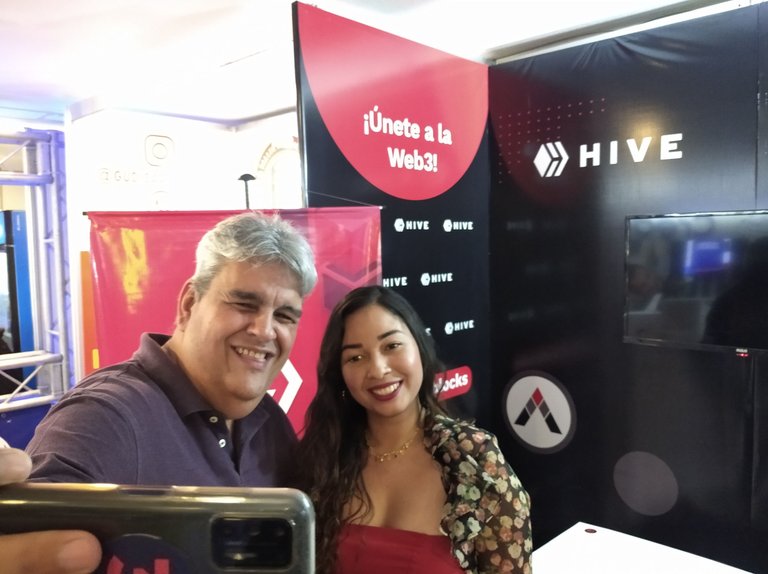 Fotografí

a

 capturada por 

@deyvissanchez

 


El martes me acerqué a la emblemática feria de ExpoZulia como parte de mi trabajo en Televisión, el estudio de Telecolor se mudó hasta el Hotel Tibisay por los días que estará la exposición de los comerciantes, así como otras emisoras y más. Luego de haber terminado el programa, decidí salir a caminar y ver qué estaba en exhibición junto a mi amado @deyvissanchez, lo más sorprendente de esta situación es que al cruzar uno de los pasillos, estaba un stand de Hive, me sorprendió mucho porque lo que menos imaginé era verlos allí. Poco a poco, con mi cara de asombro me acerqué hasta ahí y como pregunta curiosa dije: «¿Y esto qué es?» entonces empezaron a hablarme de la web, pero yo insistí en saber cómo es que llegaron hasta ahí. En ese momento me presenté y les dije que soy hiver, de inmediato me preguntaron cuál es mi usuario y al responder, enseguida me identificaron por ser miembro de FullDeportes, entonces allí estaba presente el fundador de la comunidad @fermionico y lo acompañaban @soy-laloreto, @ilazramusic y @arlettemsalase.
On Tuesday I went to the emblematic ExpoZulia fair as part of my work in Television, the Telecolor studio moved to the Tibisay Hotel for the days that the exhibition of traders will be there, as well as other broadcasters and more. After finishing the program, I decided to go for a walk and see what was on display along with my beloved @deyvissanchez, the most surprising thing about this situation is that when crossing one of the aisles, there was a Hive booth, I was very surprised because what I least imagined was to see them there. Little by little, with my astonished face I approached there and as a curious question I said: "And what is this?" then they started to talk to me about the web, but I insisted on knowing how they got there. At that moment I introduced myself and told them that I am hiver, they immediately asked me what my user is and when I answered, they immediately identified me for being a member of FullDeportes, then there was present the founder of the community @fermionico and accompanied him @soy-laloreto, @ilazramusic and @arlettemsalase.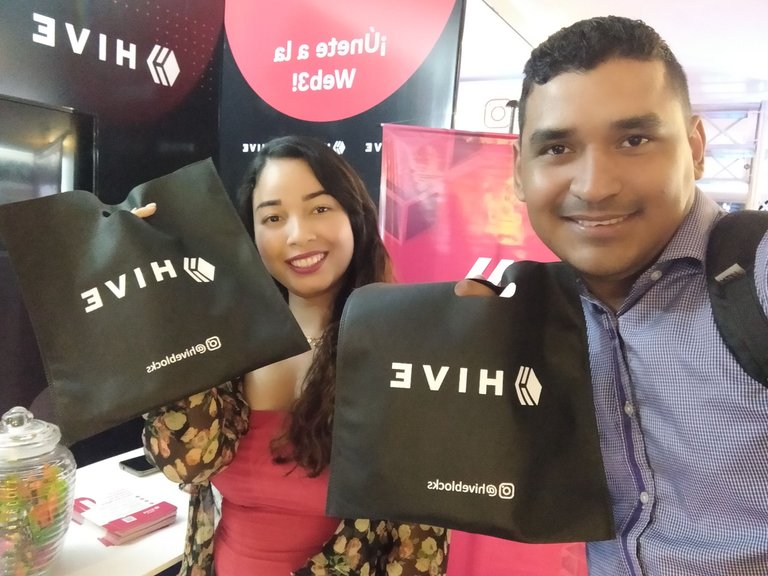 Selfie capturada con mi teléfono Redmi 

8

 por 

@deyvissanchez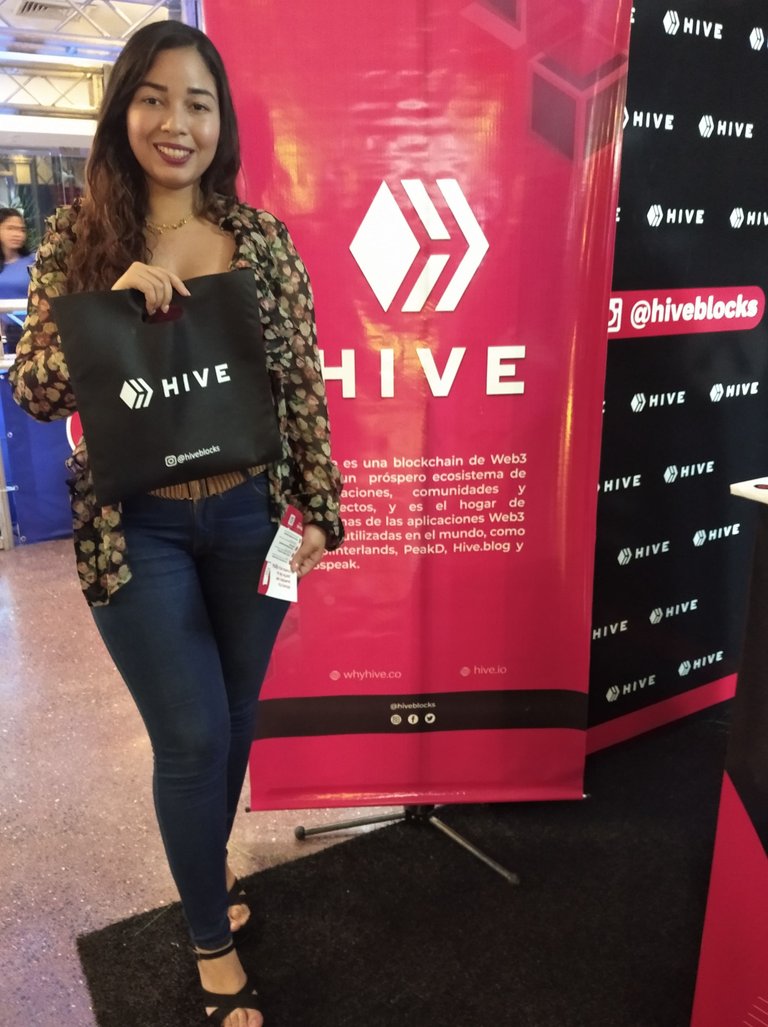 Fotografí

a

 tomada con mi teléfono Redmi 

8

 por 

@deyvissanchez

 


En medio de la charla e intercambiar algunas sonrisas, se me ocurrió mencionar por qué yo estaba en ese lugar y nació la idea de ofrecer una entrevista por televisión para dar a conocer la plataforma. @fermionico se ofreció para hablar de la Web 3.0 e hice lo posible para que Hive pudiera darse a conocer por la televisión.
In the middle of chatting and exchanging some smiles, it occurred to me to mention why I was in that place and the idea was born to offer an interview on television to publicize the platform. @fermionico offered to talk about Web 3.0 and I did my best to make Hive known on TV.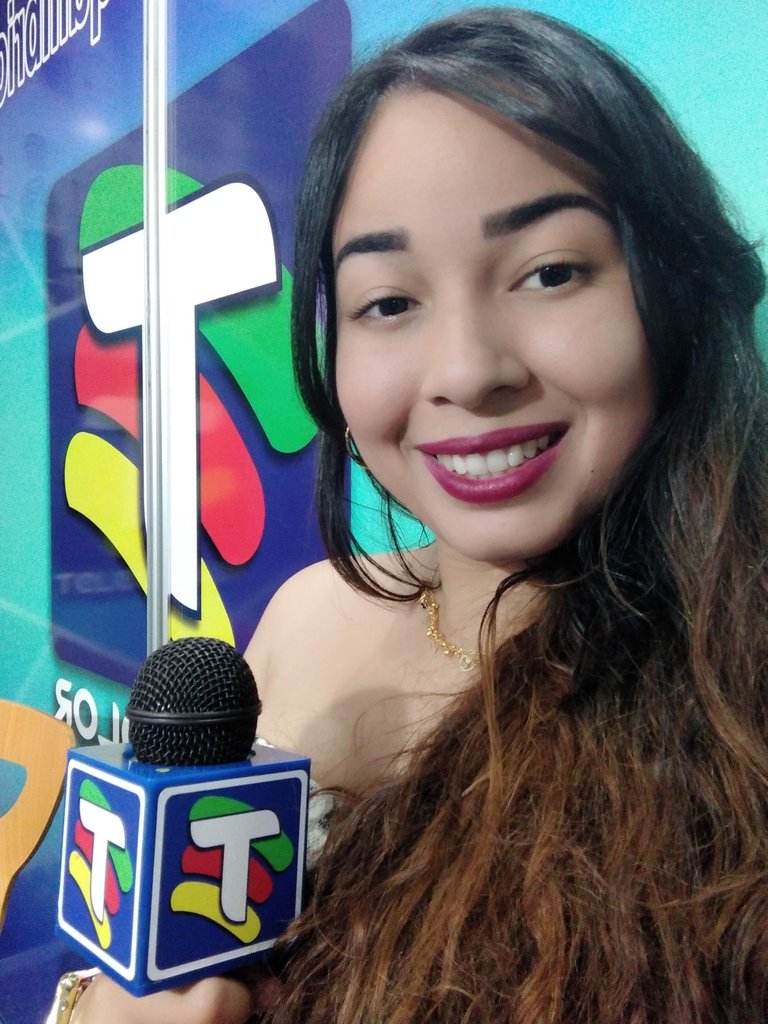 Selfie capturada con mi teléfono Redmi 8


Finalmente, pude confirmar la entrevista para el jueves y fue un momento histórico. La espectativa de los hivers se hizo notar, había un ambiente de emoción, me alegró tanto verlos allí y estoy segura que es por el amor que le tenemos a esto. @fermionico supo explicar detalladamente de manera resumida sobre la plataforma y todo salió excelente. Yo estoy encantada de haber sido parte, pero los verdaderos protagonistas son ellos y también es un privilegio pertenecer a este equipo, quienes día a día hacen su mayor esfuerzo por publicar y mantener viva esta plataforma.
Finally, I was able to confirm the interview for Thursday and it was a historic moment. The expectation of the hivers was noticeable, there was an atmosphere of excitement, I was so happy to see them there and I'm sure it's because of the love we have for this. @fermionico was able to explain in detail in a summarized way about the platform and everything went excellent. I am delighted to have been part of it, but the real protagonists are them and it is also a privilege to belong to this team, who every day do their best to publish and keep this platform alive.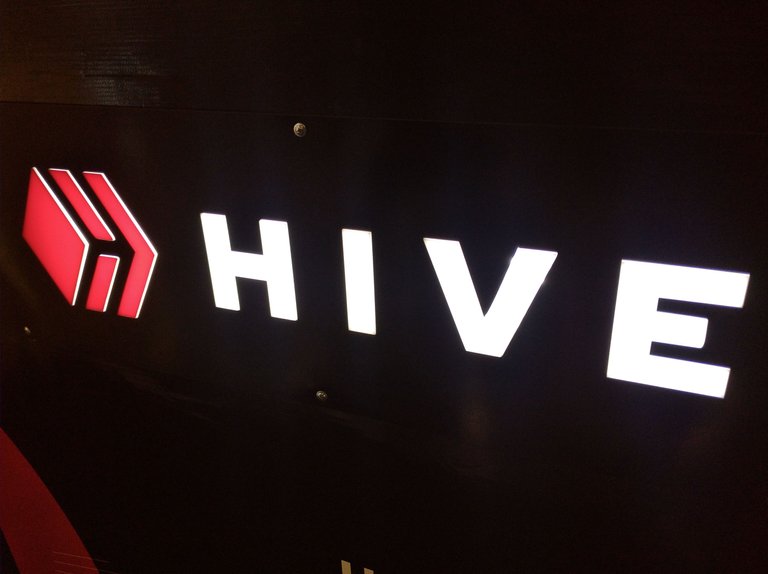 Fotografí

a

 capturada por mí


Así como me han dado los créditos por ser la persona que fue capaz de sacar al entorno televisivo en Maracaibo una entrevista sobre la Web 3.0 y todo este mundo del ecosistema de Hive, también debo agradecer enormemente a quien un día decidió hablarme de esta plataforma que ha cambiado mi vida @pavonj y las dudas que he tenido, él me las ha aclarado.
Just as I have been given credits for being the person who was able to bring to the television environment in Maracaibo an interview about Web 3.0 and this whole world of the Hive ecosystem, I must also greatly thank the person who one day decided to talk to me about this platform that has changed my life @pavonj and the doubts I have had, he has clarified them for me.
Debo mencionar que Hive es una gran alternativa para la actualidad, en Venezuela se irá expandiendo poco a poco por cada rincón y todo depende de nosotros mismos.
I must mention that Hive is a great alternative for today, in Venezuela it will expand little by little to every corner and everything depends on ourselves.