I reached another milestone in my pottery class. I threw 5 pounds of clay, centered it on my own by coning up and down, and then ending up with a pitcher shape.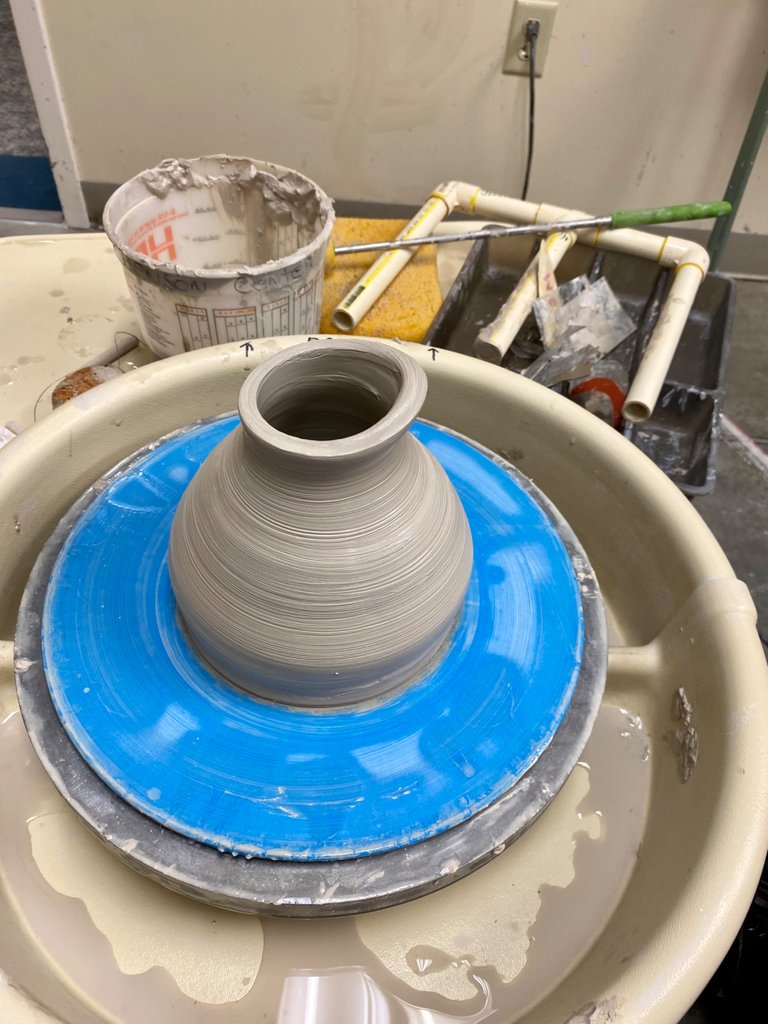 This was my first attempt to change a cylinder to a shape where the bottom balloons out larger than the top. I am getting to the point, where I can throw clay with a purpose. I can decide at the beginning what I want my vessel to become instead of going with the flow.
I thoroughly wedged 5 pounds of clay before I attempted to center it. I watched several videos of techniques used by master potters before they began to center large amounts of clay. I used the technique from one of the potters which included making the shape of the clay a cone after wedging. I also liked how he was able to get the clay to stick to the bat. Sometimes the clay will slide off the bat when the wheel is at a high speed in the beginning. It is necessary for the wheel to be spinning at a high speed when centering clay.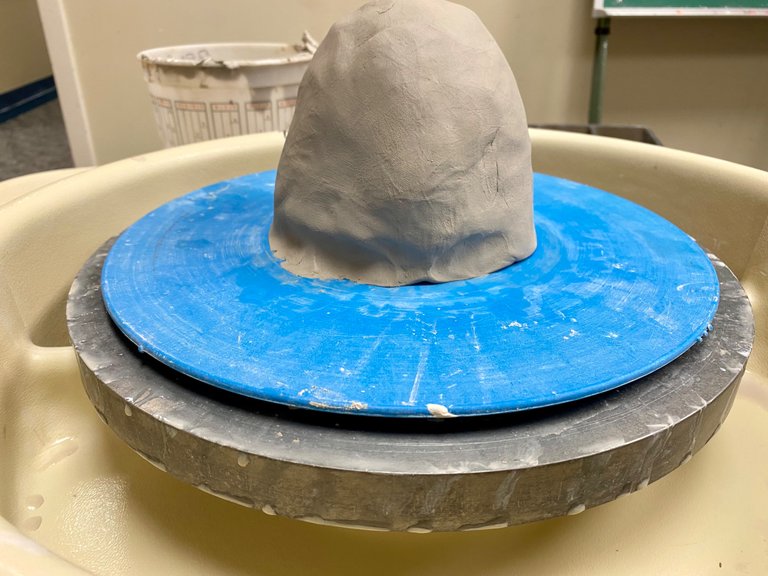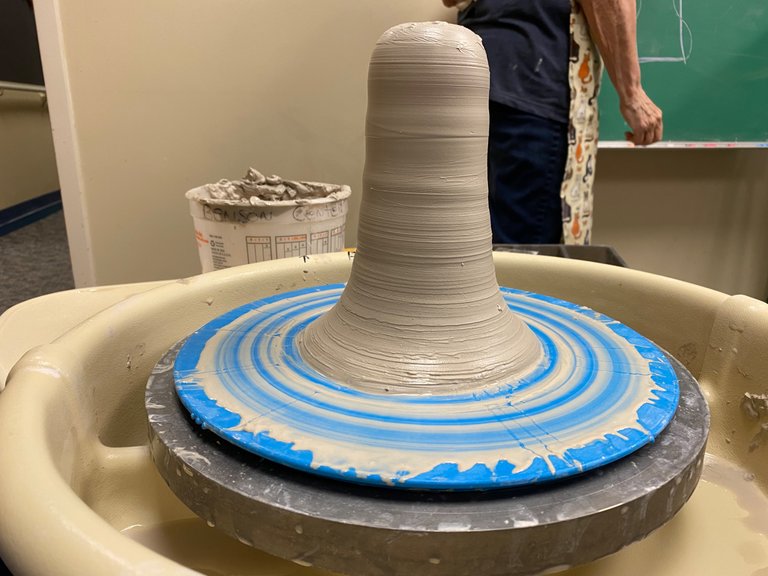 After I pushed the clay up two or three times using the process of coning, then my clay was ready for me to open it up. I used my CPVC tool to open up the clay. It came in handy because I opened up the clay from the tall cone shape.
At this point, I began to put pressure on the inside of the vessel towards the bottom to get it to balloon out. My next step was to narrow the opening of the vessel which is called collaring. My teacher watched as I worked on the clay, and she told me that I was doing a good job. I could have gone further, but it is always better to reach a stopping point than to overwork the clay and end up with a mess.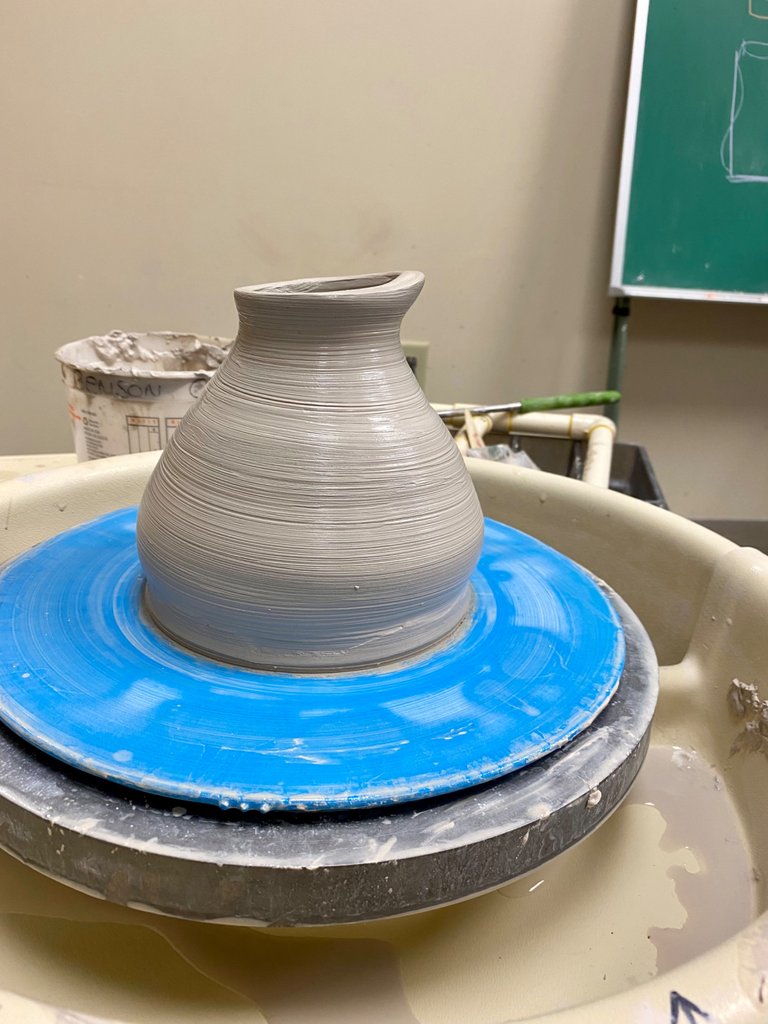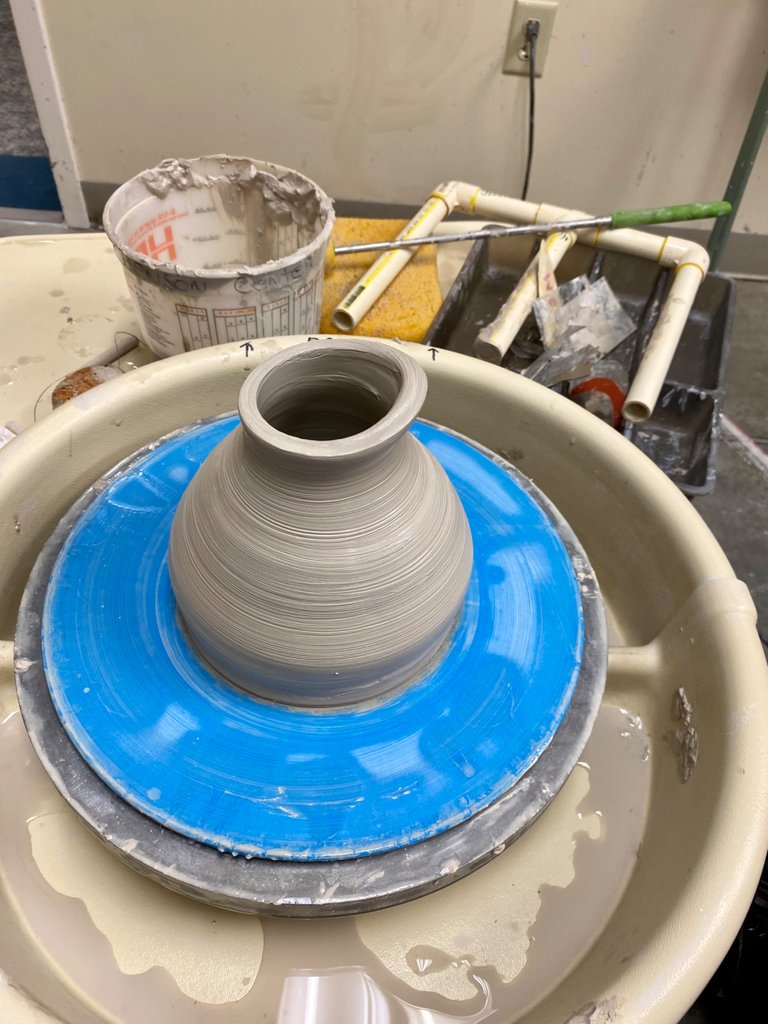 It is so important to practice my skills in the pottery class. I am spending more time on throwing clay than I am at trimming the vessels and glazing them. I'm on a roll and I am excited about my products.
I also threw a wider bowl to use for holding fruit. I got an unexpected texture on the outside of the bowl after I opened up the clay. I could have kept it, but I was throwing with a purpose and I wanted a wider shaped bowl.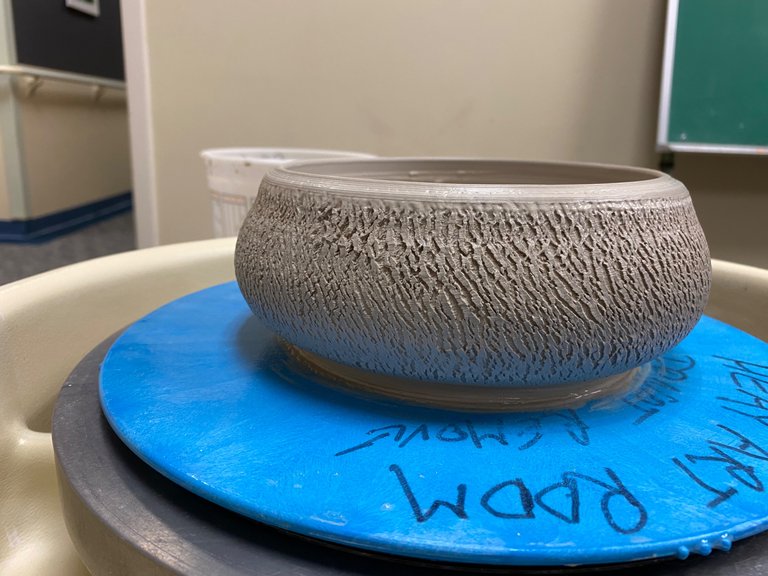 I destroyed the texture so that I could open the bowl up some more to get the shape that I wanted. I can make that texture on the outside of the bowl again.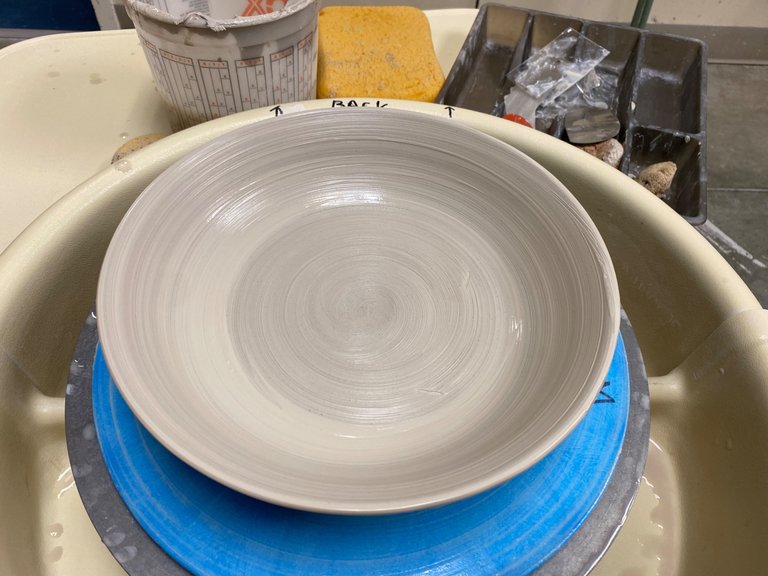 It was a good day for throwing clay. I could have worked for a couple of more hours, but my class was over.
I now have three vessels that I need to carve, embellish, and glaze after they have dried enough for bisque firing.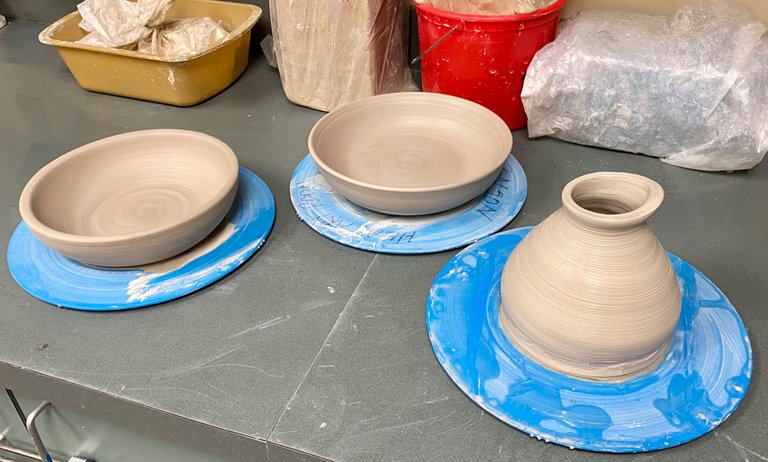 Enjoy your day.