I bought 50 pounds of new pottery clay so that I can practice my skills on the pottery wheel. I had 25 pounds but it is hard and needs to be rehydrated. The new clay is already soft and ready to be wedged so that it can be used on the wheel. My senior center classes are not meeting this week, and I wanted to get some independent practice in while I can.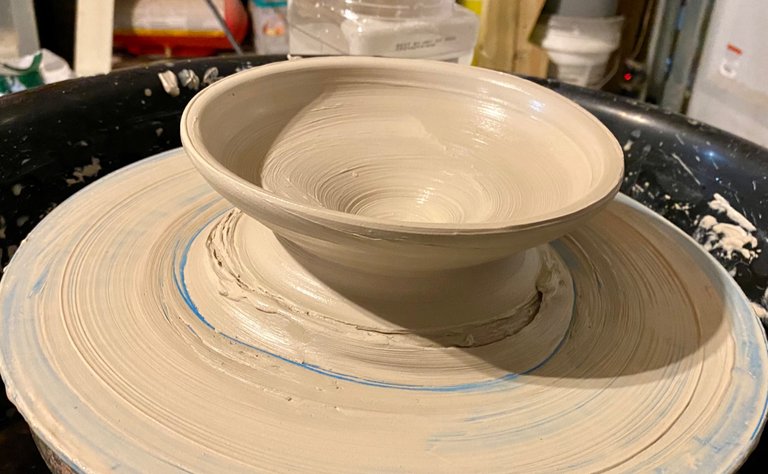 I made a couple of vessels and I also trimmed and carved two bowls that I previously had thrown. Even though I destroyed one of the vessels that I made, I was really pleased with the shape. My mistake was I overworked the clay which made the walls collapse. I just scooped up the clay added some new clay to it, and wedged the whole thing together.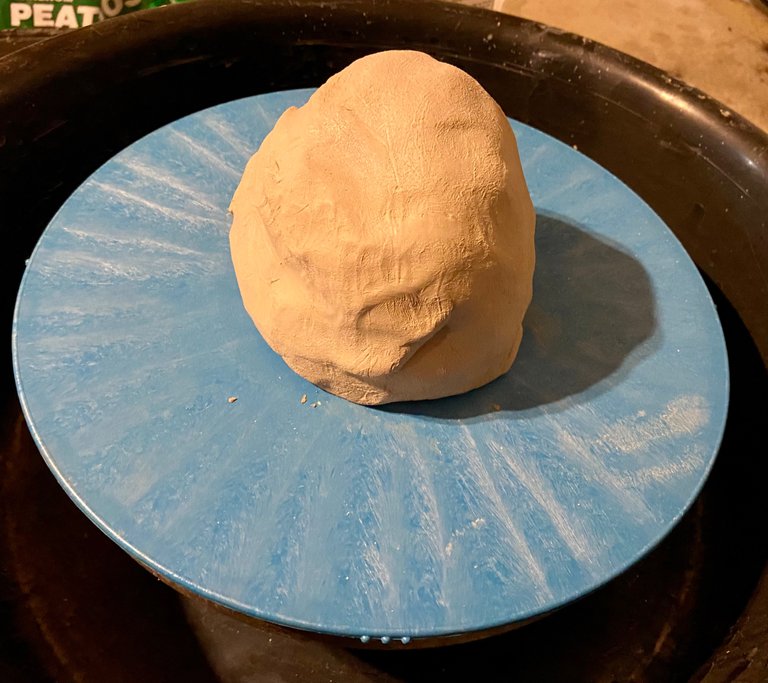 I ended up with a bowl shape that is taller by at least an inch than my previous bowl.
A lot of clay is needed to make taller or wider shapes. It requires a lot of upper arm strength to center heavy clay balls on the wheel. The clay has to be centered and balanced before you can begin to shape it into a vessel.
I still left quite a bit of clay on the bottom of this bowl that will have to be trimmed off so that it won't be so heavy. I could also feel some small air bubbles in the walls of the bowl. That's not good, because those air bubbles will explode in the kiln if I don't poke a hole through them with my needle tool.
I measured the two vessels that I made at my friends house to see how tall they were.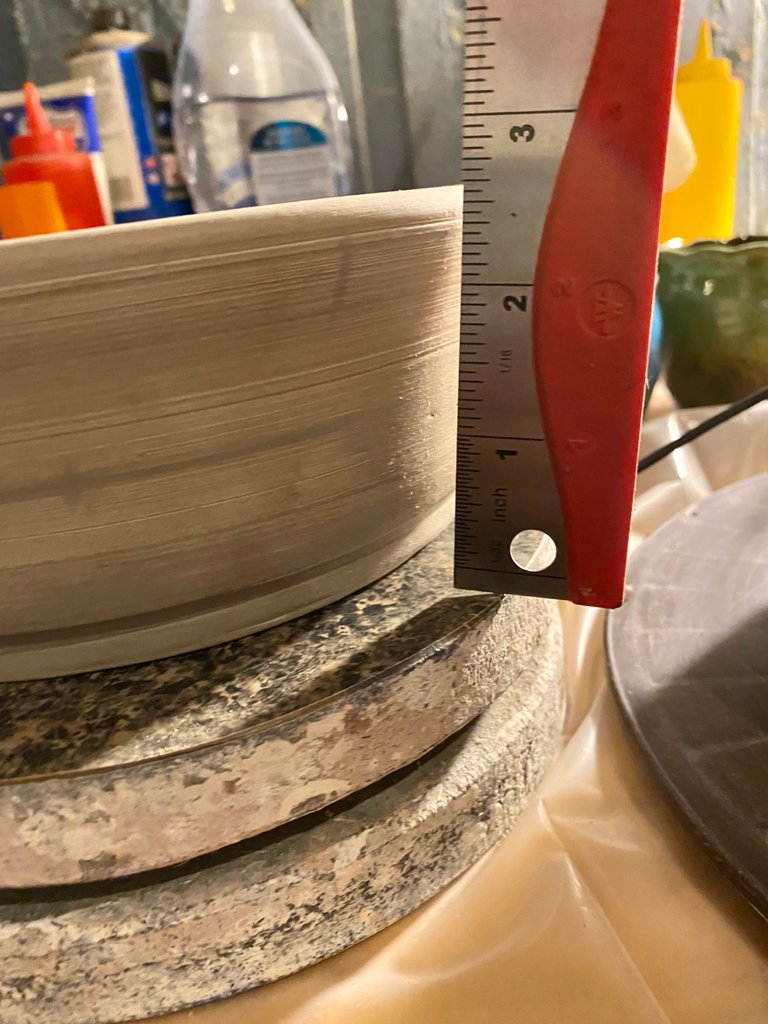 This is the new bowl below.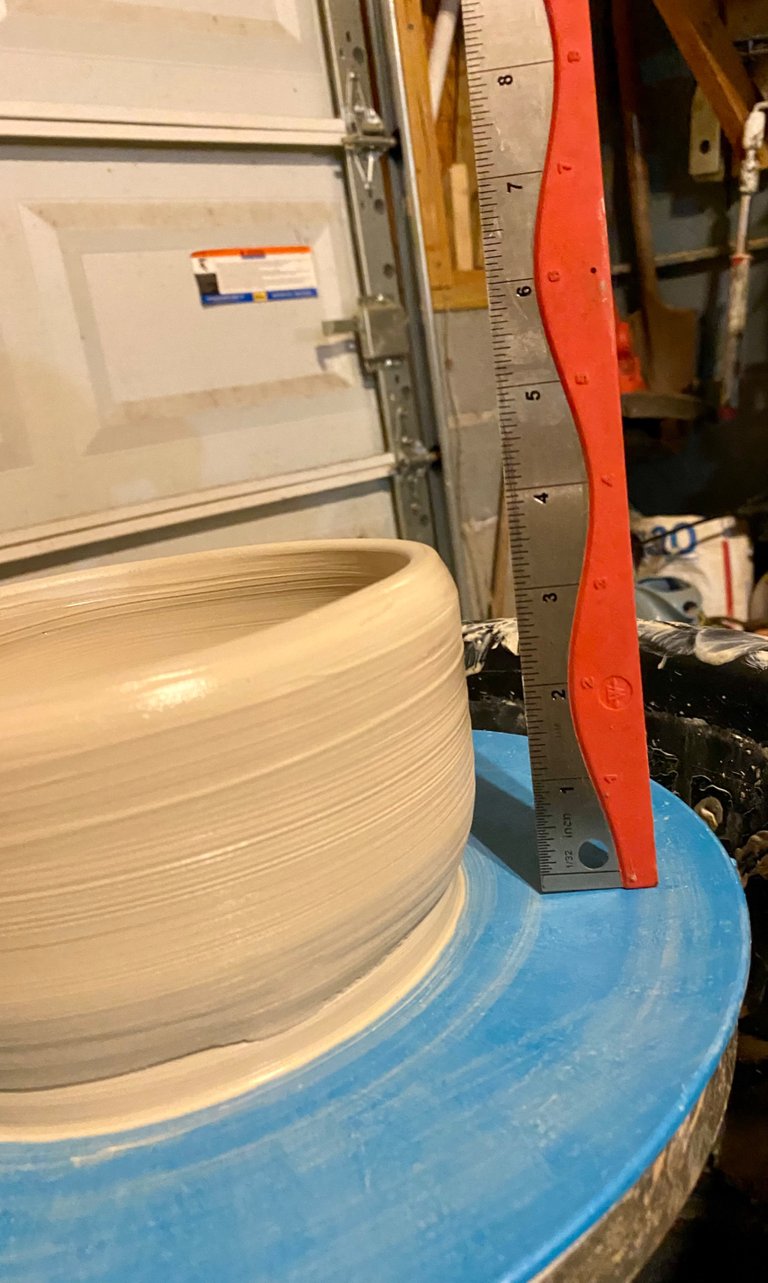 The new bowl is at least an inch taller then the first bowl. I also carved some shapes in the bowl that had an irregular shape as I tried to turn it into an artistic piece. I should have sketched a design first before I started carving. I'll know the next time. I am not that good. I cannot freehand a design from my mind.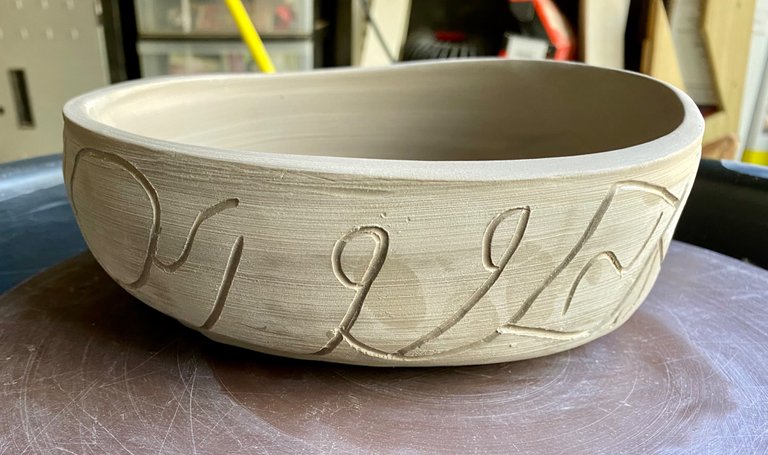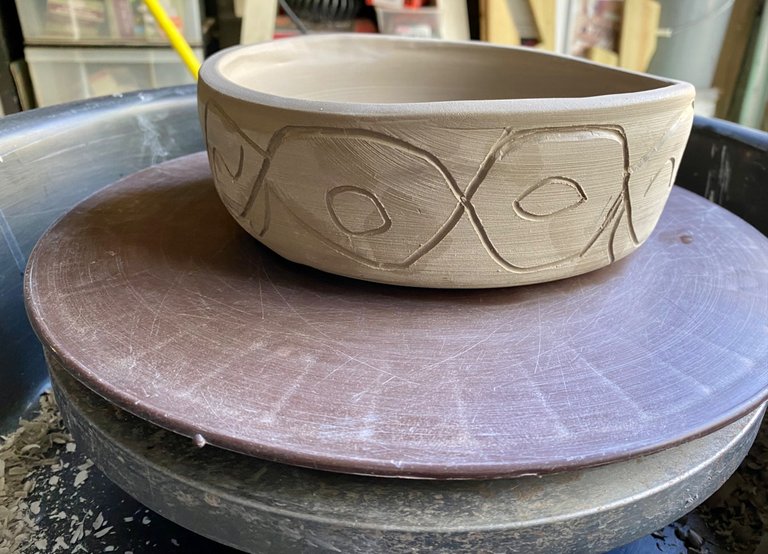 I love working with clay. It is very satisfying when you see something that you have created from start to finish out of a lump of clay.
Enjoy your day.